Elizabeth Timmins
Legal Director | London (City)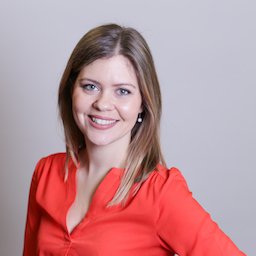 Legal Director Liz Timmins, is a highly experienced employment and education lawyer with particularly broad experience gained from working in law firms ranging from full-service nationals to well-known employment law boutiques.
The Legal 500 recommends her and says "calm, clear and smart Liz Timmins finds the killer point and utilises it for the benefit of her clients".
Liz primarily specialises in the education sector, supporting schools, colleges, universities and associations on the full range of legal issues they face, from employment issues such as dismissals, grievances and restructures to safeguarding issues and parent complaints. She also advises individuals working in the education sector including teachers and academics on issues with their employment, including advising on settlement agreements and Employment Tribunal claims.
Liz also supports students, pupils and their parents regarding issues with their education provider, including complaints to the Office of the Independent Adjudicator and supporting children and young people with special educational needs.
Acting for a variety of clients provides Liz with the widest possible understanding of the broad and connected issues that schools, colleges and universities face, which in turn enables her to advise senior employees, students and children's parents more effectively.
Liz also regularly advises companies and individuals in other sectors including technology, advertising, healthcare, hospitality, construction, visual effects and not for profit on a variety of employment law issues, from TUPE and restructures to flexible working requests and discrimination claims.

What people say about Liz
"We have been very impressed with the support provided by Liz. She is very professional, diligent and thorough and we appreciated the regular updates regarding the status of matters. She is commercially astute and very easy to deal with. We have nothing but praise and recommendation for Liz and would have no hesitation in recommending Doyle Clayton and Liz to our clients."

(Client)
"She's incredibly enthusiastic and works incredibly hard. She has a very strong ability to cut through mounds of material and get to the gist of things. She's really efficient and focused – a great member of the team. She's always nice to work with. Clients like her and I like her. That always leads to better case preparation and performance."
(Client)
"…. we worked closely with Liz Timmins and Anna Blackden at Doyle Clayton who expertly guided us through unchartered territory, successfully taking us through the process of applying for a sponsor licence and assigning this to the successful candidate who started in September on a 3 year Tier 2 visa. I am truly grateful for their specialist knowledge of immigration law, their patience in explaining complex details with such simplicity and, above all, inspiring us with the confidence that our challenge was indeed possible (although there were no guarantees). I would wholehearted and unreservedly recommend their services which has been professional and exemplary."
(Client)
"I'd in particular like to thank Liz Timmins, who has had to listen to my baffling queries on a near weekly basis for the past year and a half, and always provided me a friendly, quick and precise response. I'm in no doubt that these queries have been difficult, from sponsor license reapplications, to building leases, and the more recently the company reorganisation, and then to the general everyday Right to Work compliance issues, but every time she has come through with her encyclopaedic immigration knowledge."
(Client)

Examples of Liz's work in the education sector includes -
Supporting an independent school on exiting the Teachers' Pension Scheme, including working alongside a colleague in the pensions team to advise the school on the business rationale, consultation process and amending staff contracts.
Advising an independent prep school on permanently excluding a pupil and ways of minimising the risks. Liz advised the school on carrying out a detailed investigation so that the school could fully explain and evidence their decision to exclude, which in turn meant that the pupil's parent chose not to challenge the decision.
Delivering training to the HR team of a MAT on recent employment law updates, including complicated but key updates on how to calculate holiday pay and the risks of getting this wrong.
Advising a further education college on defending an Employment Tribunal claim for unfair dismissal brought by an employee who was made redundant while on sick leave.
Advising an independent prep school on its parent contract and documents, to ensure that these fully protected the school, particularly around key issues such as giving notice.
Advising a MAT on successfully defending an Employment Tribunal claim for sex and maternity discrimination brought by a former employee, including carrying out her own advocacy at the Employment Tribunal. Liz helped the MAT to successfully defend the claim, so they were not ordered to pay any compensation to the former employee, which also sent a strong message to any other potential claimants.
Reviewing and updating employment contracts, consultant agreements and staff policies for an independent school. The contracts and policies are now legally compliant, reflect best practice and are also tailored to the school's needs, which should better protect them should any disputes arise in the future.
Acting for a number of academics in challenging a high-profile university's enforced retirement age, including bringing age discrimination claims in the Employment Tribunal.
Supporting a professor in claiming unfair dismissal and breach of contract for his dismissal for failing to disclose a relationship with a student, including supporting with litigation in the Employment Tribunal, Employment Appeal Tribunal, Court of Appeal and High Court.
Advising individuals working in the education sector facing redundancy and other kinds of dismissal on their employment rights and options, including grievances and negotiating and advising on settlement agreements. Liz has helped countless individuals to understand their legal position and to negotiate a better deal, meaning that they are more financially stable while they look for their next role.
Supporting pupils and their parents on a variety of issues with their school, including supporting the parents of a child with special educational needs regarding their Education Health and Care Plan.
Acting for a number of university students in relation to academic appeals and complaints about their university to the Office of the Independent Adjudicator.
Liz also regularly attends education association conferences and events including for ISBA, IAPS, AoC and UKCISA, and frequently delivers training sessions at a number of these, including on harassment and Brexit.
Examples of Liz's employment law work in other sectors include -
Supporting a construction company on managing employment relations issues from sickness absence to flexible working requests. Supporting the small HR team over the phone and by email meant that issues could be avoided and the risk of employees bringing claims was significantly reduced.
Advising an international manufacturing company on handling reorganisations and redundancies, including drafting and negotiating settlement agreements. Advising the employer on the overall process and risks, as well as drafting scripts, letters and agreements meant that the negotiation went smoothly and the employees exited the business in an amicable way and did not bring any grievances or claims.
Supporting a visual effects company with its HR issues including drafting bespoke contracts for self-employed contractors that would be engaged personally or via a personal service company.
Advising a charity on possible employment status claims from self-employed individuals, including settling a claim via a COT3.
Providing training on handling disciplinaries and grievances to managers at a large dating app company.
Advising a company on making an employee, who was on long term sick leave and whose salary was covered by permanent health insurance, redundant.

Experience and qualifications -
Qualified in October 2011
Specialist in Employment Law since 2011
Specialist in Education Law since 2016
Professional memberships -
Employment Lawyers Association (ELA)
Education Law Association (ELAS)

To meet some of Liz's Education team colleagues please click here.
To get in touch with Liz, please phone +44 (0)203 696 7171, email her at ltimmins@doyleclayton.co.uk or connect on LinkedIn.