Garry Karch
Head of EOT Services | London (City)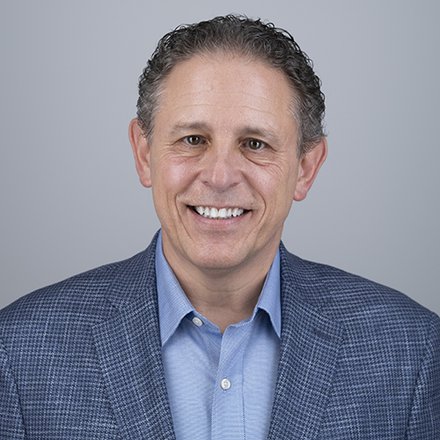 One of the UK's best known Employee Ownership Trust advisers, Garry heads the firm's EOT Services team.
"Garry has proved himself to be the leading banker for Employee Ownership Trusts in the UK, allying American experience to evolving British practice. With charm and expertise Garry has made it possible for British business owners to sell to employees at a fair price."
| | | | | | | |
| --- | --- | --- | --- | --- | --- | --- |
| | | | | | | Malcolm Hurlston CBE Chairman Employee Share Ownership(ESOP) Centre |
Garry Karch's guide EOT – A Practical Guide to the Employee Ownership Trust is a 'must read' for any business thinking of converting to an EOT business structure. For a copy please get in touch with him by email gkarch@doyleclayton.co.uk or call him on +44 207 778 7227 or click on the link below.
Garry leads the firm's EOT Services team and is one of the UK's leading EOT advisers. A 30-year career has seen him complete over 150 transactions in the UK and US with a combined value of more than £750m.
For clients, Garry manages the entire process - from structuring the transaction to raising the capital to support the sale to the EOT through to completion. This ensures that alongside the continued independence and benefit to the employees (versus a third party sale) an EOT provides, owners are able to exit on their terms and are paid fairly for the value they've created in their business.
Recent work includes -
Advising on the sale of a restaurant chain in East Anglia to an Employee Ownership Trust, including structuring the transaction and conducting a full process to raise capital to support the transaction.
Advising a metal fabrication business in the Northeast of England with respect to a sale of the business to an Employee Ownership Trust. The transaction included the valuation of the business and the structuring of vendor loans on the same terms and conditions that third-party lenders would provide.
Working with the vendors of an Essex-based electrical and mechanical contractor on the sale of the business to an EOT, including the business valuation and overall transaction structuring.
A regular conference speaker on EOTs, social media commentator and author (please email gkarch@doyleclayton.co.uk for a copy of book. EOT - A Practical Guide To The Employee Ownership Trust). Feedback Garry has received includes -
"To the point ……. free of technical jargon. Just what I needed to share with my colleagues to help us understand what lies ahead as we embark on our journey into Employee Ownership."
Other members of the firm's EOT Services team include:
Visit our Employee Ownership Trust page
Garry talks with Peter Doyle CEO of Doyle Clayton.
Peter Doyle and Darren Clayton founded Doyle Clayton in 1997. Initially, an employment law boutique, the firm has grown to become the UK's largest and most successful specialist workplace law firm. In September 2019, Doyle Clayton became employee owned and one of the first UK law firms to be majority owned by an Employee Ownership Trust (EOT).
Garry talks with Malcolm Hurlston CBE
Malcom is the founder of The Employee Share Ownership (Esop) Centre which was set up in 1987. The Centre draws from over 30 years of experience to inform, lobby and research in the interest of developing all forms of broad-based employee share ownership plans in the UK and Europe. It works with governments, the European Commission, businesses and employee organisations to build widespread support for employee share ownership.
Garry's webinar Employee Ownership Trusts (EOTs) - selling your company to its employees is below. This introduces the concept of employee ownership trusts and the benefits of selling a company to an EOT and covers CGT, income tax, employee bonuses, transaction speed, long-term stable ownership, ongoing independence, legacy and job creation