Settlement Agreement Solicitors
---
Legal Advice and Guidance for Employees - London & UK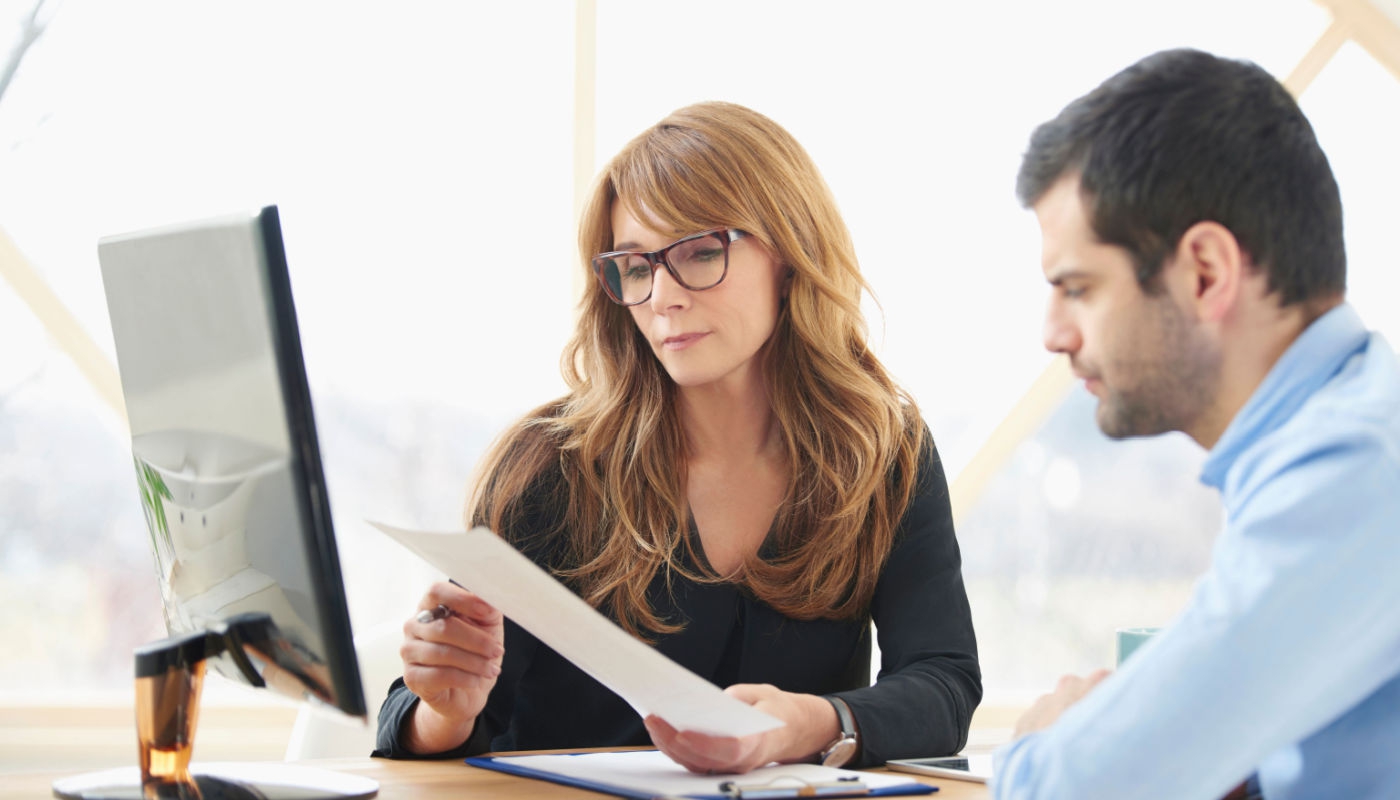 Settlement Agreements - FAQs
What is a Settlement Agreement?
Settlement agreements are agreements where an employer and employee agree an exit from employment or agree to resolve an employment dispute. These legal agreements used to be called compromise agreements.
In order to be legally binding, an employee has to take independent legal advice before signing a settlement agreement. In most cases, the employer will contribute towards the legal costs for advice on the agreement. Our settlement agreement solicitors can offer legal advice on this agreement.
Why have I been asked to sign a Settlement Agreement ?
Employers use settlement agreements in a variety of situations:
In place of conducting a redundancy consultation process, or to offer an enhanced redundancy package,
To record the negotiated terms of an employee's exit,
In order to settle potential employment tribunal claims,
To avoid going through a formal disciplinary process,
Instead of going through a performance process,
Instead of resolving a grievance under a formal process.
Negotiating a settlement agreement at an early stage can save time and money for everyone. Your employer will generally agree to pay you a sum of money. In return, you'll agree not to bring any legal claims in the Employment Tribunal.
What are the advantages/disadvantages of a Settlement Agreement?
Settlement agreements offer certainty and can be agreed quickly so that both you and your employer can end your employment. You will usually receive a financial package on confidential terms without the costs or risks of litigation. Moreover, you can resolve disputes without the delay, publicity, anxiety and costs of an Employment Tribunal claim.
The employer will also benefit in knowing that you can no longer take them to an Employment Tribunal once you have signed this legal document.
In agreeing a settlement agreement, you can also negotiate things that you may not obtain from an Employment Tribunal judgment. For instance, you can agree a fair reference, an external announcement, and payment of your legal costs.
Once you have signed this agreement, you cannot bring an Employment Tribunal claim against your employer for the claims covered by the agreement.
We'll discuss the pros and cons of signing a settlement agreement when looking at your case. If one of our settlement agreement solicitors thinks that signing the agreement is not the right thing for you, we can advise you on the best course of action instead.
Chambers Guide to the UK Legal Profession 2020:
"If you want a boutique specialist employment firm, they're your go-to."
"They're strong across the board and it's difficult to find any areas of weakness."
What is usually included in a Settlement Agreement?
An employer may include a range of clauses in the agreement. Common clauses include:
How much compensation will be paid and when (including taxable amounts),
The date when the employment will end,
A record of the parties' understanding of the tax position and a tax indemnity from the employee,
Any right to a bonus or share options and the impact of good/bad leaver status,
An agreement that both sides will not make derogatory comments about the other,
A reminder that any confidentiality obligations and any post-termination restrictions in the employment contract continue to apply,
A list of the claims waived/settled,
An obligation to return company property,
Repayment provisions if you breach the settlement agreement,
An agreed reference, and
Contribution to legal costs
The exact terms will depend on your circumstances.
What are the legal requirements of a binding settlement agreement?
To protect you, there are certain legal requirements that have to be met before you can give up your statutory employment rights. Most importantly, you must receive independent legal advice on the terms of the settlement agreement. In providing that advice, we will explain the effect of the agreement on your ability to bring a claim in an Employment Tribunal. It is crucial that you receive impartial, balanced and practical legal advice on such an important legal document. One of our settlement agreement solicitors will ensure that you don't inadvertently sign away valuable employment rights.
What types of employment claims can be settled by a settlement agreement?
If you enter into a valid settlement agreement you may be giving up your right to bring a claim for all potential tribunal claims:
Equal pay
Unpaid salary/bonus
Settlement agreements may also stop you from bringing other claims such as for breach of contract, bonus payments and personal injury. We can discuss the specific circumstances of your case and advise you on the rights that your employer is asking you to give up.
If there are any terms in the agreement that are unfair or unreasonable we will discuss these with you and advise you on your options.
Do I need a Settlement Agreement solicitor?
It is a legal requirement that before you sign a settlement agreement you take independent legal advice on what the agreement says. The settlement agreement solicitor's role is to advise you on what the agreement means. We will take you through this legal contract step by step. Our lawyers will explain each of the terms and outline what your employer is offering you and what obligations apply to you.
Once you have taken advice on the settlement agreement, it is usual for the solicitor to sign a letter confirming that you have received their advice. In addition, the solicitor will confirm that they have an insurance policy covering the risk of a claim made by you. Doyle Clayton has an appropriate insurance policy in place.
Getting impartial, balanced and practical legal advice from one of our experienced employment law solicitors ensures:
You receive fair compensation,
You don't inadvertently sign away any valuable employment claims,
Most importantly, you know the implications when signing the agreement.
Do you need a local Solicitor?
Our specialist employment lawyers can give you advice on the agreement wherever you are based, be it London or anywhere else in the UK. We can advise you on the phone, by email, on a video call and also in person. You don't need to come to see us in the office. Our settlement agreement solicitors can advise employees throughout the UK and internationally on settlement agreements.
Why should you use Doyle Clayton?
We are highly rated by the legal directories, Chambers & Partners and The Legal 500. Here, you can see what clients say about us. Our service is quick and efficient. We can deal directly with your employer. Alternatively, if you prefer, we can tell you what to say or write when you negotiate with your employer.
In many cases, we help our clients negotiate more favourable terms. Improvements include an increase to the compensation payment offered to you, and the inclusion of language in the agreement that protects your reputation.
If you have a potential Employment Tribunal claim, our specialist employment lawyers will give you a preliminary view of the merits of legal proceedings, so you can understand what rights you are being asked to give up.
Of course, if our view is that the terms of the settlement agreement are already fair, and you wish to sign it, we can do so after a short meeting or telephone call.
We pride ourselves on offering a personal service free of jargon from an experienced employment law solicitor. Most importantly, we will make sure that you walk away with the best settlement package for your circumstances. We understand that these negotiations can be difficult and stressful, particularly when your future is uncertain. In other words, we are here to support you.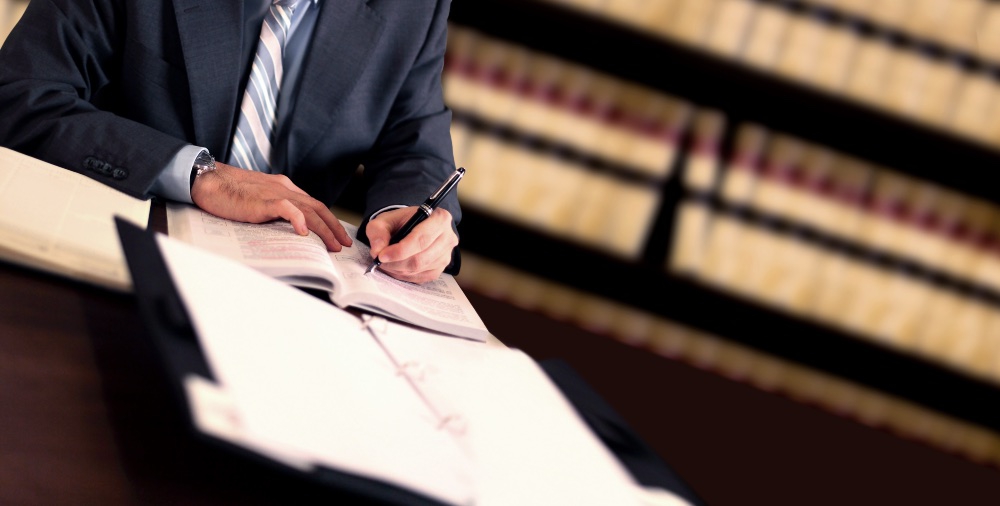 How do I know if the compensation payment is fair?
To decide whether the payment that your employer is offering is fair, we'll discuss your particular circumstances with you. Sometimes you may want to try to obtain more compensation from your employer. We can advise you on the likelihood of you getting a better offer based on our years' of experience.
In discussing whether your employer is making you a fair settlement offer, we will compare this to what a successful Employment Tribunal claim could be worth. We will also explain how an Employment Tribunal calculates compensation, which is usually based on your financial losses. So if your employer has unfairly dismissed you, the tribunal would award you compensation based on your net loss of salary and benefits. The award will be for the time it takes you to find another job or by when the Tribunal considers you should have found another job. Usually, compensation is capped at a year's gross pay.
In an unfair dismissal claim, you're also entitled to a basic award based on salary, age, and length of service. This sum is similar to a statutory redundancy payment. You can work out the level of this award by using a ready reckoner.
If your employer has discriminated against you, you may be entitled to compensation for injury to feelings in addition to compensation for loss of income. The amount of compensation will reflect the seriousness of the discrimination. Lower amounts are awarded for one-off incidents of discrimination and high awards are made for lengthy campaigns of harassment. Our expert employment solicitors can discuss potential awards based on your specific circumstances.
What happens if either party breaches the settlement agreement?
- If the employee is in breach
Depending on what the agreement says, the employee may have to repay all of the payments in the agreement, some of them or nothing at all. For example, the agreement may say that the employee has to repay the employer if the employee breaches a 'material' term. The agreement may also say that the employee has to repay any discretionary payments if any term or warranty is breached.
- If the employer is in breach
If the employer is in breach, what happens next will depend on the circumstances and the extent of the breach. The employee may have the option of bringing a breach of contract claim for damages against the employer. Our solicitors can advise you on what to do if your employer has breached the agreement.
Legal 500 Guide 2020:
"The country's leading specialist law firm in employment."
KEY CONTACTS
Senior Partner & Head of City Office
T: +44 (0)20 7778 7221
Partner & Head of Canary Wharf Office
T: +44 (0)20 7778 7225
Partner
T: +44 (0)20 3696 7173
How much will a Settlement Agreement cost?
Your employer will normally contribute towards the costs you incur when you receive legal advice on the terms and effect of the settlement agreement. Often this contribution is enough to cover the whole bill.

However, this may not be the case where the agreement is very complex, or if you require us to negotiate directly with your employer on your behalf. We'll discuss this with you at the outset, and we will be be clear on the costs and potential benefits of doing so.
In some cases, we may be able to negotiate an increase to the legal fee contribution from your employer. Failing that, or if any increased contribution is not enough to cover your bill, you'll be responsible for the balance.
- Are Settlement Agreements Tax Free?
Some of the payments in settlement agreements will be taxable. Payments for your notice period will be subject to income tax and national insurance deductions. The same applies to payments made by your employer for any accrued holiday pay.
You may be entitled to receive up to £30,000 free of income tax and national insurance contributions, if your employed is making a payment as compensation for the loss of your employment. Our settlement agreement solicitors will advise you if this applies in your case.
How do I get in touch with your Settlement Agreement lawyers?
The most important thing is for you to receive practical and independent legal advice before you agree to waive your legal rights to bring a claim against your employer.
Our settlement agreement solicitors will explain everything in the agreement in plain English, cut through the jargon and give you independent legal advice you on your options. Rest assured, we'll work hard to ensure you receive a fair outcome that you are happy with.
If you work anywhere in the UK and have been given a settlement agreement, contact us to ask questions or to make an appointment with one of our specialist solicitors for independent advice. We welcome clients from all over the UK including London. Our London offices can be found near St Paul's and Canary Wharf. We also have offices offices in Reading, Oxford and the South West of the UK. To make contact, call us on +44 (0)20 7329 9090 or email us at Doyle Clayton and we will call you.
Read more about our settlement agreement solicitors in Canary Wharf and how they can help you.
We are happy to advise you on a settlement agreement by email, phone or video call. Please leave a message if you can't get through – we will respond quickly to all enquiries. One of our team can often advise you on the same day you contact us.
Related Services