Dan Begbie-Clench
Partner & Head of Canary Wharf Office | London (Canary Wharf)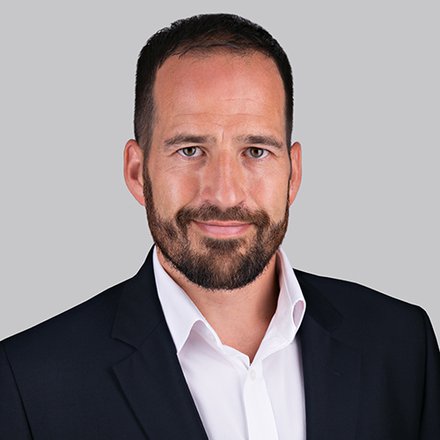 Dan specialises in employment law and advises a range of companies and senior executives, partners and employees. He is known for commercial and responsive advice. He is recommended for his work in the leading legal directories, the Chambers UK Guide and The Legal 500 Guide.
Dan's employer clients include companies, LLPs and partnerships in a range of sectors including financial services, media, tech, fashion and pharma. He regularly advises on enforcing post-termination restrictions, preventing employees from using confidential information, strategic employment law issues and reorganisations.
He also advises senior executives, LLP members, partners and employees. He helps them to negotiate contracts and favourable exit terms, and advises on bonus and pay disputes, Board and partnership disputes, whistleblowing and discrimination claims.

His recent case-load for businesses/employers includes advising -
a number of financial services employers investigating misuse of confidential information and breaches of restrictive covenants by departing employees, and taking steps including High Court action to protect their businesses from unlawful competition
a financial services firm in defending Employment Tribunal claims for unfair dismissal and discrimination brought by employees dismissed for gross misconduct
a healthcare company on its investigation into historic allegations of sexual harassment committed by a senior employee, which were raised by an employee during a grievance process
a household name PLC in defending allegations of whistle-blowing brought by an overseas employee
a US-headquartered financial services firm in defending allegations of whistle-blowing brought by an employee assigned to the UK
a financial services firm on investigating and dismissing C-suite employees
a pharma company on an internal restructure of its HR and recruitment functions
on harmonising terms and conditions of employees for: a global sports brand throughout its worldwide operations; and two financial services firms which wanted to harmonise their UK operations following numerous acquisitions and TUPE transfers, with one of these instructions involving 2,000 employees employed in 10 subsidiary companies
a luxury brand carrying out a disciplinary investigation into misconduct and theft by a store manager, and subsequently dismissing him
another luxury brand investigating complaints of discrimination brought by an employee into misconduct and theft by a store manager, and subsequently dismissing him.
He has recently advised Senior Executives, Partners and Employees including -
an equal pay and sex discrimination claim representing a senior executive in the insurance business, achieving settlement of the Tribunal case for sums in excess of £700k
a partner in an actuarial consulting business on a race discrimination claim relating to a failure to promote him, achieving settlement of the Tribunal case for a sum in excess of £500k
two in-house lawyers working for a utility company who raised whistle-blowing complaints, achieving settlements of over 1.5 year's pay for each

the Managing Partner of a law firm in an acrimonious situation where discrimination complaints had arisen, resulting in a substantial exit package

a senior executive in the pharmaceutical industry which resulted in a substantial settlement package totalling over 15 months' salary and bonus

C-suite employees leaving a PLC insurance company
insurance brokers threatened with injunctive relief proceedings for alleged breaches of restrictions.
Dan also takes a lead role in Doyle Clayton's membership of ELLINT, the network of international law firms. His prior experience came at Olswang (now CMS) from 2001 to 2005, followed by Parker & Co until he joined Doyle Clayton in 2011, becoming a partner in 2015.
He is fluent in French and speaks basic Italian and Portuguese. Dan studied law at a French university and spent a year working at the Council of Europe in Strasbourg before qualifying as a solicitor.

He has written for a number of publications including The Times and several HR magazines.
What people say about Dan
"Dan Begbie-Clench is a highly talented lawyer who has superb technical knowledge but is also able to provide practical solutions to issues."
"He has a lovely and understanding approach, he is very effective, he is thorough and he has good client rapport."
(Chambers UK Guide)
"He's a technically brilliant lawyer and an exceptional strategist."

"He provides wise counsel and advice, and is both thorough and pragmatic."

"He is highly responsive, strong technically, highly personable and easy to work with."

(Chambers UK Guide)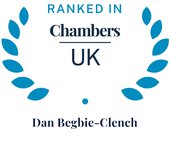 'Dan Begbie-Clench has a knack for finding practical solutions to seemingly impossible situations'

'Down to earth, practical advice, particularly from Dan Begbie-Clench. He is a great person to work with and really knows his stuff.'

(The Legal 500 UK Guide)
"A 'fantastic collaborator', Dan Begbie-Clench represented a partner in an actuarial consulting business in a race and religious discrimination claim."

(The Legal 500 UK Guide)
"Dan Begbie-Clench has a huge depth of knowledge. He is able to give high quality, pragmatic and timely advice. He has very sound judgement." (Client)
"I collaborate with a number of law firms across the world. There is one firm that stands out in the UK: Doyle Clayton. In particular, one lawyer called Dan Begbie-Clench. Dan surpasses any other lawyer I have interacted with. He provides sound advice in all circumstances, takes into account company culture and values and understands readily how he needs to tailor guidance and advice based on his audience." (Client)
"He is good, very practical. I always find we get very sound legal advice and a practical overlay. He is very good at drafting things, and picks up our business nuances very well. And he has good turnaround times. I have never had a problem with responsiveness." (Client)
"Dan is thorough, extremely bright, and he had at all times our best interests at heart. He is a superb solicitor, always thinks like a business person, and put our case in a position where we received the results for which we bargained." (General Counsel, international insurance brokers)
Experience and qualifications -
Qualified in October 2003
Specialist in Employment Law since 2003
Professional memberships -
Employment Lawyers' Association
European Employment Lawyers' Association