Employee Incentives and Options
---
Recruiting and motivating employees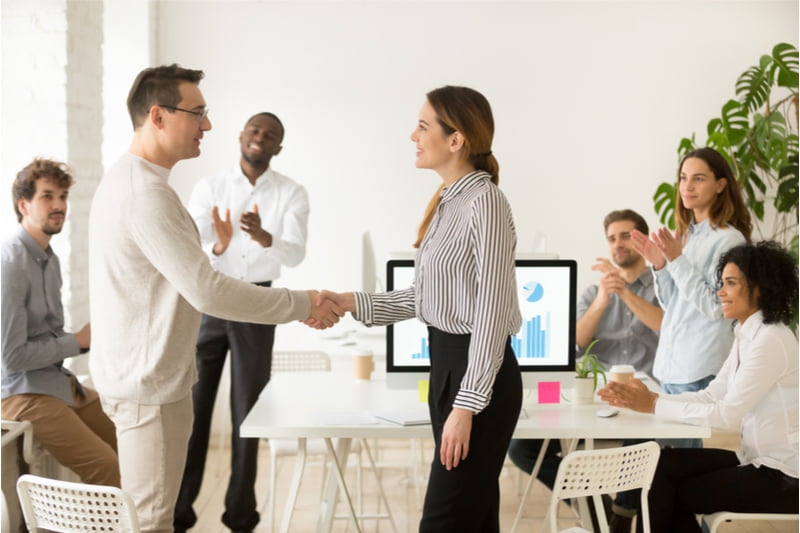 Recruiting Incentives and Options
Loyal employees, working towards your business objectives, are crucial. They're good for your organisation and good for your clients.
Keeping your employees' satisfaction, motivation and morale high can be a challenge. But a good employee share incentive scheme, linked to the long-term success of the business, can go a long way to meeting the challenge. And we're here to help. We provide full support and guidance in all areas of share-based compensation, whether you're a start-up, an established private company, or a listed entity.

Comprehensive yet tailored advice
Our employee share incentives experts can help you create the right scheme for your business, advising on all types of share plans, incentives arrangements and remuneration issues. We'll guide you through all the relevant tax, corporate governance, employment law and regulatory issues. Plus, we can create a tax-efficient scheme for your business, whether in the UK, overseas or globally, and then help you run it. And if you need it, we can offer independent advice to management teams negotiating salary terms and benefits.

Our work includes:
Executive and employee incentives plans, including long-term incentive plans (LTIPs), option plans, deferred bonuses and cash incentives, local tax advantaged or qualifying plans, including Enterprise Management Incentives

Drafting all the documents you need
Advice on bespoke arrangements for recruiting, retaining and incentivising key employees and consultants, and associated shareholder issues
Independent advice to management, especially in private-equity-backed takeovers

Advice on tax and social security liabilities of different award structures

Supporting the operation of plans, including the use of trusts and other structures for awarding shares
Advice on corporate governance, regulatory and shareholder issues affecting remuneration schemes, including in financial services firms, hedge funds and insurance companies
Advice on residual share rights held by former employees, helping employees and employers in negotiations
Managing legal, regulatory and tax advice on international share plans
Advising on the impact of corporate transactions on incentives plans.

Contact our expert
Our team is led by Euan Fergusson who advises both corporates (including start-ups) and individuals on all legal and tax matters relating to the planning, implementation, and operation of equity based incentive arrangements. Euan can be contacted on +44 (0)20 7329 9090 or at efergusson@doyleclayton.co.uk
Why Employees Choose Us
First, our reputation: we are highly rated by the legal directories, Chambers & PartnersThe Legal 500
Secondly, we are fortunate to have worked with employees at all stages of their careers. This has resulted in a highly experienced team.
Thirdly, communication – clear and straightforward advice from the start. We make sense of the law and make sure that you understand all your options.
Finally, we are efficient in the way that we work, resulting in a reliable and responsive service.
Other services we offer