UK Student Visa
---
Allowing students to study in the UK at a licensed student sponsor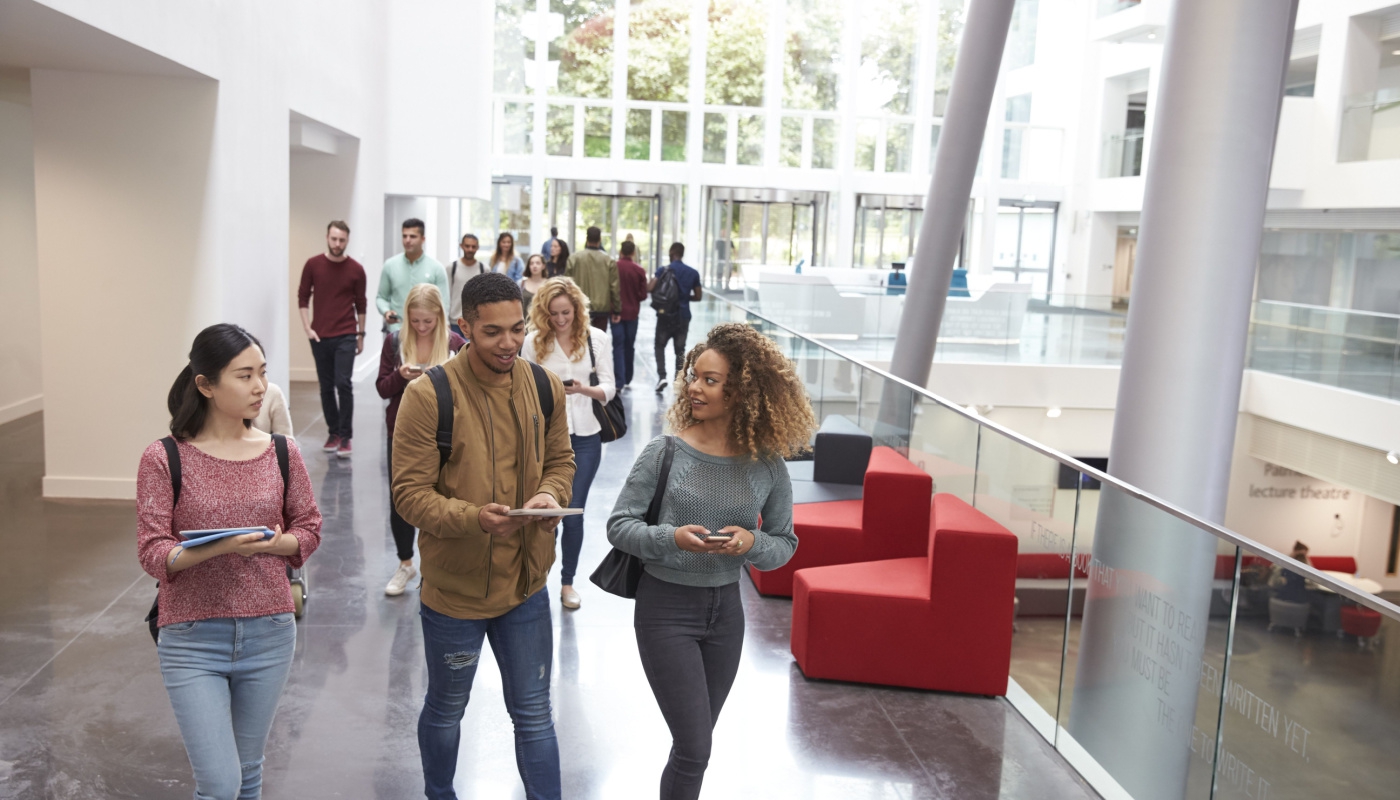 What is a UK Student Visa?
A Student Visa allows an individual aged 16+ to study in the UK at a licensed student sponsor. Student sponsors can include UK independent schools, private providers, publicly funded colleges or higher education providers. This visa was previously called a 'Tier 4 General' visa.
A Child Student Visa is a different UK study visa route. This study visa is only available to applicants between the ages of 4-17 who want to study at an independent school in the UK (and the school is a licensed student sponsor). See more information on a Child Student Visa.
What are the requirements for a Student Visa?
The UK has a points based immigration system for work and study visa routes. An applicant needs 70 points to make a successful Student Visa application, with 50 points awarded for the 'Study' requirement, 10 points for the 'Financial' requirement and 10 points for the 'English Language' requirement. Further details about these requirements are outlined below.
Study requirement - You need to show an unconditional offer of study from a licensed student sponsor. This is shown by a Confirmation of Acceptance for Studies (CAS). The CAS reference number needs to be inserted into the Student Visa application form. The course of study must lead to an approved qualification and be at a minimum level of study.
Financial requirement - You need to show you have enough money to pay for your course as well as your UK living costs. The specific amount you have to show for UK living costs is dependent on the length of your course, where you will live in the UK and your UK living arrangements.
English Language requirement - You must be able to speak, read, write and understand English to a minimum level. The standard of English required and how you can satisfy this requirement depends on whether your course is above or below degree level and the type of student sponsor you will study at.
Parental Consent requirement - All applicants under the age of 18 must have written parental consent.
Genuine Student requirement - An applicant must genuinely intend to study in the UK and comply with all Student Visa conditions.
What supporting documents are needed to apply for a Student Visa?
A current passport or travel document (including one blank page for your visa) as well as a CAS reference number from your student sponsor. Additional mandatory supporting documents needed will depend on your nationality, age and type of student sponsor. Nationals of certain countries benefit from easier evidence arrangements at Student Visa application stage.
How much is a Student Visa?
Home Office visa application fees are updated on a regular basis. For up to date Student Visa application fees, check the following link: UK visa fees - GOV.UK.
Applicants will also be required to pay the Immigration Health Surcharge which is £470 per year. The amount payable therefore depends on the length of your course.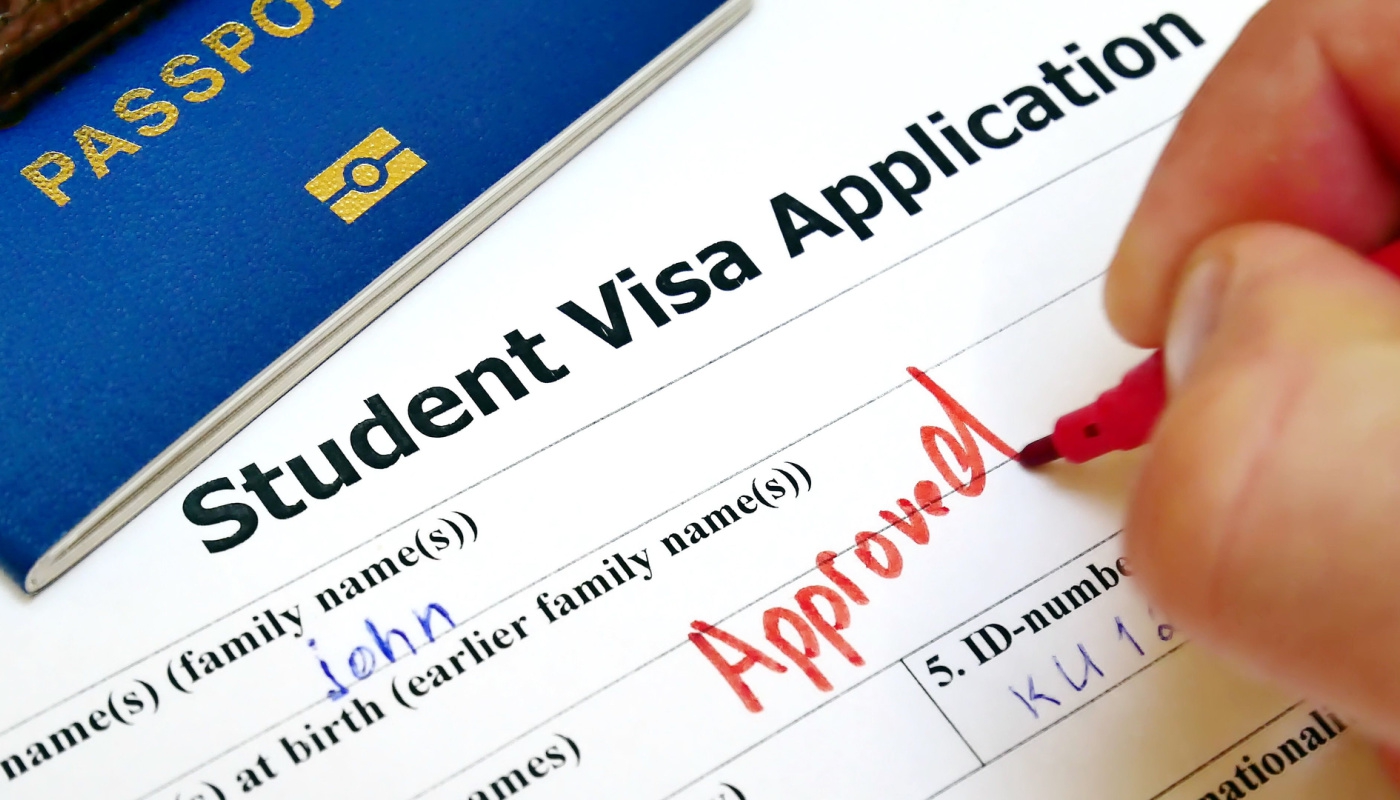 How do I apply for a Student Visa?
If making your Student Visa application from overseas, the earliest you can apply is six months before your course start date. The application process consists of an online Student Visa application form and the enrolment of biometric data. Supporting evidence must also be submitted for the Home Office's consideration.
Applicants should apply in their home country or country of residence before travelling to the UK to commence their studies. If you already hold a Student Visa or another form of long term UK immigration permission, you may be able to make your Student Visa application from within the UK.
Can I extend my Student Visa or change my student sponsor?
If you are currently studying in the UK on a Student Visa and you wish to extend your visa to do a new course of study (for example, progress from a degree course to a Masters course) or to change student sponsors, you will need to make a new Student Visa application supported by a new CAS from your existing or new student sponsor. This application can usually be made from within the UK and the earliest you can apply is three months before your course start date.
There are detailed rules on study limits for Student Visa holders and you may be required to show 'academic progression' where making a Student Visa application from within the UK.
How long is a Student Visa granted for?
The length of visa for Student Visa applicants depends on your course of study and what study has already been completed in the UK. Generally, for study below degree level, an applicant can study in the UK for a maximum of two years. For study at degree level, applicants can be granted a visa for five years.
Am I allowed to work in the UK on a Student Visa?
Whether you can work in the UK and the number of hours you can work depends on your age, your student sponsor and whether the work is during term time or vacation periods. Student Visa holders sponsored on a part time post graduate degree course have no permission to work in the UK. Student Visa holders can do work placements provided it is an integral and assessed part of your course.
How can I stay in the UK after my Student Visa expires?
There are a number of UK visa routes available to Student Visa holders once you have completed your studies in the UK including:
Graduate Visa - also known as the 'post study work' visa. Introduced on 1 July 2021, this visa route is available to Student Visa holders who have a degree or other relevant qualification from an approved UK Higher Education Provider. Successful applicants can then remain in the UK for two years after completion of your studies (or three years if you are a PhD graduate). It is a non-sponsored route which means that you can be self-employed or work for any UK employer, with no minimum salary or skill thresholds.
Skilled Worker Visa – this is a sponsored work route and is for applicants who have a job offer from a licensed employer. The specific job role must also meet minimum salary and skill thresholds.
What is a Short Term Student Visa?
This study visa route is for applicants aged 16+ who wish to study an English Language course in the UK which lasts longer than six months and up to 11 months only. The course of study must not include other subjects and must be studied at an 'accredited institution.' It is not possible to switch from a Short Term Student Visa to a Student Visa and you are required to return overseas to apply for a Student Visa for long term study.
"Malini is prompt with answering queries, incredibly knowledgeable and has a particular flair for ensuring the strongest possible application".
Chambers & Partners Guide
"My partner and I have worked with Ms. Blackden over the past several months. The care she has taken with us is exceptional. We are impressed with her communication with us at every step of our process. It is our pleasure to recommend her to anyone for her services".
Private client

Our Personal Immigration Team
The Personal Immigration Team is led by Partner, Malini Skandachanmugarasan. Malini has specialised in immigration law for well over a decade and is one of the UK's leading immigration experts. Ranked in Chambers & Partners, marked as a 'Next General Partner' by Legal 500 and as a 'Future Leader' by Who's Who Legal, Malini is known for expertly advising on the range of personal immigration matters with individuals and families all over the world.
Malini is joined by Anna Blackden, a highly experienced immigration solicitor who leads the team's immigration offering to the education sector. Anna is also ranked in the Legal 500. Anna draws on her unique experience working in house at a UKVI licensed student sponsor to assist individuals with applications to study in the UK.
Contact us today
If you are looking for help with a Student Visa in London, Reading or anywhere else in the UK and overseas, we can help. To make contact call us on 020 7329 9090 or email us at info@doyleclayton.co.uk and we will call you. You can also contact Malini (head of Personal Immigration) at mskandachanmugarasan@doyleclayton.co.uk or on 020 7778 7224 or you can contact Anna at ablackden@doyleclayton.co.uk. Please leave a message if you can't get through. We will respond quickly to all enquiries.