Standard Visitor Visa UK
---
Immigration advice for individuals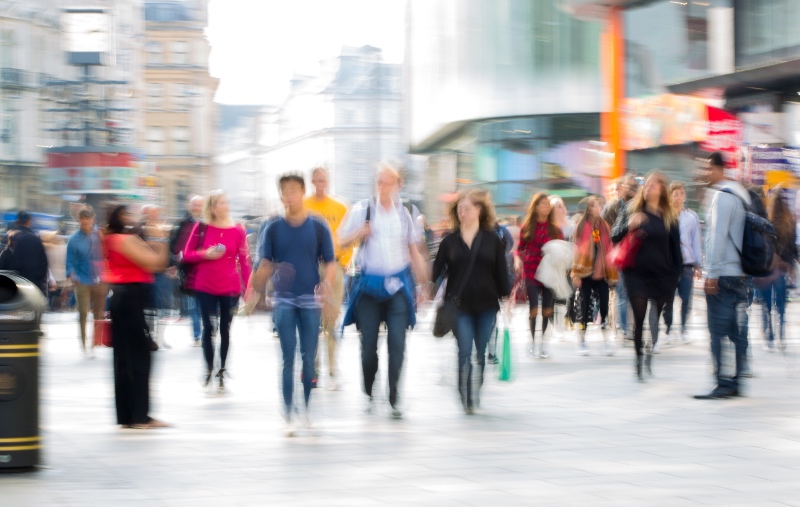 What is a Standard Visitor visa?
A Standard Visitor visa is permission for certain nationals to visit the UK for up to six months. Often referred to as a 'tourist' visa, a Standard Visitor visa actually permits someone to come to the UK for a wide variety of 'permitted activities', including tourism, business and to study a short course. It is intended for people living overseas to come to the UK for a short term visit.
If someone wants to work, study or join family in the UK from overseas, it is necessary to apply for longer term UK visa permission. Visitors are not allowed to work in the UK unless expressly allowed under the Immigration Rules.
What can you do on a Standard Visitor visa?
A Standard Visitor visa allows someone to enter the UK for various reasons, but there are important restrictions on what activities they are permitted to do whilst in the UK such as:
Tourism and leisure – visitors can obtain a Standard Visitor visa for tourism or leisure purposes provided the trip or vacation is no longer than six months in duration. This can include educational visits and exchanges, as well as a course of 'recreational study' in the UK for up to 30 days.
Although visitors cannot work in the UK, it is possible to undertake volunteering provided that it is for a registered charity and will be for no longer than 30 days in total (which can be across the six month period of Standard Visitor visa permission).
Study – visitors can study in the UK on a Standard Visitor visa provided the course is not more than six months in length and study is at an 'accredited institution' in the UK.
You can also enter the UK on a Standard Visitor Visa to carry out a short period of research at a UK Higher Education Provider as part of an overseas degree programme. The Visitor visa route can also be used to do an unpaid 'elective' linked to overseas study in medicine, nursing, midwifery, veterinary medicine, science or dentistry.
It is also possible to apply for a Standard Visitor Visa to enter the UK as an Academic Visitor where you are employed at an academic institution overseas.
Business – visitors can undertake permitted business activities which can include attending job interviews, business meetings/seminars or interviews, as well as information-gathering for employment overseas and receiving work-related training.
'Permitted activities' means that a business visitor must not intend to work in the UK. This includes a strict prohibition on undertaking paid or unpaid work, being employed or self-employed and/or doing a work placement/internship.
Visiting family and friends – visitors can come to the UK to visit family and friends for up to six months.
It is not possible, in effect, to live with relatives and/or friends in the UK through frequent and successive visits. If it is clear from your UK travel history that you have lived in the UK for a disproportionately long time, a visitor visa application is likely to be refused.
Medical reasons – visitors can travel to the UK to donate an organ to a family member or close friend and/or to receive private medical treatment at a UK hospital/medical facility.
The maximum length of stay as a visitor for medical reasons is 11 months, compared to the usual maximum length of stay of six months.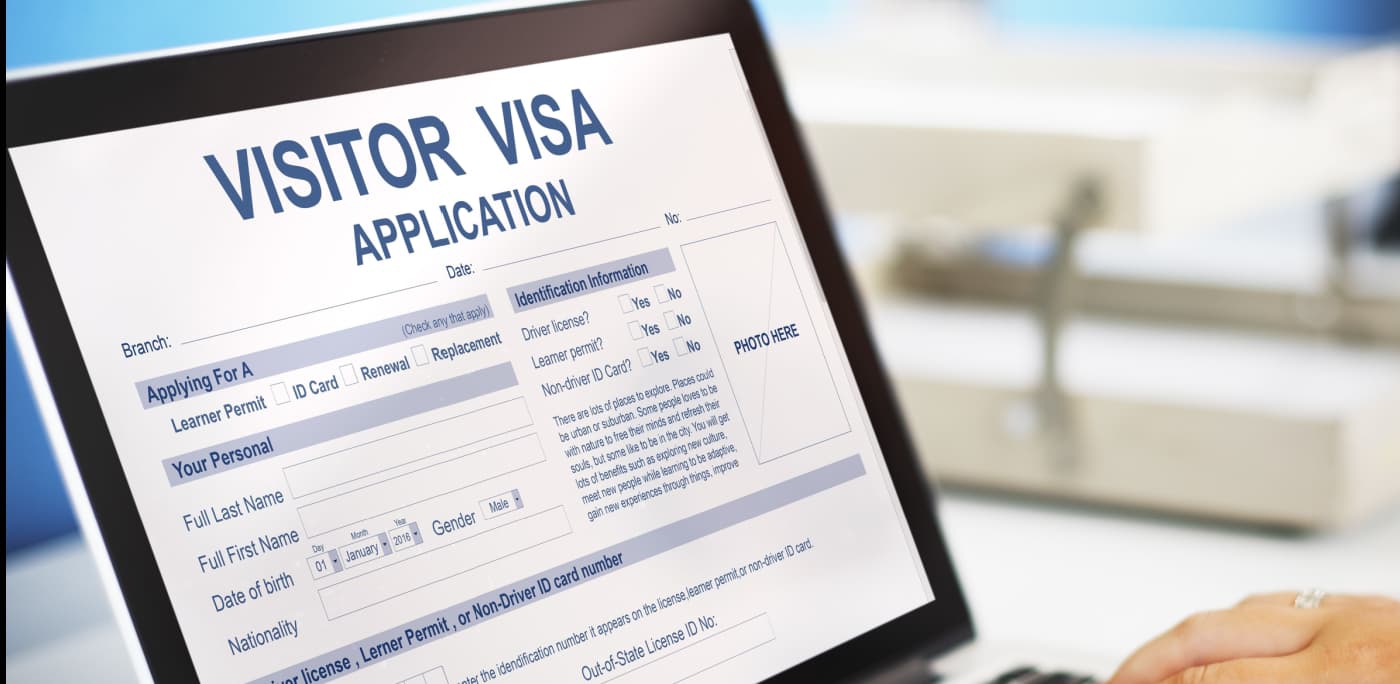 How much money do I need to apply for a Standard Visitor visa?
There is no set amount of money you need to show to successfully apply for a Standard Visitor visa, nor a fixed amount of time such funds must be held for. However, an individual wishing to visit the UK must show they have enough funds to maintain and accommodate themselves (and any dependants) during their UK visit and pay for their return or onward journey.
What supporting documents are needed to apply for a Standard Visitor visa?
A current passport or travel document valid for the whole of your stay in the UK (including one blank page for your visa) is always required. The additional supporting documents needed will depend on your reason for visiting the UK.
How much is a Standard Visitor visa?
The Home Office application fee is currently £100 (apart from Academic Visitors and Medical Visitors). Depending on your circumstances, it is possible to apply for a long term Standard Visitor visa lasting two, five or 10 years (although the maximum length of stay per visit remains six months). Home Office fees can be found here: UK visa fees
How do I apply for a Standard Visitor visa?
The earliest you can apply is three months before your intended date of travel to the UK. Certain nationalities (such as US, Canadian, Australian, New Zealand and EEA nationals) can travel to the UK without having to obtain a visa before they travel. Other country nationals must first apply for a Visit visa in their home country before travelling to the UK. Nationals of six countries in the Middle East (Bahrain, Kuwait, Oman, Qatar, Saudi Arabia, United Arab Emirates) can apply for an Electronic Visa Waiver to visit the UK for up to six months instead of applying for a Standard Visitor visa.
What are the other types of Visitor visa?
You may also need to apply for a Visitor visa if you wish to come to the UK for one of the following reasons:
To give notice of marriage or civil partnership and/or marry or form a civil partnership in the UK
To undertake a specific paid engagement for up to one month, if you are an expert in your field
If you are transiting the UK for up to 48 hours on route to another country outside the Common Travel Area
What is the Electronic Travel Authorisation (ETA) Scheme?
The Electronic Travel Authorisation (ETA) Scheme is being introduced to make sure that everyone wishing to travel to the UK has permission to do so before they travel. By the end of 2024, the Scheme will extend to all non UK nationals. This means that everyone (including EU nationals) will have to apply for an ETA ahead of every visit to the UK, even where the visit to the UK is for less than six months.
The ETA Scheme will apply initially to nationals of Qatar from 15 November 2023, who will be able to apply for an ETA from 25 October 2023. The Scheme will then extend to nationals of Bahrain, Jordan, Kuwait, Oman, United Arab Emirates and Saudi Arabia intending to travel on or after 22 February 2024, and they will be able to apply from 1 February 2024. The scheme will then open up to additional countries and is expected to be fully operational by the end of 2024.
An ETA will be issued electronically, linked to the individual's passport and valid for two years (or until their passport expires, if sooner). If an ETA is refused, the individual will need to apply overseas from their home country to enter the UK as a visitor or transit visa.
"Everyone at Doyle Clayton is strictly professional but enormously friendly. Malini Skandachanmugarasan is absolutely wonderful at answering any questions, putting your mind at ease and always makes herself available."
The Legal 500

Our Personal Immigration Team
The Personal Immigration Team is led by Malini Skandachanmugarasan. Malini has specialised in immigration law for well over a decade and is one of the UK's leading immigration experts. Ranked in Chambers & Partners, marked as a 'Next General Partner' by Legal 500 and as a 'Future Leader' by Who's Who Legal, Malini is known for expertly advising on the range of personal immigration matters with individuals and families all over the world. Malini's clients range from high-net-worth individuals, international business people and international families to international law firms, educational providers and media corporations. Malini is joined by Anna Blacken and Adam Cotterill, both highly experienced immigration solicitors, who are also highly ranked in the Legal 500.
Contact us today
If you are looking for help with a Standard Visitor visa in London, Reading or anywhere else in the UK and abroad, we can help. To make contact call us on +44 (0)20 7329 9090 or email us at info@doyleclayton.co.uk and we will call you. You can also contact Malini (head of Personal Immigration) at mskandachanmugarasan@doyleclayton.co.uk or on 0207 7787 224. Please leave a message if you can't get through. We will respond quickly to all enquiries.