British Citizenship and Naturalisation
---
Our Immigration Solicitors offer expert advice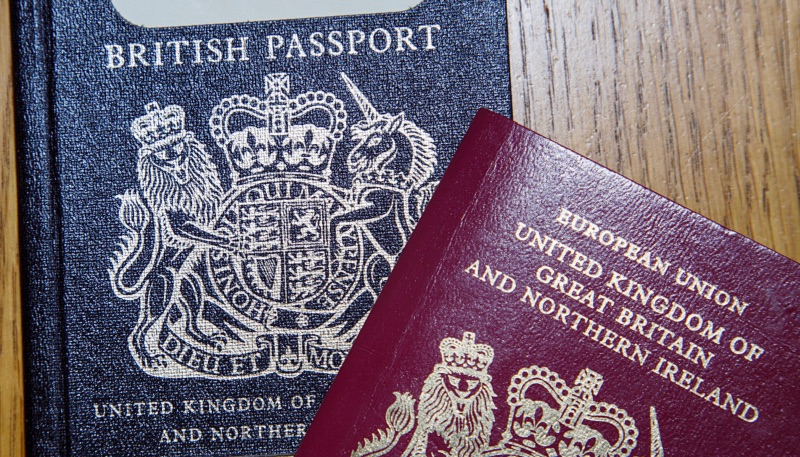 British Citizenship
British citizenship can be acquired automatically, for example at birth, or it may be possible to apply to naturalise or register as British depending your circumstances.
Before applying for a British passport, you must first either apply for citizenship and obtain a certificate from the UKVI nationality department confirming your grant of nationality, or provide proof of your automatic British nationality status.
What is British citizenship?
British citizenship is citizenship of the United Kingdom ("UK") and allows you to apply for a British passport and enjoy the benefits attached to British passports.
There are two types of British citizenship: citizenship 'by descent' and citizenship 'otherwise than by descent'. British citizenship otherwise than by descent is generally as a result of being born, adopted, naturalised or registered in the UK or a qualifying territory and allows you to pass your citizenship on to a child born overseas. British citizenship by descent, on the other hand, can usually only be passed down one generation to children born outside the UK.
What is nationality?
Citizenship is one type of UK nationality but there are other types of British nationality too. These include:
a British overseas territories citizen
a British national (overseas)
a British overseas citizen
a British subject
a British protected person
Not all types nationality give the holder the Right of Abode (a statutory right giving you an unrestricted right to enter and live in the UK).
If you hold a type of British nationality, it may be also possible for you to apply for full citizenship.
Citizenship and nationality status afford different rights and so it is important to understand nationality before embarking on an application to have your right to citizenship or nationality recognised.
Who is eligible for citizenship and how do I apply?
There are different types of British citizenship and different ways in which it can be claimed:
Under statute law - A person may claim British citizenship where they are entitled to this under one of the British Nationality Acts. The statutory provisions are complex. To claim citizenship, they would usually need to submit a particular application form, with the form needed depending on the individual's circumstances. A person can also apply for confirmation of their status if they are unsure about this. In some instances, a person can apply directly for a British passport, without needing to claim citizenship first.
Naturalisation (Adult) - This is the most common type of citizenship application for those who were not born British and/or who have migrated to the UK and held UK immigration permission. To naturalise as British a person must meet certain statutory requirements. There are also additional criteria that will usually need to be met, although there is discretion for these to be waived in certain circumstances.
Registration (child and circumstance specific) - As with naturalisation, children applying to register as British must meet the relevant statutory requirements, and there are also additional criteria that will usually need to be met. These requirements and criteria are different from naturalisation and will vary depending on the circumstances of the child.
British nationality can be a complex area and more in-depth analysis or tracing exercises may be required in order to determine an individual's nationality status.
What are the benefits of citizenship?
The primary benefit to individuals who previously held UK immigration permission will be the right to live, work, study and reside freely without restriction in the UK, as well as the full set of rights held by other British passport holders, which include:
Consular assistance while abroad
Property ownership rights
Marriage
Opening a bank account
Access to student loans
NHS medical care
Our Personal Immigration Team
The Personal Immigration Team is led by Partner, Malini Skandachanmugarasan. Malini has specialised in immigration law for well over a decade and is one of the UK's leading immigration experts. Ranked in Chambers & Partners, marked as a 'Next General Partner' by Legal 500 and as a 'Future Leader' by Who's Who Legal, Malini is known for expertly advising on the range of personal immigration matters with individuals and families all over the world.
Malini is joined by Anna Blackden who is a highly experienced immigration solicitor and ranked in the Legal 500 for immigration.
How can we help?
Whether you require a consultation to ascertain nationality status, or need assistance with a citizenship application for yourself or your family, Doyle Clayton has extensive experience advising and assisting in these matters. The team represent both adult and child applicants and can assist with the most specialist cases, including, for example, surrogacy and adoption cases, as well as other complex nationality matters, such as refusal and deprivation of citizenship decisions.
The lawyers on the Personal Immigration team regularly liaise with the Home Office on policy matters. We also frequently provide training to other immigration lawyers and advisors on family-based immigration applications.
Contact us today
If you are looking for help with your British nationality matter in London, Reading or anywhere else in the UK and overseas, we can help. To make contact call us on 020 7329 9090 or email us at info@doyleclayton.co.uk and we will call you. You can also contact Malini (Head of Personal Immigration) by email at Malini or on 020 7778 7224. Please leave a message if you can't get through. We will respond quickly to all enquiries.