Judicial Review in Education
---
Challenging legal decisions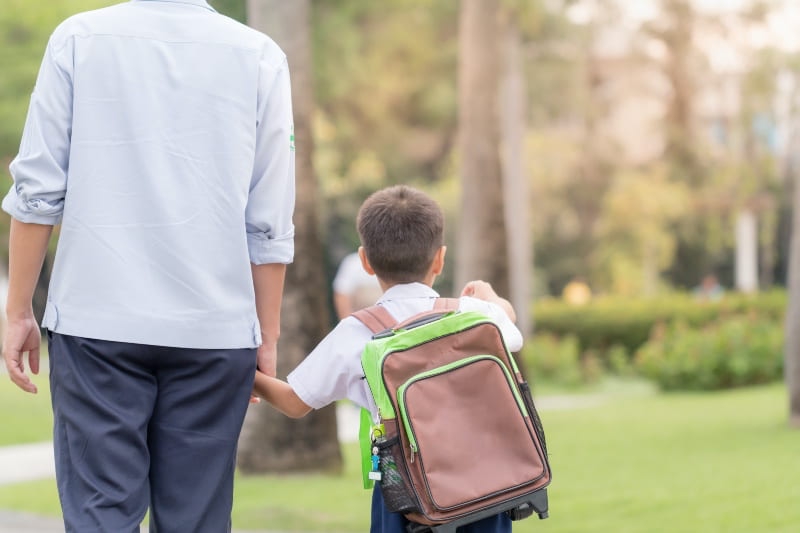 Need an Expert Education Lawyer?
Speak to one of our team.
What is Judicial Review?
Judicial review is a type of court proceeding in which a judge reviews the lawfulness of a decision or action made by a public body. In other words, judicial reviews are a challenge to the way in which a decision has been made.
We may be able to help you appeal an education decision at judicial review if it is:
Irrational
Unfair
Discriminatory
Illegal
Public bodies include Government Departments, local authorities, health authorities, tribunals and schools. Independent schools, or non-maintained schools, cannot be challenged by Judicial Review. Public bodies often contract private companies to fulfil their obligations, if a private body is exercising a public function, it is possible that it could be challenged by judicial review.

In education, a judicial review may be used to challenge:
A failure of a local authority to put in place the provision outlined in a child's education, health and care plan
A failure of a local authority when a child is out of school
A failure of a local authority to ensure that a SEND child receives adequate school transport
A failure to follow the recommendations of a review panel in a school exclusion case
A failure to follow the recommendations of the Office of the Independent Adjudicator
An admission appeal panel decision where the correct legal test wasn't applied, or the correct procedure wasn't followed
An independent review panel decision where the correct law wasn't applied, or the correct procedure wasn't followed
A university fitness to practice panel decision where the correct procedure wasn't followed, or the correct standard wasn't applied

Education judicial review - what happens?
It is important to get legal help to support you through the judicial review process. We have explained the process of a judicial review here including what happens and how our experts can support you.
Education judicial review - what happens?
We prepare a claim form and supporting documents (the court bundle) in duplicate and file it at the Administrative Court, together with the Court fee, so that the claim can be issued by the Court. The claim form will be sealed by the Court and we will be given a claim number.
The Court will generally consider the question of permission for judicial review without an oral hearing unless we are applying for an interim injunction, in which case the court may arrange a hearing as soon as possible.
We must serve the Claim Form on the opponent within 7 days of the date of issue and as sooner if we have applied for an injunction or interim relief.
If the opponent wishes to take part in judicial review proceedings, they must file an Acknowledgment of Service within 21 days after service of the Claim Form. In urgent cases this period may be shortened by the court. If they intend to contest the claim, they must set out a summary of their grounds for doing so.
Should the court refuse permission for judicial review without a hearing, the court will serve an Order refusing permission and its reasons for refusing permission. If the circumstances justify it, we may ask the court to arrange a renewal hearing at which we can argue that permission should be granted, we must apply for renewal within 7 days.
If permission is granted, then the opponent has 35 days after service of the order granting permission by the court in which to put in detailed grounds of resistance for contesting the claim and any written evidence known in their grounds of defence; in an urgent case, the Judge may direct a shorter time scale.
When any further evidence and the grounds of defence have been filed, (or after 35 days from the date of permission), the case is ready for the final hearing, and the court will set a date for the full judicial review hearing.
The judicial review hearing then takes place. If successful, the court will normally require the opponent to reconsider the decision which we are contesting and will also give some clear indications as to the way in which that decision should now be approached. In some cases, the court may make its own decision in place of your opponent's decision. In addition, the court may make other orders appropriate to your case. If you lose, then your opponent's decision in your case stands.
If at any stage during this procedure your opponent changes its position or supplies further information which it has so far failed to give it may not be reasonable for you to continue with the court proceedings especially if you would achieve no better a result at the final hearing. Of course, it is always open to your opponent to resolve matters completely by reconsidering its original decision.
If you lose, we will advise you about whether you should apply for permission to appeal the Court's decision. If you win but there are problems about enforcing the court's Orders, we will advise you as to the availability of enforcement action.
At the end of the case, the costs in the case must be sorted out. If we are the winning party, we will claim our costs from the Defendant but if these are not agreed the Court may have to decide the issue of our costs. In addition to this we will arrange the drawing up of a bill of costs for assessment or agreement.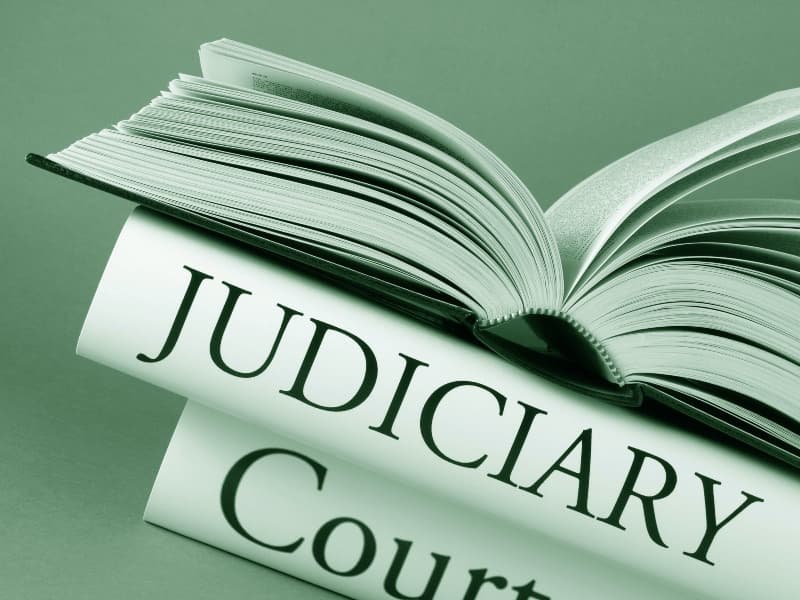 What remedies can the court give?
The following remedies are available in proceedings for judicial review:
Quashing order
Prohibiting order
Mandatory order
Declaration
Injunction
Damages
In any case more than one remedy can be applied for. However, the granting of any or all remedies is entirely at the court's discretion.
Quashing order
A quashing order nullifies a decision which has been made by a public body. The effect is to make the decision completely invalid. Such an order is usually made where an authority has acted outside the scope of its powers ('ultra vires'). The most common order made in successful judicial review proceedings is a quashing order.
If the court makes a quashing order it can send the case back to the original decision maker directing it to remake the decision in light of the court's findings. Or, very rarely, if there is no purpose in sending the case back, it may take the decision itself.
Prohibiting order
A prohibiting order is similar to a quashing order in that it prevents a tribunal or authority from acting beyond the scope of its powers. The key difference is that a prohibiting order acts prospectively by telling an authority not to do something in contemplation. Examples of where prohibiting orders may be appropriate include stopping the implementation of a decision in breach of natural justice, or to prevent a local authority licensing indecent films, or to prevent the deportation of someone whose immigration status has been wrongly decided.
Mandatory order
A mandatory order compels public authorities to fulfil their duties. Whereas quashing and prohibition orders deal with wrongful acts, a mandatory order addresses wrongful failure to act. A mandatory order is like a mandatory injunction (below) as they are orders from the court requiring an act to be performed. Failure to comply is punishable as a contempt of court. Examples of where a mandatory order might be appropriate include compelling an authority to make a decision again.
A mandatory order may be made in conjunction with a quashing order, for example, where a local authority's decision is quashed because the decision was made outside its powers, the court may simultaneously order the court to remake the decision within the scope of its powers.
Declaration
A declaration is a judgment by the Administrative Court which clarifies the respective rights and obligations of the parties to the proceedings, without actually making any order. Unlike the remedies of quashing, prohibiting and mandatory order the court is not telling the parties to do anything in a declaratory judgment. For example, if the court declared that a proposed rule by a local authority was unlawful, a declaration would resolve the legal position of the parties in the proceedings. Subsequently, if the authority were to proceed ignoring the declaration, the applicant who obtained the declaration would not have to comply with the unlawful rule and the quashing, prohibiting and mandatory orders would be available.
Injunction
An injunction is an order made by the court to stop a public body from acting in an unlawful way. Less commonly, an injunction can be mandatory, that is, it compels a public body to do something. Where there is an imminent risk of damage or loss, and other remedies would not be sufficient, the court may grant an interim injunction to protect the position of the parties before going to a full hearing. If an interim in injunction is granted pending final hearing, it is possible that the side which benefits from the injunction will be asked to give an undertaking that if the other side is successful at the final hearing, the party which had the benefit of the interim protection can compensate the other party for its losses. This does not happen where the claimant is legally aided.
Damages
Damages are available as a remedy in judicial review in limited circumstances. Compensation is not available merely because a public authority has acted unlawfully. For damages to be available there must be either:
A recognised 'private' law cause of action such as negligence or breach of statutory duty, or
A claim under European law or the Human Rights Act 1998.
"I'm very grateful for all of your efforts and dedication in following-up my son's special education needs with the council and for getting him the education he deserves. You showed genuine concern for my son's case and worked tirelessly to achieve an excellent outcome. I would be very willing to recommend you to anyone else needing a specialist education solicitor. You were thorough, knowledgeable and a pleasure to work with." - Dr. Khulud Almani
When can discretion be exercised?
The discretionary nature of the remedies outlined above means that even if a court finds a public body has acted wrongly, it does not have to grant any remedy. Examples of where discretion will be exercised against an applicant may include where the applicant's own conduct has been unmeritorious or unreasonable, for example where the applicant has unreasonably delayed in applying for judicial review.
Time limits for judicial review in education
An application for judicial review must be made promptly. In any event, it must be made within three months of the relevant decision, act, or omission that is being challenged and the time limit is applied strictly.
Litigation costs - who pays?
As with all litigation in judicial review proceedings there is an adverse cost risk. There is a general rule in the English and Welsh jurisdiction whereby the loser pays some or all the winner's legal costs.
The Court has a discretion as to whether costs are payable by one party to another and there are specific provisions which guide this discretion. Where the court decides to make an order for costs, the general rule is that the unsuccessful party will be ordered to pay the costs of the successful party, subject to the discretion of the court.
We will ensure that you are advised about the different ways of funding your case, both fixed fees and hourly rates; we can put you in touch with a specialist crowd-funding platform, Crowd Justice, and we can work with your insurance company, if appropriate.
'After the Event' insurance for judicial review
After The Event insurance (ATE) provides cover against the risk of having to pay an opponent's costs, your own disbursements (and, in some cases although this is very expensive, your own legal fees) if you lose the claim.
Generally speaking, ATE is available for claimants. It gives protection on costs up to a certain level. The premium cannot be recovered from an opponent as part of a costs order if you win. Availability of ATE is decided by brokers on a case by case basis.
"Amara has been instrumental in progressing this, right from the first time we spoke after I'd spotted her blog about exam grades when she suggested we crowdfund the case, and I would like to offer my sincere thanks to her for all her assistance (much of it out of hours I might add) as well as to you and Doyle Clayton for supporting us throughout."
(Michael Bell, father of Lexie Bell who challenged Ofqual and DfE on their use of a standardisation model for the 2020 summer exams)
KEY CONTACTS
Partner & Head of Education
T: +44 (0)20 3696 7172
Senior Associate
T: +44 (0)20 3696 7178
Our education team
The team is lead by Simon Henthorn who is one of the UK's outstanding education lawyers. He has over 15 years' experience advising schools, colleges, associations and individuals on all aspects of education law, including employment and safeguarding matters.
Amara Ahmad works closely with all education matters. She is an expert in special educational needs (SEND) and safeguarding she works closely with parents, schools, and charities to ensure that children and young people receive the support that they need to reach their potential in education.
See our education team
Why use Doyle Clayton?
As well as providing high quality, timely and practical legal advice, we believe that the following sets us apart from other law firms:
High quality service that is recognised in The Legal 500 and Chambers and Partners. Our team of specialist education solicitors is ranked in the top tier by The Legal 500. Our Head of Education, Simon Henthorn, is also ranked as a Leading Individual and Liz Timmins (Legal Director) is ranked as a recommended lawyer in the education sector. You will always be advised by an expert - we do not have trainees or paralegals.
We are education law specialists. Our education team supports many different educational institutions with their legal, HR and compliance issues, so we understand the challenges you face. Our team includes lawyers who are governors, plus those who have worked in-house at colleges and as a Home Office compliance officers.
Contact Doyle Clayton
If you are looking for help with your judicial review, our experts can help you. To make contact call us on +44 (0)20 7329 9090 or email us at info@doyleclayton.co.uk. Leave a message if required and we will ring you back promptly. We are also happy to advise you by video call if needs be.