Simon Henthorn
Partner & Head of Education | London (City)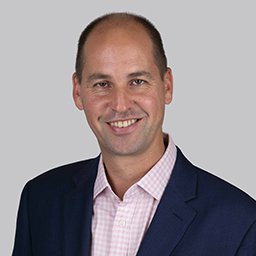 Simon is an expert in education and employment law. He has over 15 years' experience advising schools, colleges, associations and individuals on all aspects of education law, including employment and safeguarding matters.
Simon is one of the UK's outstanding Education lawyers. He is listed a Leading Individual for his work advising schools, colleges, universities and other Education sector organisations by the The UK Legal 500 and under his leadership, the firm's Education team has achieved the highest possible ranking (Tier 1) with The Legal 500 saying -
"Doyle Clayton is renowned in this area of education for its breadth of expertise, with practice head and standout practitioner Simon Henthorn being described as 'a class act'".
For two consecutive years, the Education team has been shortlisted by The Legal 500 in its Annual Awards - one of only two UK Education teams to achieve this.

Feedback Simon's received includes -
Both myself and my Personnel Manager have worked closely and well with Simon over a number of years. In fact we thought so highly of Simon, that when he moved from Reynolds Porter Chamberlain (our solicitors for over 12 years) we followed him to Doyle Clayton, with the unanimous agreement of our Governing Body". Dr Jane Overbury MBE Principal, Christ The King Sixth Form College
"Practice head Simon Henthorn has a wealth of education-related knowledge and is 'knowledgeable, dedicated, enthusiastic and charming and is clever and full of ideas." Client
"An outstanding solicitor, articulate, knowledgeable, courteous and a pleasure to work with." Client
"I have been very impressed by Simon Henthorn, who has been exceptional in his client handling skills and knowledge of the law in this area. This is a case that requires careful strategic thinking at each stage, and I have been very impressed by his attention to detail and ability to maintain a clear focus of the case overall." Client
Simon has many years of experience in the education sector, going back to his time at RPC before he joined Doyle Clayton. He has always struck me as being a very safe pair of hands, very alive to the commercial realities of litigation and always trying to devise the most effective strategy for his clients. He has significant experience and expertise in the crossover area between employment and education." Client
Key relationships
Simon has developed strong relationships with the professional associations in the Education sector - in particular with IAPS, ISBA, the Sixth Form Colleges Association, ASCL and the AOC. He regularly speaks and exhibits at conferences hosted by the associations. As well as catching up with clients and key contacts, he gains an invaluable insight into life at the coalface. Examples of recent talks include:
Managing difficult relationships – ISBA HR Conference
Equality issues and Brexit – IAPS Annual Conference
Negotiating terminations of employment – ISBA HR conference
Social media – pitfalls and solutions – ASCL
A governor of St Stephens Primary School where he chairs the Personnel Committee, he was previously a governor at the Vineyard School.


Recent work for schools and colleges includes -
Advising an HMC independent school about the removal of its Headteacher following allegations that he had groomed a pupil for a sexual relationship. The case involved safeguarding, regulatory (TRA) and employment issues.
Supporting an academy in relation to the termination of employment of its Headteacher following concerns with performance.
Negotiating the exit of a bursar at a well known girls independent school in London.
Successfully defending a further education college against a six figure claim in a dispute about the provision of education.
Successfully defending a multi academy trust against an employment tribunal claim for maternity discrimination.
Advising an independent school concerning a multi-agency safeguarding matter.

Recent work for individuals includes -
Advising five emanate Professors at Oxford University – campaigning to change the University's internal statutes which impose a mandatory retirement age – both internally and at the employment tribunal. Simon has had three letters published in the Times on the issue – and has recently received his first instruction for a Professor at Cambridge to challenge its statutes.
Acting for Michael Bell and his daughter Lexie Bell challenging Ofqual's stance on exam results. https://www.theguardian.com/education/2020/jun/20/against-natural-justice-father-to-sue-exams-regulator-over-a-level-grades-system.
Advising an Executive Headteacher on his unfair dismissal and disability claim brought against an academy trust. The case has been reported by the BBC.
Advising the parents of a public at a large public school – concerning highly sensitive allegation of safeguarding.
Advising a lecturer dismissed for scandalous behaviour – the case is in the Court of Appeal and High Court and has been reported in the Daily Mail and the Times.

Advocacy

As well as being an expert in the education field, Simon has Higher Rights of Audience and has appeared as an advocate at the Court of Appeal and the Supreme Court in the reported education case of Duncombe -v- DCSF. https://www.bailii.org/uk/cases/UKSC/2011/14.htmlhttps://www.bailii.org/uk/cases/UKSC/2011/36.html
Simon acted for Mr Duncombe and other members of the teaching unions belonging to the NASUWT and ATL.
Publications

Experience and qualifications
Qualified in January 2000
Specialist in Employment since 2000
Specialist in Education since 2004

Professional memberships
Education Lawyers Association
Employment Lawyers Association
European Employment Lawyers Association

To meet some of Simon's Education team colleagues please click here. And to see the team's website pages here including Data Protection - Schools and Pensions - Schools and Universities.