Sponsor Licence Application Guidance
---
How to apply for a sponsor licence in the UK: Advice for employers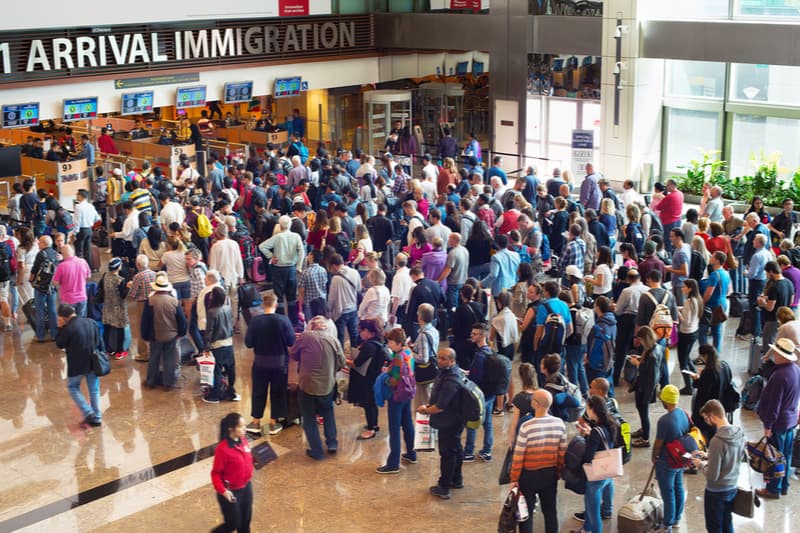 What is a Sponsor Licence?
Employers usually need a sponsor licence to employ someone to work for them who is based outside the UK. This includes citizens of the European Union (EU), Iceland, Liechtenstein, Norway and Switzerland who arrived in the UK after 31 December 2020. They must have a job offer from an employer who holds a valid sponsor licence.
Employers must apply to the Home Office for a sponsor licence and prove they meet the strict eligibility and compliance requirements before they can sponsor foreign workers in the UK. This includes some unpaid work, like running a charity.
Not all foreign workers need to be sponsored. Employers do not need a sponsor licence to sponsor some groups, such as Irish citizens, those with status under the EU Settlement Scheme, and those who already have alternative status in the UK such as an Ancestry or Youth Mobility visa, or those with Indefinite Leave to Remain (ILR) in the UK.
Sponsor Licence Applications FAQs
Our team of experienced immigration solicitors have answered some key questions that are often asked when applying for a sponsor licence.

How do you get a sponsor licence?
To become a sponsor licence holder, you must apply to the Home Office and provide evidence to show that you meet the requirements. You must also pay an application fee. A number of steps are involved in this process, including:
Check if your business is eligible for a sponsor licence. To get a licence, your business cannot have any unspent criminal convictions for immigration offences or certain other crimes or have had a sponsor licence revoked in the past 12 months. In addition, you need robust HR systems in place to monitor sponsored employees, including keeping their documents on file. You must also be familiar with the Prevention of Illegal Workings laws, which are inextricably linked with the licence application. You must provide supporting documents to prove you meet the eligibility requirements and can carry out your sponsor duties. We can help you assess the systems you have in place and advise you if you need to change your internal compliance processes to meet the Home Office's strict requirements
Decide which type of licence you need (see categories below)
Decide who will manage your sponsor licence and identify individuals who can carry out key roles required to maintain the licence via the sponsorship management system. The roles include an Authorising Officer, Key Contact and Level 1 user, who will need to undergo suitability checks. We can advise on who within your organisation is best placed to carry out these roles, and which roles Doyle Clayton can carry out on your behalf
Submit the application form online
Send your supporting documents
If your application is successful, you will be granted an A-rated sponsor licence and added to a register
What are the categories for a worker licence?
You can apply for either a 'Worker' licence to sponsor workers with long term job offers in the UK, or a 'Temporary Worker' licence for temporary assignments, or you can apply for both. There are different categories within each type of licence:
Worker licence:
Skilled Worker (this has replaced the previous Tier 2 (General) licence under the UK's new immigration system)
Intra-company routes (including the Intra-company Transfer and Intra-company Graduate Trainee routes, for multinational businesses transferring employees or graduate trainees from an overseas entity to the UK)
Minister of religion – for those coming to the UK to work for a religious organisation
Sportsperson – for elite sportspeople and coaches who will be based in the UK
Temporary Worker licence:
Creative or Sporting Worker – for high-level sportspersons (up to 1 year), entertainer or artist (up to 2 years)
Charity – for unpaid workers at a charity (up to 1 year)
Religious Worker – for those working in a religious order or organisation (2 years)
Government Authorised Exchange Worker – work experience (1 year), research projects or training, for example practical medical or scientific training (2 years) to enable a short-term exchange of knowledge
International Agreement Worker – where the worker is coming to do a job which is covered by international law, for example employees of overseas governments
Seasonal Worker – for those coming to the UK for up to 6 months to do farm work
For sponsor licence applications contact our head of Business Immigration Services Anita de Atouguia.
What is a Certificate of Sponsorship (CoS)?
A Certificate of Sponsorship (CoS) is an electronic document which a sponsor issues to its workers. It sets out mandatory details (such as salary, role, job location, work hours, occupation code etc) and facilitates the worker's application. It effectively acts as a 'work permit' for the sponsored role in the UK and needs to be issued to each foreign worker who applies for a sponsored work visa, including those who are already in the UK and require sponsorship
There are two types of CoS in the new UK immigration system:
Defined CoS

('DCoS') – this is required for all overseas applicants who need entry clearance to enter the UK as a sponsored worker on the Skilled Worker route. It means that sponsors need to request the Certificate of Sponsorship from the Home Office for the specific role they want to sponsor before they can assign it to the individual. The DCoS is valid only for the role it was requested for. There was a cap for this type of CoS in the previous immigration system (called a Restricted Certificate of Sponsorship – 'RCoS'). The cap has been suspended (but not removed) in the new UK immigration system and so a cap for DCoS requests may be re-introduced in the future
Undefined Certificate of Sponsorship – this applies to all other application types including Intra-company visas from overseas applicants who require an entry clearance to enter the UK. This also applies to Skilled Worker applications from within the UK. An Undefined CoS does not need to be requested from the Home Office for a specific role. As long as there are CoSs available on your licence, you can assign one to the individual you wish to sponsor straight away as these CoSs are not role-specific. However, you must ensure you have enough CoSs on your sponsor licence to be able to assign one to the worker you have in mind
How long does the sponsor licence application process take?
Sponsor licence applications can take 8 weeks to be processed once submitted but delays are possible. A priority service is available which can expedite the processing time to 10 working days for an additional fee of £500, but limited slots are available each day for priority requests.
How much does the sponsor licence application cost?
The fee depends on whether the sponsor is a small, medium or large sponsor, and on the type of licence you are applying for.
The fee for small or charitable companies is £536 for Worker and Temporary Worker licences, and it costs the same if you apply for both licences at the same time. The fee for a medium or large sponsor for a Worker licence is £1,476 and the same fee is payable if you apply for a Worker and Temporary licence together. However, the fee for a medium or large sponsor applying for just a Temporary Worker licence is £536.
A small sponsor is a company to which at least two of the following apply, as set out under the UK Companies Act
Annual turnover is £10.2 million or less
Total assets are worth £5.1 million or less
The company has 50 employees or fewer
A charitable sponsor is either:
A registered, excepted or exempt charity; or
An ecclesiastical corporation established for charitable purposes.
Once your licence is granted, you will then need to pay sponsorship fees for each worker you sponsor. To help you with your sponsor licence applications we have a specialist team ready to help you. They can give you up to date advice on all costs involved.
What are the key eligibility criteria for a sponsor licence?
You do not need to have a specific worker in mind to sponsor in order to apply for a UK sponsor licence. If you are likely to need sponsored workers in the future, we recommend you make a speculative application now to avoid delays to lead times when you do find a candidate who needs sponsorship in the future.
However, if you do have a sponsored worker in mind for the role, you must ensure that the role meets the required eligibility threshold for each type of visa.
For a Skilled Worker visa, you need to show that:
The skill level threshold is met (RQF Level 3 – skilled to 'A Level' or equivalent or above)
The salary is at least £25,600 per year OR the going rate
The sponsored worker can prove their knowledge of English
For an Intra-company transfer visa, you need to show that:
Your worker is an existing employee of an overseas entity linked by common ownership and control to your organisation that's been approved by the Home Office as a sponsor
The worker has been employed with your overseas entity for more than 12 months, unless you're going to pay them £73,900 a year or more to work in the UK
The skill level threshold is met (RQF level 6 – skilled to degree level or equivalent or above)
The salary is at least £41,500 OR the going rate
For an Intra-company Graduate Trainee visa, you need to show that:
The worker is transferring to the UK as part of a graduate training programme for a managerial or specialist role
The worker has been employed with your overseas entity for at least 3 months immediately before the date of their visa application
The skill level threshold is met (RQF level 6 – skilled to degree level or equivalent or above)
The salary is at least £23,000 per annum or 70% of the 'going rate'
Each occupation code has its own annual going rate
What documents do I need to apply for a sponsor licence?
The supporting documents and mandatory information sponsors need to provide are listed in Appendix A
Annex A is divided into various tables which lists the documents required depending on the nature of the organisation and the type of licence being applied for. Most sponsors will likely be able to provide the following documents:
Last audited annual accounts (this must be one of the 4 documents you provide if you are legally required to provide audited accounts)
VAT registration certificate
Employer's liability insurance certificate
Latest corporate bank account statement if available
Evidence of business premises such as a lease or evidence of ownership
HMRC evidence such as PAYE and Accounts reference number
In addition, if applying for a Skilled Worker (previously Tier 2 (General) licence):
You must confirm why you are applying for the licence, which sector you operate in, and your opening hours
You must provide an up to date hierarchy chart detailing all senior staff (owners, directors and board members)
If your business has 50 employees or fewer, you must list all employees and set out the names and titles of the staff
You must provide details about the role you wish to fill. For each job, you must confirm the job title and Occupation Code, role duties, where the role sits on the hierarchy chart, the minimum salary you would guarantee if the job were vacant today, and the skill, experience and qualifications needed
If you have vacant jobs for which you intend to assign a CoS, you must identify them
If you have identified someone you wish to sponsor, you must evidence how you identified the person. If you advertised the role, you must include copies of the advertisements placed to recruit for the role, details of any other applicants and why they are not suitable and confirm whether the proposed Skilled Worker is already working for you
Where you have not advertised the role, you must confirm how you identified the proposed Skilled Worker was the most suitable for the job
There are additional requirements are applicable if you are applying for other types of sponsor licences. For example you need an affidavit for an Intra-company routes licence, setting out how your overseas entities are linked by common ownership and control to your UK entity applying for a licence. There is separate guidance and extra compliance requirements if you are an Education organisation applying for a Student licence.
How long is my sponsor licence valid for?
The sponsor licence will be valid for 4 years. You must then renew the licence before it expires if you wish to continue to sponsor workers. You can lose your licence sooner than this if you do not meet your responsibilities as a sponsor (see below).
What can I do if my sponsor licence application is refused or rejected?
If your sponsor licence application is rejected, this will usually be because of an issue with the application itself, such as an incomplete set of supporting documents which meant that the decision-maker was not able to make a decision. In this case, you can re-apply for a licence (and pay the fee again) and ensure you address any issues with the rejected application in your new application.
If your application is refused, you will not be able to apply again for a licence for a 'cooling off period' of at least six months (it can be up to 12 months or five years, depending on the nature of the refusal). There is no right of appeal for a sponsor licence refusal, but you may be able to ask for any caseworker error to be rectified. If no caseworker error was made, you will need to wait until the cooling off period has passed before re-applying and ensure you address the reason for refusal in any subsequent application.
For sponsor licence applications including advice on rejections contact our head of Business Immigration Services Anita de Atouguia
What are the sponsorship licence ratings?
Every sponsor licence holder has a licence rating, either A or B. New sponsor licence holders will always be granted an A-rated licence. A-rated sponsor licence holders have a full sponsor licence which allows the sponsor to assign certificates of sponsorship to facilitate the sponsorship of new hires.
If you are found to have breached your sponsor duties, your licence may be downgraded to a B-rating at a later stage. This means that you will be unable to issue new certificates of sponsorship (and therefore, will be unable to sponsor any workers) until you have made the necessary improvements required by the Home Office and been upgraded back to an A-rated sponsor. You may be asked to follow an 'action plan' provided by the Home Office to upgrade your licence. The 'action plan' will cost £1,476 and this must be paid within 10 working days of the date the UKVI tells you to downgrade to avoid losing your licence.
B-rated sponsor licence holders can still issue certificates of sponsorship to workers who are already employed and need to extend their permission to stay in the UK.
If serious compliance breaches are identified, the Home Office can suspend or revoke your licence which can result in disruption to your ability to sponsor workers and to the permission of your existing sponsored workforce. Therefore, it is important to have the appropriate systems in place to ensure compliance throughout the time you hold a sponsor licence.
How can I renew my sponsor licence?
You should add a date to your diary to remind you of the date your licence will expire. We recommend setting the reminder for 4 months prior to the expiry date, to allow you time to file the renewal. You can apply to renew the licence from the online sponsor management system.
What are my duties as a sponsor?
Obtaining a sponsor licence is not the end of the story – in fact, it is just the beginning. As a sponsor, you will be subject to strict compliance and reporting duties throughout your licence.
The Home Office have guidance on sponsor duties and compliance. They include reporting duties, record-keeping duties, the requirement to comply with UK immigration laws and wider UK laws, and not engaging in behaviour or actions that are not conducive to the public good. In addition, you will have a responsibility for each sponsored worker which starts on the day you assign a CoS to them.
For sponsor licence applications including advice on duties of a sponsor, contact our head of Business Immigration Services Anita de Atouguia
Sponsor Licence Applications - Work Examples
Liaising with the Home Office on behalf of a global financial services sponsor in relation to an unusual secondment arrangement for their senior employees in which the employees were paid by another company. Zahira helped the client to prove to the Home Office that sponsor obligations could be met, resulting in the arrangement's approval.
Anita continues to advise Canadian law firm McCarthy Tetrault regarding Tier 2 sponsorship matters including in relation to an annual associate recruitment programme, supporting and training their new head of HR and advising on Prevention of Illegal Working and Compliance.
Stripe Payments, a leading international online payment processing company for internet businesses. The company was directly referred to Anita by London and Partners. She was initially instructed to help their lead sales manager's Mexican national fiancée to relocate to the UK under the EEA family visa route. The business subsequently required his services elsewhere, but having realised the UK's potential established a permanent presence with Anita guiding them through the process of successfully obtaining a UK Sponsor Licence. She continues to assist Stripe helping it to recruit international talent into its UK operations, as well as transferring their employees to the UK from overseas offices.
Advising a global organisation on options for its various worker populations for a large-scale UK construction project, requiring over 40 workers. This included reviewing and advising on options under the International Agreement Worker, Skilled Worker, Intra-company Transfer, Frontier Worker Permit and Visitor routes.
"Anita de Atouguia heads the business immigration practice and has 'staggeringly high knowledge and interest' in this complex area (immigration)."
"…. we worked closely with Liz Timmins and Anna Blackden at Doyle Clayton who expertly guided us through unchartered territory, successfully taking us through the process of applying for a sponsor licence and assigning this to the successful candidate who started in September on a 3 year Tier 2 visa. I am truly grateful for their specialist knowledge of immigration law, their patience in explaining complex details with such simplicity and, above all, inspiring us with the confidence that our challenge was indeed possible (although there were no guarantees). I would wholehearted and unreservedly recommend their services which has been professional and exemplary". (Chambers and Partners)
Our Immigration Team
Anita de Atouguia is head of the immigration team at Doyle Clayton. Anita has specialised in immigration law for approaching 20 years and is one of the UK's leading immigration experts. Anita is regularly in the broadsheets including The Guardian as well as specialist legal press – most recently The In-House Lawyer discussing developments in the UK immigration system and how it can be streamlined, made fairer and less costly for the taxpayer. You can read more about Anita on her personal page. Anita is joined by Zahira Patel who specialises in advising both organisations and individuals on UK immigration law. Details of the whole immigration team can be found here. The immigration team are highly rated in The Legal 500 and Chambers and Partners.
'The immigration team at Doyle Clayton are exceptionally knowledgeable, well-organised, accurate, reliable, professional as well as very friendly and approachable. We know that our immigration needs are in excellent hands with the team.'
(Legal 500)
Contact Doyle Clayton
If you are looking for advice on sponsor licence applications we can help. To contact us call us on +44 (0)20 7329 9090 or email us at info@doyleclayton.co.uk and we will call you. Please leave a message if you can't get through. We will respond quickly to all enquiries.
Additionally we are happy to advise you by video call. One of our immigration team can often advise you on the same day you contact us.
Useful guides
- UK Immigration fees for Skilled Worker and Global Business Mobility
- Which visa should I choose? (Visa types explained)