Partnership & LLP Solicitors
---
Advice for firms and individuals in London & UK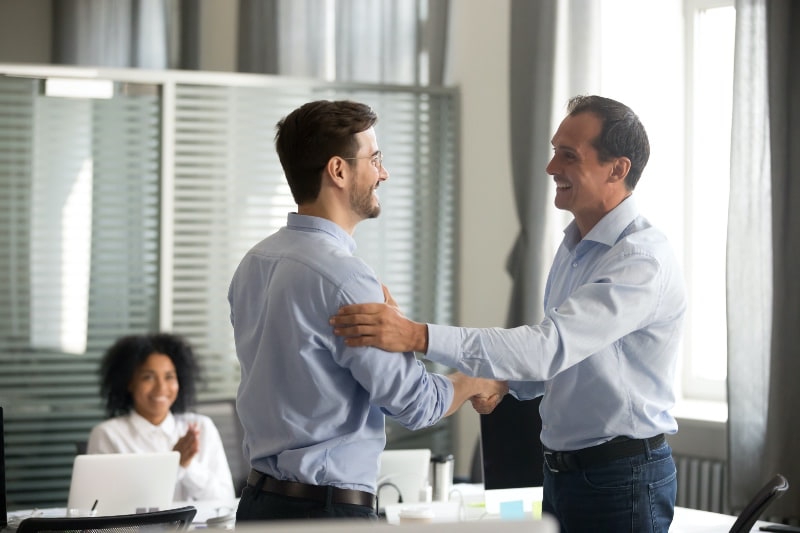 Partnerships and LLPs (Limited Liability Partnerships)
Doyle Clayton advises clients in relation to all aspects of partnership law and LLP legal issues. We are trusted advisers to professional service firms, law firms, architects, surveyors and investment firms. Our team has a deep understanding of the commercial and practical challenges that LLPs and partnerships face. We act for both firms and individuals which gives us valuable strategic insight based on experience of acting on both sides of partnership matters and disputes.
Range of partnership services
Our partnership and LLP solicitors provide advice on a range of issues including:
Setting up an LLP and members agreements
Explaining the rights and obligations owed under partnership agreements and LLP agreements
Advising on the appointment of partners and LLP members
Handling performance issues involving LLP members and partners
Exits, retirements and expulsion from LLPs or partnerships
Whistleblowing and unlawful discrimination claims
Privacy disputes, data protection and subject access requests
Restrictive covenants and team moves from LLPs or partnerships
Disputes and arbitrations involving LLPs and partnerships
Advice to partners
We have an excellent reputation for advising partners and LLP members on their regulatory obligations, joining a firm, exiting from a firm and disputes.
We are also able to advise individuals who are being admitted to a partnership or an LLP by reviewing the documentation prior to their admission. We also regularly act for teams of partners leaving one firm to join a competitor. Our partnership agreement solicitors have extensive experience with advising partners and we will work hard to find a solution to your partnership issue.
Partner disputes
Our partnership and LLP team includes litigation and arbitration lawyers who are highly experienced in financial services litigation and in arbitration in the partnership and LLP field.
If possible, we aim to resolve partnership disputes without the need for legal action. This is done through negotiation or the use of mediation to resolve matters.
When an amicable resolution is not available, we have a wealth of experience representing partnerships and LLPs in resolving disputes. Our experience includes arbitrations, injunctions and mediations involving partnerships and LLPs. As a result, we can guide Partners and LLP members towards a resolution of conflicts with pragmatic and cost-effective advice.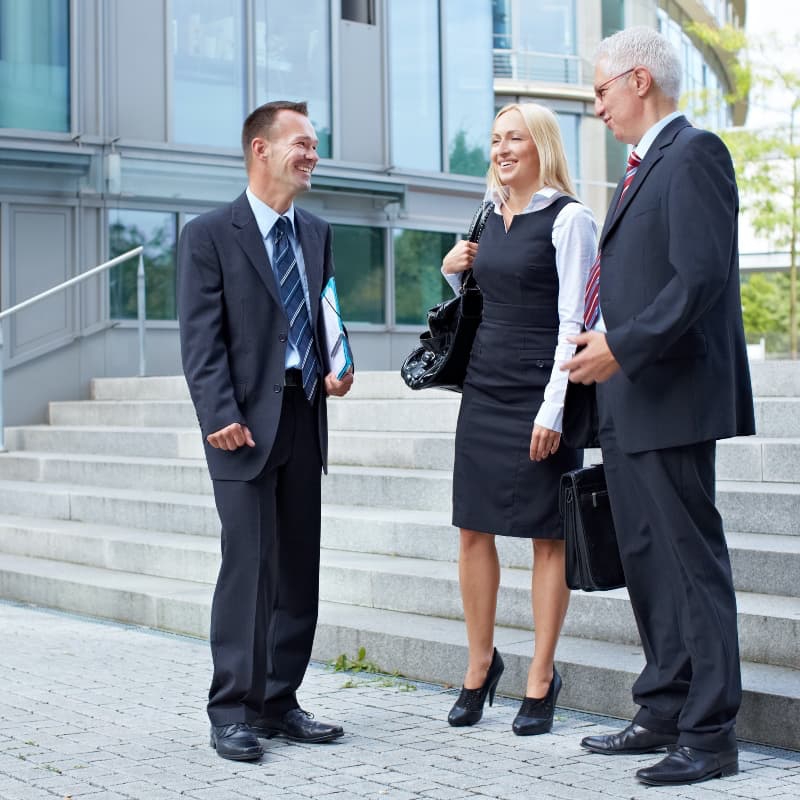 Team moves
Partner and team moves regularly occur in the professional services sector. Our partnership and LLP solicitors have advised firms recruiting teams and partners who are planning to join a competitor. We provide advice in the sectors where partnership structures are popular, including hedge funds and private equity houses.
We have recognised experience in advising firms in protecting their business and confidential information following a team move. This covers advice to businesses on the legal options available if a team resigns to join a competitor. We assist firms in carrying out investigations into the circumstances of a team resigning. In addition, our experts provide support in conducting investigations into whether any confidential information has been removed.
If disputes arise, we assist partnerships and LLPs with legal proceedings to put a stop to any unlawful competitive activity. This may include claims in the High Court or arbitration proceedings against departing teams and individuals.
In urgent cases, injunctive relief may be necessary, for example, where a firm is at risk of losing confidential information or the business of a client. We are experienced in obtaining injunctions from the High Court. Our expertise in these matters gives Doyle Clayton a valuable insight into the strategic and practical handling of such matters for the benefit of our clients.
Partner Exits
We are focused on providing our clients with a road map through what may often be a stressful and potentially damaging exercise for the firm in exiting one or more of its partners. We focus not only on the legal issues but also on the tactical and commercial handling appropriate to the particular matter.
Many of the partner exits which we advise on include cross-border aspects and also frequently involve conflicting professional conduct and Bar ethics rules. Our partnership and LLP solicitors regularly work with overseas lawyers who are experts in these areas in their local jurisdiction.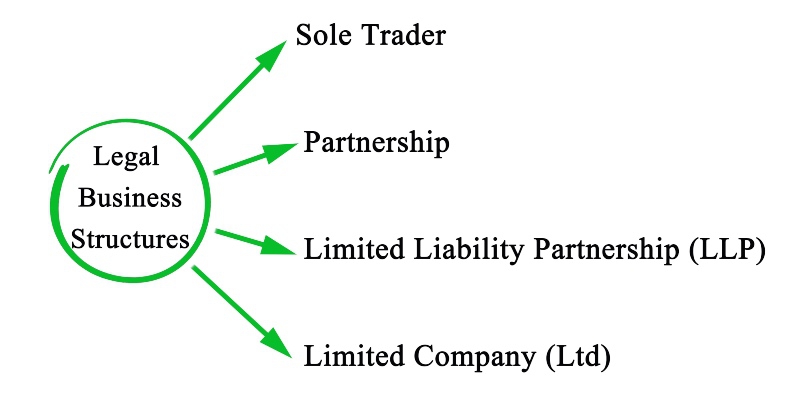 Partnership and LLPs - FAQs
Below we answer some popular questions that people ask. If you have any other questions contact our partnership and LLP solicitors who will be happy to advise you.
What is the difference between a Partnership and an LLP?
A Partnership consists of two or more people in business together. They share the risks, the profits and the workload. The partners decide how a business is run and usually have a partnership agreement. Although there is no legal requirement for a partnership agreement, we strongly advise you to have one. The members of a partnership don't need to file accounts at Companies House. In addition, a partnership has no separate legal personality separate from its members which means that it cannot own property. Partnership members belong to a firm of up to 100 partners and can have any firm name.
A Limited Liability Partnership (LLP) – has limited liability so if the business fails, its debts are not the responsibility of the partners. A formal membership agreement is required and audit of accounts are mandatory. An LLP needs to be registered at Companies House. An LLP has a separate legal status and can sue and be sued. A Limited Liability Partnership firm can be called anything but must have LLP as a suffix. There is no limit to the number of members a Limited Liability Partnership can have.
At what stage of a dispute should a managing partner seek legal advice?
Our expert partnership solicitors can help at all stages of a Partnership or LLP dispute. We have a vast amount of experience in dealing with disputes in LLPs and partnerships. Therefore, we can provide valuable guidance at an early stage long before litigation or arbitration proceedings are contemplated. Most disputes are best dealt with early and we can provide tactical input before matters escalate. Moreover, we can help you to draw up a strategic plan to protect the firm's interests and avoid common problems.
What legal rights do partners and LLP members have?
The relationship that an LLP member or partner has to a firm is different to the relationship that employees have to an employer. The legal issues that arise in an LLP or partnership can often be sensitive and complicated.
Partners and LLP members do not have the same legal protection as employees, such as the right not to be unfairly dismissed. However, partners and LLP members do have some of the legal rights that workers have. These legal rights include whistleblower protection and the right not to face unlawful discrimination.
It is possible for someone who has the title "partner" to have employment rights. Fixed share partners or junior equity partners may also have a blend of legal rights including some employment rights.
What should a partner be aware of when looking to move firms?
Partnership and LLP agreements often contain lengthy notice periods and tough restrictive covenants. The Courts are more likely to enforce any restrictive covenants in a partnership or LLP agreement in contrast to the covenants found in an employment contract. Consequently, partners need to understand their legal position under these agreements. Partners also need to negotiate their exit terms with care.
Partners and LLP members also need to be aware of the obligations that apply during their time at their firms. Onerous legal duties apply to partners and LLP members. These duties restrict what a partner OR MEMBER can do to prepare for a new role or to create a business in competition. These restrictions will often be included in the partnership or LLP agreement.
Besides restrictions, duties of confidentiality and good faith are owed in partnerships under law and as set in a partnership agreement. With LLP's the members obligations are regulated by the LLP members agreement which may set out fiduciary duties but will normally include duties of confidentiality.
Recent examples of our work
Advising a law firm on a performance management process and potential expulsions for poor performing partners
Representing a senior member of a law firm in an internal investigation into his involvement in an alleged team move and in the subsequent arbitration proceedings
Acting for an equity partner of a law firm in response to threats of being removed from the equity and advice about how to secure improved exit terms. This included advice on the rights and liabilities that the partner had under the LLP agreement
Supporting a senior recruit to a hedge fund in deciding between being an employee or an LLP member and in negotiating the terms of his engagement
Guiding a senior manager who was leaving a hedge fund in how and when he resigned and in negotiating the terms of his departure. The negotiation resulted in a reduction to the duration of his restrictive covenants, an agreed announcement and an agreement that he was able to retain his investment track record
Advising an LLP member in responding to allegations of breach of fiduciary duties
Acting for a financial services partnership in responding to resignations of a team and the removal of confidential information
Drafting a complex members agreement for a law firm where goodwill was valued
"Simply put, she is excellent. Tina is practical, arrives at the right decision and provides honest feedback. Every time I have the business interact with her on a call, they always come away saying, 'wow, she is good." (about Tina Wisener)
Our Partnership and LLP specialists
We are fortunate to have an experienced team of partnership and LLP solicitors at Doyle Clayton. We take a realistic and practical approach to our clients' needs and offer value for money. Our specialist include Peter Doyle, Peter De Maria, Dan Begbie-Clench and Liz Barton. For more information on our experts, visit their personal pages. We are always happy to have a friendly chat with you to discuss your issue.
Why choose Doyle Clayton?
First, our reputation: we are highly rated by the legal directories, Chambers & Partners and the Legal 500. Our satisfied clients have written fantastic reviews on our work. Employers continue to choose us again and again
Secondly, we are fortunate to have worked with a wide range of businesses. This has resulted in a highly experienced team with a bank of expertise
Thirdly, communication – clear and straightforward advice from the start. We make sense of the law and make sure that you understand all your options
Finally, we are efficient in the way that we work, resulting in a reliable, responsive and affordable service
Contact Doyle Clayton
If you are looking for expert legal advice on your partnership or LLP issue we can help. To make contact call us on +44 (0)20 7329 9090 or email us at info@doyleclayton.co.uk and we will call you. Please leave a message if you can't get through. We will respond quickly to all enquiries.
We work from our offices in London and Reading as well as remotely. Wherever your business is based in the UK we can help you. We are happy to advise you by video call if needs be. One of our team can often advise you on the same day you contact us.
Related Services