Liz Barton
Partner & Head of Corporate | London (City)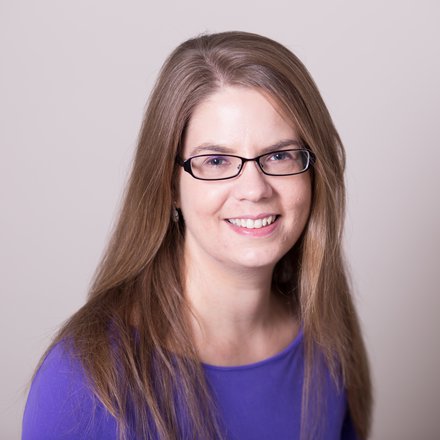 Liz is a highly experienced lawyer advising companies and individuals on all aspects of corporate law, from advising on company constitutions and corporate governance matters, to group reorganisations and share and business disposals and acquisitions.
Liz Barton heads up our corporate and commercial services, having advised private businesses of all sizes on their company law requirements since 2005. Following training and qualifying at Cripps LLP in Tunbridge Wells, Kent (where she still lives), she joined Doyle Clayton in September 2017 to set up the firm's corporate and commercial practice, dividing her time between supporting our employment and immigration teams and providing specific 'standalone' corporate and commercial law advice to her clients.

She is also part of our dedicated EOT services team, which specialises in advising corporates and partnerships on converting their business to an employee owned model held under trust.
What people say about Liz
Liz has been recommended by The Legal 500 on a number of occasions and ranked as one of the UK's leading corporate lawyers and an "Associate to watch" by Chambers Guide to the UK Legal Profession.
"Liz earns great respect from clients for her practical and professional approach".

Chambers & Partners Guide
"Liz is extremely diligent and keen to do well for her clients".
Client
"Thank you Liz. Also, more importantly a huge thank you from us for all the hard word and tremendous diligence in handling our case. You have been an absolute joy to have on our side. There is no doubt we will work together again in the future".
Client
Liz loves the diversity of her work and her experience covers all manner of corporate advice. Whether she is dealing with queries on companies' articles of association or shareholders' agreements, drafting board minutes, documenting group reorganisations and restructurings, or supporting her clients through business/ asset and company sales and acquisitions, Liz particularly enjoys getting to know her clients and their businesses, to ensure she can tailor her advice in the best possible way.
In addition to 'pure' corporate and commercial work, Liz also regularly advises both borrowers and lenders on the terms of their financing arrangements, drafts property development joint venture agreements, and advises on the basis on which shareholder claims such as unfair prejudice may be brought.

As well as working closely with her clients, Liz recognises the importance of ensuring that her advice is backed up by effective tax and accounting advice. In fact, tax is often the deciding issue in how a transaction may be structured. Liz strongly believes that having open lines of communication with her clients' accountants is hugely beneficial to the progress of any corporate work and is very happy to work closely with her clients' existing advisors. In addition, she has built up strong working relationships with a number of accountancy and tax advisory practices, should her clients require a recommendation.
Recent work includes
Share Investment - Liz advised on the terms of investment of a team move to a large insurance broker, acting for the incoming management team in negotiating and agreeing terms relating to the structure of the investment and long term exit proposals
Group Reorganisation - Liz advised a growing London-based brand consultancy on its proposed creation of a new holding company of the existing trading company, to coincide with the setting up of a new office in Los Angeles (to be run through a US sister company of the UK trading company). Liz worked closely with the client's accountants to manage the initial changes to the existing share structure of the trading company, implement the share for share exchange and put in place new articles of association and shareholders' agreement for the new parent company
Employee Exit - In conjunction with one of our employment lawyers, Liz advised a senior employee from their exit from their company. The employee was also a major shareholder in the company, and Liz prepared the paperwork for a transfer of some of the shares to a new executive shareholder and the buyback and cancellation by the company of the balance of the shares. All this was done alongside the negotiation and agreement of settlement terms relating to the client's employment
Development Financing - Liz advised a group of independent investors on their proposed investment in a new property development project in East London. The project involved both equity and debt financing from the investment team, as well as external senior and mezzanine secured financing, governed by the terms of new articles of association and a shareholders' agreement
Share Purchase - Liz advised the purchaser of the entire issued share capital of an independent cinema & café bar operator in London. The funding came from a number of external investors, requiring the coordination of the individual loans and grant of security through a central security trustee
Group Restructuring and Share Sale - Liz advising the shareholders of an independent secondary education college in Kent in relation to its proposed succession planning and ultimate sale. In preparation of the sale of the trading business, it was necessary to separate it from the properties owned by the company, which were to remain in the ultimate ownership of the existing shareholders. The company had also previously been registered as a public company, so it was necessary to re-register the company as private and buyback a number of the minority shareholders who held fixed-return shares in the company. Where certain shares were unpaid (meaning they could not be bought back and cancelled by the company) a forfeiture procedure was carried out followed by a reduction of capital to exit the relevant shareholder ahead of the main restructuring. In conjunction with the advice of the company's and shareholders' tax advisor and accountants, a new holding company was created by way of a share for share exchange, and the trading business of the college was transferred into the holding company, leaving behind the real estate buildings. The new company was then liquidated under a section 110 (Insolvency Act 1986) liquidation procedure, with the trading business assets transferring to one new company, and the original trading company (now owning just the properties) transferring in to the ownership of another new company. Each of these new companies was held by the same shareholders in the same proportions in which they had held the trading company at the start of the procedure. Liz then advised the shareholders on the sale of the shares of the new trading company, including all relevant drafting, negotiation and advice to the sellers
Family Investment Companies - In conjunction with the clients' tax advisors, drafting and advising on articles of association for the creation of tax-efficient family investment companies (FICs)
Published articles include
Webinars and podcasts include
Selling your business - what to expect - Liz Barton and Roger Holman, talk about selling a business. For many people this may only happen once in their lifetime and may involve a large amount of money so it's essential to get it right. Liz and Roger talk about what can be expected and the pitfalls to look out for.
Outside of work
Since 2014, Liz has applied her company law and governance knowledge to her role as non-executive director and trustee of The Heart of Medway Housing Association, a wholly owned registered provider subsidiary of mhs homes Ltd in Medway, and its sister company, mhs community charity Ltd.
Experience and qualifications
Specialised in corporate and company law since 2005
Qualified in 2005
College of Law, Guildford – Legal Practice Course with distinction (2003)
University of Cambridge Accreditation: Certificate in International Business Practice (2002)
University of Wales, Swansea – Bachelor of Laws (LLB) in Law & Psychology (2001)
Areas of expertise