Education Law Solicitors
---
Legal Advice and Guidance for the Education Sector in London & UK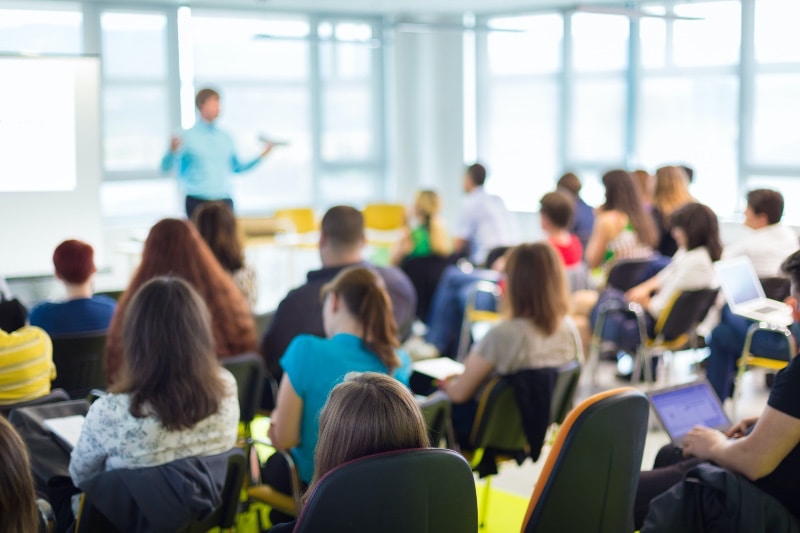 Need an Expert Education Lawyer?
Speak to one of our team.
Education Law Solicitors
Our education law solicitors give expert advice to education providers, professionals working in the education sector and to parents and students. Does your school require the sensitive handling of an urgent safeguarding issue? Do you need advice with your school merger or restructure? Is your school struggling with a contractual matter, frequently changing regulations, or a disciplinary issue? Has your child been unfairly excluded from school? Are you a student facing discrimination at university? Perhaps you are a lecturer or professor who has been unfairly dismissed?

Our broad experience enables us to advise schools, colleges, teachers, lecturers, students and parents more effectively.
"An impressive firm that frequently handles cases concerning discrimination, dishonesty, bullying and gross misconduct, as well as redundancy and retirement age disputes. Adept at providing representation in employment tribunals, judicial reviews and internal investigations and appeals."
Education Lawyers - Our main areas
Whether you are a small prep school or a large multi-academy trust, we can support you with legal advice. We have worked in collaboration with professional associations, trade unions and examination boards. Our experienced team of education law solicitors and advisers have decades of experience dealing with all education issues.
Our legal education team advises:
Education Lawyers - services we offer parents/carers
Many children and young people experience difficulties during their education. There are times when expert legal advice or representation can make a real difference to your child's education. Your child may be being bullied or have special educational needs. You may need advice about school admission or a disciplinary matter. If you are experiencing these difficulties steps can be taken to resolve the issues you face. We keep your ongoing relationship with your school or college at the heart of our advice and we are focused on finding a resolution that meets your needs and secures the outcomes you desire.
Our education law solicitors can support you and your child with a wide variety of education issues as follows:
SEND (Special Education Needs and Disability)
Our education solicitors can support parents and young people with a number of SEND issues. Our team have experience with handling claims in the SEND Tribunal. We can advise parents and young people on education, health and care (EHC) assessments and plans. Visit of Special Education Needs page for more information.
School admission arrangements can be a stressful for parents and students. If your child is refused a school of your choice, you can appeal against the decision. We can offer you expert legal advice on admission appeals.
Children may be excluded from school for a variety of reasons from behavioural to lack of facilities. If you feel your child has been unfairly excluded from school, we can offer impartial legal advice.
Disputes with independent/public schools
We have experience of representing parents of children from independent schools. From bullying and breach of contract to withdrawing a child, our team of education lawyers have the experience that you require to find a speedy and stress free solution.
We have experience in advising parents on school attendance issues. We understand this area of the law and can offer you legal advice on your responsibilities. Furthermore, we can help you to prepare your case to present to a hearing.
Judicial review for individuals
We regularly support students and other individuals in challenging decisions via judicial review. For more information on this area visit our page on judicial reviews.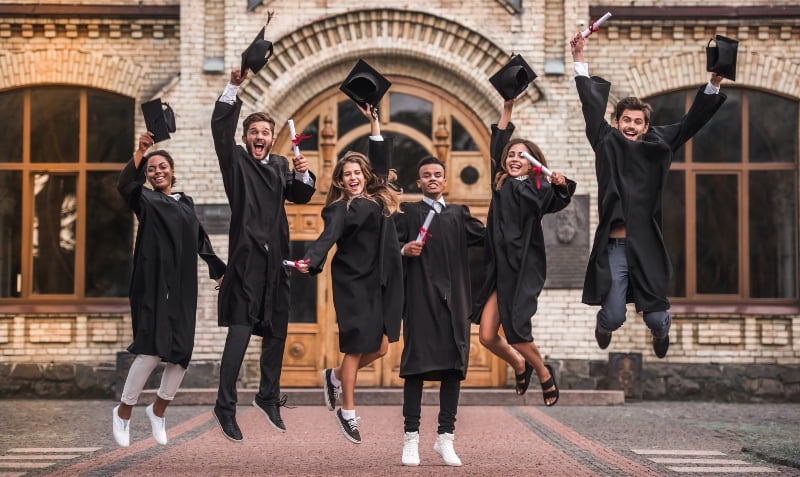 Education Lawyers - services for students at university
Entering further education can be an expensive and time-consuming commitment. With your future career at stake, it is vital that you receive the education that you expected. When things go wrong, we can give you the specialist education advice that can make all the difference. From university breaches to academic appeals, we can offer you sound legal advice.
If you are a non-UK student and require immigration advice, we can provide specialist support for an application under the student visa route to study in the UK.
We can support you with a variety of academic appeals. For example, if there have been extenuating circumstances that prevented you from sitting an exam, we can help you to prepare your case.
If you feel you have been unfairly treated or that a decision made has impacted your studies, it's important to get expert legal advice quickly. You will benefit from legal representation at all stages of your appeal. From plagiarism accusations to exam classification disputes, our experienced education law solicitors have a wealth of experience and can help you.
If you're suffering discrimination at work, we can help you to resolve the matter in a way which meets your objectives. Our employment lawyers have a wealth of experience of advising individuals on workplace discrimination issues. Visit our page on discrimination services for more information.
Our education team specialises in helping independent schools, colleges and universities prepare for, apply for and maintain their Student Sponsor Licence (formerly known as a Tier 4 Sponsor Licence).
Education Lawyers - services for professionals
We have extensive experience in upholding the rights of teachers, school leaders, lecturers, professors and support staff who are facing challenging circumstances or unfair treatment from their employers.
Education Law Solicitors - services for education providers
From misconduct issues and grievances, to unfair dismissals and terminating contracts, we have come across the issues your institution could face.
We can advise you if your school is considering a school merger or restructure. Our team is experienced in this area and can help you to plan the best way forward and help you with the entire process
We advise on all aspects of employment law, including contracts of employment, TUPE, dismissal, redundancy and discrimination, as well as Employment Tribunal claims
We can support you to ensure your institution complies with health and safety legislation and good practice, including running health and safety audits
Safeguarding issues - Keeping children safe in education is, without question, a top priority for all those who work in schools and colleges. Our education team regularly support and advise schools to help ensure safeguarding compliance
Our data specialists can advise on a wide range of data protection issues, including handling data subject access requests and requests for students' records
Our education team specialise in helping independent schools, colleges and universities prepare for, apply for and maintain their Student Sponsor Licence (formerly known as a Tier 4 Sponsor Licence). In addition, we offer advice and support on obtaining visas for pupils and staff
For the full range of our services, visit our page on Services for Education Providers.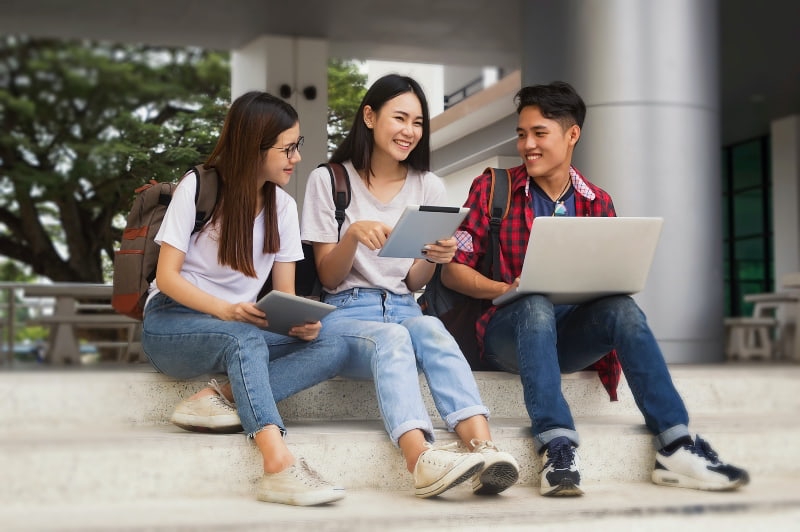 Solicitors for Education - some recent cases
Recent work for children and young people includes:
Recent work for schools and colleges includes:
Successfully defending a further education college against a six-figure claim in a dispute about the provision of education
Supporting an academy in relation to terminating the employment of its headteacher following concerns regarding performance

Negotiating the exit of a bursar at a well-known girls' independent school in London

Successfully defending a multi academy trust against a claim for maternity discrimination
Assisting an independent school to successfully apply for a Child Student Sponsor Licence - the application was approved in 4 weeks and without a pre-licence visit from UK Visas and Immigration
Recent work for professionals working in the education sector includes:
Advising emanate Professors at Oxford University, campaigning to change the University's internal statutes which impose a mandatory retirement age – both internally and at the employment tribunal. Head of the education team, Simon Henthorn, has also had his letters on this topic published in the Times
Advising an Executive Headteacher on his unfair dismissal and disability discrimination claims brought against an academy trust which were reported by the BBC
Advising a lecturer dismissed for scandalous behaviour which was reported in the Daily Mail and the Times
Advising a Portuguese national working as a Professor at a UK university on his eligibility for Settled Status under the EU Settlement Scheme
"The education team at Doyle Clayton are true specialists in employment matters in the education sector, and they understand how education law interacts with the employment of academics and teachers. In my opinion, they are the go-to firm for professors, lecturers, and headteachers with employment disputes."
Key dates for the education sector 2020/2021
01 March 2022 – National Offer Day for government maintained schools. Councils will send out offers of primary school places on Wednesday 1st March 2023 - also known as 'National Offer Day'. - for the September start date later that year. Parents of pupils will be told what secondary school their child has been allocated. Deadline for acceptances Wednesday 15 March 2023.
If your child has an Education Health and Care Plan (EHCP) there is a different process for secondary school applications. Contact the Special Educational Needs team at your school/local council.
You can apply for a secondary school place from 1st September through to 31st October 2022.
August 2022 – A level results 17 August and GCSE results 24 August.
Key time limits for claims in the education sector
SEND tribunal claims must be lodged within two months of the date the decision letter is sent.
Judicial reviews must be brought promptly and in any event within 3 months from the date when the act, decision or event being complained about occurred.
A claim for breach of contract must be brought within 6 years of the occurrence of the breach.
Discrimination claims must be lodged within 3 months (minus one day) of the act or acts of discrimination about which you are complaining
Useful resources
Download our latest FREE Education Bulletin which contains information on
Doyle Clayton's training service
Department for Education's consultation on proposed changes to Teacher misconduct: the prohibition of teachersguidance
Employing and enrolling EU staff and students post Brexit
Case law update
"At Doyle Clayton, the education group is led by the 'outstanding' Simon Henthorn. It has a strong profile among schools, colleges and higher education institutions. The team excels in handling contentious and non-contentious education matters concerning safeguarding, senior-level dismissals and litigation."
Our Education Specialists
Simon Henthorn is one of the UK's outstanding Education lawyers. He is listed by the Legal 500 as a Leading Individual for his work advising schools, colleges, universities and other education sector organisations. Under his leadership, the firm's Education team have achieved the highest possible ranking (Tier 1) with The Legal 500.
To read more about Simon and his work, visit his personal page.
Why choose our education law solicitors?
First, our reputation: We are highly ranked in all aspects of our education law work by leading legal market directories Chambers and Partners and The Legal 500
Secondly, we are fortunate to have worked with a wide range of clients. We have a highly experienced team, specialised in all aspects of education law with a wealth of expertise at our fingertips. Our team includes solicitors who are a school governor and who have worked in-house at a college holding a student sponsor licence, as well as an individual who has worked as a Home Office compliance officer
Thirdly, our communication is clear and straightforward from the start. We make sense of the law and make sure that you understand all your options. We are efficient in the way that we work, delivering a reliable, responsive and affordable service
Contact Doyle Clayton
To make contact call us on +44 (0)20 7329 9090 or email info@doyleclayton.co.uk and we will call you. We will respond quickly to all enquiries. We are happy to advise you by video call.