Pensions - Schools & Universities
---
Key element of your reward strategy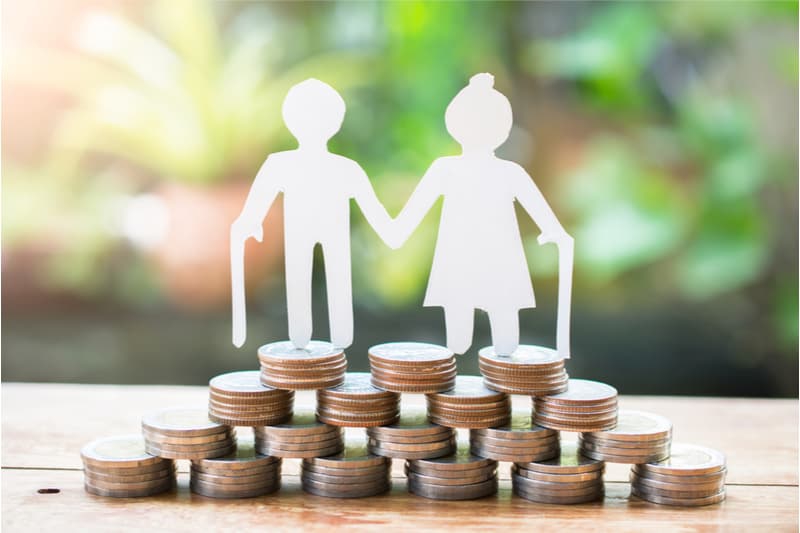 Pensions and the Education Sector
Pensions remain a key element of any employer's reward strategy, and schools, colleges and universities are no exception to this. The education sector continues to grapple with the challenge of providing staff with competitive, valuable pension benefits at a time of extreme financial and economic pressure and as many private sector businesses transition away from traditional defined benefit (DB) pensions towards standard group pension arrangements.

If you are a senior manager, bursar, or union representative in the education sector, we will be able to help you navigate whatever pensions legal problems you or your institution may face.
Some of the pensions issues we regularly help and advise clients on include -
Liability management - by definition, DB pension schemes are an expensive element of remuneration, being an open ended promise to pay a guaranteed income to an employee for life from the date they retire. As a result, many institutions are considering alternative forms of pension provision, which would entail an exit from their current pension arrangement – be it the Teachers Pension Scheme (TPS), Universities Superannuation Scheme (USS) or Local Government Pension Scheme (LGPS). To give one example, many schools and colleges are actively considering an exit from the TPS due to the increase in employer contributions to over 20% of pay – a position which is unsustainable for many education sector employers. However, liability management and managing cashflow is not as straightforward as simply cancelling one pension scheme and putting another in its place. In particular, changing from DB pensions to an alternative arrangement will require a minimum 60 day staff consultation exercise, a detailed review of terms and conditions and also discussions with unions. Exiting a DB pension arrangement may also trigger a significant exit debt owed to the scheme which will need to be settled by the employer.
Pensions and Fair Deal - where staff transfers take place across the public sector, particular care should be taken regarding the application of the Fair Deal regime. This (the Fair Deal) aims to ensure that

staff compulsorily transferred out of the public sector continue to have access to good quality pensions with their new employer. In practice, this means that employers that accept a transfer of staff out of another public sector pension scheme will need to comply with the terms of Fair Deal both for the period they employ the staff and also in the event that the staff are subject to future onwards transfer.
Pensions disputes - we regularly advise both institutions and individuals on pensions disputes and litigation – an area that is currently particularly busy. In the Education sector, these are often caused through outdated governance and pensions administration leading to errors being made which impact the value of members pension benefits, and, in turn this gives rise to pension complaints both through the pension scheme's own internal dispute resolution procedure (IDRP) and to the Pensions Ombudsman. Given the nature of DB pension schemes, pensions claims are often high value – typically running into six or seven figures for what, on the face, may appear to be relatively minor issues.
Auto-enrolment and pensions governance - as well as the problems and challenges raised by the traditional DB world, many schools, colleges and universities are, as part of the pensions auto-enrolment requirements, opting to put in place a standardised, vanilla group pension arrangement for new joiners. However, auto-enrolment is in itself a complex area, often requiring helps and advice around worker and earnings status and enrolment arrangements. Also, ongoing compliance checks are needed to ensure compliance with the law and, importantly, to avoid enforcement action from the Pensions Regulator which pro-actively polices this field and regularly issues civil and criminal penalties where an employer has breached its requirements. Also, as part of group pension provision, many employers are starting to look at how to ensure these schemes deliver best value and strong member outcomes at retirement. This is often achieved though a governance committee responsible for overseeing operation of pension arrangements and monitoring provider performance through KPIs and service level agreements.
Our Key Contacts
Partner & Head of Pensions
T: +44 (0)20 7778 7235
Partner & Head of Education
T: +44 (0)20 3696 7172
Senior Associate
T: +44 (0)20 3696 7178
Our Specialist
Andrew Campbell is head of Pensions at Doyle Clayton. He is one of the UK's leading pensions lawyers and advises corporates and trustees on the full range of pensions issues across advisory, transactional and contentious matters. If you have any questions about pensions and your business, or would like to talk about pensions issues in the education sector generally, please get in touch with Andy Campbell +44 (0)20 7329 9090 or email him at acampbell@doyleclayton.co.uk

Simon Henthorn is head of the Education team and can also assist with education-related questions on this matter.