Corporate & Commercial Solicitors
---
Legal advice for all businesses - London & UK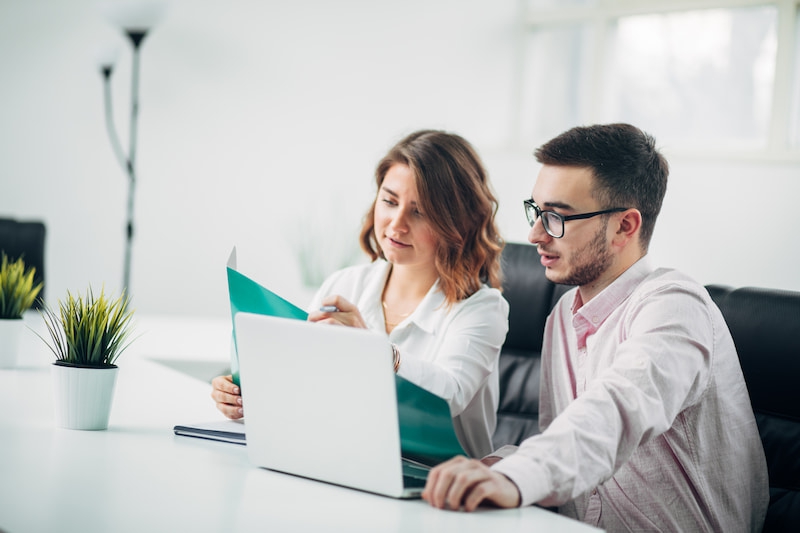 Specialist corporate and commercial lawyers
Running a business is not always straight forward. There will most certainly be challenges, opportunities and celebrations along the way. Sound legal advice is of vital importance should you need help with company law issues that arise. For example, you may need advice on drafting a complex shareholder's agreement or with setting up an LLP. If you are looking to explore a business merger or acquisition opportunity, we can offer expert guidance. Companies all over London and the UK have been using our corporate and commercial solicitors to support them with a variety of company law issues. Our approach is to offer a cost effective and high-quality service to help you achieve the outcomes you need.
Who can our company lawyers help?
We have experience in dealing with most sectors and industries in the UK including finance, leisure, retail, construction and education. Our past clients include startups, SMEs, family owned businesses and multinational corporates. As a result, we can use our substantial experience and industry expertise to advise your business on a range of company law issues.
Our corporate and commercial legal services
Our corporate and commercial solicitors can advise on all aspects of company law from setting up a new business, to running and growing an established business both in the UK and abroad. In addition, we offer specialist advice should you need to dissolve or sell your business. Our main company services include:
We offer a wide range of services to support you with your new or developing business. These include advising you on the best structures for your new business to the finer details, such as Articles of Association. Our Startup Lawyers can offer you sound legal advice.
We can offer advice on setting up partnerships and LLPs. These company structures can be more complicated to set up and run than a standard company structure. If you are unsure about any aspect of forming an LLP we can advise. Our specialist company solicitors also deal with disputes between LLP members and partners. Visit our page on partnerships and LLPs for more information.
Establishing a business in the UK
We can help international businesses set up in the UK. Our lawyers have extensive experience in helping foreign businesses navigate the UK's legal and regulatory landscape. Consequently, we're well used to working with clients across different time zones and business cultures. More information can be found here.
Commercial contracts and terms of business
Our specialists can offer advice on a range of commercial and business contracts and agreements. For example, we can help you put in place all the terms and conditions you need to get your business up and running, from website terms and privacy policies to customer contracts and distribution agreements. If you need help understanding or negotiating a trading partner's contract terms, we can provide you with the support you need to feel confident in your business relationships.
Corporate governance and compliance
Our team advises on regulatory and compliance matters affecting businesses and employees, particularly in financial services. We can also support you at an administrative level on your corporate record-keeping and Companies House filing obligations.
Disputes between directors or shareholders and the Board of a company happen frequently and regularly. We are experienced in resolving disputes by mediation or arbitration if appropriate and if necessary through High Court action. We can advise on a range of disputes. Visit our disputes page for more information.
Doyle Clayton has a business immigration team who specialise in advising clients with a range of issues involving sponsor licences. We can review your systems and processes to make sure you continue to meet your sponsor obligations. In addition, we can help you when the Home Office visits. Visit our sponsor licence support page for more information.
Share scheme options and incentives
Keeping your employees' satisfaction, motivation and morale high can be a challenge. But a good employee share incentive scheme can go a long way to meeting the challenge. Our corporate and commercial solicitors are here to help. We provide full support and guidance in all areas of share-based compensation. We can work with start-ups, established private companies, or listed entities. More information can be found on our share schemes pages.
Getting finance into your business can be a complicated matter. We can help you to obtain bank finance, personal loans or shareholder or private equity investment. Our experienced corporate and commercial solicitors can guide you through the process and work with you to negotiate and agree the terms and necessary documentation.
Buying or selling a business or a company or LLP is a complicated and time-consuming process. We can advise and guide you through the whole process and help make the transition as smooth as possible. We can help with restructuring an organisation, whether through merger, acquisition, disposal, or outsourcing. In addition, we have experience of dealing with complex employment issues, including TUPE legislation.
Selling a company to an EOT
Our EOT services team works with vendors interested in selling their businesses to their employees using the Employee Ownership Trust model. We also work with clients throughout virtually all stages of a potential transaction. Visit our EOT page for more information.
Extracting cash from the company
Our company lawyers will work closely with your accountants and business advisors when you need to be able to extract cash and profits from a business. This can be achieved in a number of ways, including possible reductions of capital to increase distributable reserves, the payment of dividends, or by way of a buyback of shares by the company itself. Getting these processes wrong can have serious consequences, so let our corporate team help you get it right.
If you need practical advice on insolvency, or on a simple solvent striking-off of a dormant company, we can help you. Our corporate and commercial solicitors can give you advice on the best procedures to follow and on your legal obligations.
Brexit - challenges for businesses
Every industry will be affected by Brexit and it is essential to understand how your business will have to change and adapt. From regulatory and compliance issues to data protection and immigration, we have experts ready to offer you support.
Our corporate and commercial solicitors work closely with other experts from our firm making us an ideal fit for all your company needs. For example, we have a team that can offer business advice on: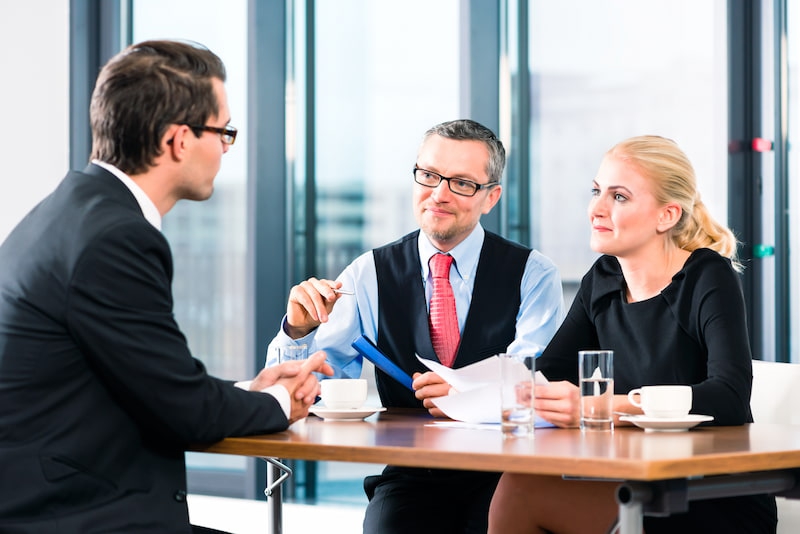 Corporate and commercial work - our experience
Our specialist corporate team have worked with clients from different business sectors with great success. A few of our client successes are as follows:
– Share Investment – Liz advised on the terms of investment of a team move to a large insurance broker, acting for the incoming management team. This involved negotiating and agreeing terms relating to the structure of the investment and long-term exit proposals.
– Group Reorganisation – Liz advised a growing London-based brand consultancy on its proposed creation of a new holding company of the existing trading company. This coincided with the setting up of a new office in Los Angeles (to be run through a US sister company of the UK trading company). Liz worked closely with the client's accountants to manage the initial changes to the existing share structure of the trading company. In addition, this involved implementing a share for share exchange and putting in place new articles of association and a shareholders' agreement for the new parent company.
– Employee Exit – Liz and her team advised a senior employee in their exit from their company. The employee was also a major shareholder in the company, and Liz prepared the paperwork to transfer some of the shares to a new executive shareholder. Furthermore, Liz and her team successfully negotiated the buyback and cancellation by the company of the balance of the shares. All this was done alongside negoting and agreeing settlement terms relating to the client's employment.
In addition to the above, you can see more examples of recent work on Liz Barton's personal page.
Our corporate and commercial team
Liz Barton heads up our corporate and commercial services, having advised private businesses of all sizes on their company law requirements since 2005. According to Chambers and Partners she
"earns great respect from clients for her practical and professional approach"
Liz is a highly experienced lawyer advising companies and individuals on all aspects of corporate law. She can offer advice on company constitutions and corporate governance matters. In addition, she has experience with working on group reorganisations and share and business disposals and acquisitions.
If you are based in the South West of the UK, we have a corporate and commercial team there too, led by Dominic Ring. Dominic is a highly experienced lawyer advising companies and individuals on all aspects of corporate and commercial law. All our clients, wherever they are based have access to the expertise of our full team. Visit our corporate and commercial solicitors in Plymouth for more information.
"Thank you Liz. Also, more importantly a huge thank you from us for all the hard work and tremendous diligence in handling our case. You have been an absolute joy to have on our side. There is no doubt we will work together again in the future."
– Client
Why businesses choose Doyle Clayton
First, our reputation: we are highly rated by the legal directories, Chambers & Partners
Secondly, we are fortunate to have worked with a wide range of businesses. This has resulted in a highly experienced team with a bank of expertise in the company and commercial sector
Thirdly, communication – clear and straightforward advice from the start. We translate complex legal issues into a language that makes sense to you. It's crucial to make sure that you understand all your options
Contact Doyle Clayton
If you are looking for company law advice we can help. To make contact call us on +44 (0)20 7329 9090 or email us at info@doyleclayton.co.uk and we will call you. Please leave a message if you can't get through. We will respond quickly to all enquiries.
Additionally, we are happy to advise you by video call. One of our team can often advise you on the same day you contact us.
Related Services