Business Immigration Solicitors
---
Advice for businesses in London, Reading & UK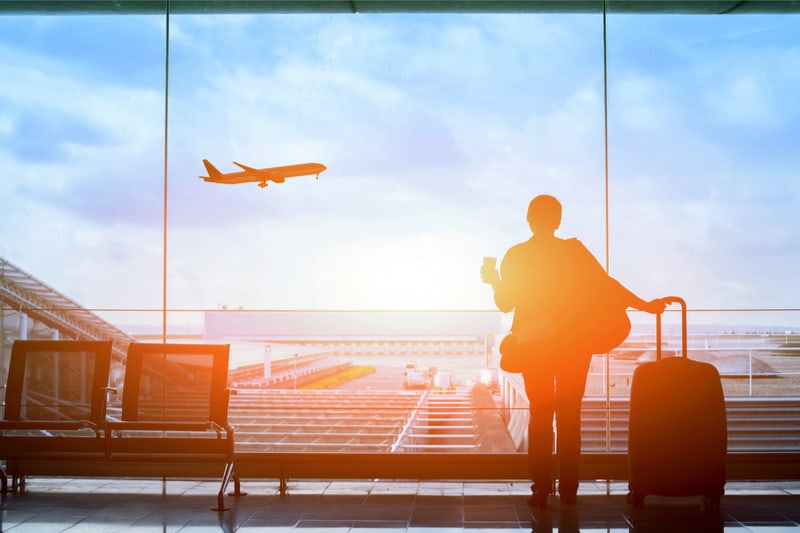 Business Immigration Solicitors
Our business immigration team specialise in providing high quality advice on all aspects of immigration law. We have over 100 years' collective experience with advising businesses in London, all over the UK and internationally. Our team provides immigration advice across a very wide range of areas.
Do you need to transfer employees from one of your overseas offices to take up a temporary post in the UK? Do you need help with an administrative review or appeal against a visa refusal or a suspension/revocation of your sponsor licence? Perhaps you require expert help with the sponsorship requirements and visa application process to enable you to employ a highly skilled new hire? We have expertise in advising on the ever-changing sponsorship process, dealing with a wide range of visa applications and complex business immigration matters.
We advise clients from major international organisations to SMEs and start-ups from a variety of sectors, including banking, technology, law, retail, construction, advertising and finance.
Our highly-skilled team of business immigration solicitors provide tailored strategic legal advice and will work with you to ensure that your application has the best possible chance of success.
Business Immigration Law Services
Our experienced team offer a variety of immigration law services for businesses in London, Reading, all over the UK and abroad. Some of our key business immigration services include:
Sponsor Licences (formerly known as Tier 2 Sponsor Licence)
Companies must have a valid sponsor licence in order to employ all skilled workers who do not have the right to work in the UK. These include EEA and Swiss nationals and their family members. Once the licence is improved it is valid for 4 years with the option of renewal. Our team regularly helps businesses from start-ups to international companies and everything in between to apply for a sponsor licence so that they can hire international staff to work in the UK.in their UK office.  
Our team of specialist business immigration lawyers will work with your business to find the most suitable visas for your new and existing employees – whether it is for a one-off senior hire or to support regular transfers between your international offices, our focus is finding workforce planning solutions for your new UK employee. We will guide you through the process, so that it is as straightforward and stress-free as possible. In addition, we can advise you on your compliance obligations, to help you avoid issues if you receive a Home Office visit, either before the grant of your licence or during its 4-year validity.
Read more on how we can support you with your sponsor licence application.
Skilled Worker and Global Business Mobility Visa
Under the new immigration system of December 2020, there are 2 main types of UK work routes:
1. The Skilled Worker route, which replaces the old Tier 2 (General) route and lets you sponsor someone to fill a permanent role in the UK. There is no longer a Resident Labour Market Test under this route, but there must be a genuine vacancy for the role. After 5 years in the UK with this type of visa, the individual can apply for settlement (permanent residence) here; and
2. The Global Business Mobility route is for established workers who are being transferred by the business they are employed by overseas to temporarily work in the UK.  This route has several different sub-categories, providing many options to your business which our team can talk you through. This includes the Senior or Specialist Worker category (formerly called the Intra-Company Routes/Tier 2 (ICT) route) for experienced employees, the Graduate Trainee category for those on specialist graduate schemes as well as the new UK Expansion Worker, Service Supplier and Secondment Worker categories. The individual won't qualify for settlement (permanent residence) in the UK under this route; there are also restrictions on the duration of their stay, which is dependent on their salary and the sub-category of the GBM route for which they are being sponsored.
Our experienced team can help you with visa sponsorship and work permits for skilled workers, new hires or transfers from your overseas offices as well as new hires who are already working or studying in the UK. Our business immigration team are highly experienced in this area. 
Illegal working penalties and right to work
Our business immigration team can help you to review and update your HR systems and working practices to meet Home Office guidelines and avoid penalties. This includes bespoke training for HR teams to ensure compliance, and training support services on Right to Work checks. This service will also benefit new or small businesses with little or no current HR processes.
Licence support, suspensions and revocations
Our legal advisers can help you to manage your sponsor licence. We can advise you on your duties as a sponsor and review your systems and processes to make sure you meet these duties. We can also help you when the Home Office visits or if they suspend or revoke your licence. See more on this service here.
Immigration laws during business restructuring
If you are a sponsor, it is important that you are aware of the immigration implications and tight deadlines for reporting company restructuring, reorganisation or redundancies. Our experienced immigration solicitors can help you to navigate this tricky area. Read more here.
EU and EEA employees and Brexit
If your business regularly hires from the EU or moves staff between its UK and European offices, you should be aware of the changes as a result of Brexit. EU nationals who arrived in the UK from 1 January 2021 may need a work visa before they can work for you. Our immigration team regularly advises on the EU Settlement Scheme, Frontier Worker Permits and Skilled Worker/Intra-Company visas for EU workers.
Business visitors to the UK
If you have overseas staff who plan to work while visiting the UK, you'll need to know what is and isn't allowed to avoid the Home Office taking action against you and your employee. We regularly advise companies whose employees are travelling to the UK as business visitors. See our page on business visitors to the UK for more information.
Government Authorised Exchange (GAE) visa
If you are looking to bring someone to the UK for a short time to do work experience training, an Overseas Government Language programme, research or similar, you may be able to use this scheme. This route lets employers take on new graduates to participate in a clear, structured training programme in the UK. You would sponsor the interns through a third-party organisation that holds a GAE sponsor licence. Our immigration solicitors work closely with a range of Third-Party organisations that hold a GAE sponsor licence and they will assess the internship on offer.
Student visas & child student visas (formerly Tier 4 visa)
Our specialist education team advises universities, colleges and schools about sponsoring students and child students (children aged 4 -17) so that they can get visas to study in the UK. Visit our student sponsor licence services page for more information.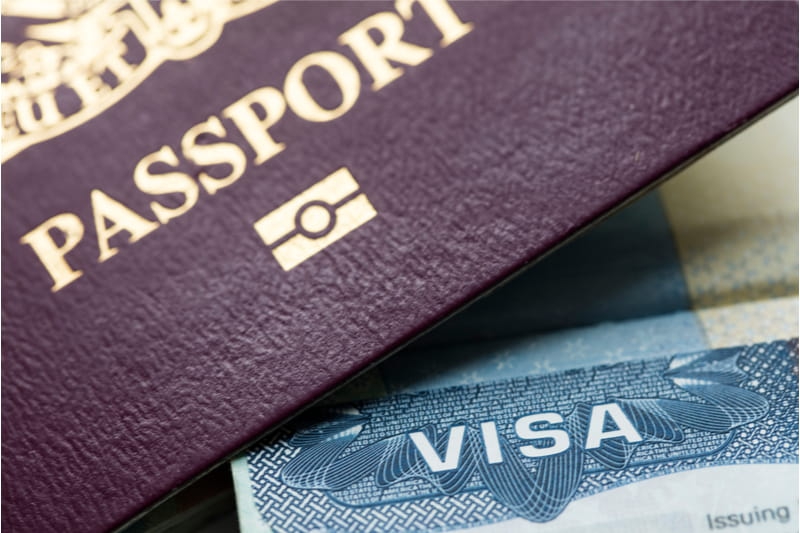 FAQ's for businesses hiring from abroad
Immigration Law can be a complex area. We have answered popular business immigration questions which you may find useful.
My business wants to hire someone from abroad to join the UK company
If you want to hire someone who isn't a British or Irish citizen, they may need to be sponsored so that they can work for you in the UK. There are two main types of work visa:
Skilled Worker visa – this lets you hire individuals to fill a permanent role in your UK business. The role must fall into one of the Home Office's skilled Occupation Codes. Generally, the role must also offer a salary of at least £25,600 per year or the minimum salary for the Occupation Code, whichever is higher (although it is sometimes possible to offer a lower salary if, for example, the individual is a new entrant, is working in a Shortage Occupation or has a PhD). The individual must also meet an English language requirement. See here for more details.
Global Business Mobility – Senior or Specialist Worker visa – this lets you transfer existing staff from your overseas offices to work in your UK office on a temporary basis. The role must be sufficiently skilled and must offer a salary of at least £42,400 per year or the minimum salary for the Occupation Code, whichever is higher. Unless the employee's salary is above £73,900, they must also have been working for you overseas for at least 12 months.
The company will need to assign a Certificate of Sponsorship (work permit) to the individual and then the individual can submit their online visa application form.
Before you can sponsor someone, the business must have a sponsor licence. Our specialist immigration solicitors are able to help you to obtain your sponsor licence.
My business wants to hire an EU national. Do they need a visa?
Is the individual already in the UK or planning to join an EU national family member who is in the UK? If the individual or their family member arrived in the UK before 1 January 2021, they may be able to apply for Settled or Pre-Settled Status under the EU Settlement Scheme. This will allow them to live and work in the UK effectively without restriction. They must apply for Settled or Pre-Settled Status by no later than 30 June 2021.
Did the individual travel regularly to the UK for work before 1 January 2021? If so, they may qualify for a Frontier Worker Permit. This will allow them to continue commuting to the UK regularly.
If the individual doesn't qualify under the EU Settlement Scheme or for a  Frontier Worker Permit, you may need to arrange a visa for them under one of the Sponsored Worker categories to enable them to work for you in the UK. You must have a sponsor licence to sponsor them.
If you already have a sponsor licence, you should add any offices/branches in Europe to the licence that are linked by common ownership and control. This will allow you to bring over individuals from these offices to work in the UK under the Global Business Mobility Routes. Our business immigration team have experience with applying for sponsor licences and can help you.
My business is sponsoring someone under the Global Business Mobility/Intra-Company Routes category and now wants to offer them a permanent role in the UK business. Can we do that?
The benefit of a Skilled Worker visa (compared to a Global Business Mobility or Intra-Company Transfer visa) is that it allows the individual to settle in the UK after living here for 5 years. Time spent under the Global Business Mobility or Intra-Company Transfer Routes does not count towards Settlement, so they should apply to switch into the Skilled Worker route as soon as possible to get their 5-year clock started.
Under the new Immigration Rules, the individual can apply for their Skilled Worker permission to stay from within the UK from an eligible category such as Tier 5 Youth Mobility or Global Business Mobility. Under the old Immigration Rules, individuals would have to return to their home country to apply and would often have to wait 12 months after leaving the UK before applying. Our business immigration team can offer you expert advice in this area.
I want someone to come from our overseas office to the UK for a short period. Can they come as a visitor?
Visitors can only do very limited activities in the UK e.g. attend conferences or internal meetings, negotiate contracts and carry out site visits. Employees of overseas companies can also come to the UK entity to train or advise staff or act as a consultant or trouble shooter on a short-term, one-off basis. However, they can't do day-to-day work in the UK or provide goods or services to clients.
You must be careful to ensure that individuals visiting your UK office do not breach the terms and conditions of their Visitor status. If they do and the Home Office discovers this, your business could be fined up to £20,000 for employing an illegal worker and its sponsor licence could be downgraded or revoked. Anyone who knowingly hires an illegal worker can also be imprisoned for up 5 years.
If someone needs to come to the UK office for work, you should consider whether they qualify for a Frontier Worker Permit or whether they need to be sponsored under the Skilled Worker or Global Business Mobility categories. Contact our business immigration solicitors for advice on the best way to proceed.
An employee has said that she qualifies for Settlement/Indefinite Leave to Remain. What does that mean?
After 5 years in the UK, individuals with Tier 2 (General)/Skilled Worker permission to stay can apply for Settlement (also known as indefinite leave to remain).
They will need to meet certain requirements, including showing that they have been living in the UK with Tier 2 (General)/ Skilled Worker permission to stay for at least 5 years 'continuously'. They need to have met the conditions of their permission to stay, must not have had excess absences from the UK, must meet the English language requirement and have passed the Life in the UK test.
As their employer, you will have to write a letter in support of their settlement application. You will need to confirm specific information, including:
That their role falls into one of the skilled Occupation Codes (or job types).
Their salary, which must be at least £25,600 per year or the minimum salary required for the individual's Occupation Code, whichever is higher, and that the company intends to continue to pay this for the foreseeable future
That the company plans to employ them for the foreseeable future
Our experienced team of business immigration solicitors can advise you on applying for Settlement/Indefinite Leave To Remain for an employee and what impact this will have on their immigration position.
Someone has applied for a job and they have a Student visa. Can they work for us?
There are strict restrictions on the work that those with a Student visa can do. The individual's Biometric Residence Permit (BRP) or e-visa should state how many hours per week they can work. Usually, it is 20 hours per week in term-time and full-time in the holidays and once their course has ended. However, this varies and so you should always check their position carefully.
If the individual is allowed to work for you, you should make sure that their hours don't exceed the maximum allowed. If they have a second job, including voluntary work, the hours they spend doing this job will also count towards this maximum.
The individual also cannot carry out a permanent role in your business. If you want to hire them on a long-term basis, you should sponsor them under the Skilled Worker immigration route. They may benefit from the lower new entrant salary threshold if they apply from within the UK whilst they have a Student visa and the business may be exempt from paying the Immigration Skills Charge for their application.
Contact our business immigration team if you need assistance with a student visa issue. We  are experienced in working in this area.
We have created a graduate trainee scheme with our parent company overseas. Can you clarify the steps our business needs to take in relation the graduate trainee's placement with us in the UK?
The individual must qualify under the Global Business Mobility Graduate Trainee route and your sponsor licence must have the appropriate ability to sponsor workers under this category. Certain requirements must be met.
Once you are satisfied that the individual meets the requirements for sponsorship under the Global Business Mobility Graduate Trainee Route, the next step is to assign an Undefined Certificate of Sponsorship (CoS) to them.
Once the CoS has been assigned to the individual(s), they can submit their visa application from their home country/another country that they have permission to stay in.
They must ensure they provide all of the documents they need to submit with their visa application and complete their form correctly for a successful application.
Right To Work Checks - recent changes
There have been important changes to right to work check rules as of 6 April 2022, as well as an end to the COVID-19 concession on how to conduct checks from 01 October 2022 onwards. As an employer, it is essential that you keep up to date with the changes to right to work check rules, to make sure that you are doing everything needed to carry out compliant checks on your staff. If you don't, then you could face serious illegal working penalties and could lose your sponsor licence. Watch our webinar which explains what theses changes are. Right To Work Changes.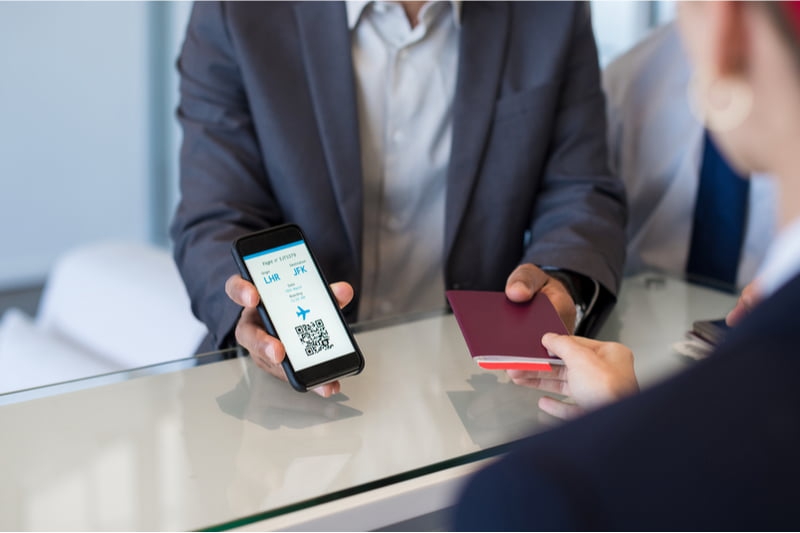 Specialist Immigration Lawyers - recent work
Advising on the "Snickers" TV advert featuring "Mr Bean" (Rowan Atkinson). This involved visas for foreign national actors with specialist martial arts/stunt wire skills where Anita advised on the Tier 5 Creative route. In addition, Anita liaised with Equity – the actors trade union, to ensure AMV (Abbott Mead Vickers a well-known international creative advertising agency and long standing client of Anita) had thoroughly searched the resident labour market and complied with this mandatory immigration requirement before considering hiring any of these specialist performers from abroad.
Advising Stripe Payments, a leading international online payment processing company for internet businesses. The company was directly referred to Anita by London and Partners in March 2013. Anita was initially instructed to help their lead sales manager's Mexican national fiancée to relocate to the UK under the EEA family visa route. She continues to assist Stripe helping it to recruit international talent into its UK operations, as well as transferring their employees to the UK from overseas offices.
Advising a number of start-up companies on the visa routes for Entrepreneurs and for Representatives of Overseas Businesses.
Advising a well-known international law firm on corporate restructuring issues, TUPE transfers from the immigration side, complex PBS reporting, record keeping as well as compliance.
Visit Anita's personal page for more examples of immigration work
"I have nothing but great things to say about Anita De Atouguia. She is knowledgeable, creative, timely and organised. She makes me feel like I am her only client. I never send her something and wonder when I am going to hear from her. Anita is my go-to for all immigration matters." Client
Our Immigration Team
The Immigration team (consisting of both Business and Personal Immigration specialists) is headed up by Anita de Atouguia. Anita has specialised in immigration law for approaching 20 years and is one of the UK's leading immigration experts. Under her leadership the firm's Immigration team has built a reputation for its "refreshingly straightforward" approach and is regularly described as "excellent" and "outstanding in a really complex area", and as having "more professional and expert staff than other firms".
Anita is joined by Alfreda Joubert a leading expert in both corporate and private immigration. She advises global corporate clients and SME's from a range of sectors, including private equity, information technology, hospitality, retail, financial and professional services, education, logistics, healthcare and media.
Visit our Immigration Team page to see the full team
Why businesses choose us
Our reputation: we are highly rated by the legal directories, Chambers & Partners and The Legal 500. Our satisfied clients have written fantastic reviews of our work. Employers continue to choose us for immigration law advice again and again.
Support for Global Business – Doyle Clayton has developed an extensive network of international contacts and affiliate firms. Our network has been designed specifically to provide you with an integrated and coordinated service from top immigration law firms around the globe. We can work with our contacts to project-manage global transfers or refer work or make local introductions to overseas contacts. We also have access to our European and International ELLINT network, which is a collection of specialist firms in Europe and now other countries across the globe.
Contact our immigration law solicitors today
If you are looking for immigration advice for businesses in London, Reading or anywhere else in the UK and abroad, we can help. To make contact call us on +44 (0)20 7329 9090 or email us at info@doyleclayton.co.uk and we will call you. Please leave a message if you can't get through. We will respond quickly to all enquiries.
Additionally we are happy to advise you by video call. One of our team can often advise you on the same day you contact us.
Useful guides
- Which visa type should I choose? (visa types explained)
- UK immigration fees for Skilled Worker and Global Business Mobility