Redundancy Advice for Employers
---
Redundancy Lawyers London, Reading and the UK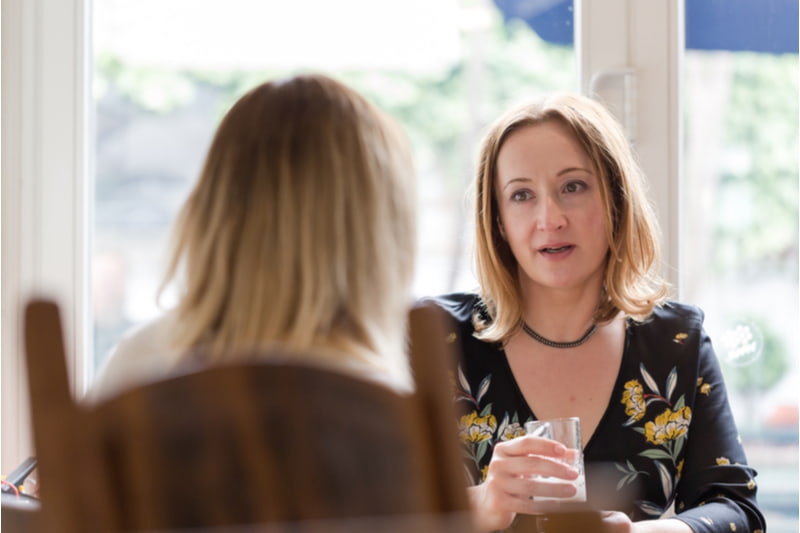 Redundancy Advice for Employers
Businesses change. Recent economic events have seen businesses struggle and sadly redundancies are on the rise. Your company may be restructuring and in need of fewer staff, or may need to close a place of work and need legal advice on how to proceed. Often an employer simply can no longer afford to keep a certain member of staff on the payroll. As an employer you need to be sure that you are following the correct procedures when it comes to the law and to help deal with employees' concerns. Our experienced solicitors are well-versed in employment law and can help you to deal with any redundancy issues in the right way. We can make sure that you follow the correct process and produce the best outcome for your business and employees.
With Brexit and the huge impact of the COVID-19 shutdowns on the economy, we are assisting more and more clients in dealing with redundancy situations. Our team of expert redundancy lawyers can help guide your business through the whole process in a sensitive way – from contemplating potential business changes to advising on the procedure to make redundancies. We work with clients all over London, Reading and indeed the whole of the UK.
Redundancy Services for Employers
We advise businesses of all sizes and types from a variety of industry sectors on issues such as:
• How to choose employees for redundancy in a fair way (using fair selection criteria)
• How to consult with employees who are about to be made redundant (both informally and formally)
• Redundancy processes for individuals as well as groups of people including when collective consultation rules apply
• Redundancies following a business transfer or merger
• Using settlement agreements during redundancy
• Dealing with appeals/disputes and claims of unfair dismissal following redundancies
Redundancy guide for employers - FAQs
We can work with you in a straightforward and professional way to ensure that you adhere carefully to the law, while also being aware that redundancy is an emotional issue for both parties. Read our redundancy FAQs which our experts have put together to help you.
When may a redundancy happen?
A role will be redundant where there is:

A business closure – where a whole business closes down and stops operating, it is likely that all roles will be redundant
A workplace closure – where one location of a business closes, the roles in that location may be redundant
A reduced requirement – where there are proposed changes to the business's size or structure, and there is a reduced need for employees to work in a role, then that role will be redundant. For example, there may need to be a reduction from 10 to 5 employees in a team
What should you do before embarking on a redundancy exercise?
Before you embark on proposing to make an employee redundant, you should consider all options available to avoid this. For example, you could:
• See if staff may accept voluntary redundancy or early retirement
• Let go of any casual or agency workers
• Make sure you are not in the process of recruiting new staff for roles which are being targeted
• Try to find suitable alternative employment within the organisation for employees you may be put at risk of redundancy
What constitutes a fair redundancy process?
If you are thinking about making employees redundant, you should follow a process to notify them of their potential selection for redundancy and to consult with them on it and any possible alternatives. This process may take up to several weeks, depending on the number of employees who are at risk of redundancy, and you should only serve notice of termination after you have consulted about the redundancy proposal.
Usually, a redundancy process will involve these steps:
Placing potentially redundant employees "at risk" of redundancy
Selecting the relevant "at risk" employees for redundancy, using a fair selection process
Consulting with the employee about the proposed redundancy, their selection, how their redundancy might be avoided, and what the company may pay them if they are made redundant
Considering whether there might be any alternatives to redundancy including alternative employment or "bumping" employees in other roles to make space for the redundant employee
We understand that redundancy situations are stressful, for the business and for the individuals affected. Typically, a business which is considering redundancies will weigh up the need to make changes whilst also treating employees fairly. Our redundancy specialists can help guide your business through these difficult processes. We can make sure that the correct process is being followed to produce the best outcome for your business.
How do you select someone for redundancy?
When selecting employees to be made redundant, the business will need to decide on the appropriate pool of individuals from which the selection will be made. You should think about this carefully. The pool should normally be comprised of employees in the same or very similar roles.
The business should then score the pooled employees using fair and objective selection criteria. You should think carefully about the criteria and particularly consider if any of the criteria may give rise to discriminatory results. For example, a rating based on attendance at work or performance which is assessed over a period including an employee's long-term absence could disadvantage someone with a disability.
What does consultation involve?
A fair redundancy process must include a consultation process. No matter how many roles you propose to make redundant, you must consult the employee(s) concerned. This means genuine consultation about the redundancy, the employee's selection, how their redundancy might be avoided and what the company may pay them if they are made redundant. This consultation must take place before any final decision on redundancy is made. Read more on the importance of consulting early.
If you propose to make 20 or more employees redundant, it is likely that you will also have to go through a collective consultation process which would apply for 30 or 45 days (see next question).
Is the redundancy consultation process different for 20 or more employees?
If an organisation proposes to make 20 or more employees redundant from one establishment within a 90-day period, this is known as a collective redundancy and the employer will need to follow a collective consultation process. If there is a recognised trade union, the organisation will need to consult with the union. If there is no recognised trade union, the employees will need to elect employee representatives to consult about the proposed redundancies.
Minimum periods of consultation will apply. Consultation must begin at least 30 days before the first dismissal takes effect where 20 – 99 redundancies are proposed, or at least 45 days before the first dismissal takes effect where 100 or more redundancies are proposed.
In addition to collective consultation, an organisation will still need to consult with employees on an individual basis.
The organisation will also need to notify the Department for Business, Energy and Industrial Strategy (BEIS) of its proposal for collective redundancies. This is very important. This must be done using an HR1 form. Failure to submit the HR1 form is a criminal offence.
How much notice do you need to give to an employee who is going to be made redundant?
At the conclusion of the process, if the redundancy is confirmed, the employee will be entitled to notice of termination of their employment.
The relevant notice period will depend on the employee's contract of employment and also the law. The statutory minimum notice requirements are:
• One week's notice for employees who have worked for an organisation for more than one month but less than two years
• One week's notice for every complete year of employment for employees who have worked for up to two years, up to a maximum of 12 weeks' notice
The contract may offer longer periods of notice than the legal minimum.
How much redundancy pay are employees entitled to?
Employees with at least two years of continuous employment who are made redundant are entitled to statutory redundancy pay. This payment is calculated based on the employee's age, full years of employment with the organisation and a capped weekly salary.
Businesses sometimes chose to pay more than the statutory redundancy payments. This may be because they have agreed to do so in their contract, because they have a policy to do so, or because they have decided to do so as a one off.
If a business wants to increase the payments to be made on redundancy, it should be careful that the calculation for this enhanced redundancy payment is applied fairly to their employees. It should not be based on criteria that might be discriminatory. It is sensible to require employees to sign a settlement agreement in return for receiving enhanced redundancy pay, so that they give up their potential legal claims against the employer as a condition of receiving the additional severance pay.
Who is not entitled to statutory redundancy pay?
Only employees are entitled to statutory redundancy pay. Some employees are not entitled to statutory redundancy pay including those who have worked for their employer for less than 2 years.
You also don't have to pay employees statutory redundancy pay if
they were going to leave the job anyway e.g. if they resigned because they had found another job
they were fired for misconduct before the job finishes
they unreasonably turn down a suitable alternative job that you offer them
When should redundancy pay be paid?
Statutory redundancy payments are usually paid on or shortly after termination by reason of redundancy. The legislation does not set a specific timescale for payment to be made, but employees have 6 months from their termination date to bring a claim for an unpaid statutory redundancy payment.
Do redundancy employees need to sign a settlement agreement?
There is no obligation to have redundant employees sign a settlement agreement.
Settlement agreements are used to waive employees' claims against their employer. If there is a genuine redundancy, and a fair process has been followed, it is unlikely that there would be a successful claim against the employer.
Some employers who offer an enhanced redundancy package ask employees to sign a settlement agreement in return for the increased package.
For more detail on settlement agreements, see our settlement agreement page.
Can an employee challenge a redundancy decision?
Employees can provide their comments and challenges to a proposed redundancy throughout the consultation process.
There is no explicit legal entitlement to appeal a redundancy decision, but it is considered good practice to offer a right of appeal.
Can we make an employee redundant if there are performance concerns?
Redundancy can only be a fair reason for dismissal if there is a genuine redundancy situation.
If there is still a future need for the employee's role, their role may not be redundant. Using redundancy to avoid performance concerns may give rise to a claim for unfair dismissal. This would not be a genuine redundancy situation. If there are genuine performance concerns the organisation should follow a performance management process. However, you can take performance into account during a redundancy scoring process to determine which employees should be retained and which should be selected for redundancy.
What is transferred redundancy (bumping in redundancy)?
Bumping is a stage in the redundancy process in which the employer might consider whether it should "bump" an employee who would otherwise not be made redundant, from their role, in order to offer it to a redundant employee. This would leave the "bumped" employee as being redundant. It is a good idea for an employer to consider whether "bumping" would be appropriate, particularly if a potentially redundant employee raises it in the consultation process. However, redundancy bumping is quite rare and an employer would need to make sure they follow the correct redundancy procedure in respect of the bumped employee.
What legal claims could you face if the correct process is not followed?
Employees with at least two years' service have a right not to be unfairly dismissed. Redundancy is a potentially fair reason for dismissal. However, the business reason for the redundancy must be genuine. The business must also follow a fair process. Otherwise, it could face claims for unfair dismissal. Other claims such for discrimination or whistleblowing may arise if the employee believes that they have been selected for redundancy in connection with those matters.

Our employment team know the pitfalls that businesses can face during a redundancy process, and we can guide you through a fair process.
Can you reemploy for the same job role after you have made someone in this role redundant?
Since redundant employees have the right to file claims in respect of their dismissal, recruiting a new employee into a role recently made redundant is a risky step. You should consider the time limits which an employee has to commence legal proceedings and, depending on the reasons why the role is needed again, whether or not to approach the former employee to offer them their role back.
Can you make someone on maternity leave redundant?
It is possible to make the role of someone on maternity leave redundant. However, those on maternity leave are entitled to preferential treatment if they are at risk of redundancy. An employee on maternity leave whose role is potentially redundant is entitled to be offered any suitable alternative available vacancy in the business, and to be offered that role in preference to other candidates, even if they are not the best candidate. This role therefore must be offered without the need for a selection or application process. If, however, there are no suitable alternative available vacancies, the employer can terminate the employee's employment by reason of redundancy even if they are on maternity leave.
The Government is considering extending the protections available for those on maternity leave for an additional 6 months after their return from maternity leave.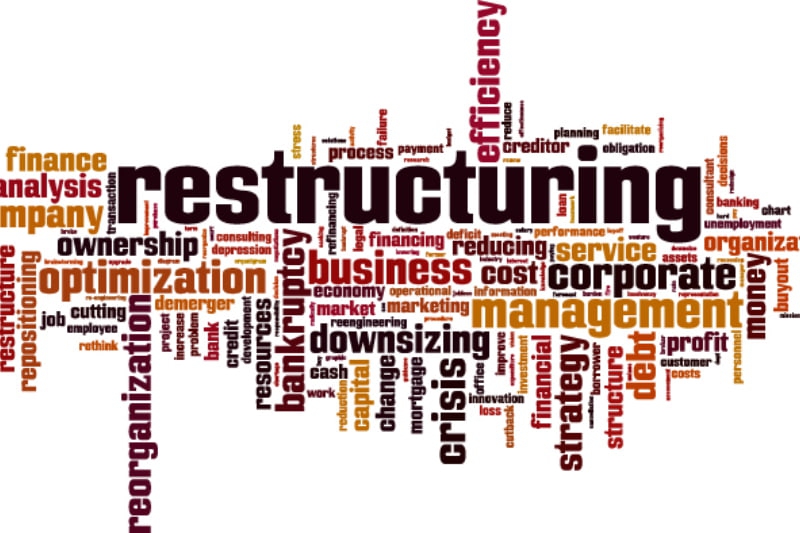 Redundancy Lawyers - Recent Work Examples
Our experienced employment team have vast knowledge and experience working on redundancy matters. Some recent work examples include:
Advising a FTSE 100 listed company on dismissing more than 500 employees (within a 90-day period) by reason of redundancy
Advising a global delivery app on making all its employees in the UK redundant after it decided it no longer wanted a UK presence
Advising a global pharmaceutical company after it decided to close its operations in the South East of England
Advising a global foreign exchange company on the principle of "one establishment" and the dismissal of 90 employees within a 90-day period by reason of redundancy
Advising a global credit card company on a TUPE outsourcing of 1,000 employees to a company overseas (and their associated redundancies)
Advising a retailer on the principle of "one establishment" in the context of their store-based business and how that impacted proposals for large-scale redundancies
'The team are personable, technically extremely strong and will go more than the extra yard for their clients. Alongside of that, their industry sector knowledge and experience is uniquely broad and deep. They are a true ally and their advice is always commercially balanced.' – Legal 500
Our Employment Team
Our specialist workplace law firm is highly rated and long established and has over 30 years of employment experience to date. We are rated highly by The Legal 500 and Chambers and Partners.
Whatever your legal issue, it is helpful to have experts on your side and we can help you every step of the way.
Our Experts
Partner
T: +44 (0) 207 778 7241
Partner & Head of Education
T: +44 (0)20 3696 7172
Partner
T: +44 (0)20 3696 7173
Contact Doyle Clayton
If you are looking for help on any redundancy matter you can contact us for a friendly, no-obligation discussion. To make contact call us on +44 (0)20 7329 9090 or email us at info@doyleclayton.co.uk
Additionally, we are happy to advise you by video call. One of employment team can often advise you on the same day you contact us.
Our Related Services