Helen Brooks
Partner | London (City)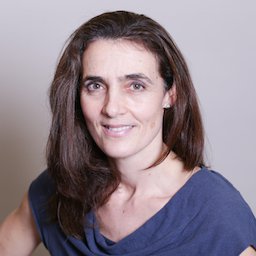 With over 25 years' experience, Helen is an established employment litigator and adviser working with both employers and employees. She advises on all aspects of employment law and HR strategy.
Helen is an experienced London based employment lawyer and tribunal litigator advising corporate clients and senior executives across the UK and internationally.

Prior to joining Doyle Clayton in 2015, Helen was a longstanding partner at Charles Russell LLP working with many of the firm's top clients and also spending time on secondment to multi-nationals. Having trained as a High Court litigation specialist, high profile clients she has represented include Sir Richard Branson (working alongside George Carman QC) and Sir Roger Moore.

With an established reputation for advising corporates, her clients include global corporations, international private banks and digital merchant banks, family businesses, start-ups and PLCs - particularly in the financial services and technology sectors. She also advises overseas governments and London based foreign consular missions as well as board directors/senior executives.
What people say about Helen
"Our experience has been very positive, and I know that we can rely on Helen to consistently provide excellent advice. She listens attentively to the issues we raise with her and is quick to grasp the nuances of a case. She combines her excellent legal knowledge with sound judgement and an appreciation of our business context. She doesn't simply present binary options, but helps us work through issues and consider alternative courses of action. She asks probing questions and outlines the risks associated with different options, all of which helps us arrive at the right solution. Her communication is very good, both verbally and written, as evidenced by the way she distils often complex legal matters into clear and succinct advice and guidance. Lastly, she is highly responsive and makes herself available at short notice to discuss any issues arising. All in all, an excellent level of service and a working relationship I greatly value. Our legal counsel never leaves a call with Helen in any doubt as to our position and next steps."
Chambers
"Helen Brooks projects a calm assurance, a mastery of subject matter, and a focus and sense of purpose that emboldens our sense of purpose. Her authoritative presence and consummate ease in establishing the true essence of the matter at hand, truly makes a difference in our ability to address even the most challenging and complex of employment law conundrums." The Legal 500
"Helen Brooks is really good – she provides clear advice that is straight to the point." The Legal 500
"Helen Brooks is a Tribunal specialist with a technology and media focus." The Legal 500
"Helen Brooks is thoughtful, thorough and sound in her approach, and is completely trusted for Tribunal and advisory matters." The Legal 500
"Helen is a consummate professional in these matters. The way she approaches the case, the quality of her correspondence and the obvious thought, experience and commercial expertise that drives her advice is incredibly impressive. I feel that we're very fortunate to be in such good hands!" Client
"There aren't many professional people that I've come across in my business career that I would have complete confidence in recommending to our clients, particularly a high profile client like [name] – but Helen is the one that I have the utmost faith in. I know that she will look after them." Client and referrer
"Thanks again for all your help last week and over the weekend. We would never have gotten this over the line without you. That's a true partnership." Client
"Thank you for all your helpful inputs, directions and guidance – I was so lucky to have had you by my side!" Client
Areas she regularly advises on include -
Advising on jurisdiction and state/diplomatic immunity
Whistleblowing and discrimination cases
Restructuring and reorganisation issues, including workplace closures and redundancies
Business Protection and enforcement of post termination restrictions
Employment status cases
Board level reorganisations and senior exits
Recent work includes -
Being retained by overseas governments to advise on employment law issues arising in relation to locally employed staff engaged at their London based foreign consular missions. This includes the provision of general ad hoc advice to one foreign state as well as representing another in connection with a civil claim brought under the Protection from Harassment Act 1997 in the County Court.
Advising a global management and technology consultancy dedicated to the financial services industry on enforcement of post termination restrictions.
Representing a leading digital merchant bank on the successful defence of a whistle-blower claim brought in the Employment Tribunal and County Court proceedings issued to secure the recovery of loan payments made to a departing director.
Advising a US based company specialising in premium TV and film financing, development and sales on employment law issues arising in their UK operations.
Representing a luxury designer clothing company in a Tribunal claim for sex discrimination and unfair dismissal brought by a UK employee, resulting in a very successful outcome for the client and a withdrawal of the claim.
Advising a well-established UK express delivery company in connection with claims brought in the Employment Tribunal concerning the employment status of delivery drivers resulting in the withdrawal of the claims.
Helen's recent individual clients include members of the Senior Leadership team at a non-governmental organisation focused on global human rights issues, the CEOs of major Plcs and senior executives employed at one of the UK's top auction houses.
Events and publications
Helen is seasoned speaker at both internal and external events and she has spoken at conferences hosted by ELA and the Law Society. She has written for various publications including ELA Briefing, New Law Journal, Workplace Law, Solicitors' Journal and Law Society Gazette.
Experience and qualifications
Qualified in 1996
Specialist in Employment Law since 1999
Education and professional memberships
LLB Honours, English and French Law
Diplôme d'études juridiques françaises – Université Robert Schuman, Strasbourg
Employment Lawyers Association
European Employment Lawyers' Association
Languages