Employment Law Advice For Employees
---
Legal Advice and Support for Employees in London & UK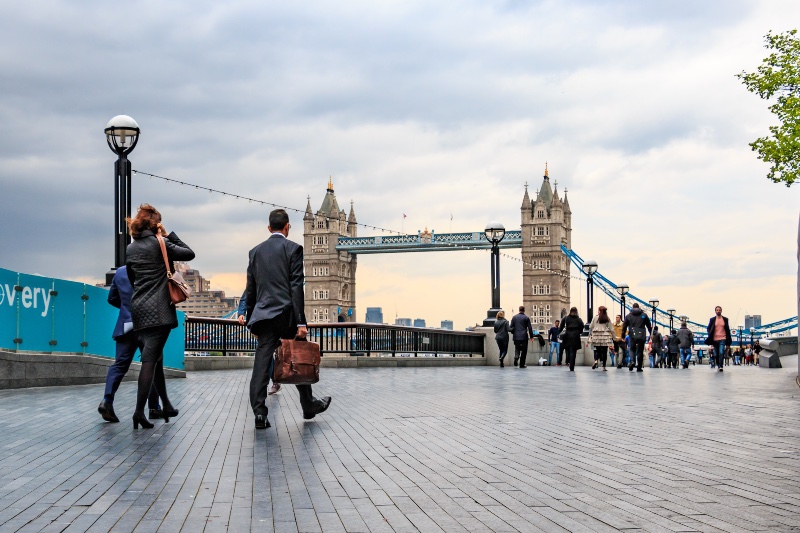 Employment Law Specialists
Doyle Clayton provide a wide range of employment law services for employees. We have an excellent reputation for acting for employees and senior executives. Whether you're an office worker, manager, senior executive or director, we can give you practical legal advice. We represent individuals who work in London and throughout the UK.
"Doyle Clayton is a specialist employment law firm – they are the experts! They are dedicated, impressive and know exactly what they are doing. A safe pair of hands." – Chambers & Partners
At some stage in your career you may need specialist advice from an employment lawyer. You may need support at the recruitment stage, during employment or when you are leaving. At every stage of employment we're here to help. From unfair dismissal to discrimination, to breach of contract, we can advise you on your situation.
Our focus is on achieving a fair outcome for individuals, through advice and skilled negotiation. In the vast majority of cases we are able to achieve excellent outcomes for individuals in settlements reached out of court. As a result, few of the cases in which we advise individuals ever reach the press. Where cases do go to court, our team members have excellent reputations in acting for senior executives in litigation in the High Court and the Employment Tribunal.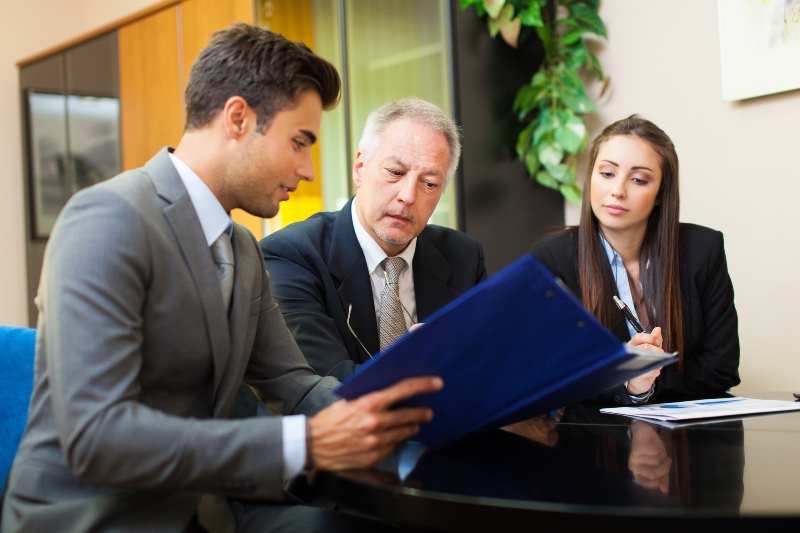 Employment Law Advice for Employees
Our employment solicitors can help you with the full range of employment law issues including the following;
Complaints and Grievances
You may believe that you have been constructively dismissed. You may have suffered retaliation after you alerted your employer to malpractice. Whatever it is, rest assured you're not alone. Our employment solicitors can help you. Visit our complaints and grievances page for more information.
If you feel that you are being discriminated against in the workplace we can help you. Read more here.
Constructive Dismissal Claims
We are recognised for advising clients on successful constructive dismissal claims. If your working life has been made so difficult by your employer you may feel forced to quit your job. Our employment solicitors can help you with any stage of your claim. We can review the strength of your case, help you to negotiate a settlement agreement with your employer or fight your corner at an Employment Tribunal. Read our FAQs on Constructive Dismissal for Employees to find out more.
Disciplinary and Performance Issues
Cases of discrimination can be complex. If you believe that you're suffering discrimination, you should obtain expert legal advice as soon as you can. We priovide employment law advice for employees and have vast experience in this area. Visit our disciplinary and performance issues page for more information.
Negotiating a settlement agreement at an early stage can save time and money for everyone. Our solicitors can guide you through the agreement. For example, we'll discuss the pros and cons of signing a settlement agreement.
We can review any contract of employment you're offered. We can also provide a report on what we find. If appropriate, our legal team can help you negotiate better terms. Visit our employment contracts page for more information.
Employment Tribunals and Litigation
Our experienced employment lawyers often handle Employment Tribunal cases for both claimants and respondents. We have a wealth of experience in bringing these claims and resolving litigation on the most favourable terms for our clients. See our page on employment tribunals and litigation for more information.
Maternity Leave and Flexible Working
All too often, women returning from maternity leave find that changes have taken place at work. Their job descriptions may have been altered without warning. For instance, they may discover that their clients have been passed to a colleague. If you have been marginalised or your career damaged, we can provide you with legal support. Visit our maternity leave and flexible working page for more information.
Redundancies and Dismissals
You may have been dismissed for unfair, false or exaggerated reasons. Our expert legal team will help you push for the best outcome, whatever the reason for dismissal. Visit our redundancies and dismissals page for further advice and information.
Do you have an enticing job offer from another firm? Perhaps, you are planning to set up your own business? Going into competition with your employer could involve more risk than you bargained for. Our employment solicitors are highly experienced in advising employees in this area.
Restrictive Covenants in Employment Contracts
If you are an employee and you have restrictive covenants in your contract, these clauses may limit your options when you leave employment. The restrictions could prevent you from starting a new job for several months. Visit our page on restrictive covenants in employment contracts for more information.
As a whistleblower you're protected by law – you should not be treated unfairly or lose your job because you 'blow the whistle'. We can advise you on your rights. See our FAQs on whistleblowing for more information.
Employment Law Advice for Senior Executives
We advise senior executives, company directors and members of LLPs on all employment law and partnership law issues. Senior executives may face more complex employment issues. Therefore, we provide a specialised service to guide you through, what may be, a tougher set of negotiations. In fact, we have a team of solicitors with a wealth of experience in this area. Visit our Senior Executives – Advice and Services for more information.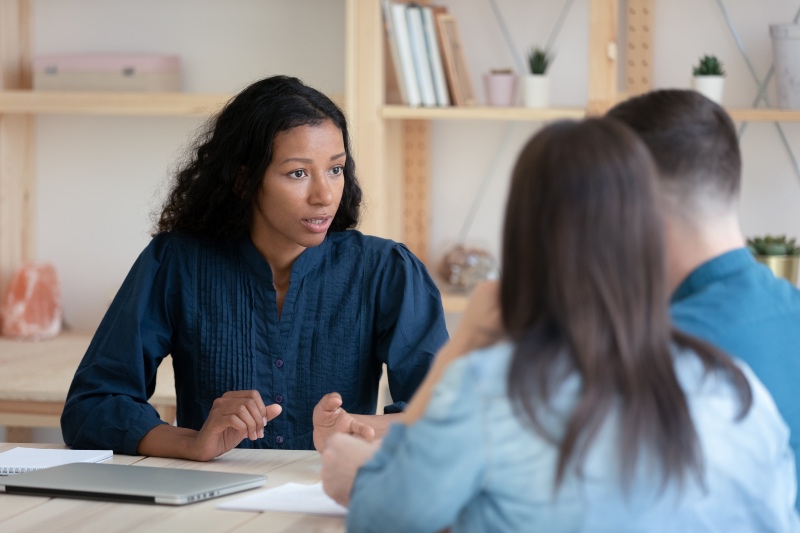 Employment Law Services - recent work
Our team of employment solicitors work with employees, senior executives and directors across a wide range of sectors. This includes banking, financial services, retail, insurance, advertising, media, professional services. Some of our recent cases have involved:
Supporting a woman who was demoted after returning from maternity. She raised a grievance and we supported her in securing a significant compensation payment.
Advising a group of insurance brokers who wished to join a competitor. We advised them on their obligations to their existing employer. In addition, our solicitors negotiated new contracts with the new employer.
Advising the Chief Executive Officer (CEO) and founder of a start-up technology company on his service agreement and shareholding.
Negotiating the departure terms for a Finance Director of a well-known retailer when there were unsubstantiated allegations of poor performance.
Advising an in-house lawyer on his obligations, in the context of a complex disciplinary investigation.
Successfully representing a senior manager in an Employment Tribunal claim for age discrimination.
Representing a personal assistant in raising a grievance against a bullying manager.
Representing a senior banker in a high-value whistleblowing case. He was dismissed after he made a number of protected disclosures about regulatory failings at his employer.
Partner & Head of Reading Office
T: +44 (0)118 951 6760
Senior Partner & Head of City Office
T: +44 (0)20 7778 7221
Partner & Head of Canary Wharf Office
T: +44 (0)20 7778 7225
"They are the market leaders in dealing with senior executives. They are really the first port of call for niche advisors in this area … they are a constant referral in cases where senior executives are exiting and an independent lawyer is needed to advise them."
- Chambers & Partners
Why Employees Choose Our Lawyers
First, our reputation: we are highly rated by the legal directories, Chambers & Partners and The Legal 500. Our satisfied clients have written fantastic reviews on our work. Employees continue to choose us and recommend our services to their colleagues.
Secondly, we are fortunate to have worked with employees at all stages of their careers. This has resulted in a highly experienced team.
Thirdly, communication – clear and straightforward advice from the start. We make sense of the law and make sure that you understand all your options.
Finally, we are efficient in the way that we work, resulting in a reliable and responsive service.
Contact our employment law solicitors today
If you are looking for employment law advice for employees we can help. Get in touch with our specialist employment law solicitors today on (0)20 7329 9090 or email us at info@doyleclayton.co.uk and we will call you. Please leave a message if you can't get through. We will respond quickly to all enquiries.
Additionally, we are happy to advise you by video call. One of our team can often advise you on the same day you contact us.
Meet our team of employment lawyers.