Student Sponsor Licence and Student Visa Services
---
Independent Schools, Colleges and Universities - London, Reading and UK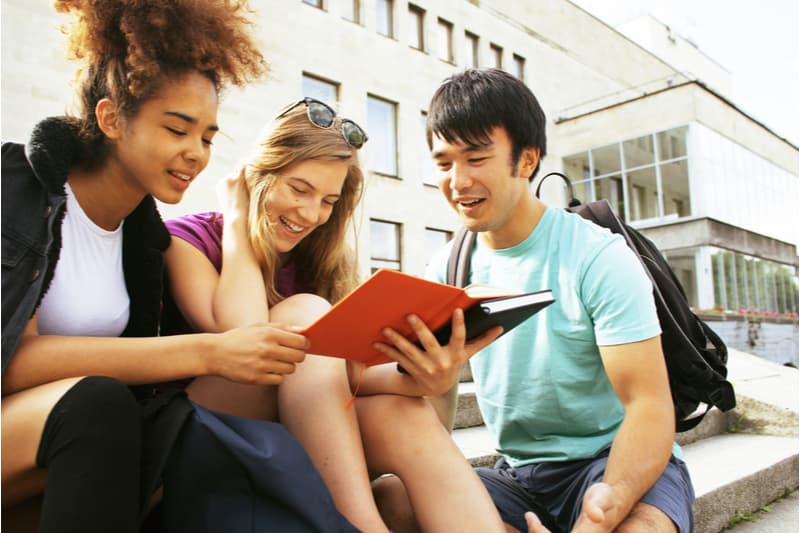 Student Sponsor Licence and Student Visa Services
1. Applying for or Making Changes to a Student Sponsor Licence (formerly called a Tier 4 Sponsor Licence)
2. Pre Sponsor Licence Readiness Audit
3. Staff training on Student Sponsor Licence Duties
4. Guidance on Passing Basic Compliance Assessments
5. Mock Audits and Home Office Compliance Visits
6. Support when things go wrong - Home Office Compliance Action, Licence Restrictions and Revocation
7. Sponsored Students - Visa Application and Support
8. Outsourced Student Sponsor Licensing

Our Education team specialises in helping independent schools, colleges and universities prepare and apply for and maintain their Student Sponsor Licence (formerly known as a Tier 4 Sponsor Licence). We work with education institutions in London, Reading and all over the UK.
We understand that international students provide a significant source of income for UK education providers, as well as increasing the diversity of your student community.
To attract and enrol the brightest and best students from around the world, you will need to be a Licensed Student Sponsor, approved by the Home Office. This status enables you to issue the essential Confirmation of Acceptance for Studies (CAS) that prospective students need to successfully apply for a Student Visa (formerly called a Tier 4 General visa) or a Child Student Visa (formerly called a Tier 4 Child visa) to study in the UK.
Since January 2021, holding a Student Sponsor Licence also means that you can sponsor European students who require student sponsorship post Brexit. Our team of Student Immigration specialists are here to support you through the complicated and bureaucratic world of student sponsor licensing, so you can get on with your job. Our clients like that:
We provide high quality and experienced strategic advice and support – we are regulated by the Solicitors Regulation Authority (SRA) and our team of experienced education solicitors have real in-house knowledge gained whilst working for licensed student sponsors or as a Home Office Compliance Officer. We are highly ranked and recommended for our work in the education sector in the Legal 500 and several of our team are Legal 500 recommended lawyers in the education sector. We work hard to provide a quality service and will ensure that your Student Sponsor Licence is protected.
We understand the education sector - we work closely with associations including IAPS, ISBA, the Association of Colleges and UKCISA, attending and presenting at their annual conferences. Our team acts for independent schools, colleges and universities across the UK (and overseas universities) so we understand the issues and pressures you face.
We are Student Immigration experts – we have excellent relations with various Home Office contacts, including with the UKVI Sponsor teams in Sheffield to help expedite applications.
We like to get to know you - unlike other law firms and Student Immigration service providers that "advise" and "assist", we work closely with our clients using our first-hand knowledge of how student sponsorship operates in the education sector to reduce the stress, uncertainty and time needed to obtain and keep their Student Sponsor Licences. It's the reason why many of our clients think of us and use us as a seamless part of their in-house team, saving both money and time.
Our main services include:
1. Applying for or Making Changes to a Student Sponsor Licence (formerly called a Tier 4 Sponsor Licence)
For many education institutions who are unfamiliar with the complex and procedural nature of UK immigration law, applying for a Student Sponsor Licence - or making changes to an existing sponsor licence - can be daunting! Few education providers have experienced staff that have successfully managed the sponsor licence application process or who can navigate the strict criteria that need to be met when applying for a Student Sponsor Licence or when seeking Home Office approval to make changes to an existing sponsor licence. This means that for many schools, colleges and universities, getting a licence or planned changes approved can take much longer than it needs and sponsor licence applications can be delayed or refused due to insufficient, incomplete or inaccurate supporting documents.

We regularly help clients through the Student Sponsor Licence application process, providing as much support and assistance you require in areas including:

Consideration of type of Student Sponsor Licence required
Student - this route is for international students aged 16+ who come to the UK for their post-16 education (formerly called 'Tier 4 General')
Child Students - for students aged 4-17 who will be educated at independent schools (formerly called 'Tier 4 Child')
Educational oversight, student record keeping (including right to study checks), attendance monitoring/academic engagement and reporting.
Identifying the number of CAS to request - based on the number of international students you anticipate sponsoring under your Student Sponsor Licence.
Having the correct sponsor management roles in place on the licence and trained staff who are comfortable with their roles
Advice on adding a new teaching site, teaching partnership, or a new licence category such as Skilled Worker visas to sponsor non-UK teaching staff
Reviewing and certifying the required supporting documents
Assisting with the online sponsor licence application form
Preparing a detailed cover letter in support of the sponsor licence application

Our Student Sponsor Licence service helps the Home Office to evaluate and approve your sponsor licence application or planned changes sooner.
"Anna Blackden, from Doyle Clayton, was extremely helpful with her advice and assistance in applying for our Tier 4 Visa Licence. I have found Anna to be professional but friendly in her approach, and she left no stone unturned; her attention to detail being exemplary."
(Wendy Archibald, Deputy Head/Administration, Kensington Wade School)
2. Pre Sponsor Licence Readiness Audit
We can carry out a mock audit of your school, college or university, to check that you are fully prepared and your Student Sponsor Licence application goes smoothly.
This service provides a detailed review of all the systems, processes and standards needed to operate according to Home Office requirements (including education oversight, student record keeping and reporting, right to study checks and attendance monitoring/academic engagement). We also interview staff who will be named as Key Personnel on your Student Sponsor Licence to ensure that they are sufficiently knowledgeable about your student sponsor duties.
Following this audit, we advise you on the key actions that need to be taken to be 'sponsor licence ready'. We can work with you so that your institution is ready to pass the Student Sponsor Licence application process, enabling you to get on with recruiting international students sooner.

"The mock audit that [Anna Blackden] went through with us was particularly useful in preparing for the visit that we subsequently had from the Home Office."
(Wendy Archibald, Deputy Head/Administration, Kensington Wade School)

3. Staff training on Student Sponsor Licence Duties
When the UK Home Office grants your school, college or university a Student Sponsor Licence, you are also set up on their Sponsorship Management System (SMS). This is an online portal which lets you carry out day to day sponsorship activities and report any changes. You will also use it to assign Confirmation of Acceptance for Studies (CAS) to students who wish to come to the UK to study, as well as to fulfil your reporting duties for your sponsored students.

There are four key roles on your licence which must be filled:
Authorising Officer – the "face" of the licence, this must be a senior and competent person who is responsible for the actions of staff and representatives who use the SMS
Key Contact – your main point of contact with the UK Home Office about your institution's sponsor licence
Level 1 User – responsible for all day to day management of your sponsor licence using the SMS, including assigning CAS and sponsored student reporting
Level 2 User – an SMS user with more restricted permissions that a Level 1 user

Being appointed to one of these roles can be daunting, so we offer training to ensure nominated staff are comfortable and confident in their new roles and are sufficiently skilled and knowledgeable to protect your Student Sponsor Licence. To ensure that you are able to comply with your student sponsor duties, you should look to have a number of suitably trained staff so that staff absences are covered and you are not left exposed if key individuals leave.
Our Education Team provides both formal and on-the-job staff training on student sponsorship, bespoke to your institution. We can also offer 'top up' staff training on student sponsor compliance so that when changes in student visa rules and sponsor guidance are introduced you are able to meet these quickly and avoid any costly compliance breaches. Members of our Education Team have years of experience managing sponsor licences as Level 1 users and have given talks on student sponsor compliance to members of UKCISA (UK Council for International Student Affairs), ISBA and the Association of Colleges.

"It was a pleasure to have you on Friday [Anna] and I think everyone found the [Tier 4 compliance] session very helpful."
(Suzanna Liu, Admissions and Visa Officer, Ashbourne College)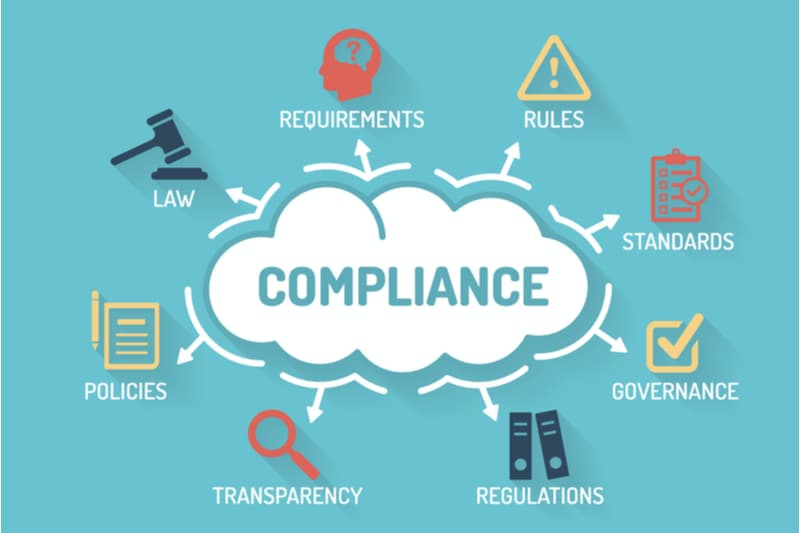 4. Support with Basic Compliance Assessments
If your independent school, college or university currently holds a Student Sponsor Licence (formerly called a Tier 4 Sponsor Licence), you have a duty to meet certain core requirements on an annual basis to retain your licence. This includes ensuring your visa refusal rate of all sponsored students stays below 10%. After a four-year period of passing this Basic Compliance Assessment, a sponsor with Student Sponsor status that also meets the definition of "Higher Education Provider" benefits from additional privileges, previously only available to universities. Passing the annual Basic Compliance Assessment is therefore critical.
Our Education Team, which includes lawyers with in-house experience at a Licensed Student Sponsor and Home Office audit experience, can provide expert guidance on the annual Basic Compliance Assessment process. This includes helping your education institution to adapt and update your recruitment and student sponsorship processes to pass the annual Basic Compliance Assessment and retain your Student Sponsor Licence.
We also regularly work with and help independent schools and low CAS users who are subject to a discretionary assessment.
"Anna ensured we remained compliant with our Tier 4 Sponsor responsibilities and therefore protect our Tier 4 Sponsor licence. Her previous experience as an immigration lawyer added a huge amount of value."
(Sarah Gore, International Business Manager, Edinburgh College)
5. Mock Audits & Home Office Compliance Visits
An unexpected email that will make any Licensed Student Sponsor nervous: "In connection with your sponsor licence I would like to complete a compliance visit to your premises… I will require access to your student files and record keeping systems."
UK Home Office Compliance Officers may visit your school, college or university with little or no notice to check you are complying with your sponsor duties.
If any sponsor breaches are identified, your ability to recruit and retain your international students will be affected. Home Office Compliance Visits are therefore the moment when sponsor licence risks crystallise.
We provide a mock Home Office Compliance Visit, carried out by lawyers who have first-hand experience of passing Home Office Compliance Visits.
The Mock Audit will be tailored to your education institution's needs, and would typically involve:
On-site visit by an experienced solicitor
In depth review of an agreed percentage of randomly selected sponsored student files
Interview with Key Personnel on your Student Sponsor Licence to assess your admissions/recruitment procedures for international students, attendance monitoring/academic engagement procedures, systems used to monitor visa expiry dates and keep sponsored student records up to date and right to study checks
Follow up advice flagging any areas of sponsor compliance risk and making recommendations to strengthen compliance
If you have a scheduled Home Office Compliance visit, we can also send a member of our Education team to be on-site with you throughout the day to ensure the visit runs smoothly and any issues or queries can be answered.
"We have already started to address your detailed recommendations [from the Tier 4 Mock Audit]. It was a sharp reminder to the rigors of Tier 4 compliance and a huge help to us."
(Sam Swann, International Business Development Manager, Exeter College)
6. Support when things go wrong
If your independent school, college or university is audited by the Home Office and they identify breaches of sponsor duties then you may face action plans, zero CAS allocations, removal from the register of licensed sponsors or, in a worst case scenario, revocation of your Student Sponsor Licence. This kind of enforcement action can also follow a failure to pass your annual Basic Compliance Assessment.
Following a decision by the Home Office to take compliance action you will typically have up to 20 working days to challenge the decision.
If you find your education institution in this situation, then we can help you make the changes required quickly and cost effectively. Where needed, we can also promptly challenge the decision and try to persuade the UK Home Office to reinstate your Student Sponsor Licence or agree an Action Plan.
7. Supporting Sponsored Students
To maximise your institution's student visa success rate, we can also provide practical help and tailored visa support to your current and prospective sponsored students. This can include:
Providing a Student Visa (formerly Tier 4 General) or Child Student Visa (formerly Tier 4 Child) Checklist for the student/parent/agent setting out the online application process and supporting documents required.
Reviewing supporting visa application documents to check compliance with Student Visa rules and guidance (e.g financial evidence and evidence relating to care arrangements for under 18's).
Supporting the student /parent/agent with the online Student or Child Student visa application, including answering questions arising.
Advising on student visa conditions such as work rights and Biometric Residence Permit collection.
We also help parents apply for Parent of a Child Student Visa (formerly Parent of a Tier 4 Child visa) where they want to live in the UK with their young children who are studying at an independent school in the UK.
8. Outsourced Student Sponsor Licensing
For schools, colleges and universities that need support and do not want to burden busy staff with running and administering their Student Sponsor Licence, we offer a fully outsourced Student Sponsor Licensing Service.
Members of our Education Team can act as Level 1 Users on your sponsor licence, effectively carrying out your Home Office sponsor duties including:
Submitting your annual CAS allocation requests
Submitting your annual Basic Compliance Assessment applications
Renewing your sponsor licence every 4 years
Assigning CAS to prospective and current students
Sponsor reporting as needed (e.g change in student/sponsor's circumstances)
Webinar - Enrolling International Students and Student Visa Sponsorship in Independent Schools
This webinar explores what independent schools in the UK need to do and be aware of to recruit and enrol international students under the UK's post Brexit immigration system. Looking for a particular area? A handy breakdown of the webinar can be seen here.
Webinar - Sponsoring Under 18's in the Child Student and Student visa routes
A UKCISA and Doyle Clayton collaboration. Packed with best practice tips and advice on avoiding common pitfalls in the sponsorship of U18's, the webinar was designed to enable viewers be better equipped to advise and support the enrolment of U18's at their institution.

Our Team
We have a large team of experts waiting to help you including employment, education and immigration specialists. Simon Henthorn is head of our Education Team, Anita is head of our Immigration Team, Alfreda Joubert is a Partner in our Immigration Team and Anna Blackden is a Senior Associate and student sponsorship specialist. We work with clients from London, Reading and indeed from all over the UK and internationally.
Our related services