Personal Immigration Solicitors London & UK
---
Immigration advice for individuals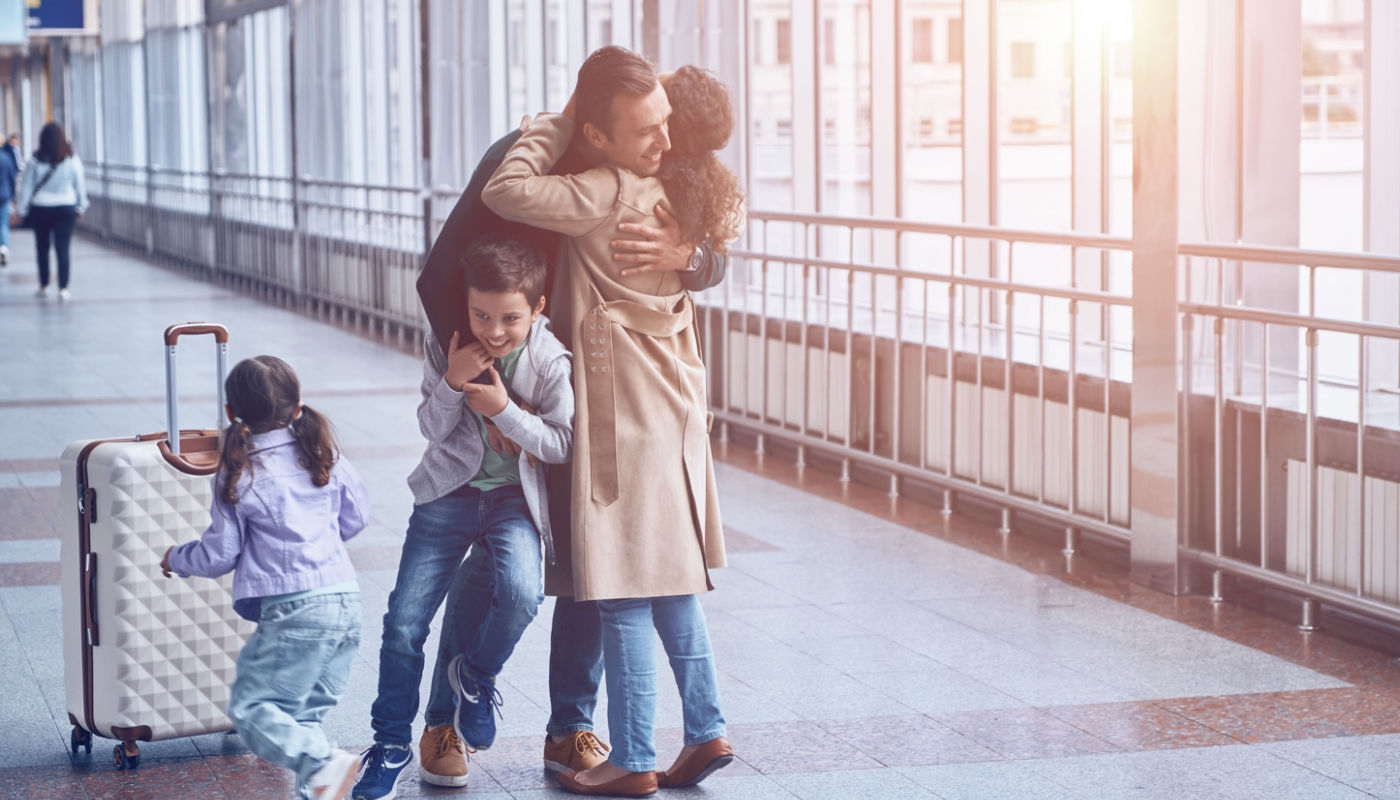 Specialist Immigration advice for individuals
Our experienced immigration team specialise in providing high quality advice to individuals and families on all aspects of immigration law. From help with applying for a UK visa to challenging a refusal decision, we are the experts. Perhaps you need advice on how to apply for Indefinite Leave to Remain (ILR) or have a partner who wishes to join you here in the UK? Whatever your circumstance, we provide tailored immigration solutions for your personal issue. From complex immigration cases and appeals to straightforward matters, we have a wide range of experience to support you with your immigration matter in a timely and stress free way.
The UK is made up of people from all nationalities and from every corner of the globe. We have worked with clients from a wide range of countries on a variety of complex immigration issues.
We are the experts when it comes to immigration issues and are recommended by Legal 500 and Chambers and Partners. Our reliable and friendly team have helped hundreds of clients with a wide range of immigration issues and circumstances to obtain permission to live in the UK. Our approach is to work in a practical, efficient and cost-effective way, explaining all your options step by step throughout the whole process.

We offer advice and representation on immigration issues in London, Reading, all over the UK and abroad. Our personal immigration team will work hard to provide you with up-to-date information so that you can be sure to make the right decision for you and your family. Some of our key immigration services include:
Immigration Law Services for individuals (visa advice)
If your spouse and/or family members wish to come from overseas and live in the UK, they will need to apply for visas to enter and remain in the UK.
Some of the ways you can get a UK family visa:
As a spouse or partner of a British citizen or settled person. Your relationship with your partner must be either a marriage, a civil partnership or a longstanding and cohabiting relationship. There are a number of conditions to satisfy and provide evidence for, including the financial, relationship and English language requirements.
As an overseas child of a British citizen or settled person. Applications can be made for overseas national children to come to the UK to join their parent(s) or seek to stay in the UK with their parent(s) if they are already in the UK.
As an overseas parent of a British child. If you have British or settled children who live in the UK and you are not in a relationship with a British citizen or settled person, you may apply for permission in view of your parental relationship.
As the adopted child of a British citizen – There are a number of factors to consider, especially if you want to live in the UK as a family and therefore have to be aware of the UK immigration options to bring an internationally adopted child to the UK.
Elderly parent or relative – As an aged and/or disabled dependant relative in need of long-term personal and medical care from a British citizen or settled person.
Read more about our UK Family visa service.
Certain nationalities who wish to come to the UK for a brief visit for business or personal reasons will need to apply for a visa before they travel. Read more about the UK Standard Visitor visa and how we can help you.
Student Visa and Child Student Visa
The Graduate category is for international students who have successfully completed a degree course at a UK institution and wish to remain in the UK with a right to work. Read more on the Graduate visa
High Potential Individual (HPI) Visa
This is an unsponsored route is for individuals who having recently graduated from a top global university wishing to live and work in the UK after they have successfully completed an eligible course of study at Bachelor's degree level or above. The relevant university must be detailed as an institution on the Global Universities List.
Following the closure of this category to new applicants in 2022, it only remains open for high-net-worth individuals with permission as a Tier 1 Investor to extend their leave or settle in the UK.
The Tier 1 Entrepreneur category was for entrepreneurs to come to the UK to start up, move or takeover a business in the UK. It has now been closed to new applicants and only remains available to individuals with current permission under this category who can extend their leave up to 5 April 2023 or apply for settlement up to 5 April 2025. Read more here.
The Global Talent visa is for individuals who are considered to be leaders or potential leaders in the fields of academia or research, arts and culture or digital technology. Read more on our Global Talent visa services
The Innovator Founder category is for start-up entrepreneurs and experience businesspeople looking to establish a business in the UK. The individual must be endorsed by an approved body and have either generated or contributed to a business that is innovative, viable and scalable in the UK.
The Start Up visa category replaced the Tier 1 Graduate Entrepreneur visa category. This category is aimed at new entrepreneurs starting their first business in the UK for the first two years.
This category replaced the Tier 1 Entrepreneur category and is aimed as global entrepreneurs wanting to establish business in the UK.
The UK ancestry visa allows Commonwealth citizens aged 17 and over to live and work in the UK where they have a grandparent who was born in the UK.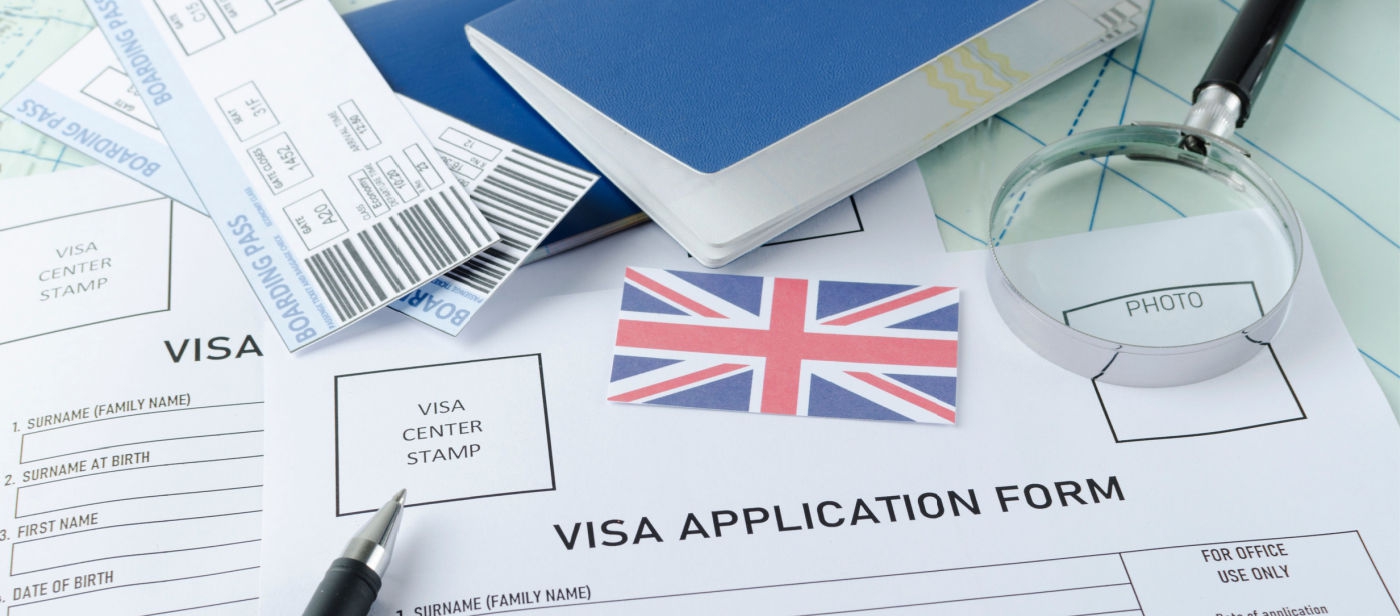 Immigration Law Services for individuals (other services)
- EU, EEA (and Swiss) nationals & family member permissions
As a result of Brexit, since January 2021 the rules for entering and living in the UK have changed. EU nationals used not to have to worry about immigration to come and stay in the UK. However, now that free movement no longer applies, they need to make sure they have the right permission for coming to the UK.
Where EU nationals and their families lived in the UK by 31 December 2020, they had until 30 June 2021 to apply for an initial status under the EU Settlement Scheme. If you missed this deadline, there may still be scope to make an out of time application to live and work in the UK. Otherwise, you will need to find the most suitable immigration category to apply for a visa.
- Human rights advice
There are a number of reasons why you might look to remain in the UK on the basis of your human rights. Options can include claiming asylum, seeking humanitarian protection or permission in the UK in view of your family and private life. Human rights grounds are often used for individuals who have overstayed their visa, entered the UK without a visa, separated from partners, or are victims of domestic violence, as well as those who are elderly or incapacitated.
- Complex and discretionary applications
There can be circumstances where you do not strictly meet the Immigration Rules or there are no provisions for you to apply under to obtain permission to stay in the UK. In these cases, there could be scope to apply for the Home Office to exercise discretion to grant you leave.
- Indefinite Leave to Remain (ILR) or Settlement
Once you have lived in the UK for a period of time and wish to make the UK your permanent home, you can settle in the UK and be free from any UK immigration restrictions. The criteria for settlement depend on the type of permission you have held historically.
- British citizenship
The final chapter in the UK immigration journey is British citizenship. Once you have had a minimum period of residence in the UK, adults can naturalise as British citizens and children can be registered as British citizens, taking them one step closer to getting their first UK passport.
Specialist Immigration Lawyers - recent work
Successfully obtaining indefinite leave to remain in the UK for a victim of domestic violence and family members, where there was a mandatory ban on the main applicant applying for settlement due to a historical conviction for an offence committed when being coerced by a violent partner.
Applying for discretionary leave to remain for an individual who became seriously unwell while visiting the UK and needed private medical treatment.
Assisting a high-net-worth former politician with their application for indefinite leave to remain and British citizenship where politically motivated charges had been brought against them by the current governing party.
Navigating the UK immigration system to reunite a British and Afghan family when separated after the Taliban takeover.
Our Personal Immigration Team
The Personal Immigration Team is led by Malini Skandachanmugarasan. Malini has specialised in immigration law for well over a decade and is one of the UK's leading immigration experts. Ranked in Chambers & Partners, marked as a 'Next General Partner' by Legal 500 and as a 'Future Leader' by Who's Who Legal, Malini is known for expertly advising on the range of personal immigration matters with individuals and families all over the world. Malini's clients range from high-net-worth individuals, international business people and international families to international law firms, educational providers and media corporations. Malini is joined by Anna Blacken, a highly experienced immigration solicitor, also highly ranked in the Legal 500.
Partner
T: +44 (0)20 7778 7224
Senior Associate
T: +44 (0)20 3696 7170
"Malini is prompt with answering queries, incredibly knowledgeable and has a particular flair for ensuring the strongest possible application".
Private Client
"My partner and I have worked with Ms. Blackden over the past several months. The care she has taken with us is exceptional. We are impressed with her communication with us at every step of our process. It is our pleasure to recommend her to anyone for her services".
Private client
"My experience of Doyle Clayton has only been a positive one, mainly due to the exceptional service provided to me by Adam Cotterill. Adam has a fantastic attention to detail and deals with issues in a structured and calm manner. I would say that this is exactly what is needed in a lawyer – to feel that you are in good hands and that everything is under control".
Private Client

Why Clients Choose Us
Support for Global Business: Doyle Clayton has developed an extensive network of international contacts and affiliate firms. Our network has been designed specifically to provide you with an integrated and coordinated service from top immigration law firms around the globe. We can work with our contacts to project-manage global transfers or refer work or make local introductions to overseas contacts. We also have access to our European and International ELLINT network, which is a collection of specialist firms in Europe and now other countries across the globe.
Proactivity and innovation: Each matter is managed by a qualified lawyer and we are immediately able to provide proactive, personalised and strategic assistance. This is reflected by the number of client introductions received from lawyers, including highly regarded immigration practitioners, unable to deal with certain matters involving refusals, the exercise of discretion and human rights.

Knowledge-experts: Our expert view is regularly sought by the media in response to key policies and events. This year, the Personal Immigration team have provided presentations and training courses to peers and contacts at well known organisations, including ILPA, London & Partners, ISBA and UKCISA.

Connections: We benefit from connections with senior-level Home Office contacts that can be relied upon where there is a need for urgency or high-level involvement. We work with a number of international organisations (ELLINT, AIJA, London & Partners) and are the chosen UK immigration provider for networks.
Contact our Personal Immigration law solicitors today
If you are looking for immigration advice for individuals in London, Reading or anywhere else in the UK and abroad, we can help. To make contact call us on +44 (0)20 7329 9090 or email us at info@doyleclayton.co.uk and we will call you. You can also contact one of our experts as above. Please leave a message if you can't get through. We will respond quickly to all enquiries.