Our EOT Team
---
Meet our experienced team of EOT experts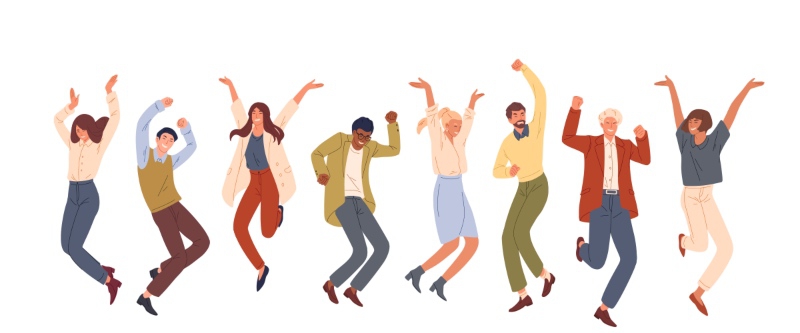 Why choose Doyle Clayton?
If you are reading this you are most likely considering an EOT structure for your business. Our experienced and friendly team are ready to help you to transition to a more inclusive way of running your business. Some of the reasons why you should choose us to help you are:
Source of expertise - The first step on your journey has to be information gathering and consulting with experts. Understanding this, we have included a bank of information all FREE of course, to help you reach the right decision. Watch our informative webinars and read our Practical Guide to becoming Employee Owned. We are happy to have a no obligation chat with you and we will even go further and offer a FREE feasibility study so that you can be sure that you are making the right decision.
We are EOT owned - We believe in the model so much that we converted to it ourselves in 2019! What's more, we managed the EOT restructure ourselves making us experts in this area. We have been advising companies (with great success) ever since, sharing our unique, first-hand experience with business owners. Your business is safe in our hands!
Experienced team - Garry Karch is head of our EOT team. He is one of the UK's leading advisers on Employee Ownership Trusts. A 30-year career has seen him complete over 150 transactions in the UK and the US with a combined value of more than £750m. Other experts on the team include company law experts, employment experts and pensions experts experienced in dealing with helping businesses become Employee Owned. This means we can easily take care of the whole transition for you saving you time stress and money!
Our experts
We are fortunate to have a team of experienced experts ready to help you. Some of our key members include:
Garry Karch
Garry heads the firm's EOT services team. He is one of the UK's best known Employee Ownership Trust advisers. He has worked with businesses in America and here in the UK with great success. Read more about Garry Karch.
"Garry has proved himself to be the leading banker for Employee Ownership Trusts in the UK, allying American experience to evolving British practice. With charm and expertise Garry has made it possible for British business owners to sell to employees at a fair price."
Robin Hartley
Robin is one of the UK's most experienced employee ownership specialists having advised on the sale of over 30 businesses to Employee Ownership Trusts. His career spanning Magic Circle, Big-4 accountancy and a leading City law firm's tax team has equipped him to help with the challenges faced by clients on their journey to employee ownership. Read more about Robin Hartley.
"To make a fair comparison between say, a trade sale and an EOT sale, you need to go behind the headline valuation. The attractions of an EOT sale may be economic - freedom from any performance conditions, freedom from earn-outs, or the generous EOT tax relief. Equally the attraction of an EOT may be the collaborative, low-stress sale process."
Liz Barton
Liz is a highly experienced lawyer advising companies and individuals on all aspects of corporate law, from advising on company constitutions and corporate governance matters, to group reorganisations and share and business disposals and acquisitions. She is also part of our dedicated EOT services team. Read more about Liz Barton.
"Thank you Liz. Also, more importantly a huge thank you from us for all the hard work and tremendous diligence in handling our case. You have been an absolute joy to have on our side. There is no doubt we will work together again in the future."
Andrew Campbell
Andrew leads Doyle Clayton's pensions practice and has advised UK businesses and trustee boards on the full spectrum of pensions issues for well over a decade. Andrew also regularly advises clients on trusts related matters including the establishment of Employee Ownership Trusts, compliance with the related legal and regulatory requirements and staff engagement strategies. Read more about Andrew Campbell.
FREE Employee Ownership Trust guide - become an expert!
Garry Karch's guide EOT – A Practical Guide to the Employee Ownership Trust is a 'must read' for any business thinking of converting to an EOT business structure.
This practical guide outlines why an EOT may be the best solution for vendors looking at succession planning and transition alternatives. Containing lots of useful information and examples, this guide:
Gives an overview of what an EOT is
How an EOT can benefit both employers and employees
Financing the EOT
Role of EOT trustees