Financial Dispute Resolution Solicitors
---
Financial Services Advice – London, UK & Internationally
Financial Dispute Resolution Solicitors
Our financial services solicitors advise businesses and individuals on a broad range of financial disputes. Our financial lawyers understand and have worked successfully in this area of the law. We frequently advise financial services organisations and individuals regulated by the Financial Conduct Authority (FCA) and the Prudential Regulation Authority (PRA). If you need advice on complaints to the Financial Ombudsman Service (FOS) or the Business Banking Resolution Service (BBRS) we are the experts. Perhaps you need advice regarding an investment loan? We also conduct high value and complex claims for negligence, breach of contract, breach of fiduciary duty and misrepresentation.
We aim to work in a quick and effective way so that you spend your time growing the business rather than on rectifying issues, handling bad publicity and rebuilding reputation. Our advice is always aimed at early resolution of your financial dispute.

Who can our financial services solicitors help?
Our clients come to us from a wide variety of industry sectors such as banks, insurance firms, corporate finance firms as well as small and medium sized enterprises and individuals. Our financial dispute lawyers have worked for some of the World's largest and most successful financial services institutions. They have also worked for regulators including The Bank of England.

Our broad experience ensures that we are able to deal with a broad range of financial services disputes as effectively as possible. Together with our data protection, regulatory experts and our employment team, our firm offers a valuable resource that appeals to all industry sectors in London, the UK and internationally.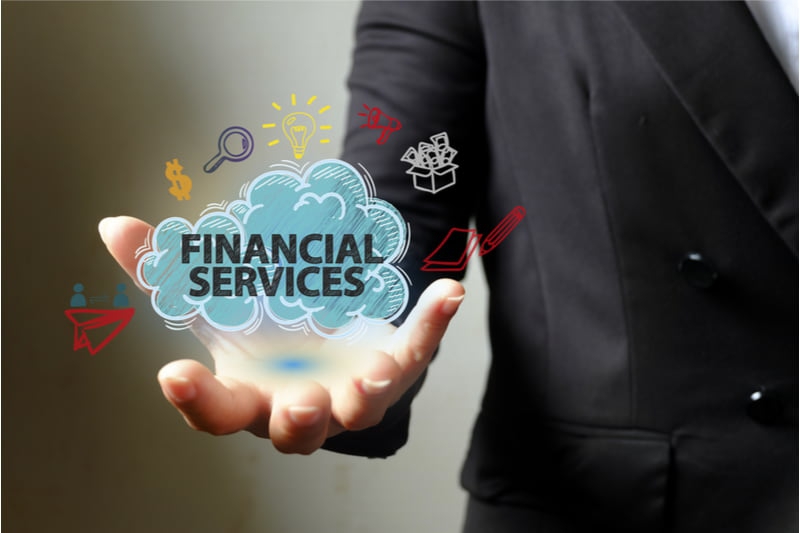 Financial Dispute Resolution Solicitors - Our services
We work on a variety of financial issues including:
Financial Services Disputes – supporting businesses and individuals in financial services disputes, including in relation to mis-selling of financial products and loans, both through the pre-action stage and following issue of court proceedings
Complaints – advising businesses and individuals in relation to complaints to the Financial Ombudsman Service and the Business Banking Resolution Service
Professional negligence – advising on claims against professionals such as solicitors, barristers, surveyors, valuers, conveyancers and finance brokers
Shareholder Disputes – acting for shareholders, members, directors and companies
Civil Fraud – advising both the victims of fraud and the defendants in civil fraud proceedings
Commercial Disputes – providing guidance where disputes have arisen about contractual terms and enforceability
'The team are personable, technically extremely strong and will go more than the extra yard for their clients. Alongside of that, their industry sector knowledge and experience is uniquely broad and deep. They are a true ally and their advice is always commercially balanced.' – The Legal 500
Financial Services Dispute Lawyers - recent work
Our broad client base means that we have advised businesses and individuals on a wide range of financial issues. Some of these include:
Business Interruption Insurance – advising on claims for business interruption insurance following the outcome of the FCA test case
Shareholder Disputes – advising a claimant on a dispute in respect of the enforceability of a loan agreement and investment in a limited partnership
Hedge Fund Dispute – advising an individual on their involvement in major financial services litigation relating to alleged market manipulation
Push Payment Fraud – defending an FX firm in civil fraud proceedings relating to authorised push payment fraud
Financial Ombudsman Service – advising on a number of Financial Ombudsman Service complaints including those relating to a family legal protection policy, authorised push payment fraud and disability insurance cover
Internal Investigation – leading an internal investigation into Cum-ex trading and coordinating a response to tax authorities within agreed timeframes and advising around document retention and production
Money Laundering – advising the Financial Crime Team of a major institution on project scope, relevant legislation and the terms of agreement between participating organisations in the Joint Money Laundering Intelligence Taskforce
Consumer Credit – drafting internal procedures on consumer credit complaints with reputational interest and advising on responses to the Financial Ombudsman Service
Interest Rate Hedging – advising a major financial services firm on specific cases and supporting the organisation's IRHP review team
Our Financial Services Specialist
Charlie Herbert is head of Financial Services Disputes at Doyle Clayton and has successfully advised on a wide range of financial services issues. Charlie regularly provides updates and webinars for the firm's clients on emerging trends and how to resolve financial services disputes. He also provides training for the firm's clients on Brexit and regulatory developments such as the Senior Managers and Certification Regime (SM&CR).
To get in touch with Charlie please email him on cherbert@doyleclayton.co.uk or call him on or call +44 (0)207 778 7231

To find out more about Charlie and his work, visit his personal page.
Webinar - Financial Disputes between businesses and their banks
The COVID-19 pandemic has led to an unprecedented impact on the economy. Both banks and businesses are having to adapt to the new situation with varying degrees of success. But what does the future hold for the relationship between banks and their business customers?
In this webinar, we look at the type of financial disputes that are most likely to occur and the practical steps businesses can take to prepare for these and minimise the potential disruption and cost involved.
Areas covered during the webinar include:
Key areas of contention between SMEs and their banks
The new Business Banking Resolution Service
Regulatory and reputational considerations
The use of Alternative Dispute Resolution
Significant recent cases
Why Choose Us
First, our reputation: we are highly rated by the legal directories, Chambers & Partners and The Legal 500
Secondly, we are fortunate to have worked with a wide range of businesses. This has resulted in a highly experienced team with a bank of expertise
Thirdly, communication - clear and straightforward advice from the start. We make sense of the law and make sure that you understand all your options
Finally, we are efficient in the way that we work, resulting in a reliable and responsive service

Contact Doyle Clayton
If you are looking for legal advice on your financial issue we can help. To make contact call us on +44 (0)20 7329 9090 or email us at info@doyleclayton.co.uk and we will call you. Please leave a message if you can't get through. We will respond quickly to all enquiries.
Additionally, we are happy to advise you by video call. We work with clients in London and all over the UK as well as internationally.
Related Services