Charles Herbert
Partner & Head of Regulatory and Financial Services Disputes | London (City)
London (Mayfair), London (Canary Wharf), Reading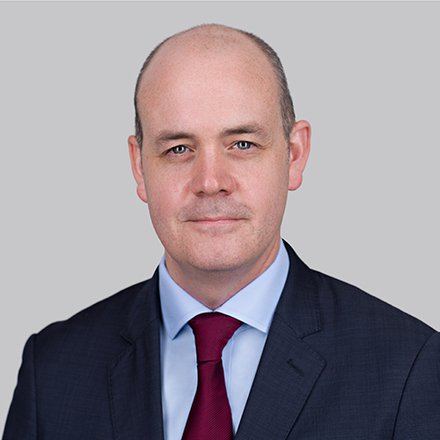 Charlie leads the firm's Regulatory and Financial Services Disputes practice. He joined Doyle Clayton to set up the team having worked as legal counsel in the Enforcement and Litigation Division at the Bank of England. Prior to that, he was a senior solicitor in the Contentious Regulatory and Litigation Teams at Santander UK plc and in the litigation team of a leading national law firm, where he also undertook a secondment in the Barclays Litigation team.

He advises regulated organisations and individuals on compliance with their regulatory obligations with particular focus on supporting those who are the subject of regulatory investigations and disciplinary proceedings throughout the process. This sees him work closely with senior executives, General Counsel, in-house legal teams and HR directors as well as compliance and press teams across various professional services firms. Charlie also advises on a broad range of financial services disputes. Previously this has included disputes relating to interest rate hedging product mis-selling, tailored business loans and authorised push payment fraud.
Regulated firms and individuals Charlie advises include -
Financial services firms and individuals - regulated by the FCA (Financial Conduct Authority) and the PRA (Prudential Regulation Authority).
Auditors, actuaries and accountants - regulated by the FRC (Financial Reporting Council).
Law firms, solicitors and barristers - regulated by the SRA (Solicitors Regulation Authority) and the Bar Standards Board.
He also advises businesses and individuals and helps them address concerns relating to specific financial products and schemes including The Coronavirus Large Business Interruption Loan Scheme (CLBILS), The Coronavirus Business Interruption Loan Scheme (CBILS), The Bounce Back Loan Scheme (BBLS) and Business Interruption insurance.
Examples of his recent work include -
Financial Services Disputes - advising on a variety of matters including in relation to a dispute between a global bank and a hedge fund, allegations of professional negligence, claims relating to tailored business loans, mistaken payments and allegations of interest rate hedging products mis-selling.
Financial Ombudsman Service - advising on a number of Financial Ombudsman Service complaints including those relating to a family legal protection policy and disability insurance cover.
Regulatory investigations - advising both regulators and subjects throughout the process in various regulatory investigations into deposit takers and insurers.
Redress exercises - advising on next steps following the issue of an FCA Final Notice and supporting on a customer contact exercise, provision of customer redress and annual review process. Finalising customer correspondence, internal scripts for staff and FAQs prior to submission to the designated s.166 Skilled Person and the FCA.
Regulatory powers - advising on the imposition of requirements and variation of an insurance firm's permission on the regulator's own initiative.
Regulatory interview - advising on the process and opportunity to make representations following interview by the regulators of a company secretary and the CEO of a global deposit taker. Panel member on second interview for a senior role at a recognised clearing house. Advising senior individuals on the legal context for the interview and consequences and procedure in the approval and rejection process.
Policy - establishment of the Enforcement Decision Making Committee - working on a key piece of policy in financial services - the establishment of the Bank of England's Enforcement Decision Making Committee (EDMC) which is the Bank's equivalent of the FCA's Regulatory Decisions Committee (RDC). This required the drafting and publication of consultation papers and preparation of policy statements for publication and required extensive engagement with the Bank's senior management including briefing to the Court of Directors, the Prudential Regulation Committee and the Financial Market Infrastructures Board.
Data protection - advising on a dispute with data protection considerations involving the storage of sensitive customer data. Working closely with the Data Protection team of a major financial services firm to ensure resolution of the claim and the provision of a report to the ICO.
Regulatory review - working on the preparation for an HM Treasury-directed Regulatory Review.
Internal investigation - leading an internal investigation following receipt of a Production Order. Coordinating response within agreed time frames and advising around document retention and production.
Conduct of consumer credit reviews - assisting and coordinating Compliance and Operations teams and drafting correspondence to the Financial Conduct Authority (FCA).
Interest rate hedging products - advising members of the Executive Committee of a major financial services firm on specific cases and supporting the organisation's IRHP review team.
Money laundering - member of the Joint Money Laundering Intelligence Taskforce. Advising the Financial Crime team of a major institution on project scope, relevant legislation and the terms of agreement between participating organisations.
Internal procedures - drafting internal procedures on consumer credit complaints with reputational interest and advising on responses to the Financial Ombudsman Service.
Outside of client work -
Charlie regularly provides updates and webinars for the firm's clients on emerging trends and how to resolve financial services disputes. He also provides training for the firm's clients on Brexit and regulatory developments such as the Senior Managers and Certification Regime (SM&CR), particularly on issues surrounding fitness and propriety, reporting requirements and regulatory references. He also continues to develop his association with startups in financial services.
Charlie's latest webinar - Disputes between businesses and their banks – what's in the pipeline? is below -
Experience and qualifications -
Qualified in June 2007
Specialist in Regulatory Law and Financial Services Disputes since 2007
Education and professional memberships -
CISI – Certificate in Corporate Finance Regulation
CISI – Certificate in Combating Financial Crime
BPP Law School - Postgraduate Diploma in Law/Legal Practice Course
University of Exeter - LLB Joint Honours History and Ancient History
The Law Society
ARDL - Association of Regulatory and Disciplinary Lawyers
FSLA - Financial Services Lawyers Association