Doyle Clayton is a specialist law firm based in London and Reading. We offer legal and advisory support to clients on issues arising in the workplace.
Our law firm continues to build on an enviable reputation for providing realistic and effective solutions on employment, business immigration and commercial law issues. We provide legal services and support to businesses and individuals.
Over the years, our law practice has evolved in response to the needs of our valued clients. As a result, our solicitors and other professionals now offer a range of services including education, pensions, regulatory, company & commercial, data protection and employee ownership trusts. Our clients include LLPs, national and multi-national employers and individuals of all levels of seniority and at all stages of their careers.
We serve our clients nationwide and internationally from our offices in London and Reading. All our offices provide access to the entire breadth of our legal and advisory practice.
'We used Doyle Clayton's services for employment compliance and business immigration services for over 3 years. The lawyers on their team are highly knowledgeable of all the latest cases, regulations and new developments and provide well-informed and reliable advice. They are very fast to reply and are always available on short notice.' - The Legal 500
'They are the market leaders in dealing with senior executives. They are really the first port of call for niche advisors in this area. Because they will not have conflict issues they are a constant referral in cases where senior executives are exiting and an independent lawyer is needed to advise them.' - The Legal 500
Clients describe the team as "brilliant - always responsive, reliable and practical in their approach." Others observe that the lawyers are "knowledgeable and very experienced in their field; they are excellent." Sources describe this as "a high-class outfit with breadth of experience." - Chambers and Partners
'The firm is adept at managing the particular pressures and demands of fast-paced employee competition cases, and at working towards speedy trials in the shortest of time frames. It is also aware of the intricate and often hidden legal and tactical points that these cases throw up, which other less experienced firms may miss.' - The Legal 500
'They have a large specialist team of employment lawyers; you know the people you are dealing with are dedicated to employment law. They have strength in depth for both statutory employment work and the more commercial end of employment: High Court and arbitration.' - The Legal 500
Doyle Clayton is a boutique employment firm who are at the top of their game and the best at what they do because their primary focus is on employment matters.' - The Legal 500
'The team is uniquely experienced in acting for both employers and employees. Their strength lies in them being very commercial as well as knowing the law. Notably, their response to adapting to working virtually, implementing the best technology was swift and seamless. They had everything in place to ensure all needs were met.' - The Legal 500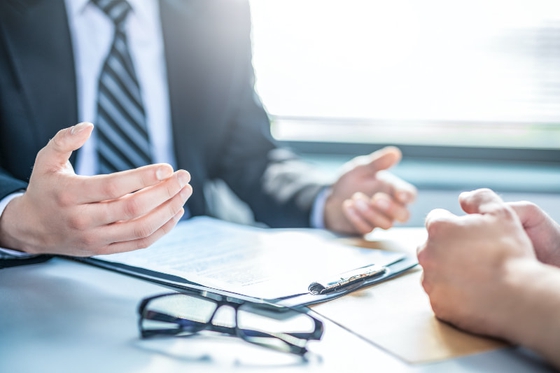 Workplace Investigations
When faced with employee disciplinary matters, sensitive or complex employee complaints, it's vital to establish the facts, investigate properly and reach a fair decision.