Whistleblowing Advice For Employees
---
Whistleblowing FAQs for employees in London, Reading & the UK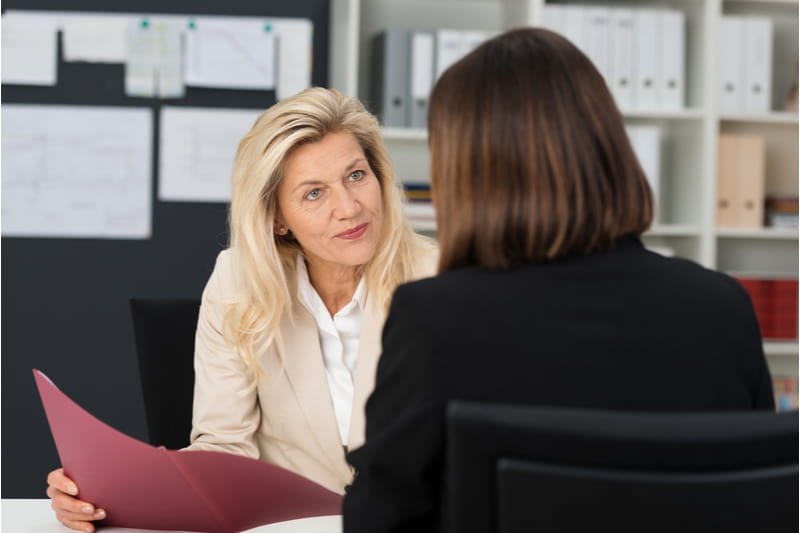 Whistleblowing for Employees
What is whistleblowing?
If you raise a concern about wrongdoing at work that is in the public interest, this is called whistleblowing. The wrongdoing may be occurring at the time, it may have happened previously or it may happen in the future. As a whistleblower you're protected by law – you should not be treated unfairly or lose your job because you 'blow the whistle'.
It's a big step for someone to 'blow the whistle' or draw attention to a wrongdoing and you need to think carefully about doing this as it may have a big impact on your employment. Are you in a situation where you have witnessed illegal, unsafe or illegitimate practices by your employer? Perhaps you have witnessed fraud at work or have seen a wrongdoing being covered up? Who do you tell and are you protected by the law? You may have concerns about being treated badly or even losing your job and need advice on how to deal with the situation. You may already have spoken out and you may now find that as a result you are being treated unfairly at work. Whatever your situation, our team of solicitors can give you the advice that you need to resolve the situation by providing you with advice based on their experience of advising whistleblowers for many years.
Whistleblowing for Employees - FAQs
Our specialist solicitors have answered some questions on whistleblowing that you may find useful.
What is the difference between making a complaint and blowing the whistle?
A complaint normally affects an individual personally or their employment contract.
For example, you may have been unfairly treated by a colleague or you may have been given an unreasonable workload by your boss. The individual usually has an interest in the outcome of the complaint. Such a complaint would normally be in the form of a grievance.
Whistleblowing is slightly different as the disclosure of information by a whistleblower normally relates to something that may not personally impact on the individual. The impact could be on another person or the general public. The concern is raised in the public interest.
Who do I tell? Should I be anonymous?
If you are aware of a wrongdoing at work and you have decided to disclose this, you should think about approaching your manager or supervisor. It may be best to raise your concerns in writing to protect yourself and to have a record of the disclosure (you are still protected if you make a disclosure which is not written down).
If you cannot raise your concerns with your manager (they may be involved in the wrongdoing), you should look at your company's whistleblowing policy. Depending on the concerns that you are raising, there may be a specific department you could approach, such as compliance.
You may wish to raise your concerns anonymously. But there are disadvantages to this, including the difficulty you may face in not being able to rely upon the legal protection available for whistleblowers. Raising your concerns openly or in confidence with the right person in your workplace can be a more effective way to proceed.
Am I protected by the law?
Yes – the law does provide employees, workers and partners who are whistleblowers with a form of protection under the Employment Right Act 1996.
Any disclosure about wrongdoing needs to be thought through with care. If you are making an allegation, rather than disclosing information, you may not be protected as a whistleblower. Legal protection for whistleblowing is not guaranteed. You must meet certain requirements to benefit from the legal protection. You are protected if you are a senior executive, employee or worker, eg
a trainee or apprentice
on work experience
an employee
a member of a Limited Liability Partnership (LLP)
an agency worker
a consultant
a homeworker
a contract worker
Generally the protection does not apply to the self-employed or to Crown servants involved in national security.
In order to be protected, you must make a protected disclosure.
It is important to repeat that whistleblowing legislation is designed to protect people who 'blow the whistle' in the right way, and for the right reasons.
A word of warning – If you raise your concerns via social media, you are unlikely to receive legal protection as a whistleblower.
What is a protected disclosure?
In order to attract protection, the whistleblower must make a protected disclosure. To qualify for protection, you must fulfil certain requirements under the Public Interest Disclosure Act 1998. You must have a "reasonable belief " that a wrongdoing has occurred or is likely to occur, and that you are making the disclosure in the public interest. To qualify as a protected disclosure, it also needs to relate to
– a breach of legal obligation
– a criminal offence
– a miscarriage of justice
– a danger to health and safety of an individual;
– damage to the environment
– the deliberate concealment of information relating to any of the above.
You must also make the disclosure to the right person. Normally this will be your employer but sometimes you can make the disclosure to others, such as a regulator.
Do you need evidence to whistleblow?
Nobody likes wrongdoing in the workplace and by 'blowing the whistle' you have acted courageously! It's now up to the person you have spoken to, to investigate your concerns. Attempting to turn investigator yourself may sour your relations with your employer and prejudice your position.
If an employee has possession of confidential documents which prove facts which support a protected disclosure, disclosing these should not be a breach of their contract of employment so long as the documents are disclosed to an appropriate person on a confidential basis.
Can you be dismissed for whistleblowing and what happens if you are?
Unfortunately, some employers view 'whistleblowers' who raise concerns as being trouble-makers. If you are dismissed for complaining about malpractice at work, you can make a claim for unfair dismissal, even if you do not have two years' service.
If you are not an employee and your contract has been terminated you can take your case to an Employment Tribunal and claim that you have suffered 'detrimental treatment' after you blew the whistle.
What types of whistleblowing claims are there?
There are two types of whistleblowing claims
Claims for unfair dismissal as a result of whistleblowing
Claims for detrimental treatment as a result of whistleblowing
It is possible to have claims for both arising from the same situation.
1. Unfair Dismissal – Your dismissal will be unfair if you have been dismissed because of whistleblowing. Your employer must have a fair and justifiable reason for dismissing you and whistleblowing is not a fair and justifiable reason. You can only bring a claim for unfair dismissal if you worked in the capacity of an employee, under a contract of employment, before your dismissal. If you have not been dismissed but you felt that you were forced to resign, this is known as Constructive Dismissal, and you can still make a claim. In whistleblowing unfair dismissal cases, you do not need to have worked for your employer for a minimum period of time should you wish to make a claim. In regular unfair dismissal cases you need to have worked at the company for a minimum of two years.
2. Detrimental treatment – This claim applies to all workers and employees. You can pursue this type of claim if you suffer detrimental treatment in response to blowing the whistle. Such treatment may include :
a. Not being considered for a promotion
b. Being bullied or harassed
c. Having access to resources removed
d. Being demoted or having some of your duties taken away
e. Unrequested reassignment or relocation
f. Being marginalized or treated differently to colleagues
g. Being given a bad reference
h. Closer monitoring
i. Being excluded from certain opportunities at work.
If you are not an employee working under a contract of employment, but, for example a worker, detrimental treatment includes termination of your contract.
The 'detrimental treatment' does not have to be done directly by your manager or senior colleague. If a work colleague is involved you can still sue your employer for the actions of a colleague. An employer is considered vicariously liable for the conduct of their employees.
I have signed a confidentiality clause. Can I still whistleblow?
Your employer may have asked you to sign a non-disclosure agreement ("NDA") or a settlement agreement in order to ensure confidentiality. These clauses do not prevent you from legitimately blowing the whistle. It doesn't matter what you have signed, if the conduct is illegal, you still have a right and sometimes a duty to blow the whistle. It's sensible to take legal advice on whistleblowing if you have signed an NDA or settlement agreement. Read more on settlement agreements.
I have 'blown the whistle' to a named person - what happens next?
Keep a note of the date and what you have disclosed and to whom. They should listen to your concern and decide if any action is needed. You may be asked for further information. You should let the person know this disclosure is in confidence if you don't want them to tell anyone else. The person will then decide how to deal with the disclosed information in line with company policy.
They can keep you informed about the action they've taken, but they cannot always keep you informed or give you much detail if they have to keep the confidence of other people.
If you are not satisfied with the outcome, tell someone else (for example a more senior member of staff) or a prescribed person or body. They may be able to help further.
I have been dismissed for whistleblowing. How long do I have to bring an employment tribunal claim?
An employment tribunal claim under the Employment Rights Act 1996 relating to whistleblowing must normally be received by the Employment Tribunal within 3 months of the act you are complaining about. This can be the last act in a series of detrimental acts over a period of time. However, before filing a claim you would first need to start the mandatory Acas Early Conciliation process (see below). This process can stop the clock for a short period and give you longer than 3 months to file your claim; you should take legal advice on the processes and the time limits. Time limits are strict and will only be extended in certain circumstances.
How much compensation will I get?
Unlike ordinary unfair dismissal claims, there is no cap on compensation that can be awarded in whistleblowing dismissal claims. Such claims are automatically unfair. If you have been unfairly dismissed, you can claim both a basic award and a compensatory award.
A basic award is a fixed sum and calculated to a statutory formula, based on your age, length of service and weekly pay. The maximum that can be awarded is 30 weeks' pay and there is a cap on weekly pay. Further information can be found here
A compensatory award, which is to compensate you for the actual money you have lost as a result of losing your job. This will cover your loss of salary and benefits, including pension loss. However, you have a duty to try to find a new job and 'mitigate your loss'. If you find another job with a similar salary and benefits you will be compensated for your losses up to the date that you start your new job. If you haven't found another job by the time the employment tribunal awards compensation, the tribunal will award compensation based on how long it thinks it will take you to find another job and whether it thinks your salary and benefits will be the same or different.
If your claim is for detrimental treatment as a result of whistleblowing, an employment tribunal can award compensation to compensate you for any financial losses you suffer as a result. There is no cap on the amount of compensation that can be awarded. A tribunal can also award compensation for injury to feelings. In the most serious cases, this can exceed £45,000. In less serious cases it may be as little as £900.
When am I legally obliged to whistleblow?
There is no UK law that requires you to whistleblow but you may still be obliged to do so if you work under a professional code of conduct. This can include:
Approved persons/Senior Managers to the Financial Conduct Authority or Prudential Regulatory Authority
Doctors to the General Medical Council
Solicitors to the Solicitors Regulation Authority
Accountants to the Association of Chartered Certified Accountants
Nurses to the Nursing Midwifery Regulations
Check your regulatory Code of Conduct to understand your position on raising whistleblowing concerns.
What is early conciliation?
If you want to make a tribunal claim, you have to complete a form to tell Acas that you intend to make a claim. Acas can help you to communicate with your employer to reach an agreement so you don't have to go to court. You may be looking for better conditions at work or a financial agreement. This process is called early conciliation. If this doesn't lead to an agreement you'll have at least one month after it ends to make your claim to a tribunal. Acas can give you advice here. Acas is a government-funded body whose job is to help with this process in workplace disputes. Our employment team can give you advice on how to proceed.
'They have a large specialist team of employment lawyers; you know the people you are dealing with are dedicated to employment law. They have strength in depth for both statutory employment work and the more commercial end of employment: High Court and arbitration.'– The Legal 500

Whistleblowing for Employees - our experience
Our firm has strong expertise and a reputation for our work in whistleblowing matters.
Many clients seek our advice having already 'blown the whistle' at work and suffered in some way soon after that. They may be facing disciplinary action, have been passed over for promotion, suspended or dismissed. We will help you to fight your corner.
We have advised on several high-profile whistleblowing cases for senior executives in financial services, insurance, the law, accountancy, pharma and utilities amongst others.
We successfully represented a senior banker in a high-value whistleblowing case in the Employment Tribunal. He was dismissed after he made a number of whistleblowing disclosures about regulatory failings at the bank.
We acted for a fund manager who made a number of protected disclosures and then faced spurious allegations of poor performance.
We acted for in-house lawyers at a utility company who had blown the whistle in relation to regulatory matters and were marginalised thereafter. Their claims settled for over 18 months pay for each.
We advised four senior employees named as respondents in relation to the defence of Employment Tribunal claims brought against them personally for discrimination and whistleblowing by a colleague. The matter was settled at a mediation on terms that ensured that our clients' reputations were protected
'The team are personable, technically extremely strong and will go more than the extra yard for their clients. Alongside of that, their industry sector knowledge and experience is uniquely broad and deep. They are a true ally and their advice is always commercially balanced.' - The Legal 500
Our Experienced Whistleblowing Solicitors
We have a large team of employment lawyers including some of the best in the UK. Our Employment Law team have much experience in dealing with employment claims including high-profile, complex whistleblowing claims. We understand this area of the law very well and can help you in an efficient and straightforward way whatever your situation.
Our Experts
Partner
T: +44 (0)20 3696 7173
Senior Partner & Head of City Office
T: +44 (0)20 7778 7221
Partner & Head of Reading Office
T: +44 (0)118 951 6760
Why choose Doyle Clayton?
First, our reputation: we are highly rated by the legal directories, Chambers & Partners and The Legal 500
Secondly, we are fortunate to have worked with a wide range of businesses and employees. This has resulted in a highly experienced team of employment experts with a bank of expertise
Thirdly, communication – clear and straightforward advice from the start. We talk you through your legal obligations in plain English and make sure that you understand all your options
Contact our employment law solicitors today
To make contact call us on +44 (0)20 7329 9090 email us at info@doyleclayton.co.uk and we will call you.
We are happy to advise you on your whistleblowing issue by email, phone or video call. Please leave a message if you can't get through – we will respond quickly to all enquiries. One of our team can often advise you on the same day you contact us.
Related Services