Need a Startup Lawyer?
---
Legal Advice for Startup Businesses in London & UK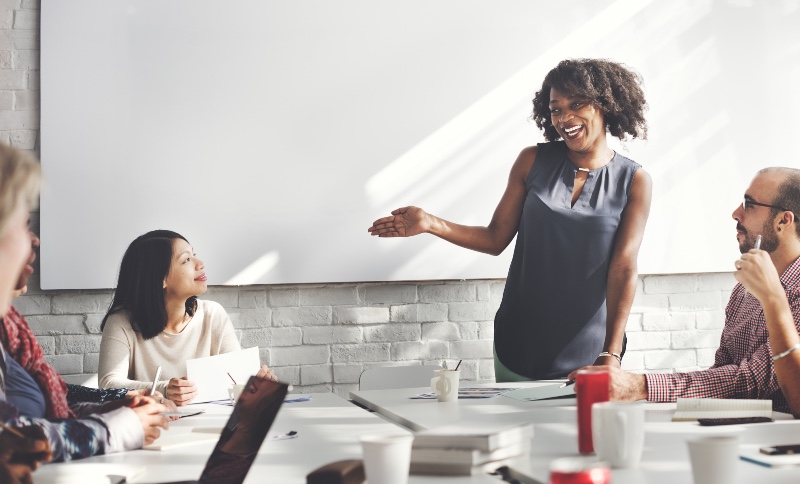 Why do you need startup legal advice?
Wondering if you need a startup lawyer to help you set up your new business?
Starting a new business can be both an exciting and challenging prospect. You may have a great service or product on offer, but thinking about the legal details can be complicated and overwhelming. You don't want to make any mistakes and the pitfalls particularly at this stage are many.
From selecting a structure for your new business to understanding how to comply with employment law when hiring your first staff, there are numerous areas where a startup lawyer can support you. UK law is complex and forever changing. Therefore, it is crucial to get the right startup advice as early in the process as you can.
For example, are you hiring staff for the first time and wanting to make sure your startup employment contract is legally compliant? Do you want a structure for your startup that qualifies for the investor friendly SEIS (Seed Enterprise Investment Scheme) and EIS (Enterprise Investment Scheme) regimes? Do you want to make sure that the business owns whatever intellectual property your contractors create for your startup business? These are just some of the many areas where our startup lawyers, HR Professionals and business advisers can assist.
Get in touch with our co-ordinator, Declan Bradley
Book an introductory video call with Declan or Elena to discuss your matter.

Who can our startup lawyers and professionals support?
We have been supporting startup businesses of all sizes, including UK Tech Startups, Scaleups and Growth Companies for many years. Our experienced startup lawyers have worked with startups on shareholder agreements, equity arrangements, employment contracts, immigration requirements and HR support for growing teams as well as in many other areas. Our experienced team understand the terrain.
If you are an Entrepreneur, Lean Tech Startup, Growth Company, Scaleup, Angel Investor, Venture Capitalist, or a company based internationally that wants to set up in the UK, we can support your business. Wherever you are in your entrepreneurial journey, we can offer sound legal and business advice.
"Declan and the team were great. They guided me step by step through the employment contract we were building to ensure everything was covered and tailored to our business needs"
– Raising Partners, an innovative investment consultancy for startups and growth companies
Our expert support for startup companies
Our startup advisers include a team of specialist lawyers who are rated highly in The Legal 500 and Chambers & Partners. Together with our business advisers, we offer a range of services to help your new or developing business. From support with writing your employment contracts to in-depth legal advice on setting up an EMI (Enterprise Management Incentive) scheme – we have the experience that you require. Here's a quick snapshot of our legal and business support services.

Our startup legal services
Shareholder Agreements
Cross Option Agreements to protect the legacy of your business
Website Terms and Conditions
Employee handbooks
Non-disclosure agreements
Contractor Agreements with appropriate intellectual property assignments
- Our startup business services
Through our startup team, we can offer the following business and consultancy services to help you set up a business and grow your team. You will have the tools to maintain your compliance standards and to plan for your strategic exit. Our startup business advisors can offer fixed fees where appropriate for the following services:
HR Support – helping with policies, procedures and "on the ground" employee relations processes
HR Strategic Advice to help with your Recruitment and Talent Retention Strategy
Board level advice on aligning your People Strategy with your Business Objectives
Our Company Secretarial team can ensure good corporate governance and that you complete the necessary filings with Companies House each year
Health and Safety support to ensure your business is COVID-Secure
Strategic Advice for Exits with our in-house Corporate Financier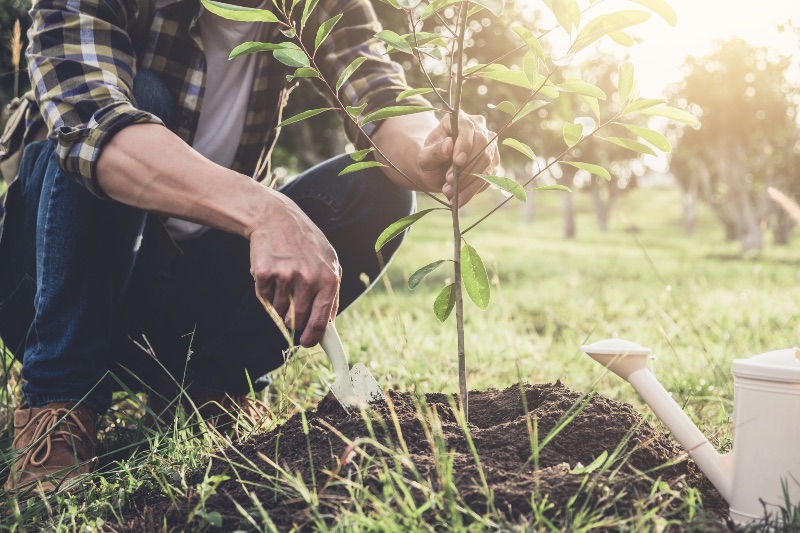 Businesses that our startup lawyers have helped
Our startup lawyers, HR professionals and business advisers have been helping startup businesses achieve their goals for a long time. Here's a quick look at some of their startup success stories:
- Employment – Declan Bradley, our team's employment law expert, has helped many startups tailor standard employment contracts and staff handbooks to fit the culture of their team. For example, he has helped a virtual reality startup to use more laid back and modern language in their employment documentation. The company then had documents which better reflected their staff culture.
- Employment Incentives – Euan Fergusson, our Stock Options specialist, drafted and implemented a Stock Option Plan for a startup in the business coaching industry to provide to their contractor staff. In addition, Declan Bradley drafted and advised the business on the separate contractor agreements for those individuals, showing our joined up approach for startups.
- Corporate – Liz Barton, our Head of Corporate, advised a FinTech Startup on a Founder exit. Liz helped the client to reach a negotiated settlement and drafted significant paperwork to facilitate new share ownership arrangements. Liz also worked on amending the shareholder agreement and Articles of Association and agreeing shareholder waivers with the many minority shareholders.
Our transparent and fixed fee startup packages
Our experienced team can offer fixed fee solutions and services for startup clients at any stage in their business journey. Also, whatever the work, whether fixed fee or otherwise, our startup lawyers will always seek to be transparent with you on costs. As a result, there are no surprises and you can budget accordingly.
To help get you started, we offer a FREE 20 minute "workplace health check" and the following packages:
Our FREE startup legal package
Simple intellectual property assignment deed
Simple NDA (Non-Disclosure Agreement)
Basic intern letter
Confidentiality agreements
Simple employment offer letter
Our fixed fee staff engagement package
Startup Employment Contract for £395 plus vat
Startup Contractor Agreement for £395 plus vat
A Startup Employment Contract or a Startup Contractor Agreement plus a GDPR staff privacy notice for £595 plus vat
A Startup Employment Contract and a Startup Contractor Agreement plus a GDPR staff privacy notice for £895 plus vat
Each fixed fee package includes a call with a startup lawyer to help you understand and complete the documents.
Our affordable Startup Subscription Service
Just starting out and need regular support? - our affordable startup subscription service may be just be what you need.
Read more information on our Startup Subscription service

"Declan is an extremely commercial lawyer who always takes a view and provides insightful, pragmatic and thoughtful advice. He will always make himself available and is extremely responsive and diligent in his client communications. His fees are transparent and cost effective. I highly recommend his services."
- CEO Regulated asset manager
Early stage startup legal checklist
Our startup lawyers and startup business advisers have produced the following checklist to help you setup your new business. Please get in touch to find out more. We have a large network of contacts across areas such as accountancy, insurance, employee benefits and pensions who can also assist where needed.
Take advice from a corporate startup lawyer/accountant on what kind of company or tax structure is best for your business. Options include Sole Trader, Limited Company and LLP. These professionals can also advise on how to set up the business so that you are ready to bring on investors.
If you are setting up a business with other Founders, you should speak to a corporate startup lawyer. They will help you to understand if you should have a shareholder agreement.
Your business may operate in a regulated industry – Fintech, InsurTech, LegalTech, Pharma, MedTech, EdTech or Recruitment. If so, speak to an appropriate startup lawyer or compliance adviser to understand how that might affect your business plans
Employment contracts and contractor agreements
If you hire employees, ensure you have a legally compliant employment contract in place which also protects your commercial interests. You should also put in place appropriate GDPR notices for staff.
Check your own current employment contract or consultancy agreement. Are you restricted from competing against your current or former employer or client? Will they own any IP if you create it when you are employed by them?
If you use consultancies or contractors to help develop your idea, you should have a contractor agreement in place to cover off NDA and IP concerns.
Mandatory compliance steps when hiring employees
When hiring an employee you will need to pay them at least the minimum wage. This also applies to interns. You'll need to register with HMRC and set up a PAYE payroll system
You must enrol employees into an auto-enrolment pension scheme and have mandatory employers' liability insurance
What is our mission statement?
The mission of our startup team is to play a small part in the UK's economic recovery in these challenging times. We seek to provide entrepreneurs, business owners and investors access to essential and affordable legal advice and business services. Our objective is to give Founders, startups and growing businesses a one stop shop for their legal advice and business services needs.
Get in touch with our startup team
Get in touch with our co-ordinator, Declan Bradley, at dbradley@doyleclayton.co.uk or on WhatsApp at 07825183655. Declan can arrange your workplace health check and provide you with the documents you need to start building your startup team.
Book an introductory video call with Declan to discuss your matter.