Declan Bradley
Partner | London (City)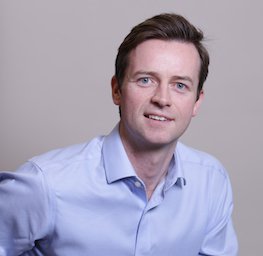 Based in both the City and the UK's South West Declan is an Employment Lawyer with a focus on advising employers and senior executives across a range of industries including technology, media and finance. Declan has over a decade of experience as a UK lawyer, having worked at an international firm before joining Doyle Clayton in 2015.
Specialist areas
Providing legal advice and commercial guidance to tech startups, growth companies and companies looking to setup in the UK
Providing compliance advice to and drafting commercial terms and conditions for recruitment businesses, payroll services companies and end user hirers on matters ranging from IR35, the Agency Workers Regulations, the Employment Agencies Act 1973 and the employment agencies and employment businesses "Conduct Regulations"
Advising organisations on their data protection and privacy compliance programmes, including end to end GDPR compliance solutions
Advising on IR35 matters
Need Advice? - Book an introductory video call with Declan to discuss your matter.
What people say about Declan
"Declan is that rare breed of lawyer who combines incisive analysis, commercial pragmatism and a personable bearing. In assisting with a sensitive employment-related matter, he examined a large number of complex documents in a timely and efficient manner. He quickly understood the central issues and promptly distilled the results of his review into clear, precise and actionable recommendations. His deep subject matter expertise and his reliable instincts were invaluable, and I would recommend him without reservation."

Legal Advisor, European Financial Institution
"Really great service, Declan is an expert on employment law and certainly went the extra mile."
Co-Founder - Health and beauty tech company
"Declan is an extremely commercial lawyer who always takes a view and provides insightful, pragmatic and thoughtful advice. He will always make himself available and is extremely responsive and diligent in his client communications. His fees are transparent and cost effective. I highly recommend his services."
CEO - Regulated asset manager
"Great working with Declan. Very good communication and client-centric approach. Was particularly happy with the pragmatic nature of the advice."
Director - Internationally focused business education company
Declan has extensive experience of advising employers, many of whom have a global presence, on compliance with UK employment law practice and procedures, including:
Setting up and doing business in the UK
Redundancy and other dismissal situations
Business transfers
Share sales and acquisitions
Employee grievance and disciplinary procedures
Employee dispute resolution, including work on Employment Tribunal and High Court litigation
Breach of contract and employee competition matters
He has provided comprehensive reviews and advice in relation to a wide range of employment documentation for both employers and senior executives across a variety of industries including: finance, media, technology, construction, retail and charities.
Such documentation includes service agreements, confidentiality agreements, documentation in relation to various employee consultation processes, dismissal procedures and negotiated termination agreements.
Articles include
Webinars include -
Experience and qualifications -
Qualified in September 2009
Specialist in Employment Law since 2009
Professional memberships -
Employment Lawyers' Association