Discrimination in the Workplace - Advice for Employers
---
Advice for Employers in London, Reading and all over the UK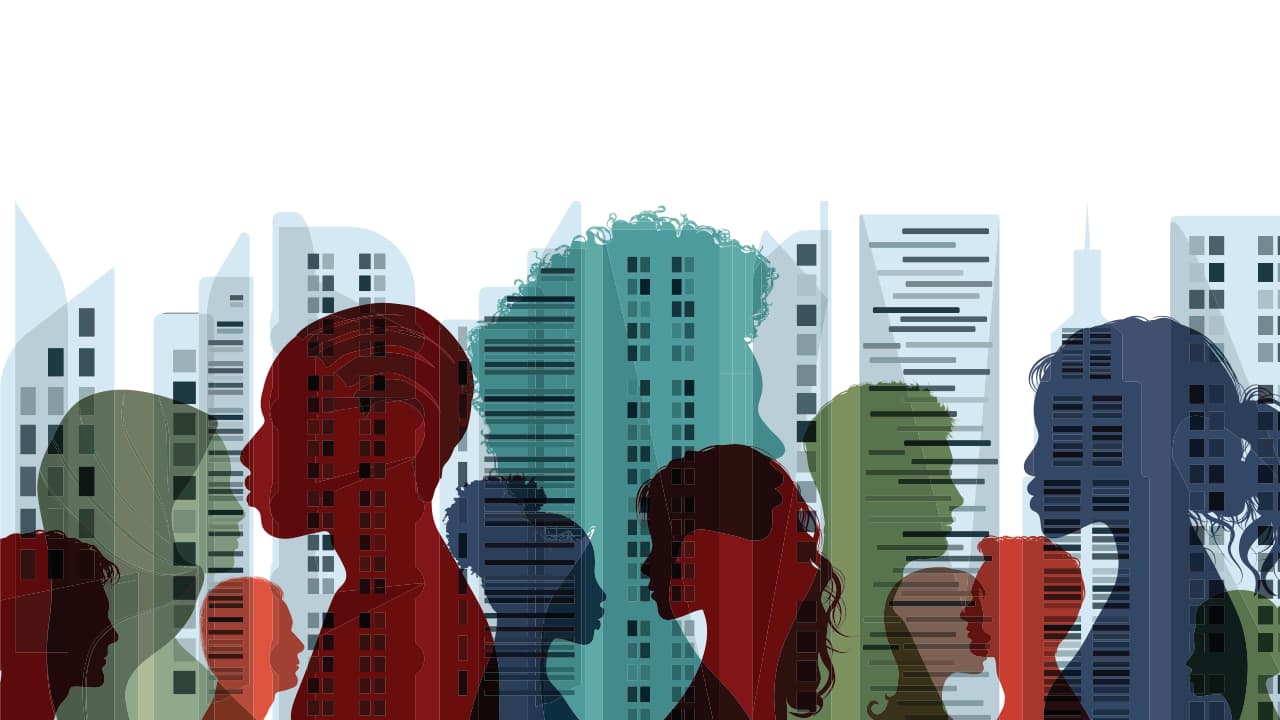 Workplace Discrimination - We can help
Employers increasingly encounter complaints of unlawful discrimination and harassment in the workplace. These can include informal complaints, formal grievances and, of course, Employment Tribunal proceedings. Our discrimination experts have worked with a range of employers from different industry sectors including financial services, retail, logistics, energy, pharmaceuticals and public authorities. We are used to dealing with a variety of business structures such as companies, partnerships and LLPs, local authorities, schools and universities, charitable trusts and sole traders.
We are highly experienced at dealing with internal grievance investigations and claims in the Employment Tribunal and civil courts. These cover all aspects of discrimination, bullying and harassment, failure to make reasonable adjustments, and victimisation. Our team have also worked with employers on introducing measures to prevent discrimination claims in the workplace. We can advise you if proceedings are issued against you and we can represent you at an Employment Tribunal if needed.
Helping Employers to avoid Discrimination Claims
Allegations of discrimination can create bad publicity, take up a lot of time and lead to expensive legal action. It's always in the best interests of everyone involved to avoid a discrimination claim. Our commercial and pragmatic advice will help you reduce the risk, costs, stress and management time involved with staff issues. Some of the services that we offer include:
Preparing for disciplinary, grievance, and appeal hearings
Drafting effective workplace equality and diversity policies
Support with drawing up an effective complaints procedure which can be used if an employee wishes to make a discrimination complaint
Discrimination training for a more inclusive workplace and culture
Advice in relation to reasonable adjustments for disabled workers
Advice on using mediation to resolve matters and avoid litigation and supporting clients through the Acas (Advisory Conciliation and Arbitration Service) early conciliation process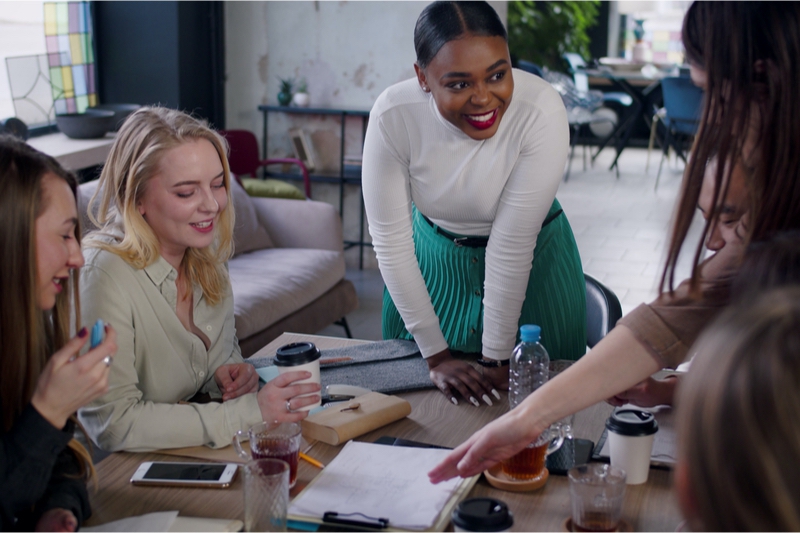 What is Considered Discrimination in the Workplace?
Direct discrimination occurs when somebody is treated less favourably because of a protected characteristic (see list below), for example not employing someone because of their sexual orientation.
Indirect discrimination occurs where a practice, policy or rule is applied to everyone in the same way, but it has a worse effect on a group of people with a particular protected characteristic than on others. The Equality Act 2010 talks about it putting them at a particular disadvantage. An individual member of the group who is disadvantaged by the practice, policy or rule can bring a claim. For example, if an employer requires all employees to work until 6pm every evening, this may disadvantage women who tend to have more childcare responsibilities than men. A woman with young children who is required to work until 6pm could bring a claim, arguing that she has suffered indirect sex discrimination. The employer would need to be able to show that it has a real business need justifying the particular practice, policy or rule and that it could not be achieved in a less discriminatory way. This is known in legal terms as showing objective justification.
Harassment occurs where, for example, an employee is made to feel upset, humiliated or intimidated by the behaviour of one or more of their colleagues and the behaviour is related to a protected characteristic. Examples include spreading rumours about someone's sexuality, excluding someone from group activities because they are disabled and engaging in racist or sexist banter.
Victimisation occurs where an employee suffers detrimental treatment because they have made a discrimination complaint or brought a discrimination claim or because they have helped someone else to do so.
Discrimination arising from disability occurs where somebody is treated unfavourably because of something connected to their disability. For example, a disabled employee who has had a lot of time off work for disability-related reasons is dismissed because of their unacceptable level of sickness absence. An employer can defend the claim if it can show that the unfavourable treatment is objectively justified by a real business need and this could not be achieved in a less discriminatory way. An employer will not be liable if it can show that it did not know and could not reasonably have been expected to know that the employee had the disability.
Failure to make reasonable adjustments (for a disabled employee) occurs where a practice, policy or rule applied by the employer places a disabled employee at a substantial disadvantage compared to an employee who is not disabled and the employer fails to take reasonable steps to avoid the disadvantage.
Workplace Anti-discrimination Legislation
The Equality Act 2010 legally protects people from discrimination at work and in wider society. It replaced previous anti-discrimination laws with a single piece of legislation, making the law easier to understand and strengthening protection in some areas. Under the Equality Act 2010, it's unlawful to discriminate against someone because of a protected characteristic. The nine protected characteristics are as follows:
Discrimination - Protective Characteristics
Age
Disability
Gender reassignment
Marriage and civil partnership
Pregnancy and maternity
Race
Religion or belief
Sex
Sexual orientation
A person can also be protected from unlawful discrimination based on the protected characteristic of a family member. For example, if the partner of an employee is disabled then it will be unlawful to treat the employee less favourably because their partner is disabled. This is called discrimination by association or associative discrimination.
'Doyle Clayton are a fantastic firm. Their knowledge is extremely impressive. Within reason they are always available for advice and no matter is too small for them to deal with.' The Legal 500
Discrimination Work and Experience
From maternity discrimination to allegations of sex discrimination, we have dealt successfully with a wide range of discrimination issues including:
Acting for a US technology company in relation to the current leading case on 'banter' in the workplace. The Claimant was seeking a six figure settlement sum in respect of his claims of disability and perceived race discrimination. We successfully assisted our client to defend all of the Claimant's claims in the Employment Tribunal and the Employment Appeal Tribunal and secured a cost award against the Claimant
Acting for a credit referencing company in relation to claims of race discrimination, constructive unfair dismissal and unlawful deduction from wages. We successfully helped our client to defend all of the Claimant's claims in the Employment Tribunal
Acting for a large distribution company in defending claims of sexual harassment, constructive unfair dismissal and unlawful deduction from wages. We successfully argued that the Claimant's claims should be struck out on grounds of scandalous and vexatious behaviour and secured a cost award against the Claimant
Successfully defending disability discrimination and unfair dismissal claims for a major retailer at a five day final hearing, with the Employment Tribunal praising the Respondent in its judgment and noting how supportive the employer had been throughout the Claimant's employment
Conducting a formal investigation into allegations of bullying and harassment at a senior and executive level at a global engineering firm and producing a report and recommendations
Our Discrimination Solicitors
We have a large team of employment lawyers who have worked on many discrimination claims. We are also experts at negotiating and strive to settle matters quickly and in a satisfactory manner. Contact one of our discrimination experts today and we will be happy to help you.
Our Experts
Partner & Head of Reading Office
T: +44 (0)118 951 6760
Senior Partner & Head of City Office
T: +44 (0)20 7778 7221
Partner
T: +44 (0)20 3696 7173
"Simply put, she is excellent. Tina is practical, arrives at the right decision and provides honest feedback. Every time I have the business interact with her on a call, they always come away saying, 'wow, is she good." (Tina Wisener)
Why use Doyle Clayton?
Reputation – We have an outstanding reputation for delivering high quality advice to our clients who continue to use us time and time again. We are highly rated in The Legal 500 and Chambers and Partners and our clients have written excellent reviews about us and continue to recommend us.
Expertise – We have a large team of employment solicitors working from our offices throughout London, Reading, Oxford and the South West. We are fortunate to have worked with a wide range of employers from countless business sectors. This has resulted in a highly experienced team of discrimination experts with a bank of expertise.
Contact Doyle Clayton
If you require any assistance with a discrimination issue that has arisen in the workplace contact our friendly team on (0)20 7329 9090 or email us on info@doyleclayton.co.uk. If you leave a message we will return your call promptly. If you prefer, we can meet you at your business premises or provide our legal service by video call. Wherever you are in the UK, we can assist you.