Pension Law Solicitors
---
Legal Advice on Pensions - London & UK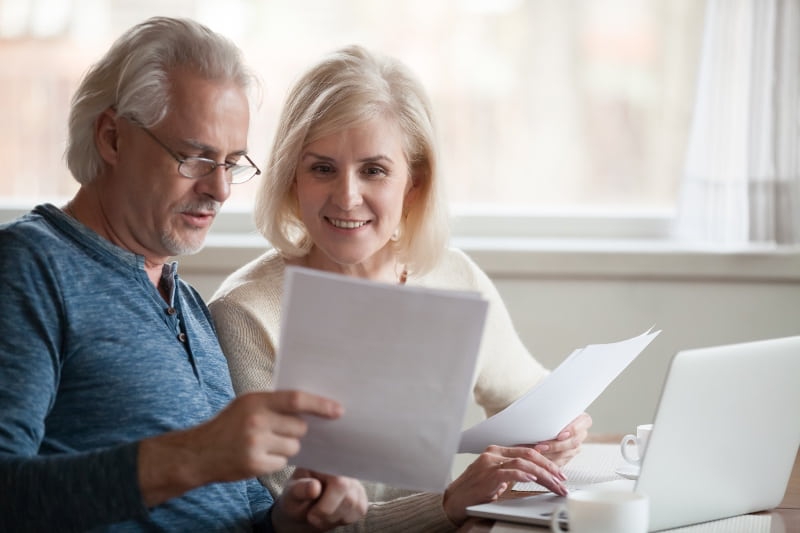 Specialist Pensions Solicitors
Your pension is the most important employee benefit after your salary. It is also a highly complex, regulated and changing area of the law. Are you a business about to restructure your employees' pension scheme? Are you an independent school thinking of leaving the Teachers' Pension Scheme? Perhaps you are a pension scheme trustee facing complex negotiations with your sponsoring employer and need assistance? We have an experienced team of pension law solicitors who can offer practical legal advice on a range of issues. Our approach is to offer advice in an easily understandable manner so that you fully understand the pension issues you bring to us.
Who can our pensions lawyers help?
Our pensions lawyers have advised UK businesses, individuals and trustee boards on the full spectrum of pensions issues for well over a decade. The sectors that we have advised include the media, professional services, retail, pharmaceutical, education, tech and healthcare. We advise on public sector pension arrangements as well as the private sector. This includes advising employers and individuals on the Teachers Pension Scheme, LGPS (Local Government Pension Scheme) and NHS Pension Schemes. As a result of working within a range of sectors, our knowledge of pensions legislation is very wide. Therefore, we are confident that we can offer our clients a first class service.
If you need help with your pensions issues, then please contact Andrew Campbell, or ring us on +44 (0) 20 7772 7235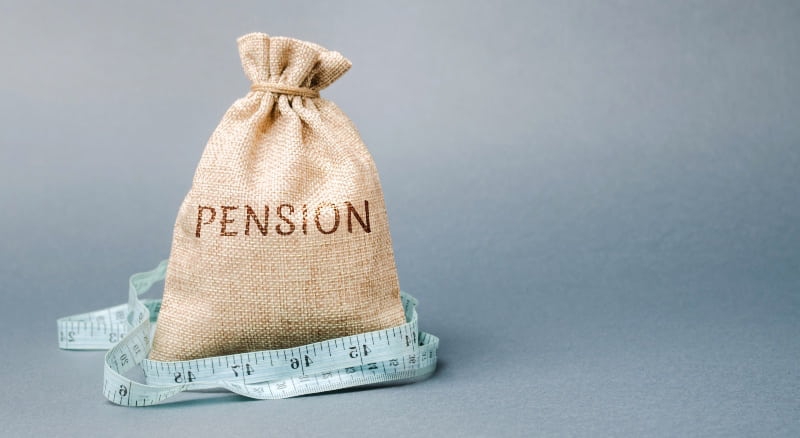 Pension issues we can help you with
We have extensive experience in advising clients on the full range of pensions issues. Andrew Campbell, a highly experienced specialist pensions lawyer, leads our team. He has over 15 years' experience at City firms. Andrew's team offer a full range of specialist pension services, including:
Pension Scheme Restructuring
Pension schemes are often the single largest creditor of a business. As a consequence, companies are progressively being forced to think creatively of ways in which they can restructure their pension deficits. This can reduce the pressure on their cashflow and move their pension liabilities off-balance sheets. Our team have experience in advising clients in this area of pension law. In particular, we understand the structures and steps which can be used to achieve a successful reduction of your pension liabilities.
Leaving the Teachers' Pension Scheme
With almost a quarter of independent schools having left the TPS (Teachers' Pension Scheme) since 2019, you may be considering your situation and, in particular, whether continuing to offer the TPS is still a sound business decision. If your school is considering leaving the TPS, then please contact us. We have a team of experienced education, employment and pensions specialists who can advise you throughout the whole process. Read more on leaving the TPS.
Benefit Redesign Exercises
Our experts can provide advice on how to reduce your company's pension costs. We can safeguard the benefits already promised to members. Moreover, we can look at different ways of supporting clients if they want to close their pension schemes. A successful benefit design change to a scheme will help control costs, protect pensions and promote the future success of the sponsoring company. We are happy to discuss the most suitable option for your company's pension scheme. Contact our pension law solicitors for more information.
Trustees take on a unique role in the UK pensions market, as guardians of members' pensions. They are effectively seen as a CEO of a large investment fund with multi-million pounds of assets sitting under their control. This requires Trustees (who are often lay employees themselves) to take detailed advice on their legal and fiduciary obligations either in relation to the ongoing operation of their scheme, or when entering into discussions with their employer. In addition, they may need to give advice on the Pensions Acts and Finance Acts so that the employer is fully up-to-date on all their obligations.
Public Sector Pension Schemes
Many companies find themselves participating in public sector arrangements, as well as having pensions in the private sector. This can be directly, or because they acquire a business and its staff as part of a public sector outsourcing exercise. Joining a public sector scheme requires detailed legal advice on the terms of participation. In addition, advice on pension costs may be required as well as advice on how to leave that scheme. So, if you are in the process of engaging with public sector bodies on pensions, you will need to seek appropriate advice which we can help you with.
Pensions auto-enrolment was introduced in stages from 2012 onwards. UK employers are obliged to offer their workers membership of a pension scheme. In addition, they have to pay minimum contributions of 3% of salary on their behalf. Although, on the face of it, this seems relatively straightforward, in practice, many companies have found that this raises a number of complicated issues. For example, issues such as workforce assessment, administrative compliance and also the treatment of earnings for pension purposes. Our experienced team can offer specialist pensions advice in all of these areas.
Unsurprisingly, pensions often give rise to complex disputes between companies, trustees and members. Our pension law solicitors are highly experienced in acting on pensions litigation matters. These range from member complaints to schemes, to complaints of maladministration before the Ombudsman. Our specialists have experience with High Court litigation and acting on litigation matters in reported cases.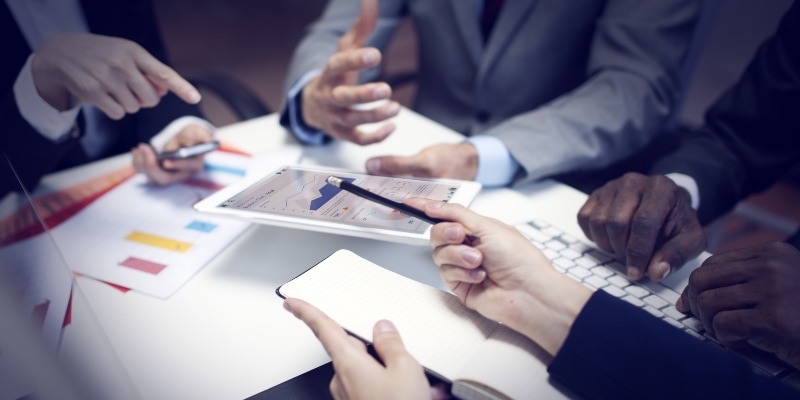 Pension Work - our experience
Our specialist pension law solicitors have an in-depth understanding of a variety of pension funds, schemes and structures. The team have worked with clients from different business sectors with great success. A few of our client successes are as follows:
– Restructuring a media business
We acted as lead adviser to one of the UK's oldest newspapers on its attempts to settle its pension liabilities (estimated to be in the order of £12 million – £13 million). This was achieved by way of a compromise with the Pension Trustee and the Pensions Regulator (tPR). In this case, we provided detailed advice on the regulatory and legal risks around entering into a compromise. This included advising on the conditions which tPR and the Trustee could expect to be met before a compromise could take effect. In addition, we documented and secured a clearance statement in relation to the matter from tPR. The successful delivery of this deal has allowed the newspaper to achieve a clean break on its pension deficit. As a result, the company is now starting to implement a long term turnaround plan, with a strong focus on its digital and international offering.
– Pensions de-risking – indexation switch
Our pension law solicitors provided advice to an international supplier of medical equipment. This was in relation to proposals to change its benefit design structure. It moved from RPI indexation to CPI as the basis for making increases to members' pensions. Historically, the fact that CPI has been significantly lower than RPI means that switching to CPI delivers significant, material cost savings to a scheme. In this case, the saving was believed to be around £4 million per annum. In conjunction with a flexible retirement offer which was being made to members, this put the pension scheme on a path towards a full insurance buy-out over the next few years. We advised on all company side aspects of these proposals. This included the legal framework for delivering an indexation switch, as well as providing detailed advice to the group's finance director on his conflicts position as a company director and a trustee of the pension scheme.
– Advising Trustee boards
Over the past 12 months, we have provided advice on a number of pensions issues to Trustee boards. We advised on the full range of ongoing issues in relation to their pension scheme. Of particular note was our advice to the Trustees of a high profile retail scheme. We supported members in transferring their pension benefits. This allowed de-risking of the scheme and enabled the company to move towards a pensions buy-out.
In addition to the above, you can see more examples of recent pension work on Andrew Campbell's personal page.
"Knows his stuff on pensions, and is able to commercially get to the heart of the matter." (about Andrew Campbell)
– Legal 500
Head of our Pensions Team
Andrew Campbell joined Doyle Clayton in 2017 and is head of the pensions team. He had previously worked in some of the most prestigious UK law firms, including Slaughter and May and Allen & Overy.
Andrew regularly advises clients on trust related matters, as part of his practice. This includes advice on the establishment of Employee Ownership Trusts (EOT), compliance with the related legal and regulatory requirements and staff engagement strategies. He has a particular interest and expertise in drafting trust documentation for corporate clients. Andrew and his team can offer advice on complicated points of interpretation as they relate to trusts.
Andrew is regularly in the media discussing pensions related news and issues – including the In-house Lawyer
If you wish to speak to an experienced pensions lawyer, get in touch with Andrew, on +44 (0)20 7772 7235, email him at Andrew Campbell or connect on LinkedIn
Why businesses choose Doyle Clayton
First, our reputation: we are highly rated by the legal directories, Chambers & Partners and The Legal 500. Our satisfied clients have written fantastic reviews about working with our pensions team.
Secondly, we are fortunate to have worked with a wide range of businesses. This has resulted in a highly experienced team with a bank of expertise in the pension sector.
Thirdly, communication – clear and straightforward advice from the start. We translate complex pension issues into a language that makes sense to you. It's crucial to make sure that you understand all your options.