Employee Ownership Trust (EOT) Services
---
Selling your Business to an EOT in the UK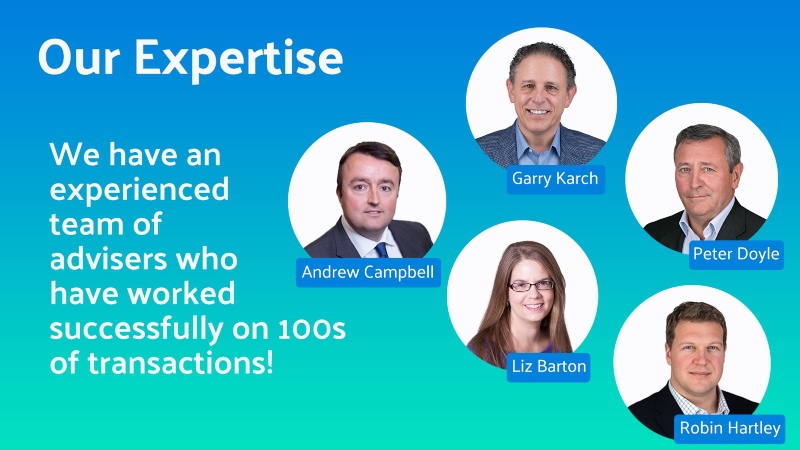 What is an Employee Ownership Trust?
Employee Ownership Trusts (EOTs) were introduced in the Finance Act 2014. For employees, the EOT gives them a direct interest in their future, and can result in greater productivity and innovation at work. They often become a more engaged and committed workforce. Furthermore, if the company is sold at some point in the future, qualifying employees will share in the sale proceeds.
Contact us (Garry Karch)
We Believe in the Employee Ownership Trust Model!
We believe in the model so much that we converted to it ourselves in 2019! What's more, we managed the EOT restructure ourselves making us experts in this area. We have been advising companies (with great success) ever since sharing our unique, first-hand experience with business owners. In the webinar below, Garry Karch (head of our EOT Team) speaks with Peter Doyle (Chief Executive of Doyle Clayton) who shares the journey the company made to become employee owned and the benefits of changing to the EOT model.
Timings - Find a certain section (without watching the whole webinar)
Interested in a particular area? Find the answer easily without watching the whole webinar (times are approx)
1. Minutes 0 - 1. Introduction
2. Minutes 1 - 4. Doyle Clayton's background
3. Minutes 4 - 6. Conversion to Employee Ownership Trust
4. Minutes 6 - 7. Converting to a limited company
5. Minutes 7 - 9. Ownership structure
6. Minutes 9 - 13. Next generation of shareholders
7. Minutes 13 - 15. Share ownership alongside the Employee Ownership Trust
8. Minutes 15 - 17. Other transaction options
9. Minutes 17 - 18. Valuation and value
10. Minutes 18 - 19. Fair market value
11. Minutes 19 - 20. Succession
12. Minutes 20 - 21:36. Succession planning
13. Minutes 21:36 - 23:40. Law firm specifics
14. Minutes 23:40 - 27. Vendor financing and raising third party capital
15. Minutes 27 - 32:20. Income tax free bonuses
16. Minutes 32:20 - 35:20. Management going forward
17. Minutes 35:20 - 37:30. Two years on (after becoming Employee Owned)
18. Minutes 37:30 - 38:40. Downsides of Employee Ownership Trusts
19. Minutes 38:40 - 40:40. Advice for taking a business into employee ownership
20. Minutes 40:40 - 41:29. Conclusion
Employee Ownership Trust - Services we provide
Our EOT services team works with vendors interested in selling their businesses to their employees using the Employee Ownership Trust model. Our team is unique in that we also work with clients throughout virtually all stages of a potential transaction.
We offer an initial FREE feasibility analysis
If you require advice on how to get the company valued we can support you. A professional valuation when setting up a trust is vital
Our team can support you in structuring and raising third party capital to support the EOT transaction
Our team can help you to implement tax-advantaged share schemes to incentivise key staff
If you need to obtain HMRC clearance, we can help
We can draft the necessary documents so that everyone's interests are protected
We also work with clients to build and develop an employee ownership culture both during the process and after the transaction
Contact Garry for a FREE copy of his EOT guide (or download from the link above). This practical guide offers a comprehensive overview of the Employee Ownership Trust, how it works and how it can benefit both vendors and employees. It answers the question, on a practical level, as to why the EOT may be the best solution for vendors looking at succession planning and transition alternatives.
We aim to ensure that vendors have a full understanding of the process and what's required. Most importantly, we explain their options clearly as they will be making, perhaps, the most important decision of their business life. We always include an initial free and no-obligation feasibility analysis at the start of the process using examples from real-life. In addition, we provide a detailed picture of what the transaction will look like and what's involved. As a result, potential vendors are able to make an informed decision about whether selling to an EOT is the right choice. This free analysis is always worth the time.
Structure of an Employee Ownership Trust
The Employee Ownership Trust is an indirect ownership model. When an EOT purchases shares, they are held in trust for the benefit of the company's employees. Under the EOT structure, employees never obtain direct ownership of shares held by the trust. They can, however, potentially participate in tax-advantaged share schemes such as Enterprise Management Incentive (EMI) and Share Incentive Plan (SIP) schemes.
A typical Employee Ownership Trust transaction structure is shown on the diagram above. The overall structure will be the same, whether the transaction is financed using all vendor financing or a combination of third party and vendor financing. An explanation of each numbered item is as follows.
The Employee Ownership Trust structure (diagram above) explained in detail
The Employee Ownership Trust (EOT) borrows money from a third party lender with company guarantee (senior or subordinated debt) and/or enters into vendor loan agreements.
Third party lender/vendor take security (a charge) over company assets; third party lender can take charge over shares as well.
Company makes contributions (gifts) to the EOT so it can service its debt obligations to third parties or vendors.
The third party and/or vendor loans to the EOT are repaid over time through the contributions made by the company to the EOT from distributable reserves.
Vendors sell up to 100% of shares to the EOT for cash (excess cash and/or third party loan proceeds) and vendor loans and pay no Capital Gains Tax on the proceeds from shares sold in the tax year the EOT acquires a controlling interest.
The EOT pays for shares with excess company cash, proceeds from third party financing and vendor loans; EOT receives cash to service debt through gifts from the company.
Employees are eligible to receive income tax-free bonus payments of up to £3,600 per employee per annum; not a requirement.
As an incentive to align interests, the company may issue shares or options to key managers or staff as a whole; not a requirement.
A key takeaway from the transaction diagram is that the loan is shown as being made to the trust. This is the most common structure of an Employee Ownership Trust in our experience.
What types of businesses do we work with?
EOTs can be used by businesses in many different sectors for a variety of reasons. Are you thinking about selling your business in order to release some of the capital? Are you looking to retire and want to sell your business to your own employees? Perhaps you want to re-structure your business in a more tax efficient way? Are you looking for help with capital and an employee buy-out seems like the best option? Selling part of your business to an EOT can be a great option.
Businesses both small and large have benefitted from selling to an Employee Ownership Trust. Our experienced team have worked with restaurants, factories and electrical contractors as well as many other industries. From fashion and music to healthcare and publishing companies, a growing number of company owners are considering the benefits of setting up an Employee Ownership Trust.
Is an Employee Ownership Trust right for your company?
- Advantages for the business owner as well as for the employee
This popular business structure has many advantages for both the business owner and the employee. From generous tax benefits for the vendor to a sense of inclusion for the employee, there can be many benefits for both the vendor and the employee. Therefore, it is well worth considering an EOT as a future business structure.
Advantages of an Employee Ownership Trust (EOT) for the vendor
The company remains independent and vendors can create an enduring legacy
Time to complete is generally less than third-party sale alternatives. For example, this can be as little as 8-12 weeks compared to 9-12 months for a third party sale
Transaction expenses tend to be much lower
Vendors sell at fair market value with greater certainty of completion, as they control the major aspects of the transaction
No need to engage with third party buyers which can be a distracting process. Furthermore, the vendor does not have to share information with competitors
May provide a competitive advantage with respect to attracting and retaining key staff
Sale of a controlling interest in a company to an EOT is exempt from CGT (Capital Gains Tax)
As of April 2020, sale proceeds do not deplete the Business Asset Disposal Relief (formally known as Entrepreneurs' Relief allowance), which has been reduced from £10,000,000 to £1,000,000
Excess cash may be distributed to the vendors tax-free as part of equity value
In the UK, Matrix Evidence published a document called The Employee Ownership Effect: A Review of the Evidence. The study was done in conjunction with and sponsored by the John Lewis Partnership, The Employee Ownership Association and Circle Health Limited.
One of the key findings is that there are benefits where employee ownership is delivered effectively. It is one thing to sell to the employees through an EOT or ESOP structure and another to sell with a high level of employee engagement. One study found that the maximum benefit occurs when companies are sold to the employees and a high level of employee engagement and involvement was encouraged. Selling to the employees without a high level of employee engagement produced little benefit, as did encouraging a high level of engagement and involvement without employee ownership.
The consistency of the findings with respect to employee ownership demonstrates that its benefits aren't limited to a particular employee ownership model or country. The benefits are universal in nature. Employee ownership works best when done for the right reasons, not just for the tax benefits to vendors that may be in place at any particular time.
Read more on how selling your business to an EOT can work financially to your advantage
Read more on why selling to an EOT could be right for your business
Read our article on CGT revisions and the impact on the EOT Structure
Advantages of an Employee Ownership Trust (EOT) for an employee
Can provide long-term stable ownership which can preserve jobs
Employees can have 'a voice' in how the business is run giving them a sense of fulfilment and achievement. This can improve the morale of the company resulting in higher productivity and profitability
Employees may also qualify for tax-advantaged share schemes such as EMI options (individuals) or Share Incentive Plans (all employees)
Employees in a company controlled by an Employee Ownership Trust qualify for income tax-free bonuses up to £3,600 annually (National Insurance Contributions apply). More on this further down this page.
If the company is sold at some point in the future, qualifying employees will share in the sale proceeds
It's important to note that Employee ownership works best when done for the right reasons.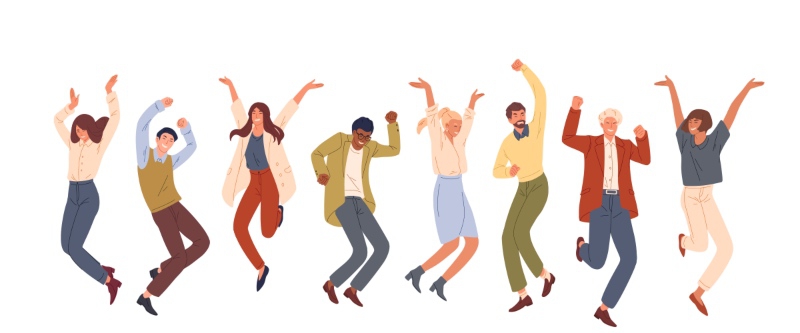 Employee Ownership Trust (EOT) FAQs
We answer some questions we frequently get asked by clients who are thinking of converting to an Employee Ownership Trust model. Contact Garry Karch if you have a question that is not answered here and we can help you.
Some well-known examples of Employee Ownership Trusts include:
Richer Sounds: Departing CEO Julian Richer granted his 500 staff a 60% stake in the business. In addition, he gifted £1,000 to every employee, for every year they had worked at the company.
John Lewis: This department store chain (along with Waitrose) has 84,500 employees who collectively own 100% of the company.
Aardman Animations: The Oscar-winning animation studio behind Wallace and Gromit has 130 staff across its two Bristol offices. It remains an independent company, despite approaches from Hollywood studio DreamWorks.
Mott MacDonald: Global engineering consultancy Mott MacDonald has more than 16,000 staff. 3,000 of those are employee shareholders who can vote on company matters. It claims the lack of external shareholder influence gives it "independence" and "freedom" to choose the work it takes on.
Who will get an employee tax-free bonus and how much will it be?
Companies owned by an EOT are permitted to pay income tax-free bonuses of up to £3,600 per employee annually. If an employee happens to work for two EOT controlled companies, the employee would be eligible to receive up to £3,600 from each company. The frequency at which this would happen in the real world is very low.
Many share scheme advisors have advocated increasing this amount to take inflation into account. An increase, according to the Finance Act, can be made by the Treasury alone but a reduction of the amount requires approval of a resolution approved by the House of Commons.
To be considered a qualifying bonus payment, one that is income tax-free to the employee, the payment must meet the following criteria:
It is not part of regular salary and wages and doesn't replace regular salary and wages.
The overall scheme must meet the participation requirement and the equality requirement.
The company must meet the trading requirement.
The company must meet what is called the indirect ownership requirement, i.e., it must be controlled by an Employee Ownership Trust.
It must meet the office-holder requirement. This is similar to the participation requirement in that number of directors, other office-holders and employees connected to these two classes cannot exceed 2/5 of the total employees of the company.
The company cannot be a service company, which is defined as a company primarily involved in providing employees to other businesses on a leased basis. Under this model, the employee works for company B, but remains employed and paid by Company A. Company A would be the service company in this example.
The payment cannot be an excluded payment. This is a payment under the Act where the employer and employee agree that the employee will receive the payment rather than some other form of employment income. This also applies when an employee agrees to give up the right to receive some amount of general earnings in return for the bonus payment. These are very similar points, but are listed separately in the Act. Long story short, the bonus payment cannot replace regular employment income.
When payment is made to a former employee, it must be made in the 12 months that begins with the day employment ended.
If these criteria are met, the bonus payment will be income tax-free to the employee, but will still be subject to both employee and employer NICs.
What happens to the vendor after selling to an EOT?
"Given that there is no requirement that vendors step down following the sale to an EOT, most continue to run the company from an operating perspective for a reasonable time post-completion. Not only does this provide for management continuity and increase the chances the company remains successful, it also provides vendors with the ability to monitor and manage performance which increases the chances that the deferred consideration that will be part of any transaction will be paid as agreed."
Taken from Garry's book EOT – A Practical Guide to the Employee Ownership Trust - a comprehensive overview of the Employee Ownership Trust, how it works and how it can benefit both vendors and employees. Contact Garry for a copy of his FREE book gkarch@doyleclayton.co.uk
Should employees become involved in the EOT transition process?
There is no legal obligation to involve employees in the sale of the company to an EOT, but it is important to involve them in some way. A vendor who doesn't is likely more concerned about the CGT relief available in an EOT sale than in doing what is potentially in the long-term interest of the company and its employees. Experience tells us that the company will not perform as well as it could nor will it generate the same level of benefit to employees compared to other EOT-owned businesses where there is greater employee engagement and involvement. Involvement can occur prior to the transaction completion or as part of the rollout and implementation, but to neglect to involve the employees and solicit input decreases the chances of maximising the benefits of transitioning to employee ownership. It is important to differentiate between awareness and involvement. Simply making employees aware of what is transpiring is different from involving employees with what is going on. We are advocates of involving employees in the process.
In all but the smallest businesses, it is not practical to allow all employees to voice their opinions and provide their thoughts and ideas directly to management. In many cases it will be much more effective and efficient to establish some type of representative employee body to represent the employees' interests to management and the trustees. This employee council will be able to serve as a bridge between employees and management and serve to facilitate open communications within the business. Read more on this matter in Garrys FREE book. Contact Gary for a copy on gkarch@doyleclayton.co.uk
How is the sale of a business to an EOT funded?
Free cash on the balance sheet
With a loan from the vendor - the EOT trustees borrows money from the vendor with a company guarantee. The loan is repaid to the vendor over time
With a loan from the bank - A sum of money is borrowed from the bank and the trustees repay this to the bank over time
See information on using vendor financing
How is the business valued?
The EOT's trustees need to agree a fair price with the vendors. An expert share valuation may need to be carried out. Our EOT team will be able to advise you further on this.
What happens if there is a disqualifying event?
Employee Ownership Trust: A disqualifying event occurs if:
The company ceases to meet the trading requirement,
The trust settlement ceases to meet the all-employee benefit requirement,
The Employee Ownership Trust no longer owns a controlling interest in the company,
The participator fraction exceeds 2/5, or
The trustees act in a manner contrary to what the all-employee benefit requirement mandates.
It is difficult to stumble into a disqualifying event. For virtually all of the events listed above, it would generally take a proactive measure to create a disqualifying event, so in most cases the likelihood of this occurring is small.
The CGT relief afforded the vendors in a sale to an EOT can be "clawed back" from the vendors if there is a disqualifying event in the tax year the transaction occurs or the succeeding tax year. After the end of the succeeding tax year, any CGT relief claw back is made from the trust, not the vendors.
Where can I get more information?
Contact our expert Garry Karch for a no-obligation and friendly chat on 07308 722299. He can answer any questions you may have.
Some places where you can find out more information on Employee Ownership Trusts include:
The Employee Ownership Association – EOA (www.employeeownership.co.uk) – most UK businesses that become employee owned are helped to do so by the EOA.
Government Guidance for Businesses and Employees – https://www.gov.uk/employee-ownership
What are the criteria for setting up an EOT?
If you are considering whether an Employee Ownership Trust is right for your business, it is worth noting the following:
Your current company should be a trading company or part of a trading company
All employees must benefit from the scheme and be treated equally
The trust should own 50% of the capital of the business at all times
A new business can follow an EOT structure
EOTs can be combined with EMI options or other tax-advantaged share schemes
"Garry has proved himself to be the leading banker for Employee Ownership Trusts in the UK, allying American experience to evolving British practice. With charm and expertise Garry has made it possible for British business owners to sell to employees at a fair price."
- Malcolm Hurlston CBE Chairman Employee Share Ownership (ESOP) Centre
Success Stories - Some EOT case studies
Garry Karch is one of the UK's leading advisers on Employee Ownership Trusts. A 30-year career has seen him complete over 150 transactions in the UK and the US with a combined value of more than £750m. Some of these projects include:
Advising on the sale of a restaurant chain in East Anglia to an Employee Ownership Trust. This included structuring the transaction and conducting a full process to raise capital to support the transaction
Advising a metal fabrication business in the Northeast of England with respect to a sale of the business to an Employee Ownership Trust. The transaction included the valuation of the business. In addition, this sale included the structuring of vendor loans on the same terms and conditions that third-party lenders would provide
Working with the vendors of an Essex-based electrical and mechanical contractor on the sale of the business to an EOT. This also included the business valuation and overall transaction structuring
"To the point ... free of technical jargon. Just what I needed to share with my colleagues to help us understand what lies ahead as we embark on our journey into Employee Ownership" - Client
Garry Karch - head of our EOT team
Garry is head of Doyle Clayton's EOT team. He has vast experience working on EOT projects both in the UK and abroad and is an expert in his field. If you are thinking of selling your business to an Employee Ownership Trust, Garry and his experienced team can help you. Our EOT specialists will manage the entire process - from structuring the transaction to raising the capital to support the sale to the EOT through to completion.
Garry is a regular conference speaker on EOTs, a social media commentator and author.
For more information on Garry, please visit his personal profile page.
Call Garry on 07308 722299 or email Garry on gkarch@doyleclayton.co.uk.
Check Garry's calendar and Book a call with Garry Karch
Useful Resources on Employee Ownership Trusts
Webinars
1. Welcome to Employee Ownership Trusts (EOTs) - Selling Your Business to its Employees.
In the 45 minute webinar, Garry Karch introduces EOT's and the advantages owners have when selling their company to its employees over venture capital or a trade sale.
3. Garry Karch talks with Malcolm Hurleston CBE.
Malcom is the founder of The Employee Share Ownership (Esop) Centre which was set up in 1987. The Centre draws from over 30 years of experience to inform, lobby and research in the interest of developing all forms of broad-based employee share ownership plans in the UK and Europe. It works with governments, the European Commission, businesses and employee organisations to build widespread support for employee share ownership.
Articles
EOTs and CGT Relief - selling to an EOT NOW EVEN MORE COMPELLING
CGT - the rumours are circulating
FREE Employee Ownership Trust guide - become an expert!
Garry Karch's guide EOT – A Practical Guide to the Employee Ownership Trust is a 'must read' for any business thinking of reverting to an EOT business structure.
This practical guide outlines why an EOT may be the best solution for vendors looking at succession planning and transition alternatives. Containing lots of useful information and examples, this guide:
Gives an overview of what an EOT is
How an EOT can benefit both employers and employees
Financing the EOT
Role of EOT trustees
Get in touch with Doyle Clayton
If you are thinking about selling to an EOT, we can help. To make contact call us on +44 (0)20 7329 9090 or email us at info@doyleclayton.co.uk and we will call you. Please leave a message if you can't get through. We will respond quickly to all enquiries.
We are also happy to advise you by video call. One of our team can often advise you on the same day you contact us.