Anita de Atouguia
Partner & Head of Immigration | London (City)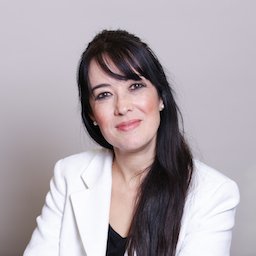 Anita has specialised in immigration law for approaching 20 years and is one of the UK's leading immigration experts. She joined Doyle Clayton in 2012 to set up its Immigration service having worked in the immigration practices of some of the UK's best known full service law firms including CMS and Lewis Silkin.


"I have nothing but great things to say about Anita De Atouguia. She is knowledgeable, creative, timely and organised. She makes me feel like I am her only client. I never send her something and wonder when I am going to hear from her. Anita is my go-to for all immigration matters."

"Anita de Atouguia is a really valued partner to the business. She is always available to help. We have worked with her for years and really appreciate her help."

"Working with Anita de Atouguia has been a really positive experience. She listens well and executes any instructions with clarity and in good time. Anita has an empathetic but pragmatic approach to her work, which means you can have clear and informed discussions about the complexities of immigration law. I have leaned heavily on her knowledge and expertise these past couple of years and I have found this invaluable."

"Anita de Atouguia heads the business immigration practice and has 'staggeringly high knowledge and interest' in this complex area (immigration)."

"Anita de Atouguia instils complete confidence.... and is 'very knowledgeable'."

"Anita de Atouguia, is adept at handling global mobility projects for businesses and experienced in handling sponsor licence applications, Tier 2 applications and Tier 5 applications."
(The Legal 500)


"Anita is a brilliant lawyer, whose knowledge and commercial acumen make her the perfect fit for businesses who need to manage their immigration issues strategically."
(Natasha Gya Williams. Director at Gya Williams Immigration)

"Anita de Atouguia advises corporates and individuals on a range of business immigration matters. She has significant experience in sponsor licence issues and Tier 4 and 5 visa applications."

"Anita is client-focused, deeply experienced, attentive and efficient."

"She is very knowledgeable and is able to translate this into a language that the client can understand."

"Anita de Atouguia is fantastic!"

"Anita is amazing. She's very sharp, knows her area of expertise and extremely good at communicating what's required. I think that she works well with anyone."

"I've no doubt our success was due to Anita knowing the process so well and the best method. She has some very useful contacts."

"Anita was there at the top, in case we felt we were not getting the service at the desired level and for senior advice. The service was excellent."

"Professional and thorough, with great communication and a personable manner."

(Chambers Guide to the UK Legal Profession)


Throughout her career, Anita has helped organisations (including law firms) set up and expand in the UK - getting the licences, sponsorships, visas and permissions needed to enable the people that they want as well as their families to work, live and also study in Britain. She has also helped many well-known entrepreneurs, investors, actors, celebrities and sports people as well their relations (including foreign husbands/wives/spouses, civil partners, fiance(es), proposed civil partners, children and adult dependants) and personal advisors come to the UK, extend their stay - with many remaining permanently (Indefinite Leave to Remain), be naturalised and become British citizens and UK passport holders.
Under her leadership the firm's Immigration team has built a reputation for its "refreshingly straightforward" approach and is regularly described as "excellent" and "outstanding in a really complex area", and as having "more professional and expert staff than other firms".

Key relationships include -
Inward investment agencies - for many of the UK's inward investment agencies, Anita remains the immigration expert that they recommend to businesses setting up and expanding into the UK. A particularly strong relationship exists with London & Partners – the capital's inward investment agency which regularly asks Anita to help their clients. She also manages the firm's relationship with the Department for International Trade (formerly UK Trade & Investment) (www.gov.uk/government/publications/inward-investor-support-directory).
UK Home Office - Anita is particularly well connected within the UK Home Office ensuring that all of the firm's immigration clients have their applications processed, dealt with and approved quickly. In the rare case where a visa or licence application is not immediately granted, her knowledge and experience of dealing with Home Office officials and in particular of the flexibilities, exceptions and exceptional circumstances that exist are used to challenge Home Office decisions or where more effective make new applications and get clients into the UK with minimal delay or disruption.

Examples of Anita's long term clients -
Abbott Mead Vickers (AMV BBDO), a well-known international creative advertising agency which she has advised for over 10 years. During this time Anita has assisted the company with preparing work permits under the old work permit scheme, advised on the old A8 Worker Registration Scheme and Accession applications for A2 nationals, guided it through the Points-based system which came into force in November 2008 including on Tier 2 visas for their award winning creative teams and advised on Tier 5 Creative visas for actors appearing in advertisements. Particular highlights include:
| | | | | | | | | | | | | | | | | |
| --- | --- | --- | --- | --- | --- | --- | --- | --- | --- | --- | --- | --- | --- | --- | --- | --- |
| | | | | | | | | | | | | | | | Pamela Anderson's Tier 5 Creative visa to act in a "Walker crisps" advert filmed in Sandwich, Kent. | |
| | | | | | | | | | | | | | | | Advising on the "Snickers" TV advert featuring "Mr Bean" (Rowan Atkinson). This involved visas for foreign national actors with specialist martial arts/stunt wire skills where Anita advised on the Tier 5 Creative route and liaised with Equity - the actors trade union, to ensure AMV had thoroughly searched the resident labour market and complied with this mandatory immigration requirement before considering hiring any of these specialist performers from abroad. | |
Stripe Payments, a leading international online payment processing company for internet businesses. The company was directly referred to Anita by London and Partners in March 2013. She was initially instructed to help their lead sales manager's Mexican national fiancée to relocate to the UK under the EEA family visa route. The business subsequently required his services elsewhere, but having realised the UK's potential established a permanent presence with Anita guiding them through the process of successfully obtaining a UK Sponsor Licence. She continues to assist Stripe helping it to recruit international talent into its UK operations, as well as transferring their employees to the UK from overseas offices.
Global technology and engineering business Yamaha, where she advises on Tier 5 Temporary Worker applications for various famous musicians (in the last year this included - trumpeter Allen Vizutti, jazz trumpet player Eric Miyashiro, American jazz trumpeter Wayne Bergeron and classical jazz artist Rex Richardson) to enable them to enter the UK to perform at Yamaha events and externally using Yamaha products (including performances at the prestigious Ronnie Scott's Jazz Club). Anita has recently been advising the business on sponsoring senior managers and directors to transfer to the UK under their Tier 2 Intra-company Transfer (ICT) licence, as well as providing support and advice for their overseas staff to enter as visitors to obtain crucial training at a key audio engineering studio in the UK. Having musicians endorse their products and perform with them in Britain is a key part of Yamaha's UK strategy. The ICT link is an important development for Yamaha's business both in the UK and across Europe.
Many businesses where she has helped to successfully challenge illegal working civil penalty fines. The civil penalty legislation was first introduced over a decade ago, and one of Anita's many high profile successes includes challenging a £50,000 fine (at that time the charge was £10,000 per illegal worker) for a well-known casual dining restaurant chain. Anita realised when reviewing the start dates on the employees employment contracts that the fines were not enforceable as the employees had been hired before the civil penalty regime came into force on 29 February 2008. Following detailed representations, the Home Office quickly cancelled the fine and removed the client's name from their "name and shame list' on their website. The client had been subject to many unannounced raids, mainly intelligence led on the basis of employees working on fraudulent documents of "Jason Bourne quality" which were difficult to spot. Anita subsequently provided regular illegal working compliance training at both head office and in store for managers ensuring that the client was able to quickly identify the correct right to work documentation and carry out the proper checks ensuring compliance and avoiding fines as well as damaging publicity.
Anita's recent work advising organisations includes -
Continuing to advise Canadian law firm McCarthy Tetrault regarding Tier 2 sponsorship matters including in relation to an annual associate recruitment programme, supporting and training their new head of HR and advising on Prevention of Illegal Working and Compliance.
Assisting a London based hedge fund with a complex extension application for a high net worth individual migrant on a Tier 1 (Entrepreneur) visa.
Advising a multinational cigarette and tobacco manufacturing company on VIP business immigration issues and in particular in relation to moving senior executives abroad and also new hires.
Advising a well-known international law firm on corporate restructuring issues, TUPE transfers from the immigration side, complex PBS reporting, record keeping as well as compliance.
Advising international law firms on various immigration issues regarding their international lawyers working and living in the UK as well as also advising their clients.
Advising a number of start-up companies on the visa routes for Entrepreneurs and for Representatives of Overseas Businesses.

Individuals recently helped with complex immigration issues include -
A high net worth individual and his family wanting to come to the UK to set up a sports-related business. This required both considerable expertise and creativity - Anita was able to register his wife as a British citizen, enabling the client to apply for a spousal settlement visa; she also obtained a UK ancestry visa for his daughter through her UK-born grandmother, which enabled the daughter's husband to accompany her to the UK as a dependant spouse.
Advising a South African national, a former Wales international rugby union player, with his Tier 1 (General) Highly Skilled visa enabling him to play at regional level in Wales. Anita later advised on his British spousal visa application to enable him to secure settlement in the UK pre 9 July 2012 Rule changes. With the proper visas in place, he successfully progressed his career from a Welsh regional club to playing international representative rugby.

Outside of client work -
Much of this Anita spends sharing her UK immigration expertise and knowledge via social as well as national media. She is regularly in the broadsheets including The Guardian as well as specialist legal press – most recently The In-House Lawyer discussing developments in the UK immigration system and how it can be streamlined, made fairer and less costly for the tax payer. Outside of this she regularly delivers training on compliance with the UK Home Office's Prevention of Illegal Working regime and the on-line Sponsorship Management System. She also continues to be an in-demand speaker appearing at events including www.healthwellbeingwork.co.uk (Birmingham NEC) and regularly presenting on the immigration impact of employing EEA workers as a consequence of Brexit.


Recent articles include -
Why EU nationals should apply for a permanent residence document now to protect their immigration status!
Yours sincerely, Theresa May.
UK Digital Border Transformation – say goodbye to landing cards!
Attracting the brightest and best, but how?
Renewing Your Sponsor Licence: Get Your House in Order First.
Passport, check. Money for border fees, check.
One Korma and Your Passport Please…

Technical immigration updates include -
Retrospective changes to absence rules affecting Points-Based System migrants.

Experience and qualifications -
Qualified (converted to UK Solicitor qualification) in May 2008
Qualified in South Africa as an Advocate of the High Court in August 2000
Specialist in Immigration Law since 2000

Education and professional memberships -
University of the Witwatersrand - Bachelor of Arts (BA); Bachelor of Laws (LLB); Master of Laws (LLM) with distinction
British South African Lawyers Association (BSALA)
Immigration Law Practitioners Association (ILPA)

Languages -
English, Afrikaans and (basic) Portuguese