Statement of Changes to the Immigration Rules published
---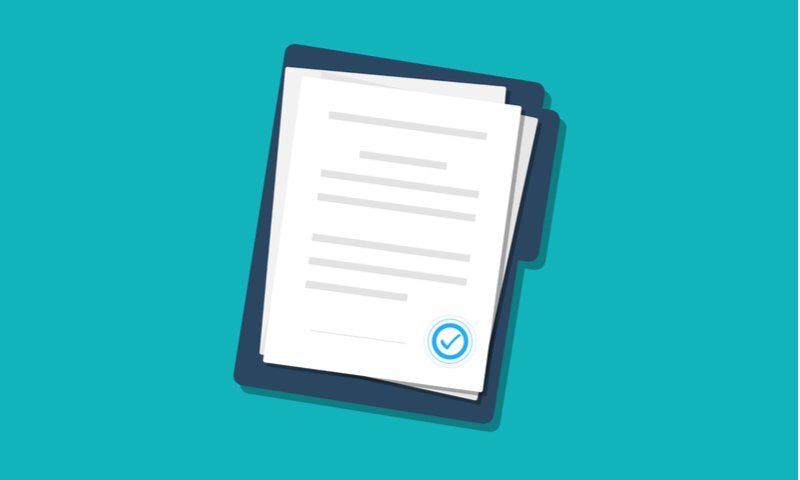 Home Office publishes a Statement of Changes (SoC)
The Home Office has published a Statement of Changes to the UK's Immigration Rules. Running to 186 pages and supplemented by an Explanatory Memorandum, the statement introduces substantial amendments to a broad range of immigration provisions, most of which will come into force from 6 October 2021.
The most significant changes include:
Correction to make it clear that a sponsor must be A-rated to certify maintenance for Skilled Worker visa applications.
Amendment to clarify that in-country applications will be treated as withdrawn where the applicant leaves the common travel area before a decision is made.
Incorporation of some Covid-19 related concessions into the Immigration Rules, where they previously appeared as guidance on a separate website.
Withdrawal of the provision that previously allowed EEA nationals to enter the UK with a national identity card (with some exceptions).
Amendments to the Afghan re-settlement scheme with the intention of providing further support to qualifying Afghan citizens.
Launch of a new Sportsperson visa (replacing T2 and T5 Sporting visas under the old Rules).
Changes to the criteria for the Global Talent visa route, including an expansion of the list of "prestigious prizes" that enable applicants to qualify without the need for an endorsement.
Amendments to the EU Settlement Scheme, allowing family members to apply whilst in the UK as a visitor.
Re-branding of the Youth Mobility Scheme and adding Iceland and India to the list of qualifying countries.
Changes to the visitor rules to clarify permitted activities.
Other amendments have also been introduced, including several minor or technical changes to the wording of the Rules, which are not within the scope of this article. Here we will look at the most important points in more detail.

Only A-rated sponsors may certify maintenance for Skilled Workers
Under the existing Immigration Rules, applicants in the Skilled Worker visa category need to meet a financial maintenance requirement, either by way of cash savings or having a Sponsor which certifies that they will, if necessary, maintain the applicant up to the end of the first month of their employment.
The Statement of Changes (SoC) does not alter this requirement, but clarifies that only a sponsor holding an A-rated licence with the Home Office may provide such certification. This means the sponsor must have a good record of meeting their sponsor licence obligations and has not been "downgraded" to a B-rating by the Home Office.

Withdrawn applications
The SoC will introduce significant changes to the general provisions of the Immigration Rules (contained in Part 1), including the circumstances in which an in-country application will be treated as withdrawn.
The new rules will make it clear that leaving the common travel area (CTA – the UK, Republic of Ireland, Isle of Man and Channel Islands) at any time from the point at which an application has been submitted will result in an application being treated as withdrawn. The current rules are ambiguous, precluding departure from the CTA only after "proof of identity is provided", suggesting that an applicant may travel between online submission of an application and attendance at a biometrics appointment.
This amendment removes any ambiguity – travel outside of the CTA is not permitted at any point after an application has been submitted; otherwise the application will be automatically treated as withdrawn.

Covid-19 concessions
Since March 2020, the Home Office has introduced a number of concessions to mitigate against the impact of the Covid-19 pandemic on individuals' immigration status or pending applications. The SoC incorporates some of these concessions into the Immigration Rules, where previously they appeared separately as guidance.
The concessions that now appear within the Rules are:
Tier 1 (Entrepreneur) migrants may still extend their visas without the usual need to demonstrate that jobs created have existed for a minimum period of at least 12 months.
EEA nationals who have accrued excessive absences from the UK as a result of Covid-19 will not break their continuous residence and therefore continue to qualify for status under the EU Settlement Scheme (EUSS). However, from 6 October 2021, the temporary concession to this effect outside Appendix EU, as currently set out in caseworker guidance, will cease to operate.
Skilled Worker migrants who were allowed to start working for a new sponsor while their application was pending will be able to include the time spent waiting for a decision towards the five-year qualifying period for settlement.

EEA nationals not permitted to enter the UK with ID cards
From 1 October 2021, EEA and Swiss citizens will no longer be able to enter the UK with national identity cards but will instead be required to produce a passport as proof of nationality at the border. This reflects the UK government's intention that the Immigration Rules should apply equally to all nationalities (other than British and Irish citizens).
Importantly however, EEA nationals (and their family members) with status under the EUSS will be exempt from this change and may continue to use their EEA national identity cards to enter the UK.
This change is therefore likely to primarily affect Europeans seeking to enter the UK as visitors, as well as visa holders in other categories (such as Skilled Workers).

Afghan re-settlement scheme
The statement introduces significant changes to the existing Afghan re-settlement scheme, intended to provide further support to current and former Afghan local-employed staff (LES). Qualifying applicants will:
Be able to apply from outside of Afghanistan, where previously the scheme was only available to those in Afghanistan.
Be granted indefinite leave to enter the UK once approved, replacing the 5 years limited leave currently granted. Those already in the UK with limited leave to remain under the scheme may apply to "upgrade" their status to indefinite leave to remain.
The grounds on which an application under this scheme may be refused will also be reduced to cover "general grounds for refusal" only, as found under Part 9 of the Immigration Rules.

International Sportsperson visa
The Home Office is introducing a new visa category to replace the existing T2 Sportsperson and T5 Temporary Worker (Creative and Sporting) routes. Currently the two visa categories exist to distinguish those coming to the UK for a fixed-term assignment of 12 months or less, and those relocating permanently or for longer periods of time.
Under the new rules a single, comprehensive sportsperson visa route will be introduced, with the intention of implementing a "points-based system", in line with other areas of UK immigration law. Applicants will require endorsement from a Sports Governing Body, as well as a Certificate of Sponsorship from their club. Those seeking a visa of more than 12 months will need to meet the English language requirement (to "A1" standard).

Global Talent visa
To qualify for a Global Talent visa, applicants generally require endorsement from an endorsing body, proving that they have "exceptional talent or exceptional promise" in their relevant field (such as digital technology, science, engineering, humanities and medicine).
The Home Office will implement changes to this visa category, expanding the "endorsement criteria" and "evidential requirements" to qualify, following feedback and recommendations from the endorsing bodies. Broadly the changes will have the effect of making it easier for applicants to meet the criteria.
Applicants that hold a relevant "prestigious prize" are already able to qualify for a Global Talent visa without the need for an endorsement; the new rules will expand the list of prestigious prizes, roughly doubling those which will be eligible.

EU Settlement Scheme
The rules will be amended to allow family members of EEA citizens to apply for status under the EUSS whilst in the UK as a visitor. However, from 6 October 2021, the temporary concession to this effect outside of Appendix EU, as currently set out in caseworker guidance, will cease to operate.
Technical changes have also been made to this part of the rules to reflect the passing of the 30 June 2021 deadline for applications to the EUSS, though the rules do make it clear that a late application can still be made where there are "reasonable grounds" for having missed the deadline.

Youth Mobility Scheme
This visa category has been re-branded from "T5 (Temporary Worker) Youth Mobility Scheme" to simply "Youth Mobility Scheme".
Iceland and India will be added to the list of eligible countries; the former with an allocation of 1,000 places and the latter with 3,000 places on an "invitation to apply" (or lottery) basis. The requirements for Indian nationals will also be more onerous, as they are additionally required to show that they:
Hold a qualification equivalent to undergraduate degree level or above, or
Have a minimum of three years' work experience in a role equivalent to an occupation listed on the UK's shortage occupation list.
These changes will come into force from 1 January 2022.

Visitor rules
The visitor rules will be updated to clarify that students may come to the UK to undertake:
Activities relating to a course they are studying at a UK institution from overseas via distance learning.
Electives with a UK higher education provider, where studying nursing overseas.
Research at a UK research institute, as part of a course of study they are undertaking overseas, provided a formal partnership exists between the higher education provider and the research institute.
In addition, the list of "permitted activities" will be amended to clarify that employees of overseas manufacturers or suppliers may "install, dismantle, repair, service or advise on machinery, equipment, computer software or hardware" in certain circumstances, while in the UK as a visitor.

Conclusion
The latest SoC is lengthy and introduces a substantial number of changes to the UK's Immigration Rules, some of which will have a significant impact on visa application processes. Given that this is the tenth such change in the past two years, keeping up to date with the ever-changing immigration law landscape has become a near-impossible task.
For help with the latest immigration law updates, please get in touch with Anita de Atouguia, Head of Business Immigration, David Ritchie, Associate, or your usual Doyle Clayton contact. Visit our Business Immigration page to see the full range of services that we offer.
The articles published on this website, current at the date of publication, are for reference purposes only. They do not constitute legal advice and should not be relied upon as such. Specific legal advice about your own circumstances should always be sought separately before taking any action.