Model Articles of Association: Are decisions of sole directors valid and enforceable?
---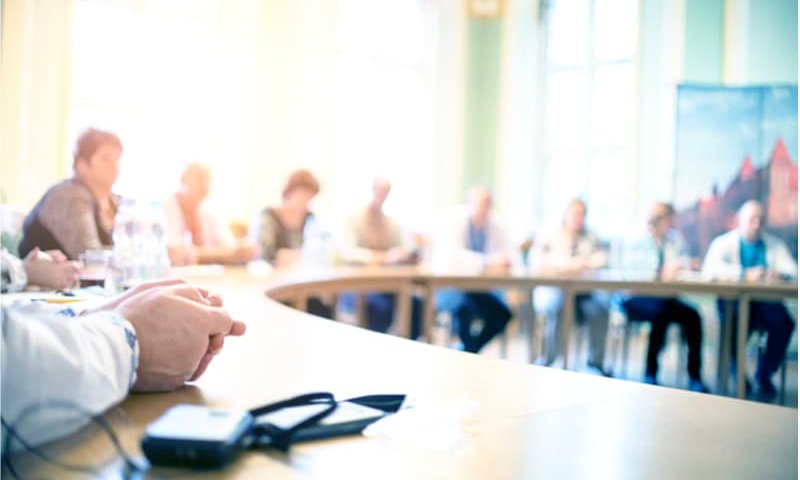 Model Articles - setting up a company
It's very easy to set up a new company in England and Wales, with over 500,000 new companies registered with Companies House each year.
Anyone can set up a company in its most basic form and you only need one director and one shareholder (who can be the same person). For the rules (or 'constitution') of the company, a company can register or adopt its own version. However, if the company does not do so, the Companies Act 2006 imposes a standard set of 'Model' articles of association, to ensure there is, at least, a basic set of overriding rules governing the company.
If, therefore, you are the sole director of a company which uses the standard Model Articles, without amendment, you are likely to be in good company with thousands of other registered businesses.
However, a previously generally accepted interpretation of certain terms of the Model Articles has now been brought into question by the recent High Court case of Hashmi v Lorimer-Wing [2022] EWHC 191 (Ch). The decision suggests that decisions taken by sole directors may be invalid and could therefore be open to challenge.
What is the problem?
The Model Articles include the following regulations under the section entitled "Decision-Making by Directors":
Article 7 (Directors to take decisions collectively):
(1) The general rule about decision-making by directors is that any decision of the directors must be either a majority decision at a meeting or a decision taken … [unanimously by all eligible directors].
(2) If – (a) the company only has one director, and (b) no provision of the articles requires it to have more than one director, the general rule does not apply, and the director may make decisions without regard to any of the provisions of the articles relating to directors' decision-making.
Article 11 (Quorum for directors' meetings):
(1) At a directors' meeting, unless a quorum is participating, no proposal is to be voted on, except a proposal to call another meeting.
(2) The quorum for directors' meetings may be fixed from time to time by a decision of the directors, but it must never be less than two, and unless otherwise fixed it is two.
(3) If the total number of directors for the time being is less than the quorum required, the directors must not take any decision other than a decision – (a) to appoint further directors, or (b) call a general meeting so as to enable the shareholders to appoint further directors.
At the time the Model Articles were first published in 2008, there was a lot of discussion about the interplay between Model Articles 7 and 11. The industry consensus, buoyed by the guidance issued by the Department of Business, Industry and Skills, was that Model Article 11(2) did not impose a requirement for a minimum number of directors, but simply stated that the quorum for board meetings was two, with Model Article 7(2) confirming that when the company only had one director, the sole director could take decisions without regard to the director decision-making articles (including Model Article 11(2)).
In this case, however, the High Court has determined that the requirement for a quorum of 2 directors as set out in Model Article 11(2), does in fact impose a requirement for the company to have more than one director, meaning Model Article 7(2) cannot be relied on to overrule the other decision-making procedures.
What does this mean in practice?
The effect of this interpretation of the Model Articles is that (where the Model Articles apply without amendment) it calls into question the validity of all decisions made by a sole director. If a dispute were to arise in relation to any decision made by a sole director, the other party to the dispute would most likely raise this issue in support of its claim that the decision is invalid.
This ruling could easily come under further scrutiny and challenge, since there will be large numbers of companies, and sole directors, now potentially finding themselves in breach of these terms in the Model Articles. We'll have to watch this space to see if this decision is subsequently overturned or affirmed in later court judgments. The government may also amend the Model Articles to address this apparent anomaly, but any such change would not take effect retrospectively, and would only be for the benefit of new or existing companies adopting the Model Articles after the date of amendment.
What can be done in the meantime?
The findings of this case effectively mean that the Model Articles must always be amended if the company is to have only one director.
To address any potential past breaches, significant past board decisions can be ratified by the company's members.
To prevent further future breaches, one or more additional directors can be appointed, or the articles of the company can be changed to confirm and clarify that there is no requirement for a minimum of two directors.
That said, the practicalities of resolving this issue, by either changing the articles or ratifying past decisions, bring their own challenges… Remember that Model Article 11(3) does not allow a sole director to take any action other than to appoint a new director, so how can a sole director recommend a shareholder resolution to amend the articles or ratify past decisions? Companies will, therefore, need to look at more creative ways to deal with these issues if they want to ensure they can continue to act with just a sole director.
If you find yourself in this position, please contact our corporate team for assistance. Read more on our corporate and commercial services.
Partner & Head of Corporate
T: +44 (0)20 7778 7238
Senior Associate
T: 0207 778 7243
The articles published on this website, current at the date of publication, are for reference purposes only. They do not constitute legal advice and should not be relied upon as such. Specific legal advice about your own circumstances should always be sought separately before taking any action.