Dominic Ring
Senior Associate | London (City)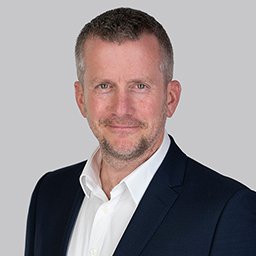 Dominic is a highly experienced lawyer advising companies and individuals on all aspects of corporate and commercial law. As well as advising clients from all over the UK including London, Dominic heads up the corporate and commercial team in the South West where he is based.
Dominic is a corporate lawyer and a Senior Associate in the firm's Corporate & Commercial team. He has significant experience of private M&A transactions and complex deals involving cross-border acquisitions, asset disposals, corporate reorganisations and equity investments, with a particular specialism in crowdfunding and assisting in financial services and regulatory matters.
His work regularly includes drafting and negotiating transaction documents including: share sale and purchase agreements; asset sale and purchase agreements; investment and shareholder agreements; joint venture agreements; subscription agreements, LLP agreements, financing documentation including in respect of equity crowdfunding, loan agreements, advanced subscription agreements, and convertible loan notes; share buy-back documentation; disclosure letters; non-disclosure agreements, and various ancillary documents including articles of association.
Clients he advises range from multi-nationals to SMEs and start-ups as well as LLP's, friendly societies, charities and entrepreneurs, and he has particular expertise in sectors including financial services, retail, education, transport, sports, healthcare, and property management and development.
Prior to joining Doyle Clayton, Dominic spent nearly a decade as a corporate lawyer with Ashfords LLP. Before this, he worked at the Press Association in London including in the legal department assisting the in-house lawyers and latterly as Rights Manager, with responsibility for IP and media rights at the London 2012 Olympics.
What people say about Dom -
"Firstly I would like to thank [Dominic] and your team for all your help pushing this deal over the line…you all did an outstanding job."
Client
"Thanks again, we are delighted and thanks so much for doing a great job looking after our interests… we wanted to thank you for all your hard work and your patience and humour over a few of the frustrations that came our way."
Client
"I wanted to take the time to say a big thank you for your hard work and efforts … over the past few months. You really have been the partner I needed throughout the process...you've always answered the phone to chat through what was often a very confusing situation. I really appreciate that."
Client
"(Dominic is) a damn fine lawyer who has probably worked with more equity crowdfunded companies than any other lawyer in the country."
Referrer
Examples of Dominics's recent transactional work include:
The acquisition by Learnd Limited of Comfort Controls Group and Allied Lift Services Division (UK) Limited.
The disposal of an IFA / financial planning firm to Old Mutual Wealth Private Client Advisers.
The acquisition of PVI – Protection Vessels International by DG Risk Consultants Limited, which operate in the maritime security sector.
The sale of a Devon-based childcare provider to a Chinese education company, JiaYi Education, in a multimillion pound deal which was the first of its kind in the UK.
Acting for the Department for Transport on the sale of the VCA's Management Systems Certification body to UTAC Ceram, a French transport services provider.
Advising in respect of the disposal of Rowe's Cornish Bakers to Iberia Industry Capital Group Sarl.
The disposal of IP relevant to a baby-care product to an internationally recognised producer of baby products.
The sale of a private jet business to a consortium by a specialist helicopter charter business.
The reorganisation of the ownership, including by way of share buy-back, of a nationally renowned furniture and homewares business.
The corporate reorganisation of a housing developer including through investment in groundworks and demolition companies.
Advising numerous companies across many sectors, including film, food and drink, technology, retail, events and engineering, on equity investment, crowdfunding and lending arrangements, including in respect of subscription and shareholder agreements; share charge arrangements; loan capitalisations; and convertible loan notes.
Advising various clients in respect of FCA regulatory matters, including in relation to crowdfunding, financial promotions, and consumer credit, and in respect of AML legislation.
Outside of (paid) client work
Dominic has supported various businesses across the Family and Owner-Managed business sector and has also been integral in supporting Plymouth University's 'Formation Zone', advising start-ups and entrepreneurs in the early stages of forming and developing companies and businesses. He has provided specialist legal guidance and support to members of The South West Creative Technology Network via Plymouth University's 'Routes to Investment' programme, and worked on secondment as in-house counsel at Crowdcube, the leading investment crowdfunding platform.
Recent Articles include -
Experience, qualifications and memberships

Specialised in corporate and company law since 2014
Qualified in 2014
Some of our corporate law services you may be interested in