Amara Ahmad
Senior Associate | London (City)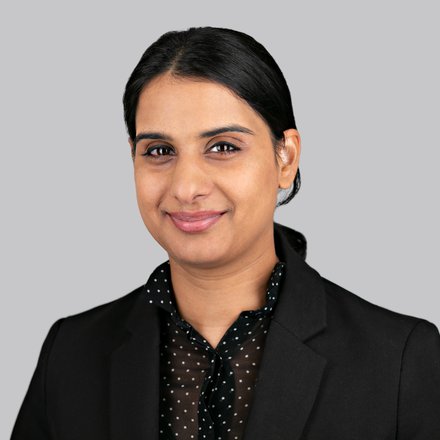 Amara is one of the UK's leading specialist education and children's law solicitors. An expert in special educational needs (SEND) and safeguarding she works closely with parents, schools, and charities to ensure that children and young people receive the support that they need to reach their potential in education.
For over a decade Amara has advised parents, students and schools on education law with a particular focus on special educational needs and disability (SEND).
What people say about Amara
"compassionate and focused' senior associate Amara Ahmad focus on SEN and discrimination law issues, with extensive expertise in community care and mental capacity mandates".
The Legal 500
"I have worked with Amara Ahmad. From my perspective, Ms Ahmad stands out, because of her listening skills, apt questioning, responsive/informed answers to queries, and generally a positive manner".
Client
"We were lucky to have chosen Amara Ahmad to represent us. She is a highly experienced, hardworking, very diligent and straight forward professional. We won a case which seemed lost only due to her ability to persevere and find missing and incoherent detail. Her quiet and positive guidance strengthened our resolve to continue. Amara is a pleasure to work with; professional, compassionate, focus, with an excellent response time and a keen eye for details".
The Legal 500

"Just to let you know that we had our reinspection on Friday and passed with flying colours. Thank you for your assistance and support".
Babington House School
"I'm very grateful for all of your efforts and dedication in following-up my son's special education needs with the council and for getting him the education he deserves. You showed genuine concern for my son's case and worked tirelessly to achieve an excellent outcome. I would be very willing to recommend you to anyone else needing a specialist education solicitor. You were thorough, knowledgeable and a pleasure to work with".
Dr. Khulud Almani

'... a pleasure to work with; a strong instinct for strategy and pragmatism paired with infinite patience and a wonderful instinct for client care'
The Legal 500
Recent work includes
Advising on special educational needs, requesting assessments and challenging the refusal to assess
Challenging the content of education health and care (EHC) plans including appeals for residential placements
Representing parents at school admission appeals
Bringing disability discrimination claims for parents and students
Bringing negligence and breach of contract claims in the County Court
Challenging Independent Review Panel decisions on judicial review principals
Advice to parents and schools about bullying, including drafting complaints to the school governors, the local authority and the Local Government and Social Care Ombudsman
Advising on Higher Education disputes, disciplinary sanctions, academic appeals, requests for extensions and interruption of studies
Handling complaints through university complaints procedures and to the Office of the Independent Adjudicator for Higher Education
In the media
Regularly in the media, Amara has been interviewed by the Observer and about her client's challenge to Ofqual following the cancellation of summer exams.

Recent coverage includes
Webinars and podcasts include
Experience and qualifications
Qualified as a solicitor 2007
Education law specialist since 2007
Professional memberships