Wales Cancels GCSEs and A levels
---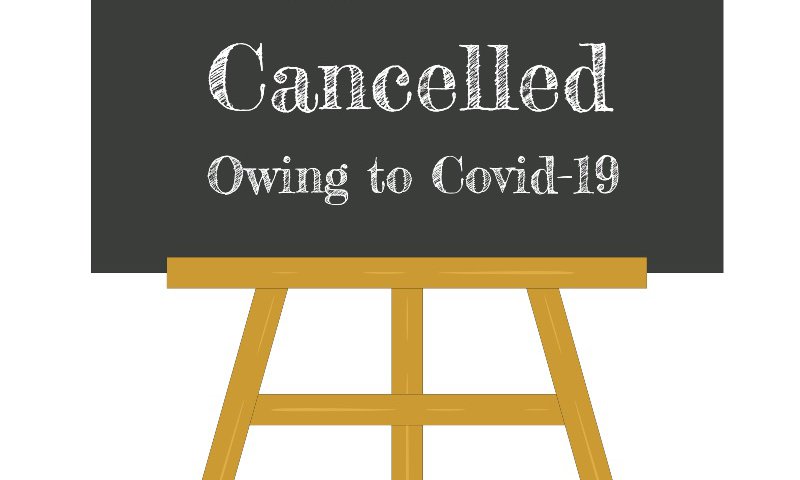 The Welsh Government has announced that in place of exams they will work with schools and colleges to take forward teacher managed assessments.

The decision follows an independent review set up by the Welsh Government which concluded that any form of exams in 2021 would be unfair. The key recommendations from the independent review panel were:
Scrap all GCSE and A level exams for the 2021 series;
All qualifications in 2021 should be awarded based on robust and moderated assessment undertaken in schools and colleges;
Decisions on grades should prioritise the needs of unfairness to the learners who are being assessed.
The Welsh Government should establish an independently chaired delivery board to oversee and steer the revised approach to qualifications in 2021.

This year's cohort are not facing the same issues as last year's students when centre assessment grades were used instead of exams, however, they are dealing with the compounding effects of COVID-19 having missed out on nearly six months of learning.


The new system for the Welsh exam series 2021
Teacher managed assessments will include assessments that will be externally set and marked but delivered within the classroom environment under teacher supervision. This approach is the basis for centre-based outcomes. It is linked to an agreed national approach to provide consistency across Wales.
Welsh Education Minister, Kirsty Williams, has said that the wellbeing of learners and ensuring fairness across the system is central to the decision.
She also emphasised that the primary reason for the decision is not the current public health situation but overall fairness. The amount of time learners are spending in schools and colleges has varied hugely and the new system is designed to redress this imbalance for the 2021 cohort.

How does this impact the rest of the UK?
The Welsh Government has consulted with universities across the UK who have confirmed that as international institutions they are familiar with accepting many different types of qualifications but expect a transparent and robust approach which provides evidence of a learner's knowledge and ability.

The Welsh approach is designed to maximise the time for teaching and learning, cancelling exams provides this time to continue throughout the summer term, building upon knowledge and skills and confidence to progress.

There are no plans for England to follow Wales. A spokesman for Boris Johnson said "there is no change in our own position in relation to exams. We have set out that they will take place slightly later this year, to give students more time to prepare. We continue to think that exams are the fairest way of judging a student's performance". Scotland has already replaced their National 5 exams (the equivalent to GCSE's) with coursework and teacher assessments, however Scottish Highers (the equivalent of A Levels) are to go ahead.

The Chief Inspector or the English Schools watchdog, Ofsted, Amanda Spielman, has said that in England there is concern that if exams were cancelled a large proportion of older pupils might not return to lessons for the rest of the academic year. She commented that one of the lessons learned from Summer 2020 debacle was how much young people resented not having the chance to show what they could do for themselves.

What is 'teacher managed assessment'?
The new teacher managed assessments will be externally set assessments which will be externally marked but delivered within the classroom environment with teacher supervision. Teachers will decide when they should be undertaken in the context of the usual result timelines.
It is clear, at this stage that the full approach has not yet been developed. Crucially, school and college leaders have been put in charge, supported by the Welsh Government and advised by Qualifications Wales and WJEC exam board.

What about other qualifications?
The situation for vocational qualifications is more complex and, as yet, requires additional thought. Qualifications Wales is working closely with other regulators to ensure a pragmatic approach that works in learners' interests and gives them clarity about the way forward, however at this stage no further details are available.

Exams by stealth?
There is some concern that GCSE's AS Levels in Wales are being cancelled in name only. Some of the same problems could arise, pupils may not be able to attend school on the particular day of the school-based test or the School will be testing areas that they have not been able to teach to all students. The distinction is that teachers will have flexibility in relation to when it is best to undertake the assessments. The Children's Commissioner for Wales has welcomed the decision.

Time to get it right...
What is clear is that all the UK nations are keen to avoid last summer's chaos when young people receiving results experienced significant distress, causing many to question the process. Ultimately, the approach adopted in 2020 failed to win public confidence. Important lessons must be learnt for 2021.
The articles published on this website, current at the date of publication, are for reference purposes only. They do not constitute legal advice and should not be relied upon as such. Specific legal advice about your own circumstances should always be sought separately before taking any action.