Summer exams 2020 cancelled! Appeals - what you need to know
---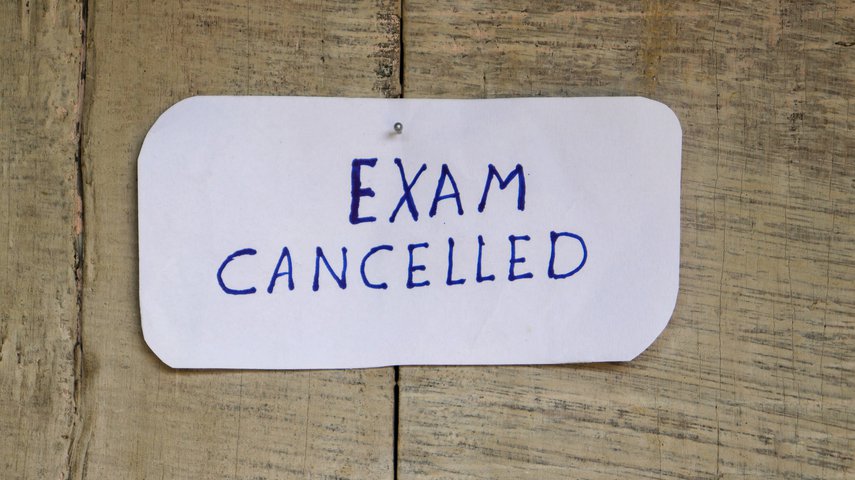 Exams and assessments were cancelled this year due to coronavirus, but most students in England will still receive GCSE, AS and A levels grades in August 2020, in time to move on to further study or employment. Schools and colleges will be instrumental in assisting students navigate an unprecedented system.
A 'triple lock' process, in England, will give young people additional security as they receive their grades this year. Students could accept their calculated grade, appeal to receive a valid mock result, or sit autumn exams to ensure the achievements of young people are recognised. Ofqual has been asked to determine how and when valid mock results can be used to calculate grades.
In addition to the triple lock process appeals can be brought by schools and colleges on limited grounds.

Appeal arrangements for AS, A levels and GCSEs
Appeals can only be brought by the school or college. There is no right of appeal against the professional judgment of teachers, if the correct procedures were followed by the school or college. Students do not have a direct right of appeal. The deadline for submitting exam centre appeals is 17 September 2020.
Appeals can be only brought by the school or college for the following reasons:


1. Mistake submitting the centre assessment grade
A school or college can appeal to the Exam Board if it believes that the school's process was not followed correctly in a student's case. This could include the data that was submitted to the Exam Board. For example, an administrative error occurred, and the school submitted data for the wrong student or inputted the wrong numbers. In order to make this appeal, the school or exam centre must provide clear evidence of their error.
Schools are not permitted to appeal on the basis that their professional judgment as regards to the grade or rank order has changed.


2. The exam board made a mistake when calculating the grade
A school or exam centre can appeal to the Exam Board on the basis that the Exam Board made a mistake when calculating, assigning or communicating a grade. This is known as a "wrong data" appeal and is brought on behalf of a student. For example, if a school is concerned that their Exam Board used a different school's previous results when completing the statistical standardisation procedure, in other words, an administrative error occurred and a school with a similar name or similar national centre number was used for standardisation purposes.


3. A student, school or college doesn't agree with the statistical standardisation model and thinks the result is wrong
In very exceptional circumstances, the school or college may appeal on the basis that previous cohorts are not representative of this year's students. On 6 August 2020, Ofqual clarified previous guidance and confirmed that schools can appeal if they can evidence the grades are lower than expected because previous year groups were not representative of this year's students. As expected, this is a limited route of appeal. Examples include:
Major structural change at the school affecting the 2020 cohort;
Where the school has had organisational or leadership change and there is evidence of improved results after that change demonstrating that previous achievements are not a reliable indicator of its 2020 results;
The school experienced a monumental event affecting one year's results and the historical data used in the standardisation model, but this event did not disrupt teaching and learning for the 2020 cohort;
Where the ability profile of the students is such that the school was expecting results in 2020 to show a very different pattern of grades to results in previous years. This is qualified by the shape of the distribution of the 2020 cohort's centre assessments grades being sufficiently different to the shape of the distribution of the results of previous cohorts.
This is a centre assessment appeal: Ofqual states that in most cases such errors will only be apparent by reviewing school-wide data and therefore schools, rather than individual students, will be better placed to consider whether this has occurred. In reviewing school-wide data, schools should be mindful of GDPR obligations, not to inadvertently disclose other student's grades when liaising with individual students of their parents.

An appeal in any of the above areas can only succeed where the Exam Board can identify a method to standardise results which it considers more likely to produce accurate results than the initial calculated results.
The Extraordinary Regulatory Framework Guidance is clear that appeals cannot be brought on the basis of inspection reports, curriculum choices, changes to teaching staff, the outcome of standardised testing, mock exams or other evidence the centre has in its possession regarding performance of this year's learners. An appeal on the basis that the 2020 cohort would have continued an upward trajectory in learner attainment is also not permitted.

What happens if the school's appeal is unsuccessful?
Following the exam centre appeal which is heard by the exam board, if the school or college remains dissatisfied, an exam procedures review service is available to conduct a review.
Other rights of redress
Students also have the option of choosing to sit exams in the Autumn 2020 series or in Summer 2021 to improve their grades. The school should be aware of the entry deadline for the Autumn exam series, set by exam boards.
Schools should provide students with information about practical arrangements for results day and their options in exam centre appeals.

Malpractice or maladministration allegations
Ofqual's Student Guide to Appeals and Malpractice emphasises that there is no appeal right for a student to appeal a centre assessment grade or rank order position because the student disagreed with teacher assessment and believes that they deserved a higher grade or rank.
The student would have to show something specific or surprising which calls for an explanation from the school or college which the school or college is unable to give. Circumstances will vary, and the key consideration is evidence in support of any allegation of malpractice or maladministration.
The first step for a student who thinks that discrimination affected their centre assessment grade or rank position, would be a complaint through the school or college's complaints policy.
If the concerns are not addressed adequately by the school, then the student could consider raising the concerns about malpractice or maladministration with the Exam Board. This is not the same as an appeal and is referred to as an allegation.
Timescales in relation to appeals do not apply to allegations regarding malpractice or maladministration.

Our team
The Eduction team is lead by Simon Henthorn who is also a a governor of St Stephen's School in Twickenham. Simon is well known for his work in the education sector, and recommended by Chambers Guide to the UK Legal Profession for being "very easy to deal with" and "very knowledgeable".

Click here to meet some of the team and here for our Education bulletin.

To find out how we can help you please contact Simon Henthorn at shenthorn@doyleclayton.co.uk or +44 (0)20 3696 7172.
The articles published on this website, current at the date of publication, are for reference purposes only. They do not constitute legal advice and should not be relied upon as such. Specific legal advice about your own circumstances should always be sought separately before taking any action.