Hannah Mathews
Associate | London (City)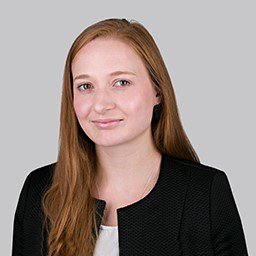 Hannah is an employment lawyer based in our City office. She joined Doyle Clayton in 2018, having qualified into the Employment team at Herbert Smith Freehills.
Hannah advises employer and individual clients on all aspects of the employment relationship. She frequently advises clients in the financial services sector and has also undertaken client secondments to two household name companies in the technology and energy sectors respectively. Hannah has a particular interest in discrimination and whistleblowing claims. She was a member of the ELA Working Party which responded to the Parliamentary Freedom of Expression inquiry.
"I can't speak highly enough of you Hannah and would like to take the opportunity to thank you again for the very professional and compassionate support you have provided me in these difficult times. You are brilliant."
Client
Hannah's work for employers includes advising:
an investment bank on the successful defence of discrimination, victimisation, whistleblowing and unfair dismissal claims and costs proceedings, and a related High Court bonus claim.
a courier company on the defence and successful resolution of Union-backed "worker status" claims.
a company in the entertainment industry defending sensitive sex discrimination, harassment, victimisation and wrongful dismissal claims.
a foreign state in defending a civil claim brought by a former employee, which had generated significant media coverage.
vendors and purchasers on the employment aspects of proposed acquisitions, including conducting due diligence, negotiating transaction documentation and advising on the impact of TUPE Regulations.
financial institutions, educational establishments and a range of other corporate clients on handling complex grievance, performance management and disciplinary processes and negotiating employment contracts and settlement agreement terms.
Hannah's work for individuals includes advising:
a group of senior individuals named as respondents in a whistleblowing claim (valued by the claimant in the region of £4million). During proceedings, the team made a successful application for a restricted reporting order to protect the clients' reputations.
a senior executive facing allegations of gross misconduct, which resulted in a compensation package of over 2 years' salary and payment of legal costs.
a partner in an alleged "team move" High Court case in which the enforceability of the partners' post-termination restrictions were in dispute. The case was settled pre-trial on favourable terms for the client.
Experience and qualifications
Qualified in March 2017
Specialist in Employment Law since 2017

Professional memberships
Employment Lawyers Association (ELA)
Association of Partnership Practitioners