Briar Koko
Senior Paralegal - Business Immigration | Reading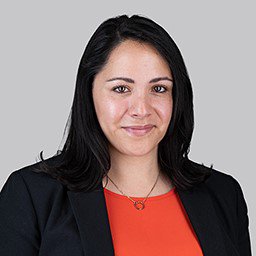 Briar is a specialist Business Immigration Paralegal with over 10 years' experience in the legal industry, both overseas and in the UK.

I can't say it enough, I couldn't have asked for better for my visa process. Your hyper-responsiveness was so integral to the entire process and everything you did to support my visa approval was above and beyond.

Having started her legal career in Australia, Briar has first-hand immigration experience of the UK visa application process and has been with Doyle Clayton since 2015. Since joining, she has focused on corporate Tier 2 Visa applications and sponsorship and specialises in Tier 2 (General), Tier 4 Student switching to Tier 2 (General), Tier 2 (Intra-Company Transfer) and Tier 2 (Change of Employment) work.

This includes helping organisations obtain Tier 2 (General) and Tier 2 (ICT) sponsor licences, acting as both a Level 1 & 2 User on clients' sponsor licences and assisting clients with the Resident Labour Market Test - obtaining UK NARIC statements and translations to support visa applications, drafting detailed checklists and client questionnaires. In addition to this, Briar also carries out Home Office compliance mock audits helping registered and prospective sponsors meet their non EEA worker sponsor duties an compliance with the Home Office's Prevention of Illegal Working Regime.
She also advises private clients on their Tier 5 Youth Mobility Scheme visas, Visitor visas, Permanent Residence and Naturalisation applications, Leave to Remain applications (both as Partner of a Person Settled in the UK and Indefinite leave), and emergency passport or visa replacement applications.


Recent client feedback includes:
Thank you very much Briar! I am thankful to you for the high quality and timely support and guidance provided!

Exemplary service. Detailed analysis and advice throughout. You have been an absolute star- really appreciate the responsiveness.

Being in the UK and starting at the company has been a dream come true this week, I wanted to thank you once again for all your help the past few months.

Wanted to say, huge thank you to yourself and Victoria for helping me through this whole process. It wouldn't have been possible without you all.

I instructed Doyle Clayton to help me with my applications for Permanent Residence in the UK and subsequently for British citizenship. I was very pleased with the work carried out by Briar Koko, Legal Assistant, and Victoria Burnip, Partner. Both Briar and Victoria have a detailed knowledge of the subject area and are highly experienced in handling such applications. They explained the application process to me in a clear and precise manner; made me aware of the supporting documentation that I needed to provide in advance (so that I had sufficient time to get the documents together); and managed my expectations well. I was impressed by their client-handling skills, as the advice and information given was comprehensive and delivered in a friendly manner. I found them to be very approachable and responsive by email or by phone to any queries I had. Overall, it was a very positive experience.

It has been a long year, but one that I am very grateful for and truly feel privileged to have worked with you. It's a bit sad now that all is coming to an end.

Thank you so much for your help and timely response! You really came through for us and I'm so grateful.
Thanks a lot for excellent service as usual!!!
Some of our immigration services you may be interested in -
Studying in the UK - schools/colleges/universities and student visas
To meet some of Briar's immigration colleagues please click here