Russell Dann
Senior Associate | Reading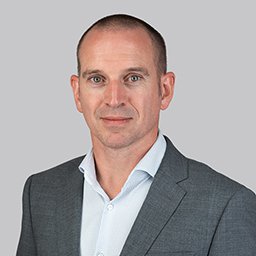 Russell is an experienced Senior Associate and qualified as solicitor in 2013. Prior to joining Doyle Clayton, Russell spent his entire legal career in leading employment law teams in London and Reading.
Recent examples of his work include:
Successfully defending a race discrimination claim against a large Thames Valley employer, including advocacy at a multi-day final hearing
Successfully defending a disability discrimination claim against the UK subsidiary of a multinational biotech group
Advising a large industrial business with a unionised workforce on pay negotiations
Acting as employment law adviser to the largest UK business group throughout the urgent consultation and lobbying which led to the introduction of the Coronavirus Job Retention Scheme in March 2020 and the introduction of flexible furlough under the scheme in July 2020
Russell has a particular interest and depth of experience in advising on employee relations, including engagement mechanisms, pay negotiations, trade union recognition and industrial action. He has acted in interim strike injunction hearings, helping his clients to win the case and recover costs. He has achieved successful outcomes for employers in the Central Arbitration Committee. He has also acted successfully in defending claims alleging detriment for trade union membership and activities, both by achieving strike out at preliminary hearings and in matters which proceeded to full hearings.
Russell is experienced in representing clients in the full range of employment litigation from the Employment Tribunal to the Supreme Court, from straightforward unfair dismissal to complex discrimination, equal pay and whistle blowing claims and appeals. This includes disciplinaries and grievances, incentives, negotiations before and during employment, restrictive covenants, settlement agreements, discrimination, flexible working, off-payroll working, restructures and TUPE, data protection, data subject access requests, working time and holiday pay.

Russell advises UK and international businesses on cross-jurisdiction employment and labour relations matters. From 2016 to 2021, he was a member of the UK delegation to the International Labour Organisation (ILO) as specialist employment counsel. This role included attending annual two-week sessions of the International Labour Conference, where international labour standards are hammered out by discussion and debate between governments, employers' organisations and workers' organisations. Russell was part of the team who drafted and negotiated the International Labour Standard on work-related violence and harassment. He was the UK employer spokesperson in the quasi-judicial committee of the ILO in relation to challenges to UK trade union law. He also represented UK employers in the developing field of transnational supply chain governance. This has given Russell a unique insight into global horizons and how they affect UK employers, as new international law is often translated into changes in domestic legislation.


Experience & Qualifications -
Qualified 2013
Specialist in Employment Law since 2012