P&O redundancies: what are the legal implications?
---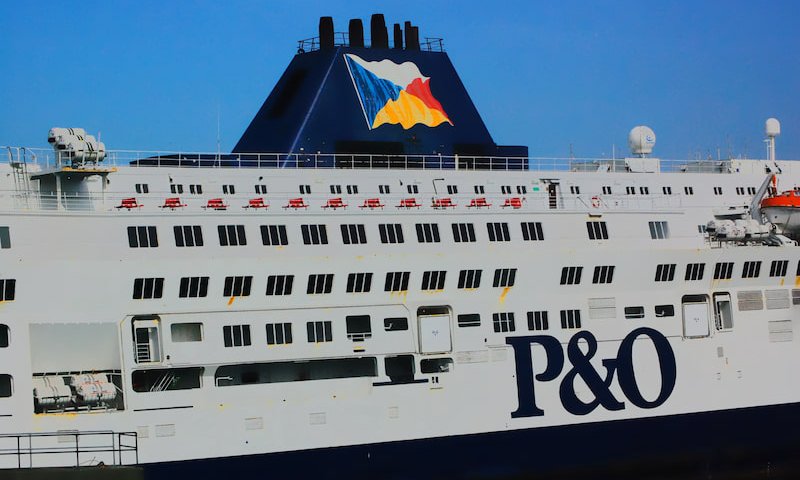 P&O redundancies and the law
The initial dust has settled following P&O's decision to dismiss almost 800 employees on ferries servicing British ports without engaging in consultation with the employee's representatives or properly notifying the relevant authorities. However, are we any clearer now on the possible consequences for P&O, other ferry operators docking in UK ports and UK employment law on collective redundancies in general?
P&O and redundancies
P&O openly and knowingly breached its legal obligations regarding collective redundancy consultation.
Where an employer proposes to dismiss as redundant 20+ employees at one establishment in Great Britain within a 90-day period, the employer will be liable for a protective award of up to 90 days' full pay per affected employee if it fails to commence consultation with the employees' representatives:
in good time before making the decision to dismiss; and
at least 30 days before any dismissal take effect (and in the case of 100+ proposed redundancies, at least 45 days before any dismissal takes effect).
When a business fails to consult on any redundancy, it can also expect to face claims for unfair dismissal. Employees can claim a basic award (unless they have already received a statutory redundancy payment) and compensation for lost earnings. Compensation for lost earnings is capped at one year's gross pay or (at the time of the P&O dismissals) £89,493, whichever is the lower.
However, compensation awards can be limited to a short period of lost earnings where the employer can persuade the tribunal that a fair redundancy process would have led to the same result, even if consultation had been carried out. P&O may well be able to persuade a tribunal that the inevitable result of consultation would have been dismissal at the end of the consultation period.
It now appears unlikely that P&O will face any employment tribunal claims for these breaches because it is reported that all but one of the dismissed employees have accepted a termination package (subject to signing a settlement agreement), including settlement amounts in excess of the maximum protective award, notice payment, statutory redundancy payment and likely compensation for unfair dismissal.
Why didn't P&O consult?
Given that P&O has decided to make settlement offers, reportedly totalling £36.5m, on the face of it the business has not made any savings compared to going through the consultation process and making dismissals at the end of it. This raises the question of why the business decided not to engage in consultation.
While only P&O can answer this, it is notable that the company's CEO stated to the Parliamentary Select Committee that one of the reasons the company chose not to consult is that they knew no union could accept the redundancy of all of the affected employees, which he painted as the inevitable outcome in this case.
If P&O had consulted with the recognised unions as the law requires, it is realistic to expect that it would have faced strike action before the end of the consultation period. During this time the company would have been unable to replace the striking workers with agency workers, as employment agencies are legally prohibited from supplying agency workers to replace striking workers. In reality, P&O didn't consult and appears to have replaced the majority of the dismissed employees with agency workers.
There have also been reports that the new contractual terms being offered include a 'no union' clause. Whatever the accuracy of these reports, it is important for any employer to know any such requirement would be unlawful in the UK.
This has led to some speculation that the dismissed employees could bring claims that they were dismissed because they were union members or proposed to take part in union activities or, in some cases, were acting (or proposing to act) as employee representatives. The attraction of this type of claim is that, unusually, the tribunal can order the employer to reinstate the employees on their original contractual terms on an interim basis pending the outcome of the hearing.
However, in order to be successful, the employees would have to show that this was the principal reason for the dismissal. P&O have been quite open that their main reason was reducing their operating costs, so these claims would be unlikely to succeed. In any event, claims for interim reinstatement have to be made within 7 days of dismissal and there have been no reports of such claims being submitted.
Does this mean other British businesses could seek to follow P&O's lead in 'buying their way out of' their statutory obligations?
This is probably unlikely. Any business trying to take this approach would need deep pockets in order to pay settlement figures as P&O have done.
Businesses also need to be careful not to overlook their obligation to notify the Department for Business, Energy and Industrial Strategy (BEIS) that they are proposing 20+ redundancies at one establishment in Great Britain within a 90-day period. This again has to be done before notice of termination is given and at least 30 days before any dismissal take effect (and for 100+ proposed redundancies, the minimum notification period is 45 days).
Failure to notify BEIS in the prescribed timeframe is a criminal offence leaving the employer liable on summary conviction to a fine, which can be unlimited. In addition, directors of the company can also be prosecuted if the offence is committed with their consent or connivance or due to neglect on their part.
Could P&O be fined in this way?
Since 2018, there has been a specific carve-out for from the obligation to notify BEIS in the case of collective redundancies involving employees who are crew members of a seagoing vessel registered outside Great Britain. In such cases, the company must notify the authorities of the flag state rather than BEIS.
The relevant P&O vessels are registered in Cyprus, Bermuda and the Bahamas. Taking Cyprus as an example, the obligation is to notify the authorities at least 30 days in advance of any redundancies, setting out specific information, and to provide a copy to the employees' representatives (in this case the recognised trade unions).
P&O claims not to have breached the law in this respect but apparently only informed the Cypriot authorities one day in advance of the dismissals. However, the maximum fine in Cypriot law is capped at 2,000 Cypriot Pounds (less than £3000 GBP).
Has P&O got away with it?
Despite the apparent loophole for operators of vessels registered outside Great Britain, arguably the company and its directors could be prosecuted under UK law anyway. In essence, the argument would be that UK statute required P&O to properly notify the Cypriot (and possibly other) authorities and because it failed to do, its directors could face the criminal conviction and fine set out in UK law. It would also rest on the background of the 2018 legislation: that it was not intended to reduce the protection of the statutory rights of employees on overseas registered ships. The UK government has referred this to the Insolvency Service, which has confirmed that it is carrying out a criminal investigation.
Separately, there have been wide-ranging calls, including from Transport Secretary Grant Shapps, for CEO Peter Hebblethwaite to be disqualified as a director on the basis of unfit conduct as P&O knowingly breached collective consultation laws.
As a direct consequence of P&O's decision to replace entire crews with workers who are not familiar with the particular vessels, we have also seen at least two of the company's ferries being prevented from operating because the relevant maritime authorities were not satisfied that the crew were sufficiently trained to meet safety regulations.
Beyond that, P&O's chosen course of action has caused significant reputational damage. How much that impacts the business commercially going forwards remains to be seen.
Industry repercussions
In response to P&O's actions the government has also announced that it will change the law to ensure crews on ferries servicing UK ports are eligible for the statutory National Minimum/Living Wage. P&O has stated that it welcomes this as putting them on an equal footing with their competitors.
The government has also announced an intention to remove the 2018 carve out for overseas registered vessels from the obligation to notify BEIS.
Wider impact
Also in direct response, the government has announced it will introduce a new statutory code on dismissal and re-engagement ("fire and rehire"), including a possible uplift of up to 25% of an employee's compensation if employers unreasonably failed to comply with the code.
However, this would simply have increased the 'tariff' for P&O from the £36.5m to £46.625m. There is no way to be confident that it would have led to P&O making a different decision.
On the whole, statutory employment rights in the UK are protected by individuals bringing claims after breaches have taken place. In the overwhelming majority of dismissal cases, the remedy is a capped amount of damages, rather than overturning or preventing the dismissal. There is no indication that this is going to be changed by the current government.
If the government wanted to take steps towards active, rather than reactive, enforcement of the obligations in respect of large scale redundancies, one option open to it would be to amend the current law so that interim relief is available where there have been 20+ dismissals and the employer has intentionally not complied with collective redundancy consultation requirements. This would enable employment tribunals to order reinstatement on an interim basis where claims are made within 7 days of dismissal and are judged likely to succeed. However, such an approach would be a departure from the usual approach to enforcing employment law breaches and seems unlikely. The government's preferred approach for reform seems to be reinstate the obligation for overseas registered vessels to notify BEIS of collective redundancies.
The articles published on this website, current at the date of publication, are for reference purposes only. They do not constitute legal advice and should not be relied upon as such. Specific legal advice about your own circumstances should always be sought separately before taking any action.