Piers Leigh-Pollitt
Partner & Compliance Officer for Legal Practice | Reading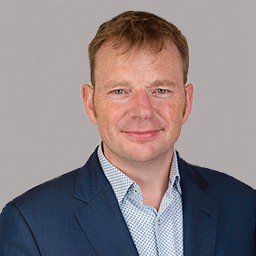 Piers advises a mixture of corporates and individuals on a wide range of HR/employment law matters and data protection issues (mainly from an HR perspective). Piers is also the firm's internal compliance officer and handles all regulatory and internal compliance matters. He also heads up the firm's Data Privacy team and holds the Practitioner Certificate in Data Protection (GDPR).
Piers is an experienced employment lawyer and data privacy specialist, heading the Doyle Clayton Data Privacy team. He is ranked by The Legal 500 and Chambers Guide to the UK Legal Profession as Band 1 Leading Individual advising corporates and senior executives. Piers is also the firm's Compliance Officer for Legal Practice and Data Protection Manager and sits on the firm's Executive Committee.

Before joining Doyle Clayton in 2007, Piers spent nearly a decade at Osborne Clarke as an employment lawyer with particular specialism in data privacy issues in an HR/employment context. He co-wrote "The Data Protection Act Explained", published by The Stationery Office.
Piers' clients come from a wide range of sectors including wealth management and insurance/reinsurance sectors. He speaks regularly at conferences, such as the Employment Lawyers Association annual conference, usually on HR-related data protection issues, and has also hosted webinars on similar topics, both in-house and for the Employment Lawyers Association.
What people say about Piers
Piers Leigh-Pollitt is called a "beacon for common sense and pragmatism in difficult situations" by clients. His work includes data protection, restrictive covenant and TUPE matters, and he represents employers and individual clients in the finance, pharmaceutical and insurance sectors.
Chambers & Partners Guide

"Piers is adept at advising on TUPE transfers, restrictive covenants, injunctions, data protection matters, executives' severance packages and directors' service agreements. According to clients, "he is very good - on the ball, articulate, credible and reassuring".
Chambers & Partners Guide

"The outgoing and likeable Piers Leigh-Pollitt has expertise in data protection issues, TUPE and discrimination matters".
Chambers & Partners Guide

"Piers Leigh-Pollitt is well-versed in data protection".
Legal 500 Guide

"I just wanted to drop you a note to say thank you for all your help during the redundancy process which I am glad to say we have now finished and it all went as smooth as could have been apart one hick up which we got through. I really appreciated your guidance and patience and I honestly could not have done it without you. I have learnt so much from this process, as horrible as it can be I can definitely say I have development some new skills and knowledge during this process, so I can now tick off 'redundancies' for my personal development. Thank you once again and I am sure I will be in touch again soon".
(VP HR)

"It has been a pleasure working with Piers and assisting me through some challenges. He was always very helpful, responded quickly and answered all my questions and collaborated with me to resolve the issues. Piers is very knowledgeable and works with you to figure out the best outcome for your organization to resolve the issue effectively to minimize risk".
(HR Manager)
Recent work includes -
Covid-19 advice to a wide range of clients, both from the perspective of employment and data protection, including detailed advice on temperature testing, amendments to privacy notices, liaising with managing agents and landlords, putting together Covid disaster plans and advising on return to work issues.
Advising a health and safety software provider of its data protection obligations, drafting privacy notices and contracts.
Advising an international high-end television manufacturer and retailer on a TUPE transfer involving an insolvent transferor and the impact on staff.
Advising a global serviced apartments specialist on a wide-ranging restructuring programme.
Advising a series of pharmaceutical companies on the impact of life assurance scheme changes for senior staff.
Advising on GDPR compliance audits. This includes data mapping exercises, identifying gaps and assisting clients with implementing remedial action.
Dealing with complaints and the ICO - helping clients with their complaints to the ICO and defended complaints brought against them. This includes liaising with the ICO and providing timely tactical advice to reduce the risk of fines and penalties.
Data breach management – advising on the practical day to day issues arising out of data breach management and assisting organisations in putting in place effective tools to withstand an ICO audit.
Drafting and negotiating data processing agreements (data processing, data sharing, including joint controller and controller to controller agreements). Advice is also regularly provided to client's regarding their commercial contracts, assisting them in deciding on the most appropriate relationship with the other contracting party (e.g. joint controller or independent controller) and drafting/negotiating the contracts accordingly.
Training – for clients including on data protection issues and preparation of induction materials for clients to train their own employees.
In the media and events
Co-author (with James Mullock) of The Data Protection Act 1998 Explained - published by the Stationery Office, 2000
Series of articles published on HR/data protection issues for leading industry publication Privacy and Data Protection (PDP)
Using personal emails for business purposes : the pitfalls published in Privacy Laws & Business magazine
Regular speaker on a range of employment and data protection issues for Employment Lawyers Association (ELA), most recently at the 2019 ELA annual conference in London and at a training session in Reading, on the subject "GDPR, one year on"
Experience and qualifications
Qualified in October 1997
Specialist in Employment Law since 1997
Professional Memberships -
Employment Lawyers Association