Mike Hibberd
Senior Associate | Reading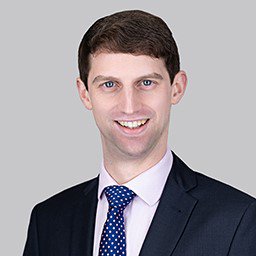 Mike is an employment and data privacy law expert advising both organisations and senior individuals on a wide range of human resources and related issues.
Mike specialises in helping employers prevent and defend complex and high-value discrimination, unfair dismissal, employment status, equal pay, TUPE, and whistleblowing claims. This sees him regularly in the Employment Tribunal. He also advises clients on data protection issues and specifically helping organisations in a wide range of sectors including hospitality, construction, hotel and leisure, legal and healthcare. Mike helps clients understand their obligations and achieve compliance with both the UK GDPR and Data Protection Act 2018. Much of his work in this area involves helping clients create a culture where the knowledge of privacy requirements is embedded throughout via UK GDPR policies and frameworks as well as tailored training.
What people say about Mike
"Thanks for all your help on this matter Mike. You going the extra mile has made a real difference in what has been a difficult and complex case."
(Client)
"I love doing business with you! Straight talking and to the point. Job done!!!"
(Client)
"Thank you Mike for your help, support and speed in this matter. You'll definitely be our first port of call when we next need an employment lawyer."
(Client)
"Thank you so very much for everything. You've been absolutely fantastic during this incredibly difficult period and I will be sure to recommend you to anyone that is looking for an employment lawyer!"
(Client)
"Your advice was spot on.You judged the project just right and managed and led the process effectively."
(Client)
Specialist areas
Tribunals - Mike has represented clients at numerous hearings, seeing through cases from start to finish. He also advises organisations in ACAS Early Conciliation to determine what their steps should be at the outset of a claim. His experience of acting for both organisations and individuals provides an excellent insight into the likely tactics and strategies, which many lawyers working solely for employers don't have experience of, and also enables him to advise individuals more effectively and strategically than lawyers not frequently working with employers.
Standout results achieved for clients at tribunal hearings include -
Successfully striking out a complex disability discrimination claim at a preliminary hearing by arguing the case had "no reasonable prospects of success"
Successfully defending a case at a preliminary hearing on a Claimant's lack of employee service in an unfair dismissal claim and striking out the discrimination claim at the same hearing
Successfully defending an unfair dismissal and whistleblowing claim and obtaining a substantial costs award against a litigant in person
Obtaining a 100% contributory fault award against a Claimant in an unfair dismissal claim
Settling a breach of contract claim for an individual at around £1.5 million
Obtaining settlement damages for a Claimant of over £1 million in a disability discrimination case
In addition to these, through focussing on the bigger picture for clients, he has achieved a number of settlements for organisations which factor in their commercial and practical requirements (including where claims are brought by individuals still employed by the organisation when claiming).

TUPEs and collective redundancies - When there is a business takeover (whole or partial), or a change in service provider for services, there could potentially, subject to meeting certain legal requirements, be a transfer subject to TUPE legislation, which provides protection to employees and their terms of employment. Mike regularly advises on TUPE matters for a range of businesses, including at the TUPE consultation stage (including where the existence of a TUPE situation is contested by either party) and representing companies for claims brought in tribunals.
Employment contracts and handbooks - While employment contracts are a legal requirement for employers to provide to employees, for all organisations, having policies and handbooks in place is imperative for governing their expectations for staff. Mike has drafted numerous contracts of employment and employee handbooks tailored to suit the needs and size of the business and regularly advises organisations on implementing changes to existing employment terms and conditions. He also advises on post-termination restrictions and their enforceability on behalf of businesses to protect their commercial needs and acted for individuals in response to letters received seeking to enforce post-termination restrictions.

Settlement agreements - Settlement agreements are frequently used by organisations looking to avoid tribunal or court proceedings by offering an agreement to employees. Mike has considerable experience of drafting and negotiating settlement agreements for employees leaving a business, including for senior executives of major companies. Having advised both employers and employees, Mike is able to suggest favourable terms and is aware of the commercial and practical considerations for both employers and employees in agreeing such terms.

HR support - Mike regularly provides clients with day-to-day HR support, including advising on conducting disciplinary hearings, capability and ill-health hearings, complex grievance investigations and appeals, as well as implement performance improvement plans.
Independent investigations – Mike regularly leads investigations for employers into complex, sensitive and high profile employment issues. Recent investigations include allegations of breaching regulatory (FCA) duties against a member of staff in the finance sector, breaches of regulatory and legal requirements in the charity sector and senior level bullying and harassment in a large global company.

Data processing agreements and privacy notices - In the lead up to the GDPR (which is now the UK GDPR), Mike regularly negotiated and drafted key data protection documents for clients, including data processing and data sharing agreements required under the UK GDPR. He successfully protects clients' interests in negotiations with pragmatic and commercial advice. Mike also regularly drafts privacy notices for businesses to ensure that key information required by the UK GDPR on personal data being processed by the organisation is clearly set out. Mike also advises organisations facing possible data breaches on next steps and any notification requirements (to the ICO and/or individuals). He is a specialist data protection trainer.
Data subject access requests and other rights - The right of access – often referred to as subject access request or DSAR, gives individuals the right to obtain a copy of their personal data as well as other information. It helps individuals to understand how and why organisations are using their data, and check that it is being done lawfully. Mike regularly advises people on exercising these rights of access under the GDPR (and accompanying rights), and organisations on how to respond proportionately and effectively.
ICO complaints - Mike has assisted clients in liaising with the ICO and responded directly on their behalf to complaints received (including resulting in the ICO finding "no case to answer" on complaints). Mike also advises on the best way to engage with the ICO to reduce the risks of fines or penalties arising from data breaches.
Data protection impact assessments - With data protection impact assessments (DPIA) needed to help identify and minimise the data protection risks of projects especially where processing is likely to result in a high risk to individuals, Mike advises clients on producing and completing data protection impact assessments to ensure organisations remain accountable for their data protection obligations. This includes advising on the format for assessments as well as analysing assessments completed by clients.
Training - Recent training sessions Mike has led include courses on individuals' data protection rights (and best practices for organisations to respond), organisations' obligations under the UK GDPR and how to ensure lawful processing of personal data. Mike presents training to both client and professional bodies (such as CIPD and the Employment Lawyers' Association). Mike also regularly trains clients on employment law issues.
Recent articles include -
Webinars include-
Experience and qualifications-
Qualified in September 2015
Specialist in employment law since 2015
Education and professional memberships-
University of Durham: Bachelor of Laws (LLB (Hons))
College of Law: Legal Practice Course (Distinction)
The Law Society
Employment Lawyers Association (ELA)
To meet Mike's Reading colleagues please click here
To meet more of Mike's employment law colleagues please click here
To get in touch with Mike, please phone +44 (0)118 951 6765, email him at mhibberd@doyleclayton.co.uk or go to LinkedIn.
For the firm's latest employment law news please click here, thoughts about recent cases click here and insights click here.