Employment Solicitors in Oxford
---
Employment advice for Employers and Employees in Oxford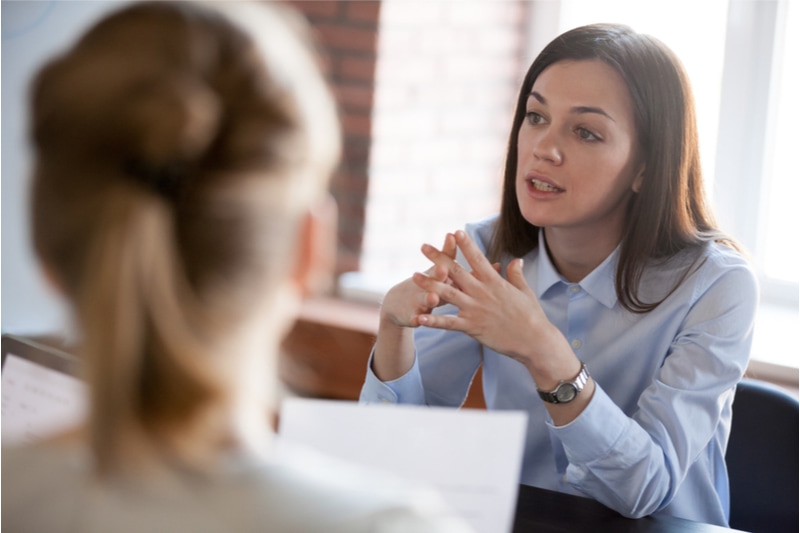 Employment Solicitors in Oxford
If you are looking for an employment solicitor in Oxford or surrounding areas you have come to the right place! Our experienced team of employment lawyers advise on every aspect of employment law. We provide employment services to employers as well as employees locally and from all across the UK. For employers, our services include advice on discrimination in the workplace, dismissals, employment tribunal claims, employment contracts, TUPE and bonus disputes.
For employees we advise on a range of issues including settlement agreements, redundancies dismissals and discrimination.
Our office is conveniently located on the outskirts of Oxford with plenty of free parking which is easy to get to if you live in the surrounding area. Alternatively, why not let our employment lawyers work with you from the comfort of your home. We also have offices in London, Reading, Basingstoke, Marlow and the Southwest of the UK for your convenience. We are happy to work remotely and at a time to suit you. You are in safe hands with us!
Our friendly and down to earth team can be contacted on…
Employment Services for Employers
If you are an employer and need employment advice, our highly-rated employment team can help you. We have worked across a wide range of sectors including financial services, accounting, legal, healthcare, tech and oil and gas. Our key employment services include:
Redundancies and restructuring - See our Redundancy Guide for Employers
Performance management
Restrictive covenants and team moves
Settlement agreement drafting
Mergers and acquisitions and TUPE
Advice on employment contracts, policies and staff handbooks
Representation in employment tribunals
Defending unfair dismissals, discrimination and other claims. Read more on how we can help with discrimination claims
If you need help with any of the above employment services contact our employment solicitors in Oxford for assistance on +44 (0)118 959 6839
'Doyle Clayton are a fantastic firm. Their knowledge is extremely impressive. Within reason they are always available for advice and no matter is too small for them to deal with.' Legal 500
Employment Services for Employees
Employees have rights in the workplace and we will help you fight your corner. Our employment specialists are ready to assist you with whatever employment difficulty you are facing. We can work with you either during your employment or after it has ended. We can help you resolve your work issue in a pro-active, sympathetic and professional way. Our key employment services for employees include:
Settlement agreements: We have a team that specialise in settlement agreements. We can advise you on the terms and effect of the agreement and will work hard to achieve the best possible outcome. See our Settlement Agreement FAQs for more information
Complaints and grievances: If you have a particular concern or issue that has not been dealt with correctly, you can lodge a formal complaint with your employer. We can advise you on the steps in this process and of your legal options at every stage of proceedings
Constructive dismissals/Unfair dismissals: If you have been dismissed at work and believe that it was unfair, you can make a claim for unfair dismissal against your employer. Our employment solicitors can help you through this challenging process. Read our FAQs on Constructive Unfair Dismissals
Redundancy: We can advise you on the best way to proceed if you are being made redundant and support you in bringing a redundancy claim against your employer
Disciplinary issues: From allegations of poor performance, bullying or even incorrect use of social media there are a wide range of issues that could result in disciplinary proceedings. Our employment solicitors can give you sound advice throughout the process, help you to appeal your employers decision and to make a claim to an employment tribunal if needed
Discrimination in the workplace: It is against the law to be discriminated against at work. If this is happening (due, for example, to age, gender, disability, pregnancy, race, beliefs, sexual orientation, gender reassignment) we can help you to resolve the issue or make a claim against your employer. Read more on our Discrimination advice for employees page
Whistleblowing: As a whistleblower you're protected by law – you should not be treated unfairly or lose your job because you 'blow the whistle'. We are experts in this area. Visit our Whistleblowing FAQs for Employees page for more information and advice
If you need help with any of the above employment services contact our employment solicitors in Oxford for assistance on +44 (0)118 959 6839
Our Employment Solicitors in Oxford
We have a team of experienced employment lawyers working from our Oxford office. We are committed to providing clear, practical advice to secure the best possible solution for your employment issue. Our experts include James Anderson and Kate Kapp who between them have years of experience working in employment law.
Our Employment Solicitors - recent work
Recent work examples for employers, senior executives, partners and employees. Some recent employment work examples include:
An equal pay and sex discrimination claim representing a senior executive in the insurance business, achieving settlement of the tribunal case for a sum in excess of £700k
Advising an employee at a fund manager on raising a grievance following a campaign of bullying and harassment
Successfully defending employers in the Employment Tribunal
Advising an insurance broker in defending a High Court claim for damages arising out an alleged team move. The claim was successfully defended and the claimant was ordered to pay our client's legal costs
'We've been using Doyle Clayton since we started our business 2 years ago, it's been a couple of years now and the service we've received has honestly been brilliant. They're always available to help and respond quickly. Regarding fees they've always been fair and reasonable as well as being very open and upfront about what any costs would be before proceeding. I could not recommend them more highly!' (Client)
Why use Doyle Clayton?
The advantages of using our employment experts to help and advise you with your employment issue are:
Expertise: the legal directories (Chambers & Partners and The Legal 500) which review all of the UK's large and specialist law firms rate us as one of the best in the country and we're regularly asked to contribute to legal and HR publications (Employment Law Journal, ELA Briefing and People Management) as well as national publications (The Times, The Guardian, The Telegraph, LBC radio). Our satisfied clients have written fantastic reviews about working with us. As a result, clients continue to choose us again and again and to recommend us to others
Convenience: We are situated conveniently on the outskirts of Oxford with lots of parking which is great news to anyone who needs our help in Oxford and surrounding areas (Bicester, Witney, Aylesbury). We also have offices in London, Reading and Marlow should this be more convenient for you. Our employment solicitors in Oxford are happy to meet with you in person or advise you by phone or video call which is a popular option and may suit your needs.
Employment Solicitors in Oxford - Contact us
For specialist employment advice contact us by telephone on +44 (0)118 959 6839 or by email at info@doyleclayton.co.uk. We are used to dealing with tight deadlines and can provide a same day or a next day service. We are happy to have a conversation by phone and if you would like to meet one of our solicitors in person this can be arranged.
Related Services