Notary Public Bracknell
---
Notarial services for individuals and businesses in Bracknell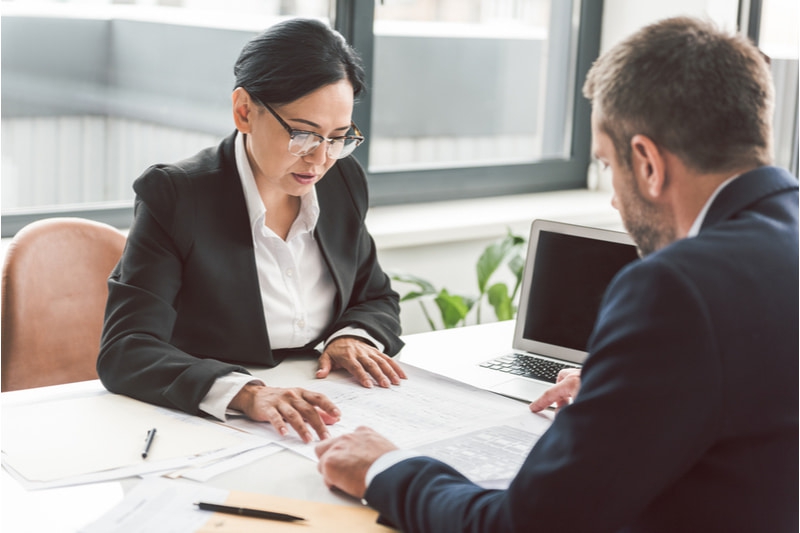 Our Notary Public Service
Sukhpal Matharoo, our specialist notary public in Bracknell, is one of only a few notary publics in the area who is qualified to help you with your notarisation, certification and attestation requirements. He and his team have vast experience working with individuals as well as businesses on a wide range of notarial matters. From countersigning official documents to setting up a power of attorney and certifying documents for working abroad, they can help you with your notarial matter. In addition, if your documents require legalisation, apostille or translation Sukhpal and his team can organise this for you.
What is a Notary Public? A notary public is a qualified lawyer that has taken an additional qualification. They take this through the Faculty Office of the Archbishop of Canterbury and can then join the Roll of Notaries and become a notary public. Unlike solicitors (who provide a wide range of advisory services to their clients) notaries focus a very specific area. This includes the certification, authentication, preparation, and legalisation of documents for them to be used in the UK or overseas. Documents prepared by a notary public may be of a personal nature (passports, wills, degree or diploma-related documentation etc.) or of a corporate nature (certificates of incorporation, Board Resolutions or Minutes etc.). Notaries are recognised internationally, whereas solicitors are not.
Location: We can meet with clients at offices in Bracknell by appointment. Please contact us to discuss availability.
Notary Public Bracknell - Advice for Businesses
Dealing with foreign authorities can be difficult and confusing, but we will help you by making all the legal processes clear, understandable and as stress free as possible. Our key services include:
Notarising copies of Companies House documents and other business documents e.g. contracts, court or other legal documents and letters
Certifying the identity documents of directors and other company officers and employees
Certifying copies of company resolutions, minutes, and reports
Apostille and Legalisation services – we can arrange for documents to be apostilled at the UK Foreign and Commonwealth Office and legalised at embassies and consulates of foreign countries as required
Notarising corporate powers of attorney
Witnessing the signing of an affidavit or statutory declaration by officers of a business
Preparing and witnessing a wide range of official documents for overseas use
Submitting evidence for use in foreign court proceedings
Sukhpal is also a partner and an employment lawyer who can help with other legal services that may be required. This can be convenient, and cost-effective if you need help with drafting documents as well as notarising them.
We can notarise documents written in a foreign language. We can verify the translation of documents using a translator. We can arrange document translation services.
We provide a very wide range of notarial services. If the service you require is not listed above it is still likely we can help you. Contact our expert Sukhpal today for assistance.
"From the time of our initial telephone call requesting a Notarised and Certified copy of a Passport to actually having this done was a matter of just a few hours. Having explained the urgency of this request, Mr Matharoo rearranged his meetings in order accommodate us and our Director was delighted with the response. He was able to conclude his Contract without any delays and this was greatly appreciated by all concerned parties. Very many thanks, we will certainly use Doyle Clayton again!"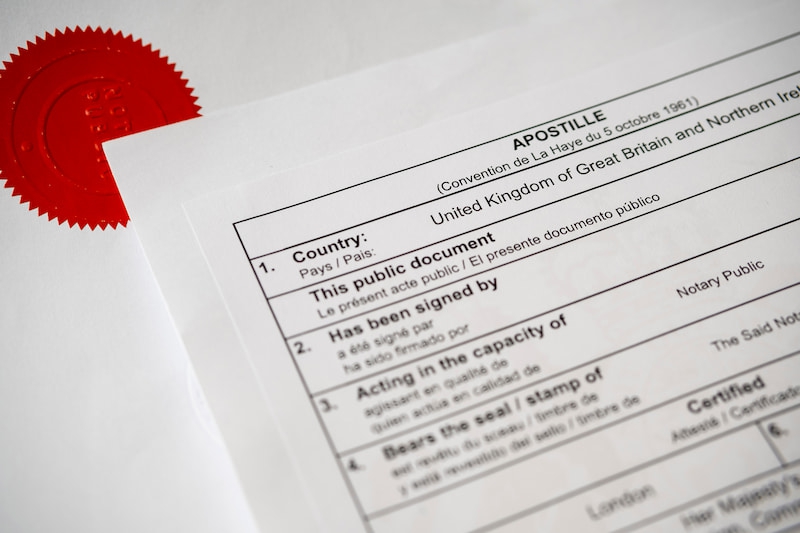 Notary Public Bracknell - Advice for Individuals
Notaries are not just used by businesses. Private individuals may need the services of a notary public for many personal matters. Our notary public in Bracknell can help you with:
Dealing with documents relating to the purchase or sale of land and property abroad
Lost passports and other documents
Certification of academic documents
Applications for consent to marry/work abroad
Foreign adoption documentation
Consents for children to travel abroad. Read more on travel consents when travelling with children
Pursuing or defending foreign court proceedings
Dealing with foreign wills and inheritance
Authenticating documents for immigration and emigration purposes
Administering affidavits and oaths
From witnessing the signing of documents to authenticating signatures, our specialist team will guarantee your compliance with legal standards worldwide.
If you're unsure whether this is the right service for you, you're welcome to get in contact with us. We are here to help and will have a friendly, no obligation chat with you about your circumstances. We will advise on whether a notary is necessary.
Notary Public FAQs
Do I need a notary public or a solicitor? What's the difference between Legalisation and Apostille? Visit our main page on Notary Public services to find out the answer to these and other questions.
Recent work examples
Our experienced notary public has worked with clients from a range of backgrounds and business sectors. Recent work examples include:
Notarising powers of attorney for a UK director of a company looking to do business in the UAE. The client had been struggling to find a notary that could get the documents notarised and legalised in time for an end of month deadline. Due to our regular working relationship with the Arab British Chamber of Commerce, we were able to get this turned around within the deadline
Director signature authority: Assisting a major IT company with the authorisation process to authorise directors of its UK entity to act on behalf of its Spanish branch office. Liaising with Spanish lawyers to arrange the preparation of the required documentation (powers of attorney) and thereafter reviewing the documents, attending the client to witness the signatures, notarising the documents and arranging their apostille
Notarising a number of documents for use in the Philippines including in relation to obtaining a visa to visit the country, applying for a passport and setting up commercial entities in the country. Our experts also arranged legalisation of the documents so that they can be used in the Philippines
Notarising documents relating to a US property sale. Our client had a closing deadline to get the documents notarised and within the US in under a week or risk losing her sale. We met the client on the same day and had the documents in the US within this deadline. We also arranged for scanned copies to be sent over in advance which smoothed the way to our client meeting her deadline and completing her sale
Notarising sworn affidavits for use by one of our commercial clients as part of their application for a sponsorship licence
Notarising ID documents for individuals

wishing to be appointed as head of their Company's branch office in Russia
Preparing a power of attorney for a client relating to a sale of property in India. Preparing the document in line with our client's instructions and then notarising it and arranging apostille so that it would be accepted in India
Our Notary Public Team
Sukhpal Matharoo heads up our notary public team in Bracknell. He is an experienced notary public who has worked in the industry with great success for many years. To find out more about Sukhpal, his work and recent testimonials visit his personal page. Sukhpal is fluent in Punjabi, Hindu and English and other languages can be dealt with by prior arrangement if required.
Why use Doyle Clayton?
Some of the reasons why you should choose Doyle Clayton to help with your notary public matter:
Reputation – We are proud of our outstanding reputation for delivering high quality notary public work. Our firm is highly rated in The Legal 500 and Chambers and Partners.
Convenience – We can work from our offices throughout London, Reading, Oxford, Basingstoke, Henley-on-Thames, Marlow and Bracknell. We are happy to meet face to face in one of our offices if you would like or if it is more convenient for you, we can meet you at your business/home premises or conduct our notary public service by video call.
Reviews – We are proud to say that our clients have left fantastic reviews on our service recommending us as 'highly professional and engaging', 'professional and courteous' and using phrases such as 'fast reply' with a 'smooth service', with other happy clients stating that the service was 'very efficient' with 'clear advice' given.
Contact Doyle Clayton today
Our experienced team have offices in London, Reading, Oxford, Basingstoke, Marlow and Henley-on Thames as well as here in Bracknell. To make contact call us on 07827 964013 (Sukhpal) or email us at smatharoo@doyleclayton.co.uk and we will call you. Please leave a message if you can't get through. We will respond quickly to all enquiries. A member of our notarial team can often advise you on the same day you contact us.