Need consent for your child to travel overseas? Our Notary Public can help
---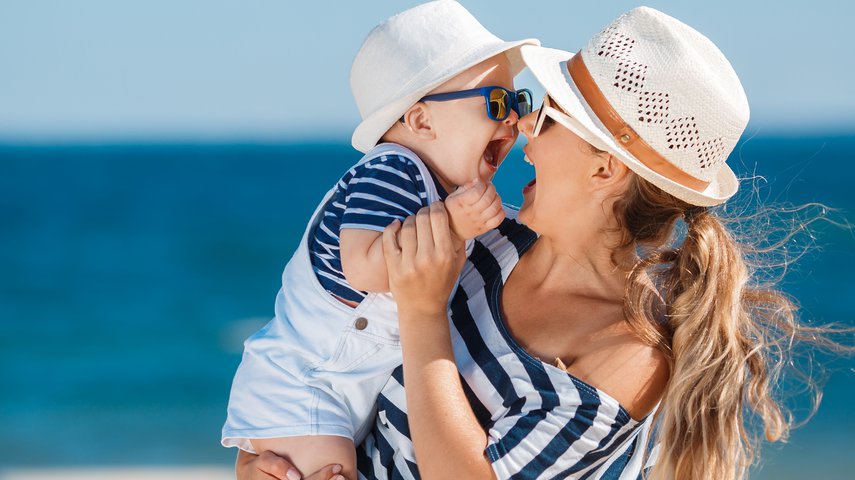 Now that the travel restrictions have been relaxed and with the summer holiday season fast approaching, many people are looking to travel abroad again to enjoy that much desired change of scenery and the sun on their backs. In the case of parents, it is possible that one or both parents are unable to travel, whether due to work or other reasons, but they would like their children to enjoy some time away.
Parents who are not able to travel with their children may need to provide a written consent to allow their children to travel overseas without them. This process may need to be carried out before a notary public. This is often required by the country the child will be travelling to before their immigration officials will allow them to enter or leave.
Why does a consent to travel need to be signed before a notary public?
The reason why a consent to travel needs to be signed before a notary is due to the notary's unique status as an internationally recognised public officer. Their authority is accepted throughout the world as a reliable and independent third party who is able to attest to the fact the absent parent or parents have validly consented to their child crossing international borders without them. Given the sadly many stories of children being abducted and taken away from parents without their knowledge and consent, the written consent to travel authorisation performs a key function in seeking to avoid children travelling outside of the UK without the consent of the absent parent(s).
Immigration authorities can become concerned if they believe a child may be being taken somewhere without one or both parents' knowledge and consent. They may therefore detain the travelling party at the airport pending clarification which can obviously be hugely frustrating and stressful for all concerned. We have on occasion been contacted to arrange an expedited consent to travel from an absent parent, who we then have to see urgently and prepare the required documentation before sending it overseas. However, this process can take time particularly if, as required by some countries, the document needs to be consularised by the UK Embassy of the relevant country as well.
We therefore recommend parents check with the relevant Embassy before travelling to see if a consent to travel may be required. It is widely required in South Africa, Portugal, Thailand, Australia and Russia. However, with increasing concerns about issues such as child abduction, it is likely that the countries expecting to see this type of documentation will expand moving forward. We know that it can often be difficult to get a definitive answer to this question from an Embassy. If in doubt we would always recommend obtaining a consent to travel to avoid any undue stress and ambiguity.

For the reasons mentioned above, we strongly recommend obtaining a notarised consent to travel in good time before leaving the UK. Our notarial team has experience of parents being in tears when a consent to travel has not been prepared (because neither parent was aware one was needed) and missing flights to family weddings and functions or being prevented from returning to the UK as a result.
When is a consent to travel typically required?
Recently our notarial team has been asked to prepare and notarise consents to travel in the following circumstances:
Where only one parent is travelling with their child
Where neither parent is travelling with the child, who is instead being accompanied by friends or other family members on a trip overseas
Preparing a consent to travel
We need to meet with both parents and, wherever possible, see the children who are to travel. We also need to see the following original documents:
Passports of the parents
Passports of the children
Birth certificates of the children
Passports of any other adult travelling with the children (if applicable)
Once we have met the parents and children, we can prepare the required consent to travel documentation which the absent parent(s) will need to sign. We will then notarise the document and (if required) send it off for any necessary consularisation. It is important to allow sufficient time to complete this process which can take one week or more if consularisation is required.
How we are helping our clients at this time
We appreciate that in the current climate many of our clients may be reluctant to meet face to face to conduct meetings. We have therefore adapted our practice to introduce measures which allow this process to be handled remotely and by using technology where required.
Free consultation service for consents to travel
We offer our clients and contacts a free initial telephone consultation with our notarial team to discuss their requirements and how we may be able to help. If you would like to take advantage of this free service please contact our notary public Sukhpal Matharoo at smatharoo@doyleclayton.co.uk or on 07827 964013.
We have offices in London and Reading where we can meet clients. In additional, we can offer notarial services in Marlow and Oxford and in Basingstoke should these locations be more convenient for you.
The articles published on this website, current at the date of publication, are for reference purposes only. They do not constitute legal advice and should not be relied upon as such. Specific legal advice about your own circumstances should always be sought separately before taking any action.