Notary Public Oxford
---
Notarial Services for individuals and businesses in Oxford, Aylesbury, Bicester & Didcot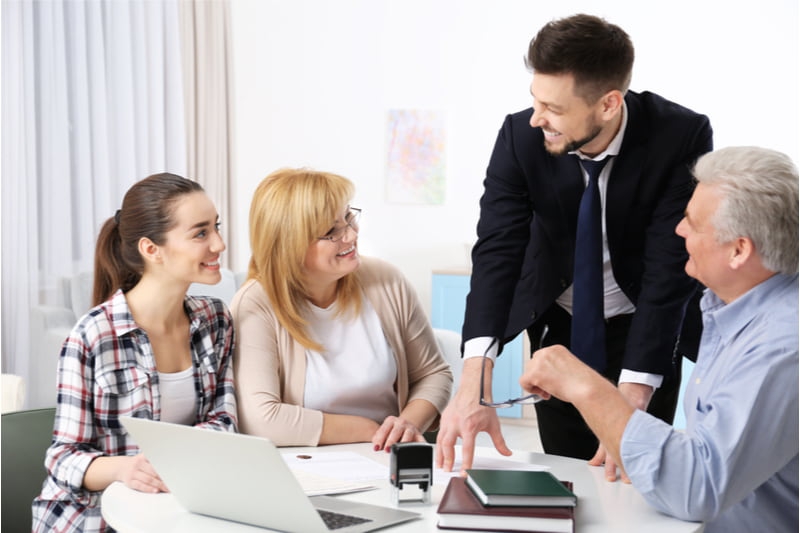 Notary Public Services in Oxford
We offer a wide variety of notarial services for both businesses and individuals in Oxford and its surrounding areas, including Bicester, Aylesbury, Witney and Didcot. Whether you are a large company or a private individual, our experienced team can help you with a wide range of notarial services.
Notary Public Services for Businesses in Oxford
If your business is engaged in overseas activities, you may need the services of a notary public at some stage. We have worked with a wide range of industries including technology, aerospace, transportation, retail, car manufacturers and shipping companies. Some of our key services include:
1. Notarising documents for professions and their clients, including accountants, doctors and other health professionals, engineers, insolvency practitioners, patent and trade mark attorneys and solicitors.
2. Legalising Documents. Many countries require that notarised documents are also "legalised" by the Foreign and Commonwealth Office and/or the country's embassy, or consulate. We can arrange legalisation of your documents by the Foreign and Commonwealth Office and by a country's embassy, or consulate if this needed. We have in-depth knowledge of the processes involved in document legalisation.
3. Translations into another language. If we receive documents in a foreign language we make sure that the client understands the meaning and the effect of the document. Therefore, it may be necessary to get the document translated. It may also be necessary that the document is translated into the language where the document is to be used. We can arrange for this too.
In addition to these notarial services, we can prepare documents for your business from scratch. These include powers of attorney, company resolutions and statutory declarations. We can also review documents which have been prepared already and advise on any changes are required.
We have a wealth of experience in resolving complex commercial Notary issues and we can ensure that you comply with the law.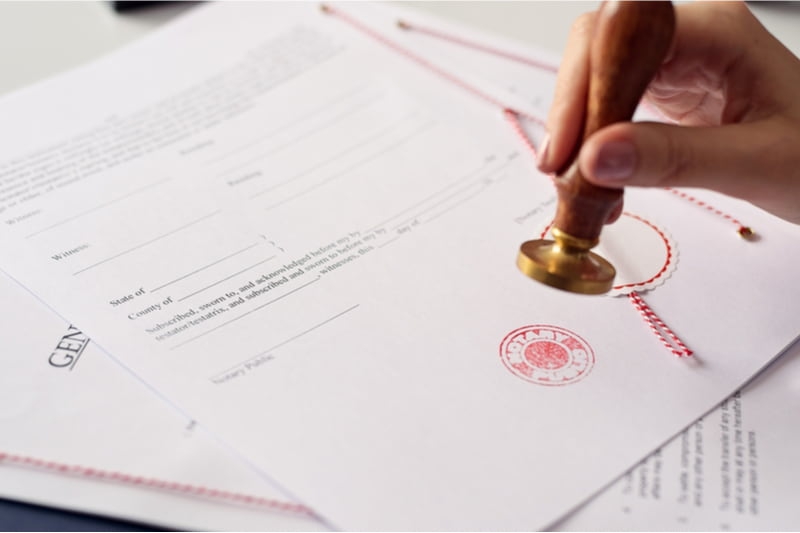 Notary Public in Oxford - Services for Individuals
Notaries are not just used by businesses. Private individuals may need the services of a notary public for many personal matters. From needing to replace a lost passport to preparing foreign adoption papers we can help you to certify your documents. Some of our services include:
Dealing with documents relating to the purchase or sale of land and property abroad
Lost passports and other documents
Certification of academic documents
Applications for consent to marry/work abroad
Consents for children to travel abroad
Pursuing or defending foreign court proceedings
Dealing with foreign wills and inheritance
Authenticating documents for immigration purposes
Administering affidavits and oaths
From witnessing the signing of documents to authenticating signatures, our specialist team will guarantee your compliance with legal standards worldwide.
If you're unsure whether this is the right service for you, you're welcome to get in contact with us. We are here to help and will have a friendly, no obligation chat with you about your circumstances. We will advise on whether a notary is necessary.
Notary Public FAQs
Do you need a notary public or a solicitor? You may be wondering what notarisation and apostille mean? What about preparing for a meeting with a notary public? What documents should you bring? We have the answers to these common questions and many more on our main Notary Public page.
Our Notary Public - what areas do we cover?
If you are looking for notarial services in Oxford and its surrounding areas (including Bicester, Aylesbury, Didcot and Witney), we are perfectly situated to help you. Clients often come from Newbury and Swindown as our office in Oxford is quick and easy to get to. We can meet you at our centrally located and easy to get to office in Oxford which is John Eccles House, Robert Robinson Avenue, Oxford Science Park, Oxford, OX4 4GP. Alternatively, we can travel to your home or place of work if required. If you are unsure if we can help you, please contact us and we can let you know.
Preparing to meet with your notary
Each circumstance will be different, but you should allow up to an hour for your visit. An appointment with our notary public in Oxford typically takes between 15-30 minutes depending on how many documents need to be notarised. The notary will be able to advise you on what to bring to the meeting and how to prepare in advance.
Read all the documents that you have been sent and make sure that you understand what they mean
Bring proof of identity to the meeting e.g. passport, national identity card, armed forces pass or a photo driving licence
Bring proof of residence e.g. a utility bill or bank/building society bill. These should not be more than 3 months old
Businesses may need to bring additional documents, but we can advise you prior to the meeting
Please don't rush to sign any documents before the appointment as the notary public may need to make sure that you understand the document/s and may need to witness your signature
"Sukhpal has assisted the Company for several years to notarise/legalise various, mainly patent related, documents. He is always quick to respond, ensuring documents are correctly processed in the most time and cost-efficient way to meet appropriate deadlines." – Client
Notary public in Oxford - work examples
Our notary public team can notarise documents as well as provide legalisation and translation services in Oxford and surrounding areas. Some of our recent work includes:
Preparing a power of attorney for a client relating to a sale of property in India. Preparing the document in line with our client's instructions and then notarising it and arranging apostille so that it would be accepted in India
Notarising powers of authority and other delegation of authority documents for a commercial client appointing lawyers and advisers to help with establishing a branch of their business in Spain
Certifying the authenticity of educational certificates for a client who was planning to go and work overseas. The requirement for certifying the educational certificate was a pre-requisite for the client receiving their formal offer of employment and for their work visa to be granted
Notarising sworn affidavits for use by one of our commercial clients as part of their application for a sponsorship licence
Notarising powers of attorney for a UK director of a company looking to do business in the UAE. The client had been struggling to find a notary that could get the documents notarised and legalised in time for an end of month deadline. Due to our regular working relationship with the British Arab Chamber, we were able to get this turned around within the deadline





More examples of work carried out can be found on Sukhpal's personal page
"Sukhpal's experience in relation to specific country legalisation requirements, identifying omissions in documents supplied by our collaborator's local IP agents, has often saved time and his willingness to batch documents together to provide the most cost-effective processes from him and the embassy/consular/legalisation agent/couriers has been invaluable." – Client
Our Notary Public Team - Why choose us?
Sukhpal Matharoo heads up our notary public team in Oxford. He is an experienced notary public who has worked in the industry with great success for many years. To find out more about Sukhpal, his work and recent testimonials visit his personal page. There are many reasons why you should choose us:
We are used to working to tight deadlines and turning documents around swiftly
Our notarial team have an office in Oxford which is perfect for serving clients in this area as well as surrounding areas such as Bicester, Aylesbury and Didcot. We are located in the Oxford Science Park within 5 miles of the centre of Oxford and with plenty of available parking. (John Eccles House, Robert Robinson Avenue, Oxford Science Park, Oxford, OX4 4GP). If you are unable to meet at our office, our team are happy to travel to your office or home to carry out notarial work. We also have offices in London (Mayfair, City, Canary Wharf and Heathrow) Marlow, Reading and Basingstoke should these locations be more convenient for you.
Sukhpal is fluent in Hindi and Punjabi
Great service, our clients have written many reviews and are happy to recommend our services to their colleagues!
If you have regular documents needing notarial services, we can streamline the process to make it easier each time you need to use us.
Contact Doyle Clayton today
Our experienced team have offices in London, Reading, Basingstoke, Marlow, Henley-on Thames as well as here in Oxford. To make contact call us on 0118 9596767 or email us at smatharoo@doyleclayton.co.uk and we will call you. Please leave a message if you can't get through. We will respond quickly to all enquiries. A member of our notarial team can often advise you on the same day you contact us.
Other services we offer