The without prejudice rule: exaggerated allegations and unambiguous impropriety
---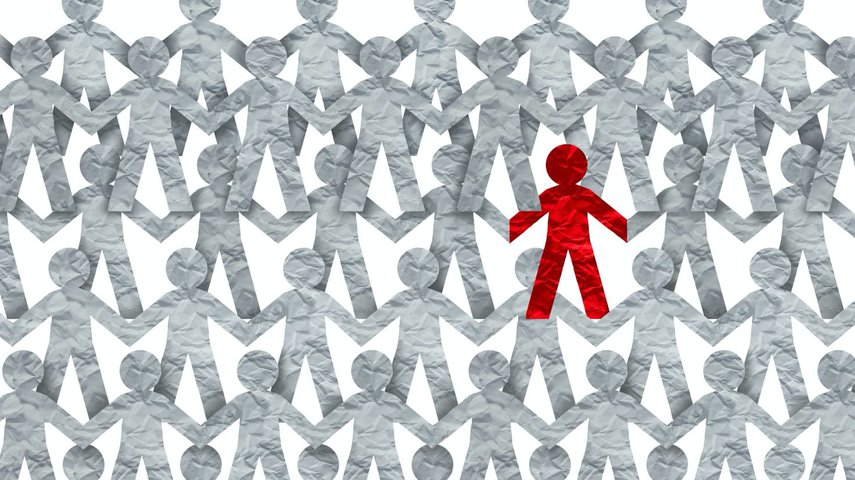 When is a without prejudice letter admissible in evidence?
A without prejudice letter which contained exaggerated allegations of serious misconduct was not admissible in evidence in the employment tribunal. It did not fall into the 'unambiguous impropriety' exception to the without prejudice rule.
The without prejudice rule and unambiguous impropriety
Communications made in a genuine attempt to settle an existing dispute are not admissible in evidence in courts and tribunals. This is in order to encourage parties to potential litigation to try to settle their dispute. It enables them to speak freely, as any admissions they make in order to try to settle the dispute cannot be used against them should the settlement discussions fail. However, without prejudice communications will be admissible as evidence of perjury, blackmail or other unambiguous impropriety.
Swiss Re Corporate Solutions Ltd v Mrs H Sommer
In October and November 2020, Mrs Sommer sent emails raising grievances about sex discrimination and equal pay, after her role was put at risk of redundancy following her return from maternity leave. She argued that a colleague had been wrongly promoted ahead of her and she attached that colleague's CV. Two of her emails also contained confidential information about client transactions. She openly copied these emails to her personal email address and one of them to her husband's email address as well.
Some three weeks after her grievance was rejected, HR informed her that by sending the emails to her personal email address and that of her husband she had committed a low level data breach. They asked her to delete the material which she did. She explained that she had copied the emails so that she had evidence for her grievance and any subsequent employment tribunal proceedings. Two weeks later she was told that there would be a disciplinary investigation.
At around the same time, Mrs Sommer issued employment tribunal proceedings and her employer's solicitors sent her a without prejudice letter offering her a £37,000 settlement. The letter also alleged that she had breached her contractual confidentiality obligations, committed a criminal offence under the Data Protection Act and acted "without integrity" in breach of FCA rules. It went on to state that her conduct could result in summary dismissal, criminal convictions and FCA findings which could make it difficult for her to work in the regulated sector again.
However, three days later the disciplinary investigation concluded and recommended the employer take informal action. Although Mrs Sommer had breached her employment contract and the employer's code of conduct, it considered there were mitigating factors.
Should the without prejudice letter be admitted in evidence?
Mrs Sommer argued that the without prejudice letter should be admitted in evidence under the unambiguous impropriety exception to the without prejudice rule. The employment judge agreed. He considered that the letter contained improper threats and pressure to persuade her to accept the settlement offer. He was concerned by the striking disparity between what the employer knew about the misconduct and what it said about it in the letter. The severity of what she had done had been "grossly exaggerated" in order to put pressure on her to accept the immediate termination of her employment. This was an abuse of without prejudice privilege.
The employer appealed to the Employment Appeal Tribunal which overturned the employment tribunal decision. The Employment Appeal Tribunal accepted that unfounded and exaggerated allegations could fall within the unambiguous impropriety exception to the without prejudice rule. However, unfounded and exaggerated allegations would only meet the high threshold of unambiguous impropriety if the person making them is shown to have acted dishonestly in making them.
What does this mean for employers?
Although the without prejudice letter was ruled inadmissible in this case, the Employment Appeal Tribunal considered it "sailed close to the wind". It cautioned that while there is no rule prohibiting parties who are negotiating from making a threat of criminal or regulatory action, there will always be the danger of applying improper pressure by doing so. Employers should therefore read carefully and ensure that any threats or allegations made against another party in settlement negotiations are based in fact.
Senior Partner & Head of City Office
T: +44 (0)20 7778 7221
Partner & Compliance Officer for Legal Practice
T: +44 (0)118 951 6761
Partner
T: +44 (0)20 3696 7173
The articles published on this website, current at the date of publication, are for reference purposes only. They do not constitute legal advice and should not be relied upon as such. Specific legal advice about your own circumstances should always be sought separately before taking any action.